Get to Know Carlacia Grant, the Caribbean Goddess Behind Our Favorite Knife-Twirling Pogue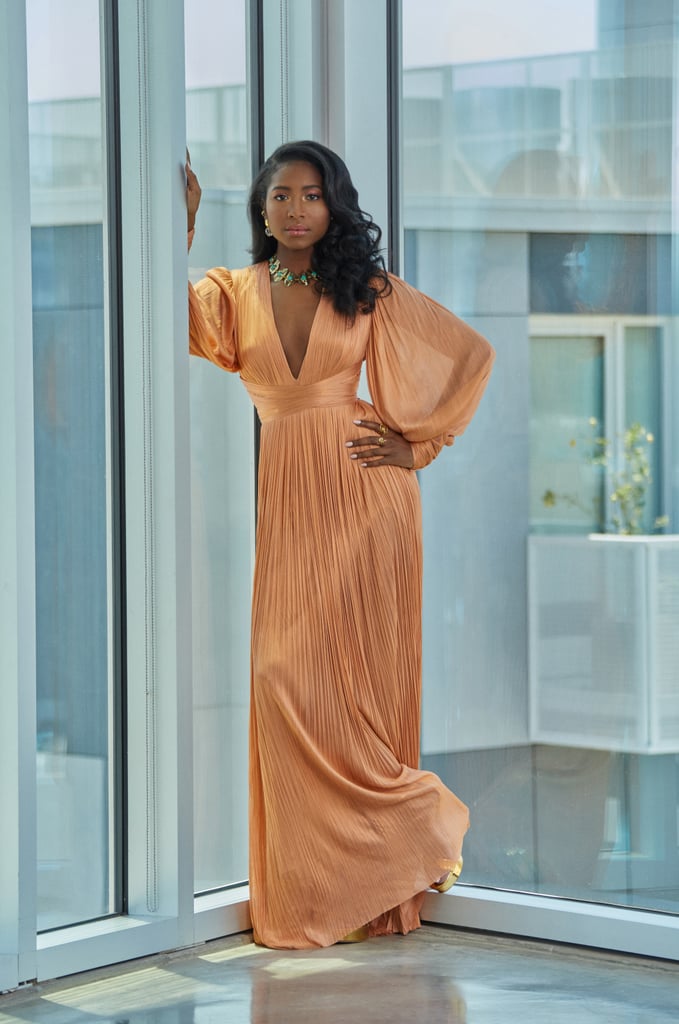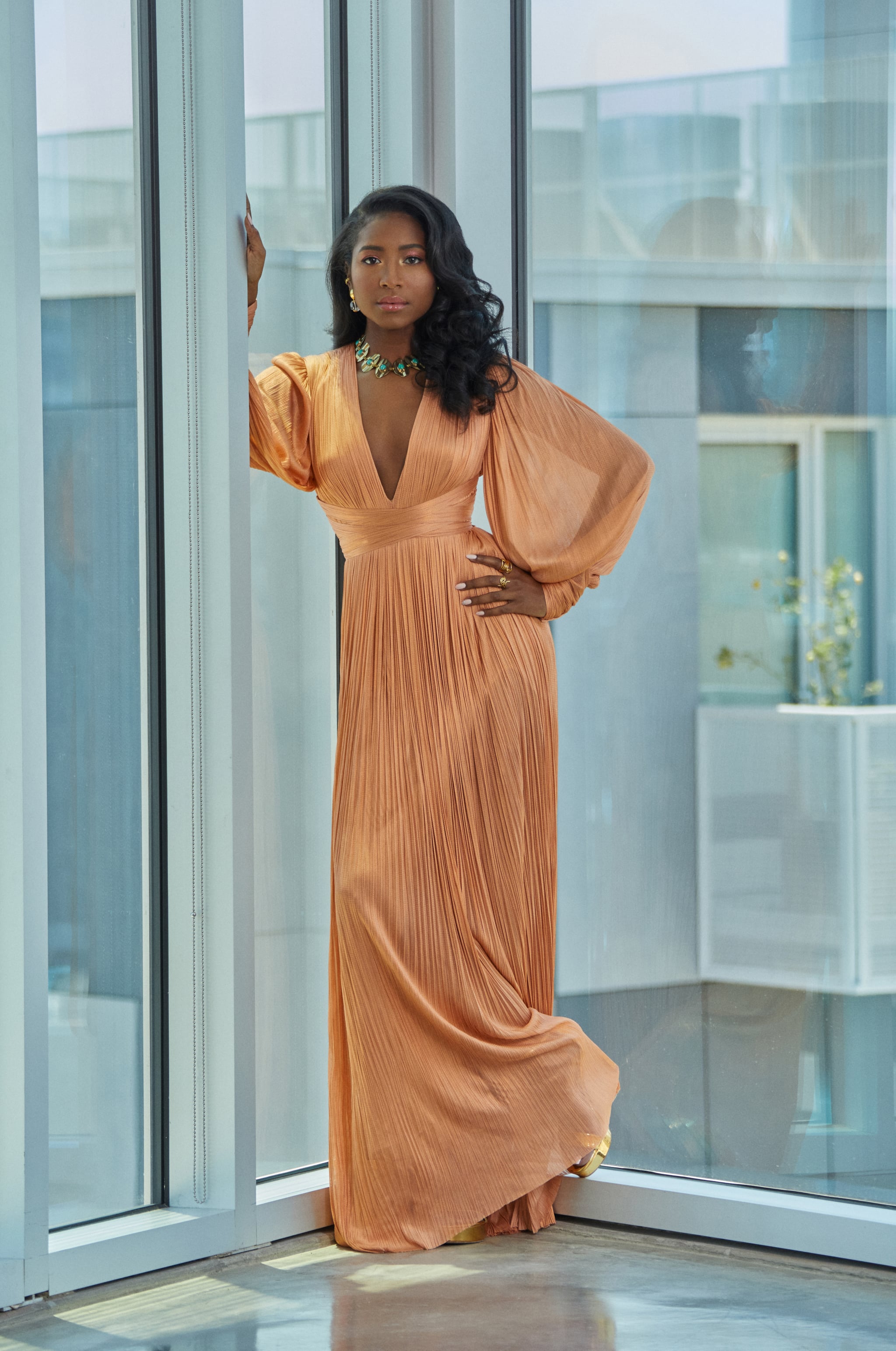 Image Source: Emily Sandifer
"Intimidated" isn't in Carlacia Grant's lexicon. When it came time to joining the cast of Outer Banks — arguably one of the most close-knit group of stars Netflix has assembled in recent years — the 30-year-old actress dove in head first, seamlessly establishing familial connections with costars Chase Stokes (John B), Madelyn Cline (Sarah Cameron), Madison Bailey (Kiara), and more while portraying season two newcomer Cleo. "It was really effortless," Grant told POPSUGAR, recalling her first chemistry read. "We got along instantly. We're kindred souls. We all have a lot in common, so it was really easy. I didn't feel like a newbie at all. The first day I was there, it was like I've been there for years."
In Outer Banks's highly anticipated sophomore run, Grant plays the role of Nassau native Cleo who helps John B and Sarah escape the Bahamas, crosses paths with them yet again on The Coastal Venture, and eventually joins their Pogue crew on a deserted island. She's loyal, she's strong-willed, she's unflinching, and her knife-twirling skills rival that of Teen Wolf's Allison Argent. And yes, the knife Grant yielded was a real one — however, she did swap it out for a fake lookalike during those scenes where she had to hold it up to someone's neck. What's more, she learned how to maneuver the real blade all on her own due to on-set quarantine protocols. After arriving in Barbados, where the Bahamas scenes were filmed, Grant was sent a set of knives and a selection of YouTube tutorials, and, after hours of practice, she emerged from her room a pro. "All of the sudden, it just clicked and it started spinning," she said.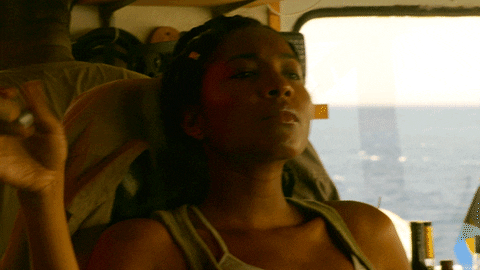 Image Source: Netflix via Giphy
That was hardly the most physically taxing task on hand for Grant. During Cleo's adventures in the Bahamas, she swims against ocean tides, hits cops with boat paddles, jumps into the waters of a marina, and momentarily fights Pope (Jonathan Daviss), among other action-packed moments. "Cleo is definitely a different character than I've played because she is a fighter and just her physicality," Grant said. In addition to her physical fitness, the actress tapped into her Caribbean roots to bring Cleo to life. Though Grant was born in Connecticut and mostly raised in Florida, her mom hails from Haiti and her dad is from Jamaica, which came in handy while crafting Cleo's accent.
Before waltzing into Poguelandia, Grant held roles on the Oprah-produced series Greenleaf, the 2016 Roots remake, and the one-season crime drama Game of Silence. And before those gigs, she was starring in pageants, which taught her how to think on the spot, a must-know skill for actors. "When you're doing pageants, you never know what the question is going to be," she said. "Being able to do press now or being on set and doing certain improv scenes, that was definitely impacted by doing pageants. And the work you have to put in for a pageant, the rehearsals, the dress-ups, and all that stuff, it's definitely similar to what we do on set." The improv moments were aplenty while shooting Outer Banks season two. According to Grant, the cast would typically run through a few takes sticking to their exact lines before going off script and winging it. "The camera's always rolling. I could be kidding throwing a line in there, and then it'll make it on the screen," she said. "You can sort of tell. A lot of those sarcastic one-liners, it's just us just in a moment."
Source: Read Full Article