Gunna Talks Grammy Ambitions and Rising to the Top
Sergio Kitchens – better known as his stage name Gunna – has amassed a solid list of industry achievements since he began making music as a teen. The Grammy-nominated rapper, singer, and songwriter has topped the Billboard 200 chart, earned platinum plaques and was even immortalized through a Spotify "Rap Caviar" sculpture erected at the Brooklyn Museum.
Signed to Young Thug's YSL record label, Gunna's spit-fire lyricism and high-profile collabs have solidified his rap dominance alongside artists like Lil Baby and Future. His songs consistently stream well into the millions and with his latest effort – DS4Ever – he's again claimed the number one Billboard spot. The 28-year-old has also achieved social media stardom through the popularization of his "Pushin' P" catchphrase — a true metric of success among digital natives.
On the new album – a final installment of his "Drip" series – the Atlanta native raps about achieving success from the ground up, living a lavish lifestyle and navigating the ups and downs that accompany those terrains. It features appearances from Drake, 21 Savage, G Herbo and Roddy Ricch, while Daniel Arsham created the cover art.
Between a packed tour schedule and an appearance at the JBL x 100 Thieves launch, Gunna chatted with HYPEBEAST about his personal style, lyrical significance and rising to the top of the music industry.
HYPEBEAST: What is Gunna's origin story?
GUNNA: Well… I'll start with my name first. Gunna really came from my first rap name, 'Yunggun,' which sounds like 'younging,' but also reads as 'young gun.' When I first started rapping and used to do ad-libs, I started saying 'Gunna' on songs, and that name just kind of stuck. I always liked music, and I've been rapping since I was 13 or 14 years old – and that's how it all started.
"People need to know that I take this sh*t seriously. I ain't playing. I'm showing it with my music and my creativeness."
Can you describe your growing experience from a new rapper into an industry star?
It feels good! First, it's a blessing, and then it's also the result of the work that I'm putting in. With everything being cohesive and well put-together, from my songs to the stage and my tour – and how I worked the album – people are going to understand more of me. I want to just continue to grow and level up. And that's what it feels like I'm doing. People need to know that I take this sh*t seriously. I ain't playing. I'm showing it with my music and my creativeness.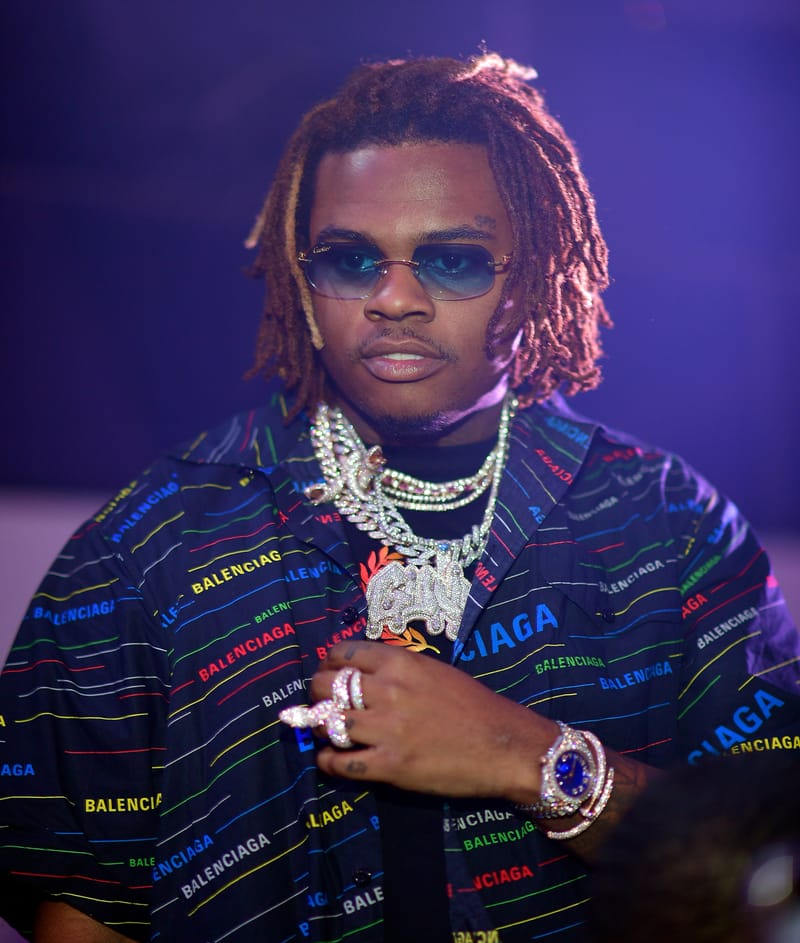 Prince Williams
Are there any artists that have inspired you?
I wouldn't say anyone in particular, but I am influenced by our culture of music as a whole. Like, how you can be listening to my music, and then the next day you listen to another young, hot rapper who's just poppin it – and we'll be on his wave too. So things like that are what keep me inspired regarding other artists.
You've consistently delivered top-tier song collaborations, but who surprised you the most with their talent?
I like how Kodak [Black] is hip and comes up with ideas off the top – I respect it. When we first got in the studio, I would say, like, he didn't really shock me because I knew he could rap.
But he works hard, and you don't always get that with different artists.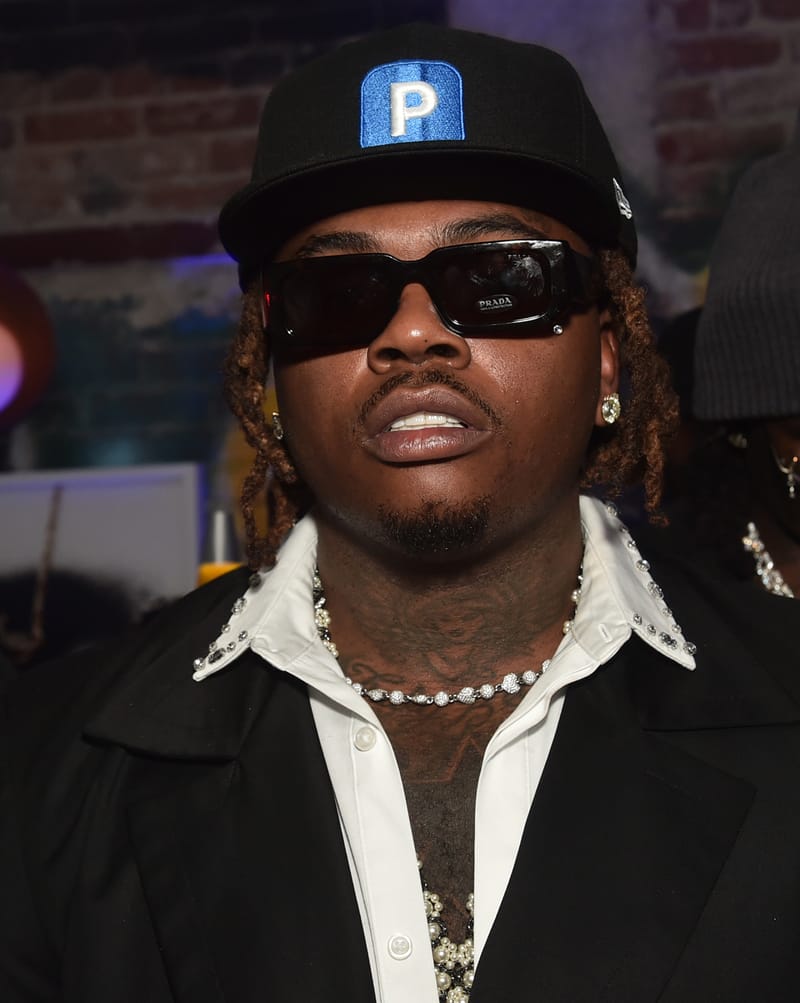 Alberto E. Rodriguez
Your rap persona has been attached to a few popular terms in hip-hop, from "Drip" to "Pushin' P," can you tell us your definition of those words?
Drip is me! Of course, it's what you wear and what you put on today, but it's also a lifestyle. And 'P' is the new term for keeping it player… and doing everything cool. Anything cool right now, that's P!
How would you describe your personal style?
Sh*t, man, there's a lot of words that I could use to describe me. You know, like, immaculate, stylish, player, P – all of the above! On a daily basis, I really like to style myself, but when I do videos and sh*t, I use a stylist for themes to make sure everything flows together. Of course, I wear the household brand names, but I also like things that catch my eye without me even knowing who the designer is – until I wear it and they reach out to me. It doesn't always have to be a big name; therefore, I'm f***ing with a lot of different designers right now. I like what I like.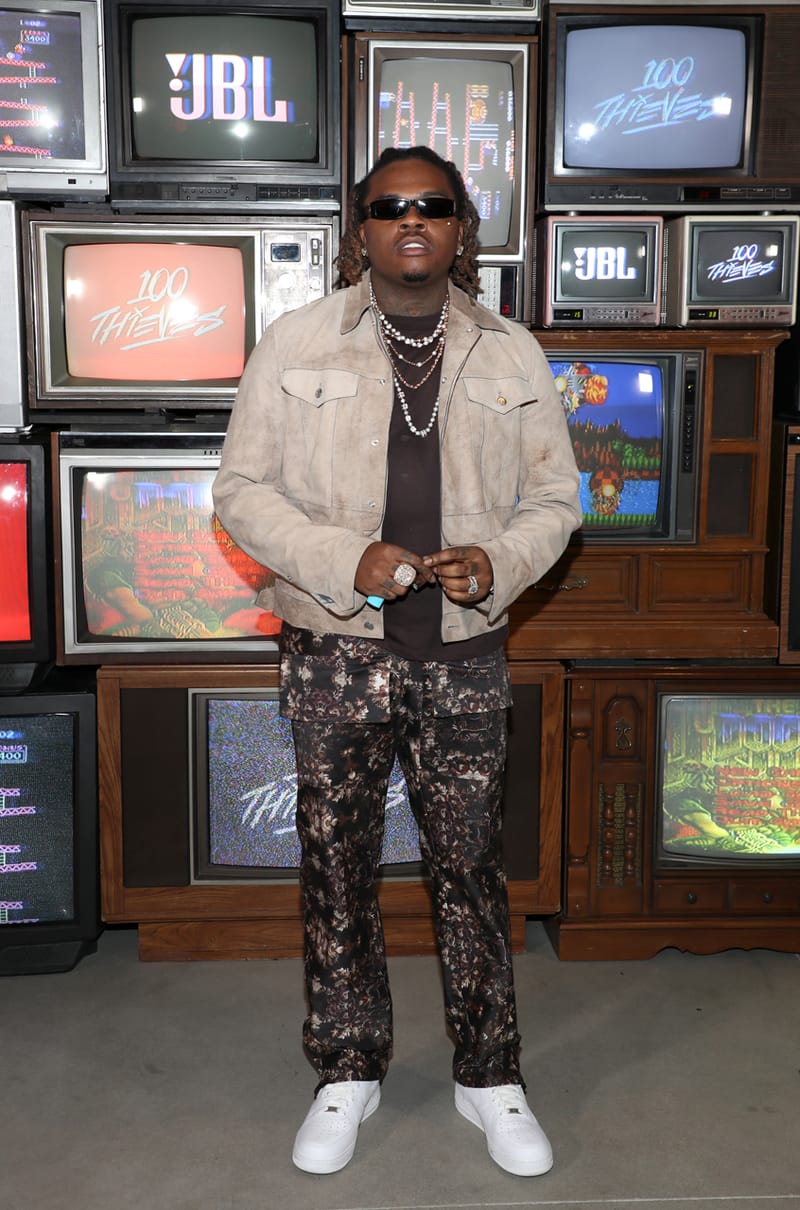 Jerritt Clark
Are there any style icons that you look up to?
James Brown, for sure! He wore a lot of monochromatic things, and that's what I took a liking to.
As the marquee performer for JBL x 100 Thieves' new "JBL Quantum ONE" headset launch party, is it safe to say that you're a gamer?
My gaming level is a 10, and I've played just about every game that's cool. I own a PS5 and take it on the road when I'm touring. Sometimes I play Call of Duty, Madden, or NBA 2K, but rarely though, because I'm so busy.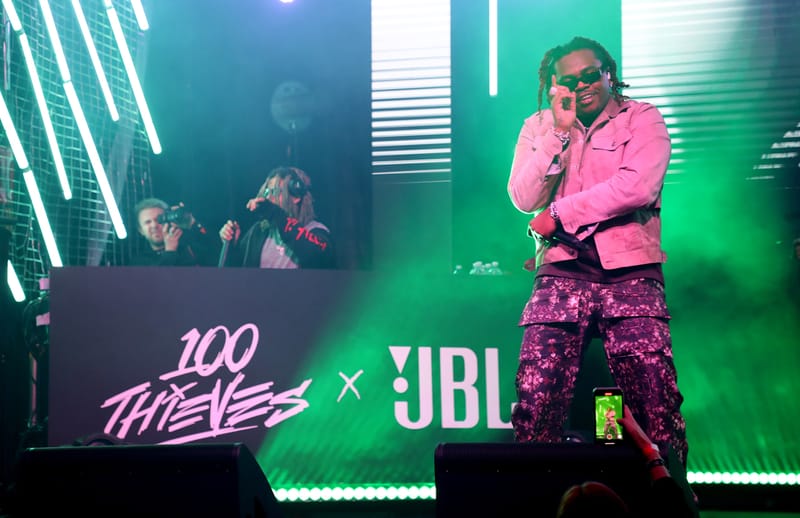 Jerritt Clark/Getty
What can we expect from Gunna in the future?
I can't predict the future, but I know I'll be in a better space – healthier and richer. I see myself being healthier because I'm eating right and working out the best that I can. And I see myself being richer because I'm saving more money than I'm spending. But Young Gunna wanted that Grammy, and I'm still working at it! So, I would tell my younger self to hurry up and get that Grammy because it's still waiting for ya!
Source: Read Full Article