Harry Styles on Filming His Very First Sex Scenes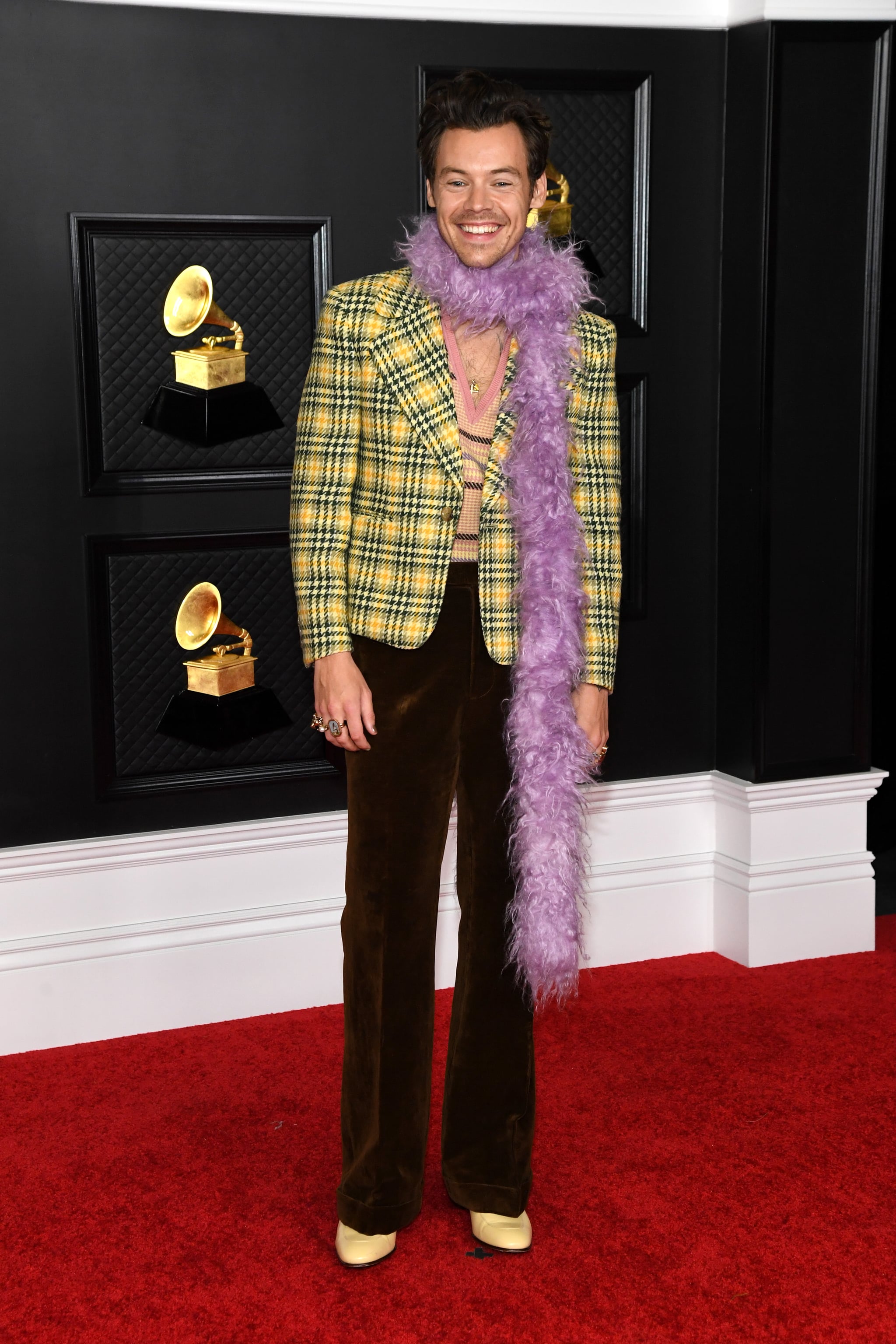 While promoting his new single, "As It Was," on Friday, Harry Styles opened up about the most intimate part of making his two upcoming movies, "Don't Worry Darling" and "My Policeman." The singer talked about what it was like filming sex scenes with his fellow actors Florence Pugh, Emma Corrin, and David Dawson.
Styles was interviewed on "Capital Breakfast" with Roman Kemp, Sonny Jay, and Sian Welby. Kemp asked him about the two films, saying, "What is the film that I can safely watch with my parents? Because I've heard that it is getting racy."
Laughing, Styles answered, "I don't know that you can watch either with your parents. I'm going to have to do another one." Kemp then asked for more details about the logistics of filming a sex scene. Styles explained, "I think it depends very much on who you're working with and what the situation is. All I can say from my own experience is I was very lucky to have a very trusting relationship with the people that we were working with, and that kind of came first. It was all discussed . . . above the filming, above anything that's happening, the cameras, me and you, we're doing this together and we trust each other, and at any point we can stop whenever."
Styles joked about filming sex scenes, adding, "I'd never done that before on camera, I don't think."
"Don't Worry Darling" stars Pugh as an unhappy 1950s housewife who discovers a secret about her husband (Styles). It's directed by Olivia Wilde, which is how Styles and Wilde met and started dating. The movie also features Chris Pine, Nick Kroll, Gemma Chan, and KiKi Layne and is set to hit theaters Sept. 23.
Source: Read Full Article