Hot Topic Has an Office-Themed Clue Board, and Michael Scott Is Already My Top Suspect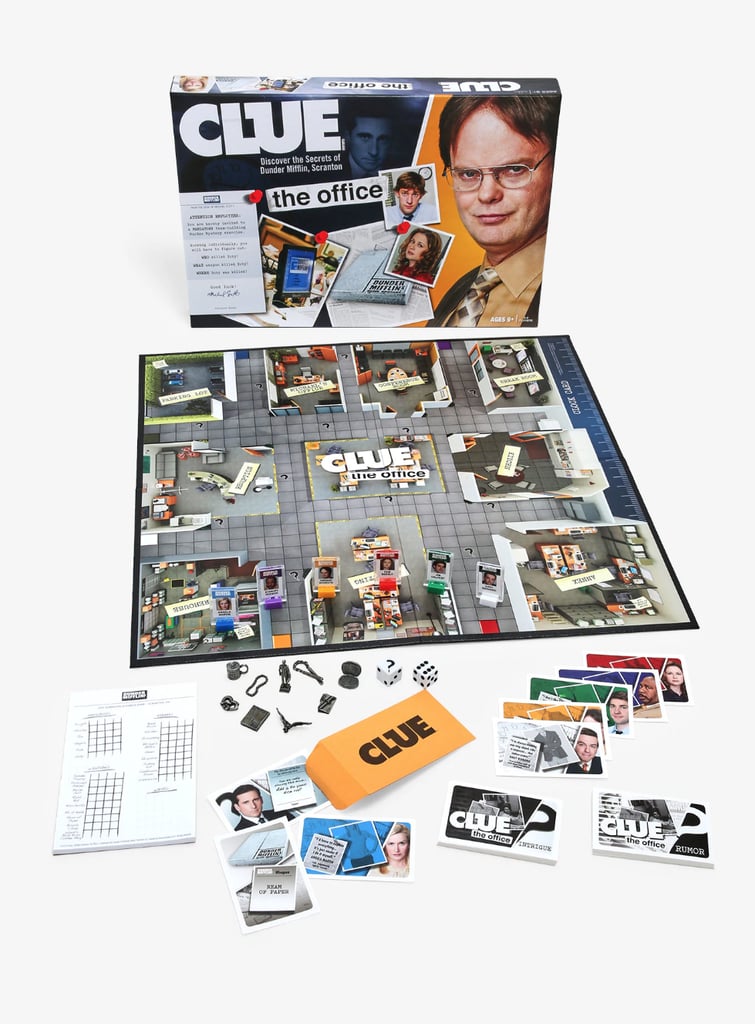 Hot Topic Has an Office-Themed Clue Board, and Michael Scott Is Already My Top Suspect

You are hereby invited to a mandatory team-building murder mystery experience, courtesy of the Dunder Mifflin Scranton branch. Toby Flenderson has been murdered (surprise, surprise), and Hot Topic's Clue: The Office Edition Board Game ($49) asks you to figure out who killed him, with what weapon, and where. If I didn't know any better, I'd suspect the Scranton Strangler was to blame.
The Office-inspired board game lets you play as one of six of the branch's most well-known employees including Dwight, Angela, Jim, Pam, Stanley, and Andy. But really, where's Creed when you need him? Anyone who's seen the show all the way through will recognize the murder weapons, which include a "World's Best Boss" mug, a ream of paper, a manila folder with a knife hidden inside, a Pretzel Day pretzel, a tire chain, a pair of nunchucks, a bat, and a George Foreman grill.
Unlike a traditional game of Clue, one of the dice features a question mark that corresponds with the game's Intrigue cards, which are basically an excuse for Michael to meddle with everyone's clues and making the game even more difficult. According to the Hot Topic website, the board game is already hotter than Kevin's chili, and it's selling out fast. Keep scrolling to take a closer look at the Office-themed game, and snag one for yourself before they're gone.
Source: Read Full Article