Joaquin Phoenix's Golden Globes Speech Was Heavily Bleeped: "The Boat Is F*cking Rocked"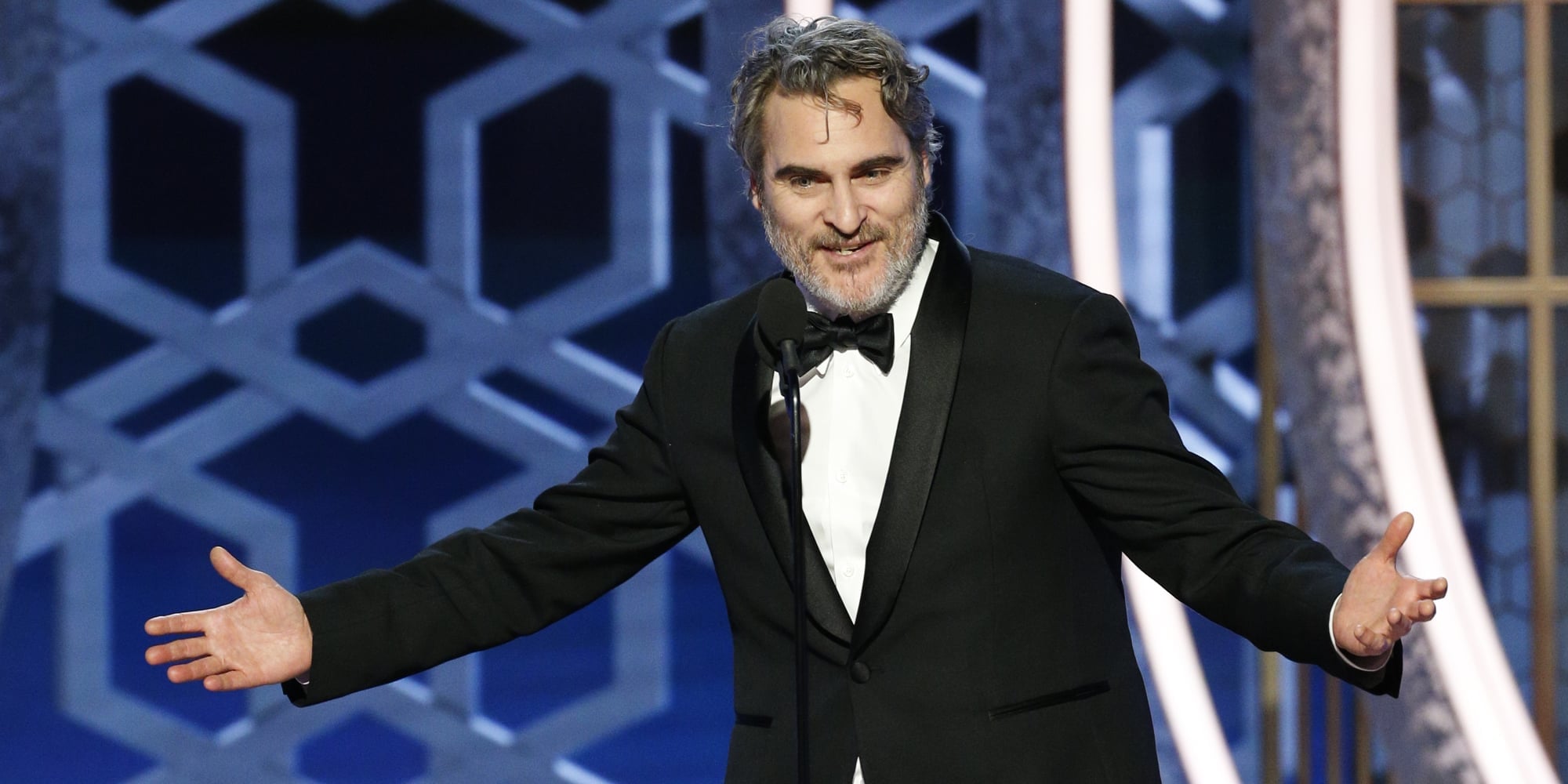 While some of the apparent bleeps at the Golden Globes on Sunday were not so shocking after all, Joaquin Phoenix's acceptance speech was decidedly bleep-heavy. After winning the award for best actor in a motion picture (drama) for playing the polarizing title role in Joker, the notoriously unconventional actor gave a meandering speech that left viewers at home scratching their heads as they tried to make sense of the frequently-bleeped speech. Here's what we were able to piece together.
Later in his speech, as he shifted into more political and social comments, Phoenix was once again bleeped out, but this time, it was easy to fill in the blanks. "Contrary to popular belief, I don't wanna rock the boat, but the boat is f*cking rocked," he said, specifically referring to the numerous political crises and natural/climate disasters raging across the world. "We have to do more than [send positive thoughts]." Phoenix's speech made plenty of good points and rained plenty of praise on his fellow actors — it just took a bleep-heavy route to get there!
Source: Read Full Article