KSUBI Has Re-Entered the Chat With a New, Limited-Edition Streetwear Collab
At the turn of the new millennium, Australian fashion brand KSUBI held a strong presence amongst the bevy of Y2K brands that dominated retail stores, music videos and city streets. But once the 2010's rolled around, the hype behind the brand began to slow down. Fast-forward to the present day and there's been a rekindled interest in the brand – thanks to TikTok, superstar rappers and celebrity endorsements – allowing KSUBI to re-enter the chat with a new streetwear collaboration.
Teaming up with celebrated, multi-disciplinary artist Kevin Rosa (professionally known as Slumpy Kev), for a limited-edition capsule collection – while also opening a new Miami store for consumers – KSUBI is out to prove that it's a brand that's here to stay. The new capsule collab comprises a set of customized denim jeans along with a curated T-shirt and tote bag.
The collection tee is a lightweight heather grey cotton that features one of Kev's original animated characters (a green dragon face with bloody teeth), on the center front, while the back of the tee contains colorfully manufactured paint splattering along with KSUBI's recognizable 'box-cross' decals. The same dragon character appears on a black fabric tote bag, while the highlighted denim items comprise a men's wide-legged "Anti K" jean and a women's straight-legged "Playback" jean – both of which are lightly distressed, true blue jeans.
Kev's self-referential paint splattering also appears on the front-and-back legs of the jeans, while an original, one-eyed masked character appears on the back leg. KSUBI's iconic black fabric tag is stitched at the back right pocket of the jeans, while the "Kev + Ksubi" font logo also makes an appearance on the backside.
Commenting on the capsule's design and graphic concepts, Kev exclusively tells Hypebeast: "I first created the dragon character back in 2017-2018, but this is the first time that it's actually coming to life – from concept to creation. And the character on the back of the jeans is kind of a self portrait representation of myself and how I see things, how I view and create art."
"This collaboration represents my transition from conceptual art to original characters and applying my concepts with my art. The designs are inspired by a crossover between the Bape characters and Codename: Kids Next Door characters; the perfect intersection between fashion and animation. My goal is to merge the two worlds of fashion and animation in a tasteful way and eventually create an animated series," he adds.
From an architectural standpoint, KSUBI's new Miami storefront – the brand's third US location after New York and Los Angeles – seems a perfect fit for housing the new Kev collaboration, as the store's interior takes a graphic art approach that similarly evokes Kev's creative aesthetic.
The brand partnered with Legeard Studio to design the new retail space (as well as a planned Chicago retail space in September, and London in October), which features concrete, steel and neon lighting as construction highlights. Its polished slab walls and brushed hanging fixtures add futuristic elements that are offset by an installation of LED ceiling lights.
KSUBI Miami Store
1 of 3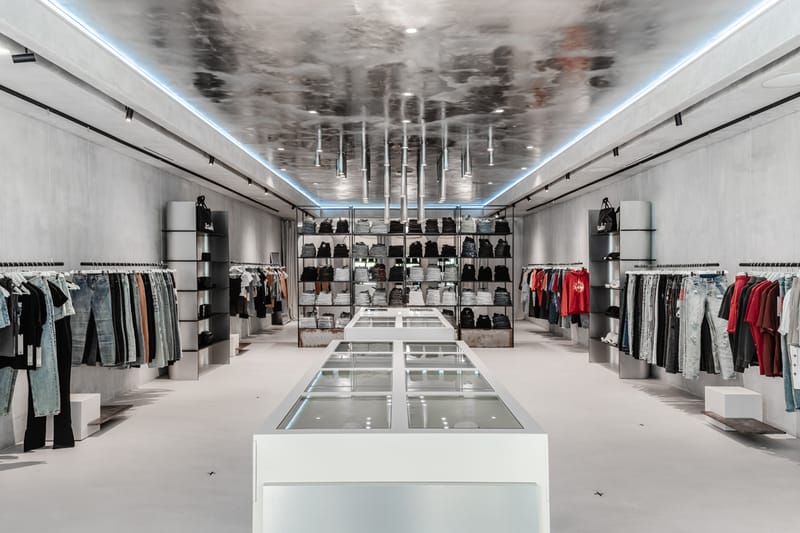 Ksubi2 of 3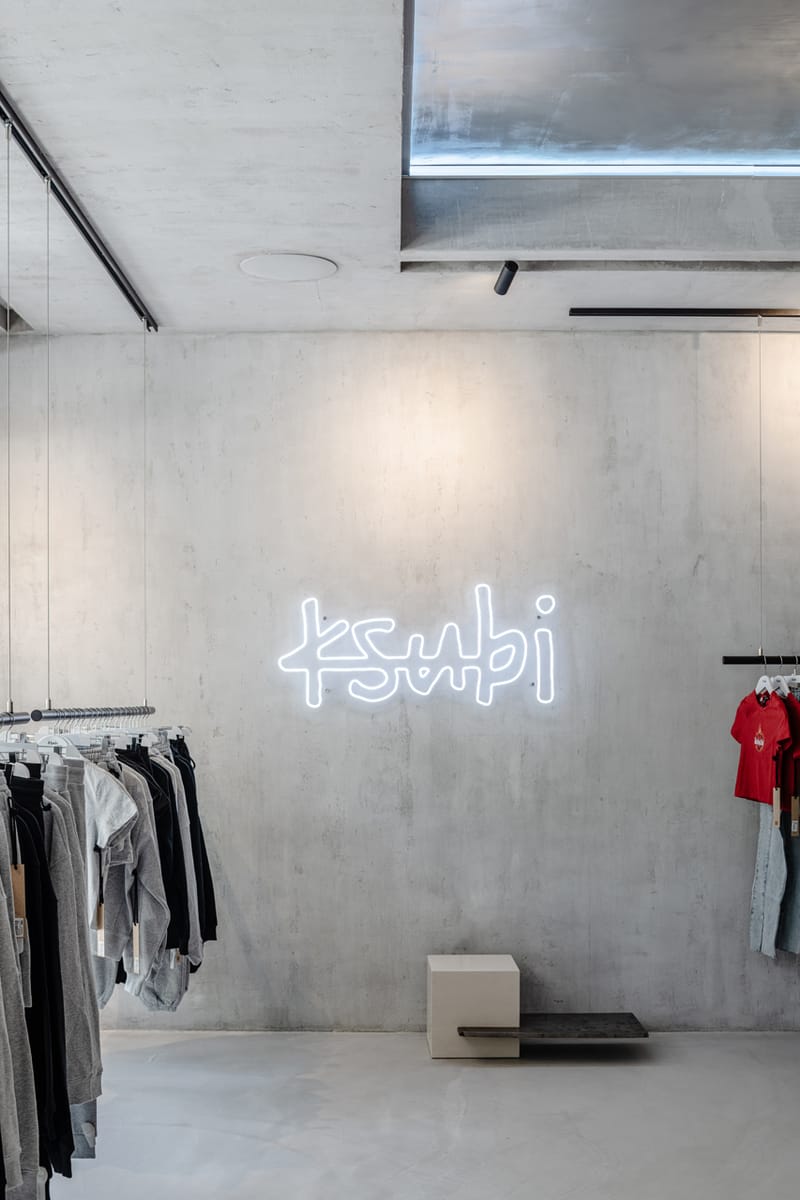 Ksubi3 of 3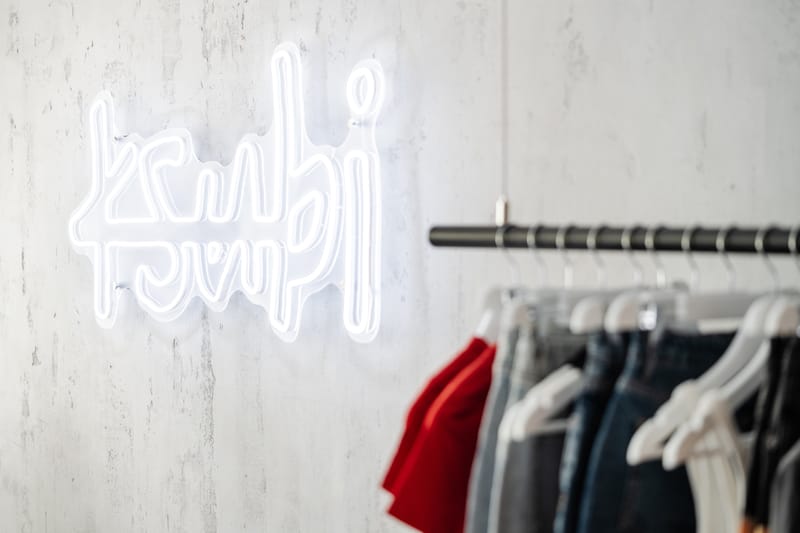 Ksubi
Emphasizing Kev's design approach and the reason behind opening the Miami store, KSUBI's CEO, Craig King, says, "When scouting for what became our Design District location in September, I was introduced to Kev and his unique art style. Coming off our latest Hidji collab and Kev moving to Miami, we agreed that we need to do something together around the launch of the store."
"Kev's unique and distinctive art style aligned with Ksubi and our long-standing connection with art, so we know this collaboration will be something our customers are into," King added.
And speaking on the construction of the new retail space, Legeard Studio's Principal, Julien Legeard, says: "We chose to bring the brand's identity to life through a careful play of materials, sculptural elements and movable pieces, to tell the story of a space that embraces the vibrant culture of the Design District and Miami. We are thrilled to have been selected to help elevate its presence in the United States."
The Ksubi x Kev limited-edition capsule collection will be available on August 18, at the new KSUBI store in Miami's Design District (74 NE 40th Street), with select items being sold on the brand's website.
In case you missed it, Jaden Smith revealed his true sense of style – and self – for Summer 2022.
Source: Read Full Article