Kyoto's Art Scene Honors Taiga Takahashi's Definitive Work in Retrospective Exhibitions
Last year, the design world was left devastated by Taiga Takahashi's untimely death that cut his encompassing career as a fashion designer, artist and historian short. In remembrance of his work, three retrospective exhibitions are taking place around his base in Kyoto including In The Presence of Absence – a sculptural series that he planned to exhibit at Ryosokuin before his passing.
From Central Saint Martins London to Kyoto Japan, Taiga Takahashi dedicated his life's work to exploring the notions of time, imperfection, craftsmanship, and fortuity. He began his practice with the mediums of cloth and textile, expanding to sculpture, architecture, installation and performance. The designer's work derives from a philosophy rooted in the ancient Japanese sense of beauty, refined by the passage of time in relation to relics of the past. Describing it as a form of applied archeology, his process privileged interpretation and evolution, with a commitment to conducting in-depth historical analysis to reimagine and re-assemble existing ideas.
In his artworks, cloth becomes a canvas, or a concept where craft, design, history and art co-exist seamlessly. It is upon this idea that Takahashi founded his eponymous label T.T Gion in New York in 2017 and an integrated Kyoto-based art space and Tea Ceremony later in December 2021. To highlight the designer's research-based methodology and unique philosophy, Hypebeast shares a look at the works on exhibition this year in Kyoto.
In the Presence of Absence, Ryosokuin
1 of 3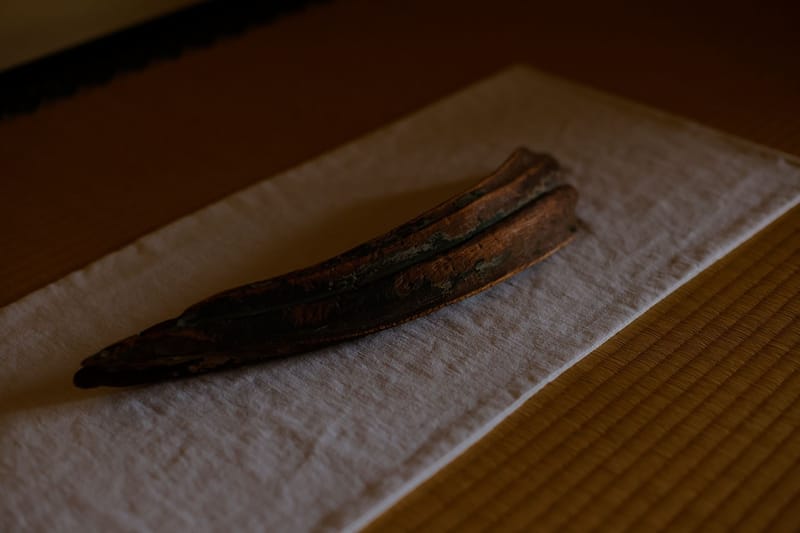 2 of 3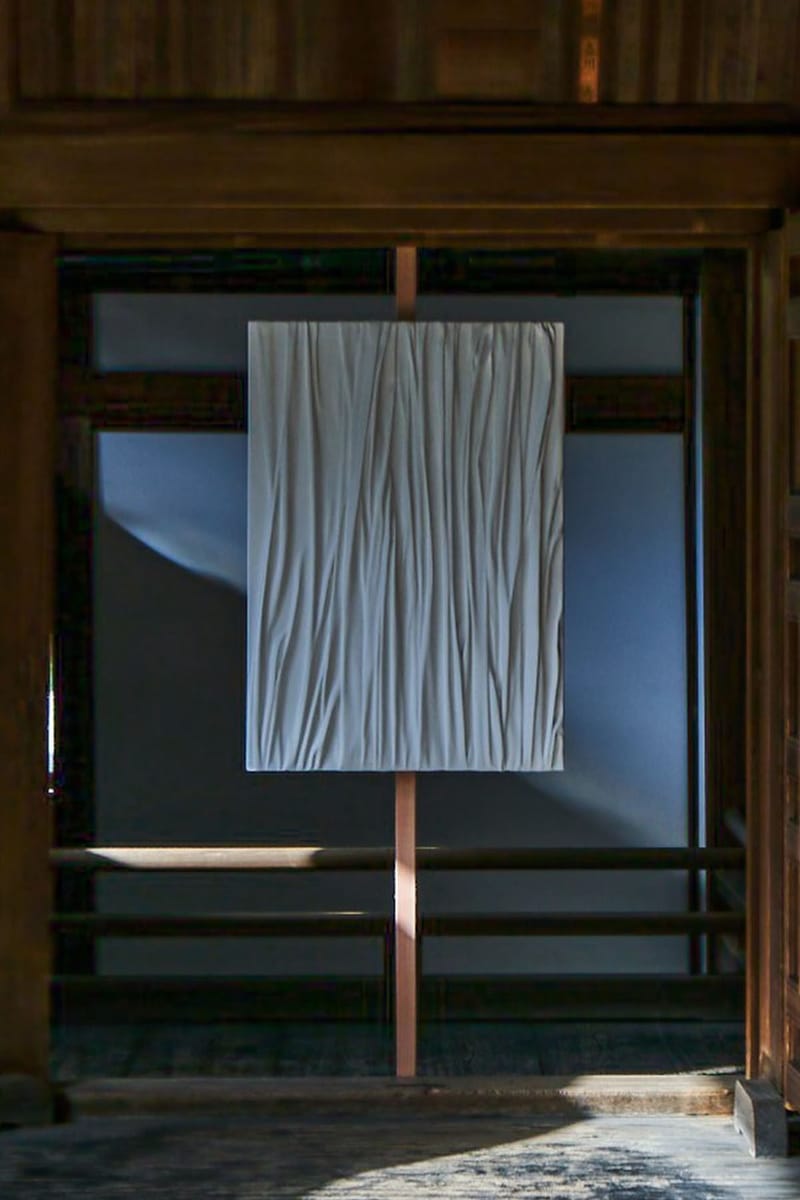 3 of 3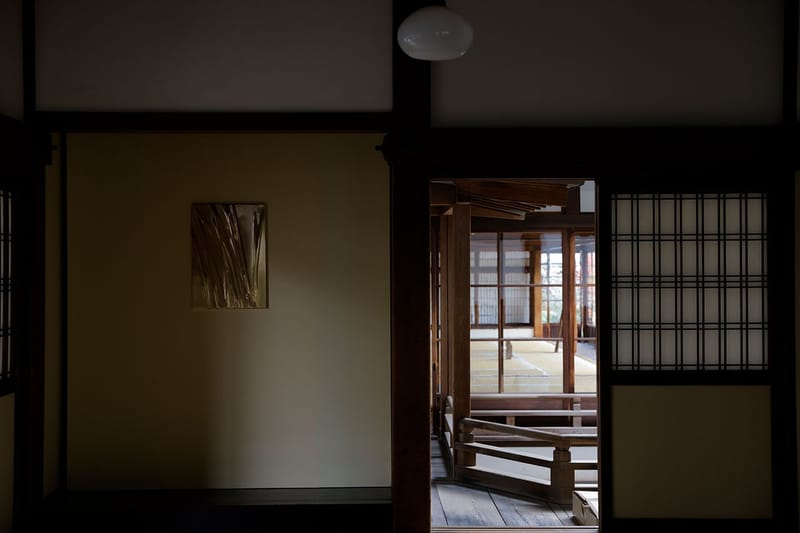 For Takahashi, the Tatchu (or, sub-temple in English) of Kenninji Temple Ryosokuin represents the foundations of his relationship with Japanese spirituality. It plays host to In the Presence of Absence, a body of sculptural works that underpin the artist's understanding of fabric depiction through historical art.
Before his death, Takahashi worked with master stonemason Masatoshi Izumi to create sculptures that replicate soft draping on tough basalt material. The collection is also punctuated with plaster, bronze and glass versions that are made from soaked cloth.
Along with the artwork, the designer's archeological finds – such as a clothing fragment from the statue of Bodhisattva – are exhibited sporadically across the rooms. The curation of both new work and relics creates a full-circle of creation and recreation of draping art. 1 of 6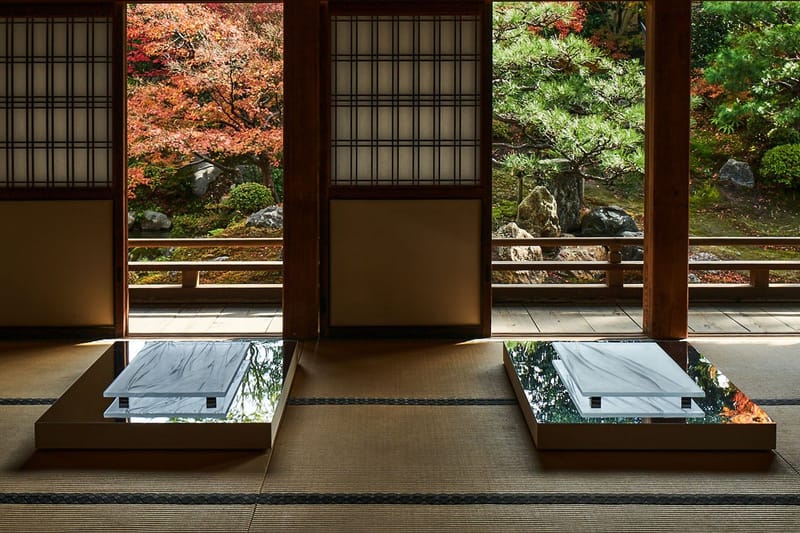 2 of 6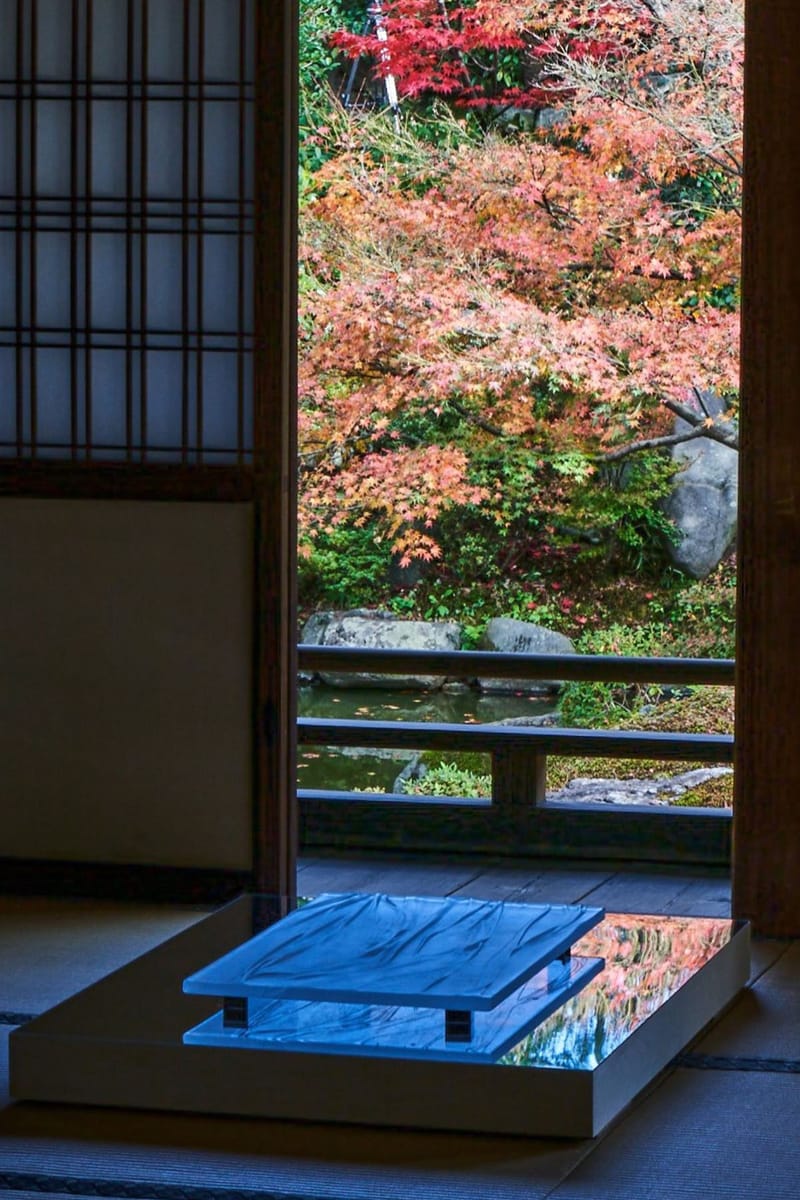 3 of 6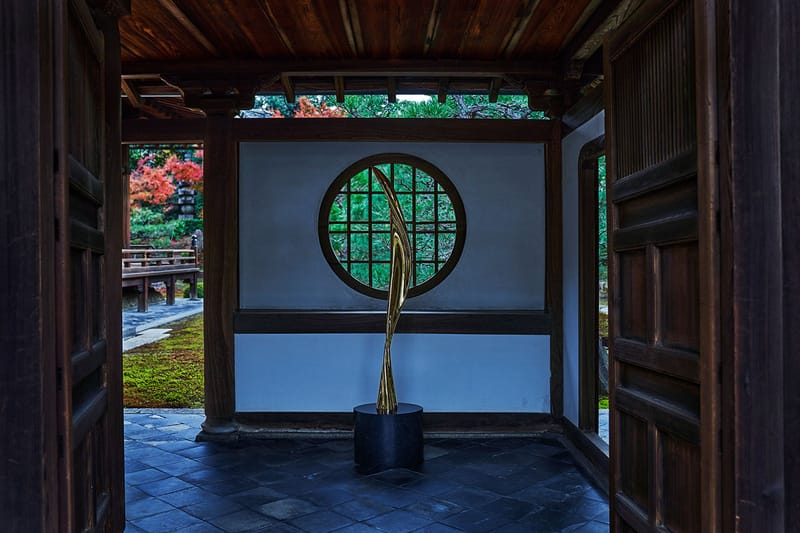 4 of 6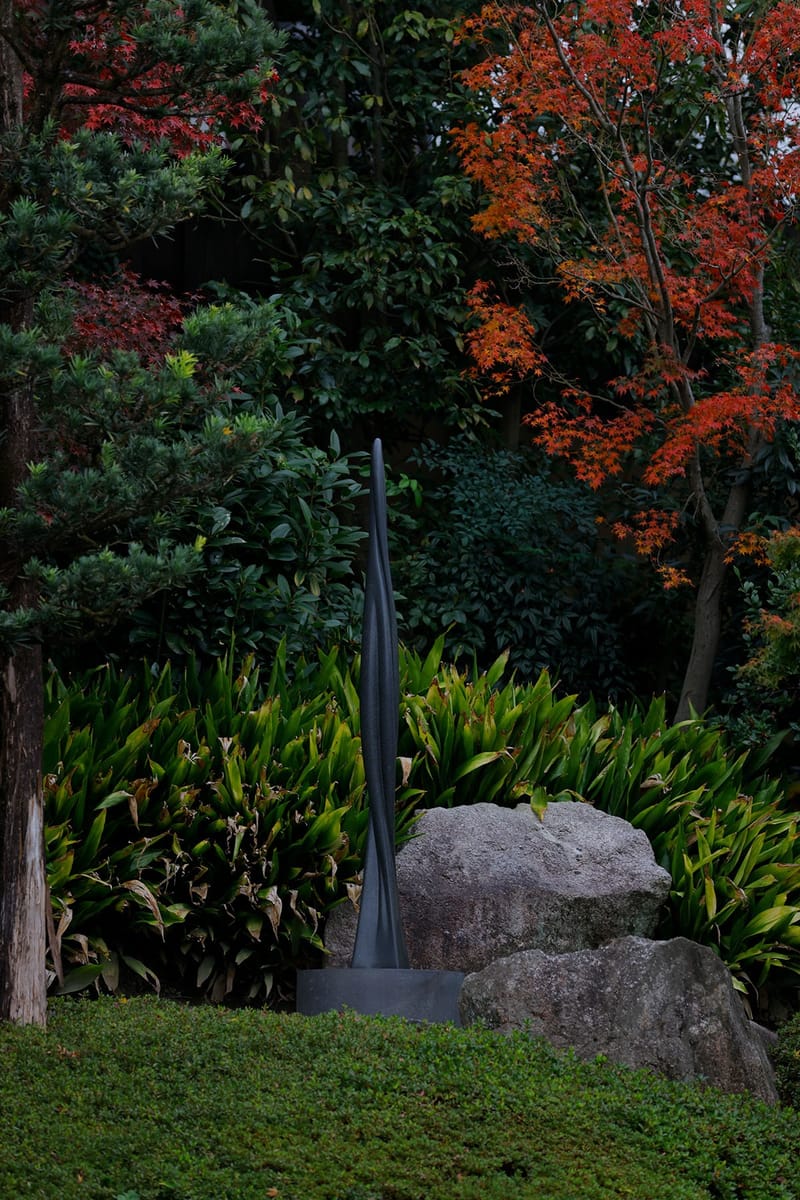 5 of 6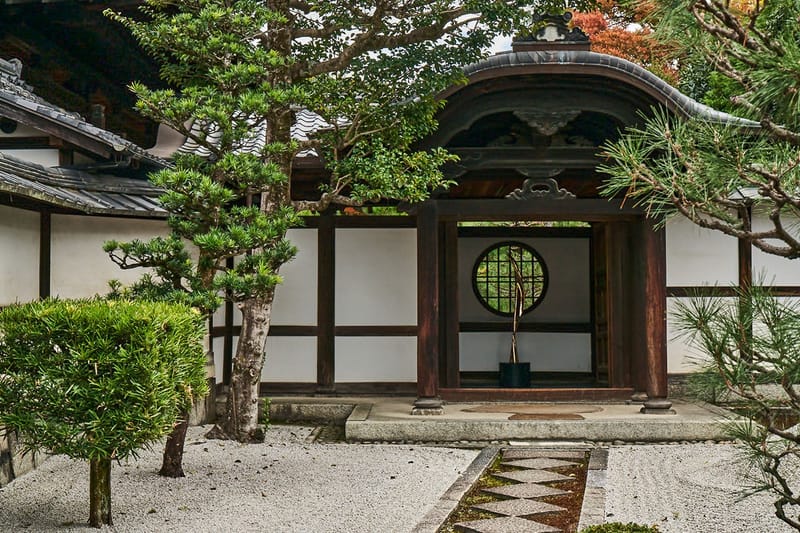 6 of 6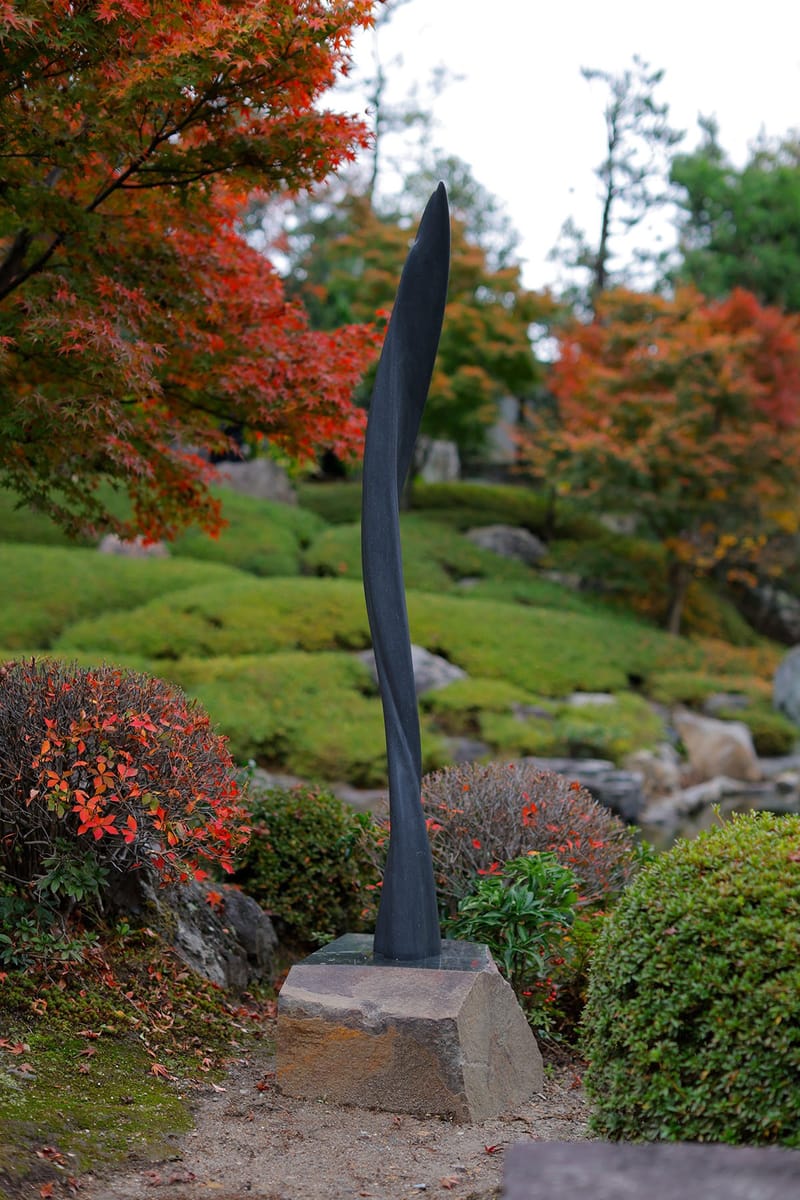 Ryosokuin
591 Komatsucho, 4-chome
Shijo-dori, Yamatooji-dori
Higashiyama-ku
Kyoto-shi, Kyoto
The Mirror of Time, T.T Gion
To commemorate the Ryosokuin exhibition, a special installation is set to be temporarily installed in the integrated Kyoto art space named T.T, created with the intention of bringing the ancient Japanese sense of beauty to the modern age. 1 of 7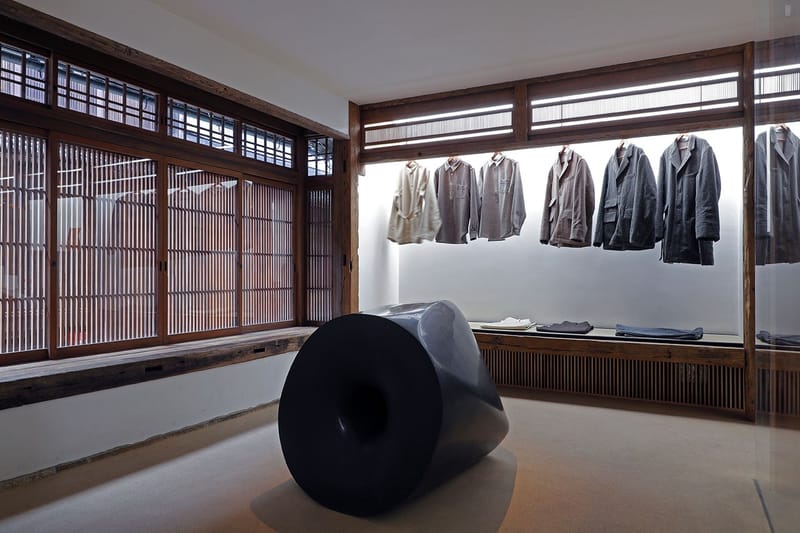 2 of 7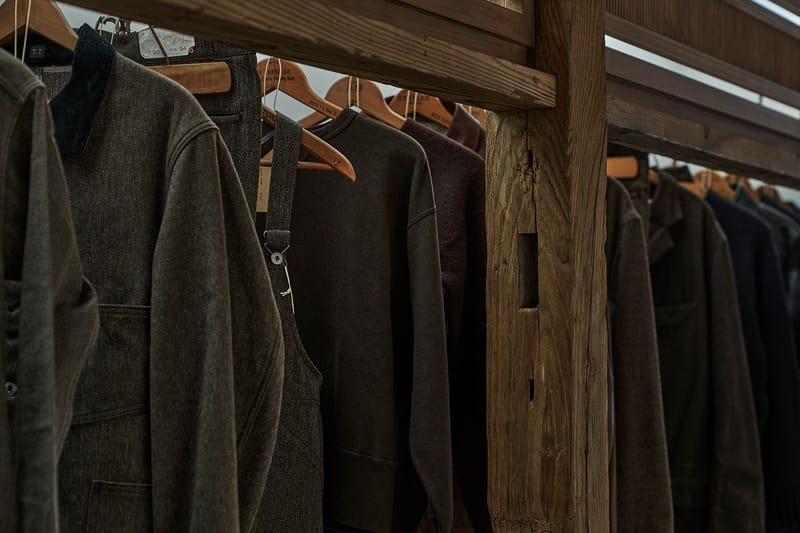 3 of 7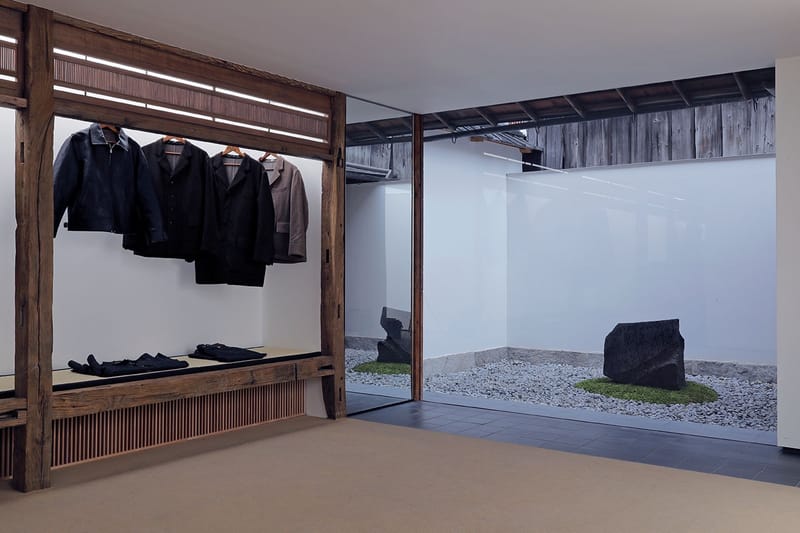 4 of 7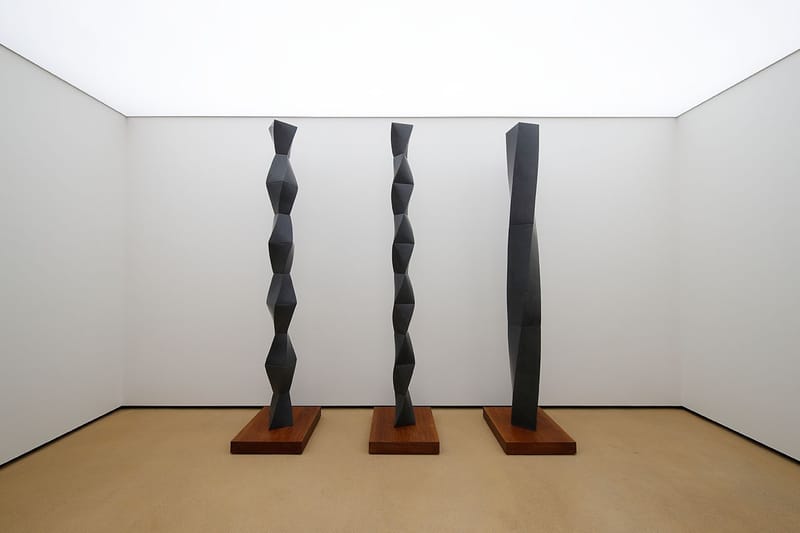 5 of 7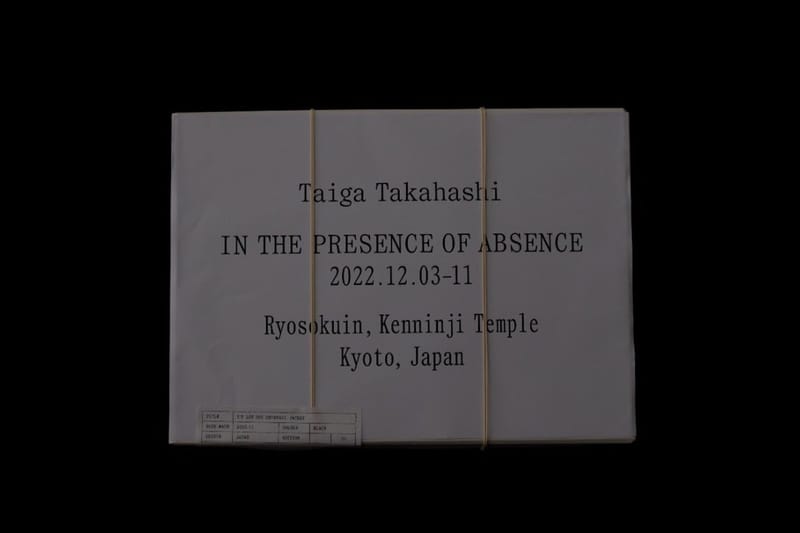 6 of 7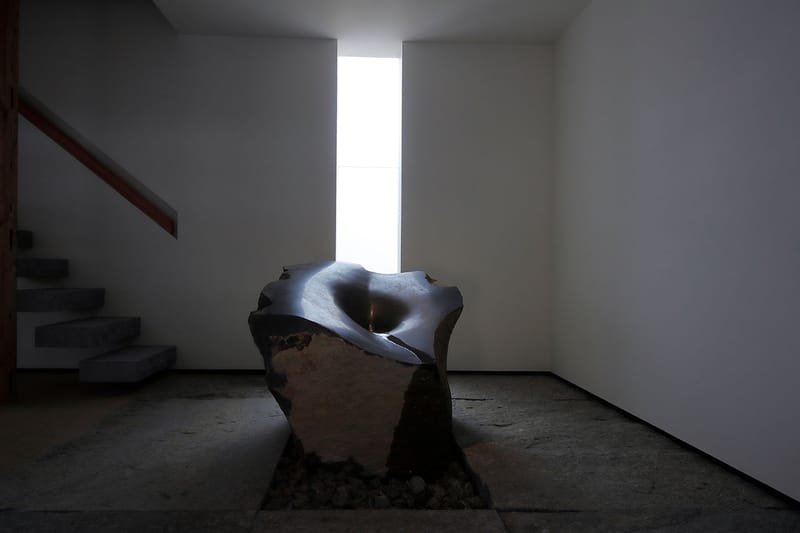 7 of 7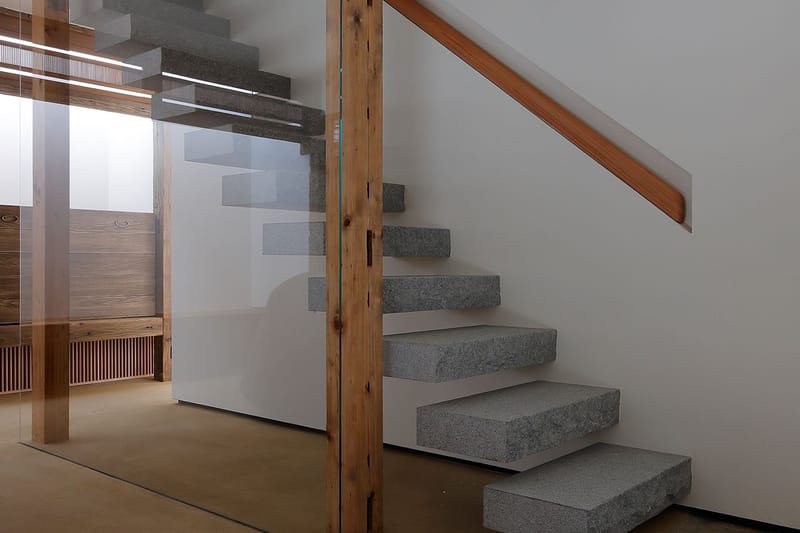 Inside the machiya – a 1900's townhouse – there is a tranquil atmosphere where Japanese elements intersect with western-style clothing and stone-carved sculptures. On the upper level, a traditional tea ceremony named "RYUREI-CHASHITSU SABI" is staged, signifying a subject that Taiga studied intently.
Within the space are a series of sculptures created in collaboration with the sculptor Masatoshi Izumi and long- time associate of artist Isamu Noguchi. Itincludes a purifying stone piece called "INFINITY VOID", and the paired pieces "INFINITY CIRCLE" and "INFINITY PILLAR." 1 of 4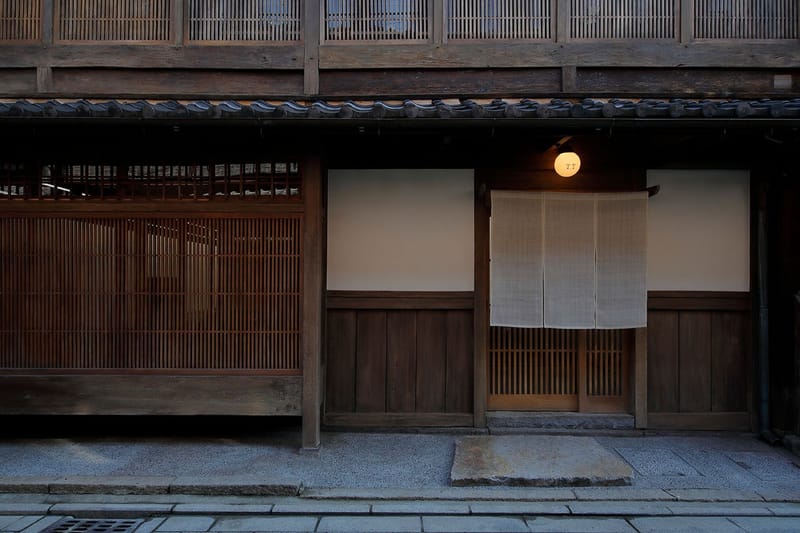 2 of 4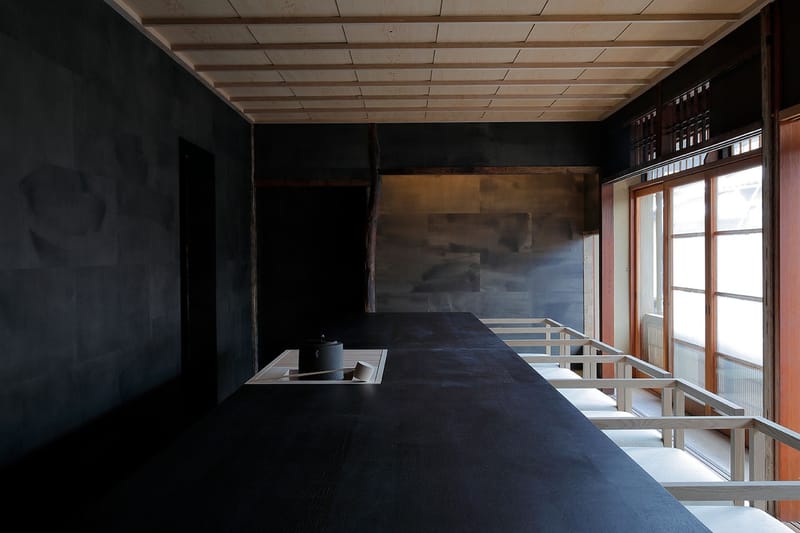 3 of 4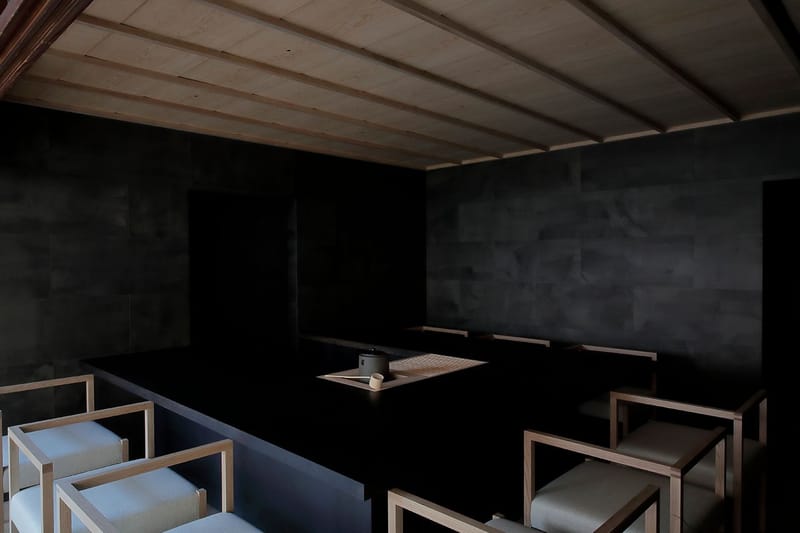 4 of 4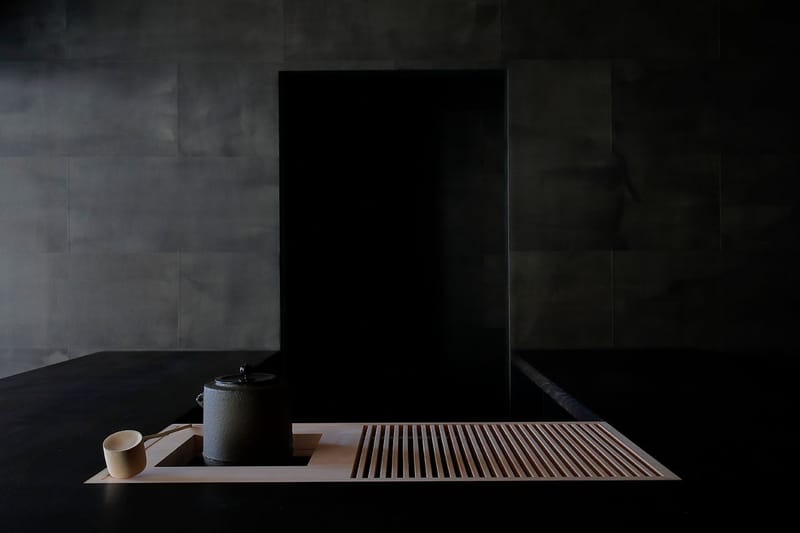 Integrated Art Space T.T / Ryurei Tea Room Nenbi
570-120 South Gioncho
Higashiyama Ward, Kyoto
Texture from Textile Vol. 2 Clothing of Time—Taiga Takahashi Vintage Collection, HOSOO GALLERY
The artist's work building his namesake label derives from his own accumulated garment archive established in his teens. Recognized by fashion historians, the collection has amassed around 2,000 items which contain mostly jackets and trousers from the early 20th century as well as much more. Considering the breadth of the archive, curators of the research project Texture from Textile dedicate its second volume solely to Takahashi's collection. 1 of 4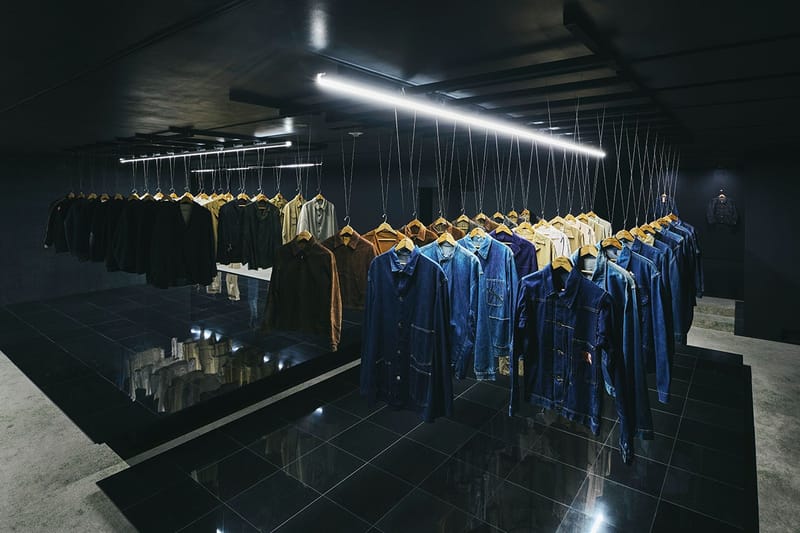 2 of 4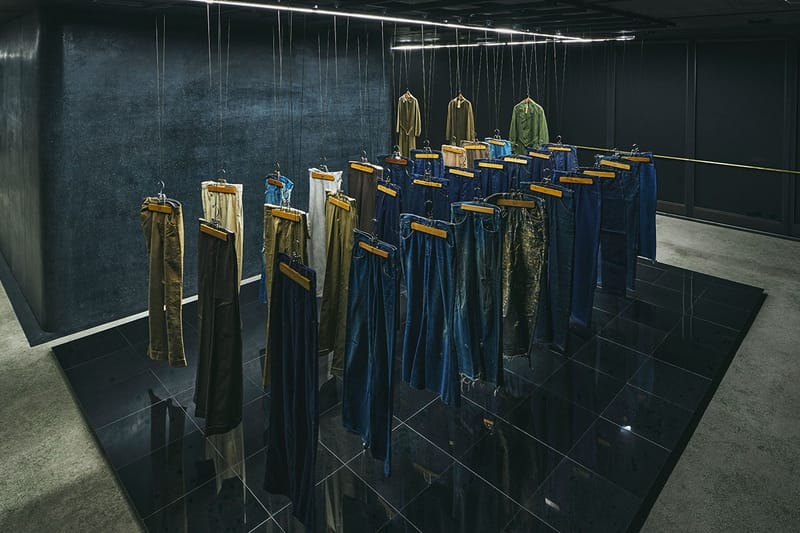 3 of 4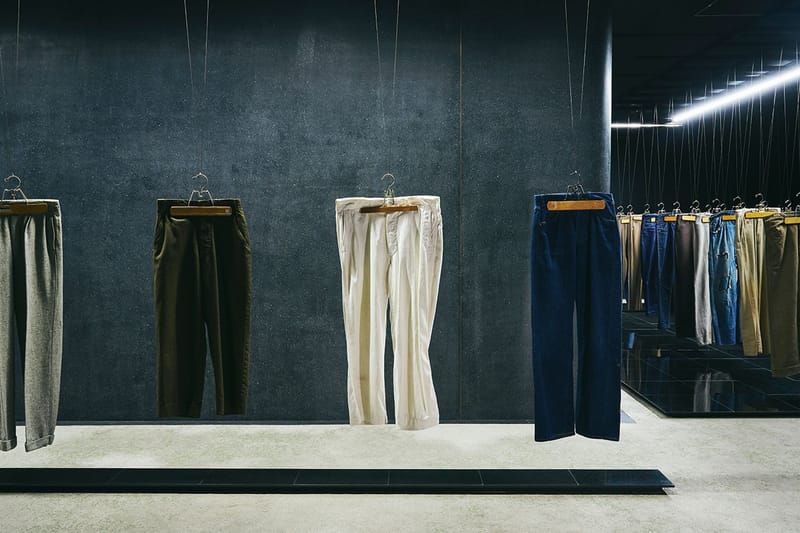 4 of 4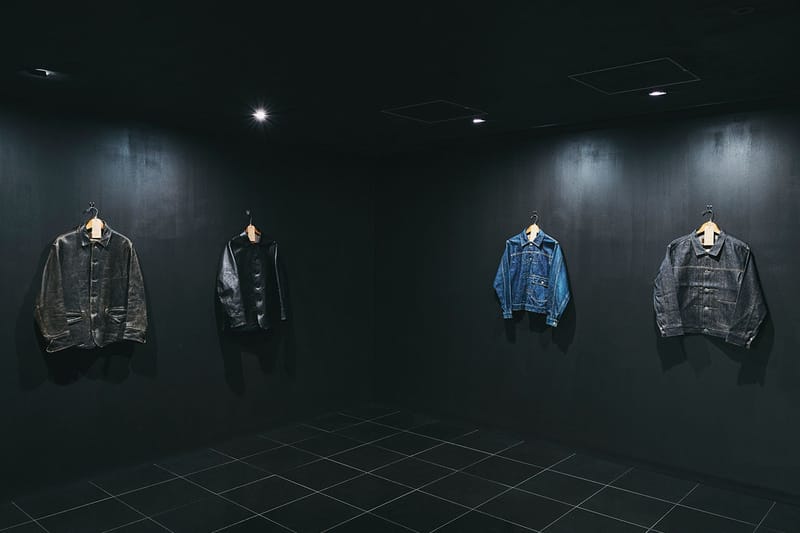 The first series shined a light on reconsidering the history of architecture through textile, based on the idea that rich textures including interior testing, can be constructive elements in people's lives. Following on from this, the new exhibition focuses on "clothing of time" – a common theme in the designer's study of garments. Next to perfectly kept pieces from mainly the United States and Europe, the gallery exhibits components deconstructed by Takahashi which were later reconstructed in a process called reverse engineering. It shows how he evaded modern mass-production and adopted traditional techniques instead.
Texture from Textile Vol.2 will be on show until March 12 2023. To find out more details, head to HOSOO GALLERY's website.
HOSOO GALLERY
412 Kakimoto-cho Nakagyo-ku
Kyoto
604-8173
Source: Read Full Article