Labeg x WMT Watches Collaboration Brings "Ugly" Cardboard Watches to the Wrist
Artist @labeg has made a name for himself on Instagram producing misshapen paper models of vintage and haute horlogerie watches.
But the Hong Kong-based artist has now come full circle with his own sold-out [the first batch of an unlimited series] collaborative diver's watch with WMT Watch Experimental Unit.
The 38mm watch features a dial, hands and bezel based on hand-drawn originals created by the 35-year-old specifically for the project.
Hypebeast spoke to @labeg to learn more about the collaboration, the origin of his stye and his process.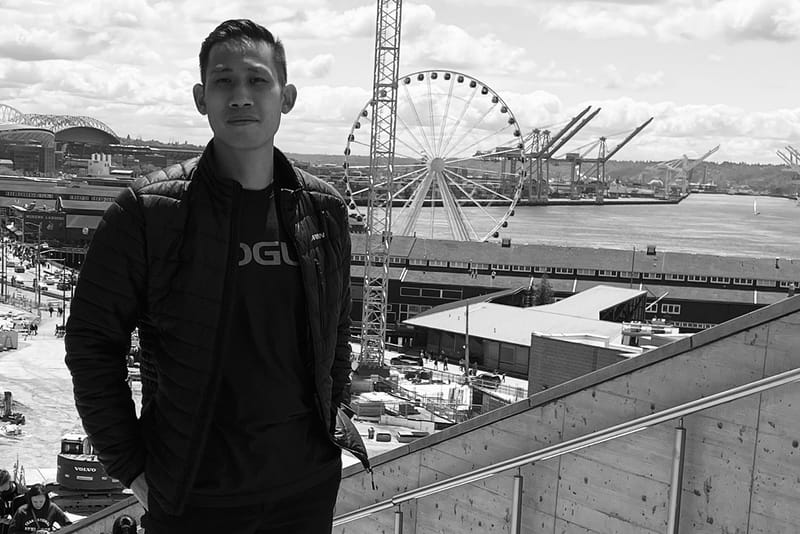 Gabriel Lau
HB: Name, age and occupation
@Labeg: My name is Gabriel Lau, Labeg is my name "Gabe L." rearranged in an order that I felt looked cool. I'm 35 years old, I work in Hong Kong and am a part time artist.
HB: Tell us a little about yourself?
@Labeg: I was born and raised in Toronto, Canada and am a product designer by education. I wasn't too good at school but kind of excelled at art and making stuff. I love making stuff, learning how things are made and the whole process of developing something from start to finish. I got into watches in university and loved the mechanics and designs of high-end watchmaking.  At the time I loved Panerai because you could change the straps, but the straps were so expensive for me back then, so I learned how to make my own straps by watching videos of different brands making straps. It wasn't until I moved to Hong Kong, over 10 years ago, that my passion and knowledge of watches really grew. Hong Kong is such a big market for watches and art, so naturally I went down the rabbit hole and my passion for watches and art blew up.
HB: You're known for misshapen paper models of watches, how did that start and what was the first watch you reproduced?
@Labeg: I love watches and started a small humble collection. Like most people, I wanted to share that passion on social media, but the artistic/designer side of me wanted to do something more creative, so I started drawing my dream watches with paper and pencil but in a purposefully ugly way. The first paper watch I made was of the Rolex GMT ref. 6542 with a bakelite bezel, which was a grail watch of mine, and when I posted it I got a lot of encouraging feedback, so I kept making paper watches of unique watches that spoke to me. Then at the beginning of 2021 my friend Tim Yu, the owner of JPS Art Gallery in Hong Kong and also a watch collector, gave me a lot of inspiration and direction to elevate my art by using different mediums. He directed me to draw inspiration from artists using different materials and mediums; like cardboard, wood and acrylic. I chose cardboard because it was a medium I was quite familiar with because of the model-making skills I acquired from design school. The first cardboard watch that I made was a Rolex Submariner ref. 1680 COMEX dial and from then on I made my watches out of cardboard.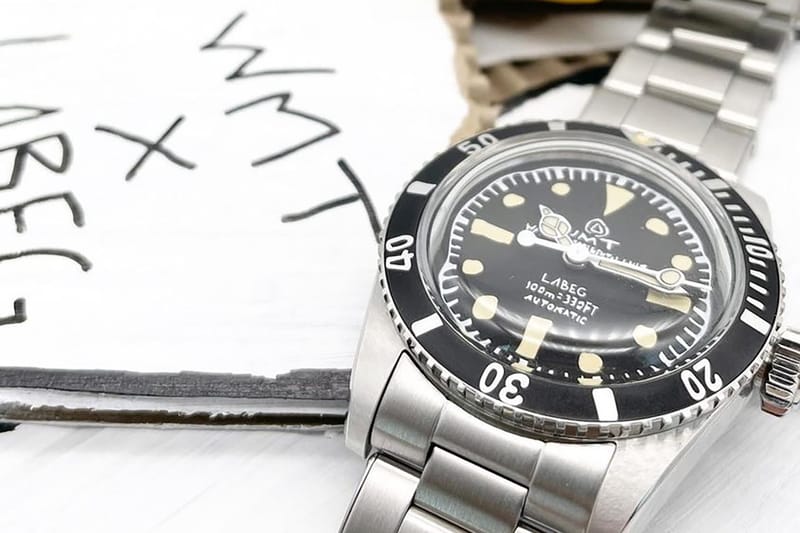 HB: How do you make them, what's the process?
@Labeg: The first step is to research the model of the watch I am making. Every watch I make is the exact case diameter of the actual watch. Then I draw out the case shape and bezel freehand and cut them out with an exacto knife. Then I paint the shapes with acrylic paint and once it's dry, I draw all the details visible on the watch. I make a big effort to draw every single detail visible on the watch, even all the gears and springs on openworked models. Then I outline those details in ink and paint in the colors with acrylic paint. I love the idea of bringing something of no value, like cardboard, to something that people can appreciate and consider valuable. Every watch I make is like an opportunity for me to experience the real watch, but in my own way.
HB: What has the response been to your work?
@Labeg: The response has been amazing and very humbling. Everyone who has seen my art in person expresses to me how they can see how much effort and attention to detail I put into it. I love how my art has given me the opportunity to connect with so many people who have a passion for watches. I've been able to meet with some incredible people because they love my art and don't know if I would have been able to meet them if it wasn't for my art.
HB: How did the collaboration come about and what was your input?
@Labeg: I had a piece of watch art showcased as a decoration in a vintage Rolex exhibit last November by The Vintage Concept and WMT [Watch Experimental Unit] saw my art. They really appreciated the details and my passion for vintage watches in my artwork and since WMT focuses on homage vintage watches he wanted to connect with me. They reached out and had a fun idea to recreate my art in a watch, which to me is hilarious because I turn watches into cardboard and now they're turning my cardboard back into a watch. We shared the same attention to detail and passion for vintage watches so it felt like a good fit to collab with them, but more importantly they were able to recreate a watch that truly reflects my awkward impression of a watch. I didn't have to give too much input because they paid attention to all the details of my art, even recreating the black outlines of the hands and odd shape of the hands I drew. It was a very exciting process to see my art come to life. We are working on creating a collection of unique and fun watches with this artistic and imperfect design language.
HB: Tell us about the collaboration?
@Labeg: This watch we made is my impression of the big crown sub with no crown guards. I hand drew the dial, hands and bezel. It's 38mm case diameter with an acrylic crystal. It's limited production but not limited edition. [The first batch sold out in under 30 minutes this morning]
Source: Read Full Article