Meet Buzz's Emotional Support Robot Cat in New "Lightyear" Clip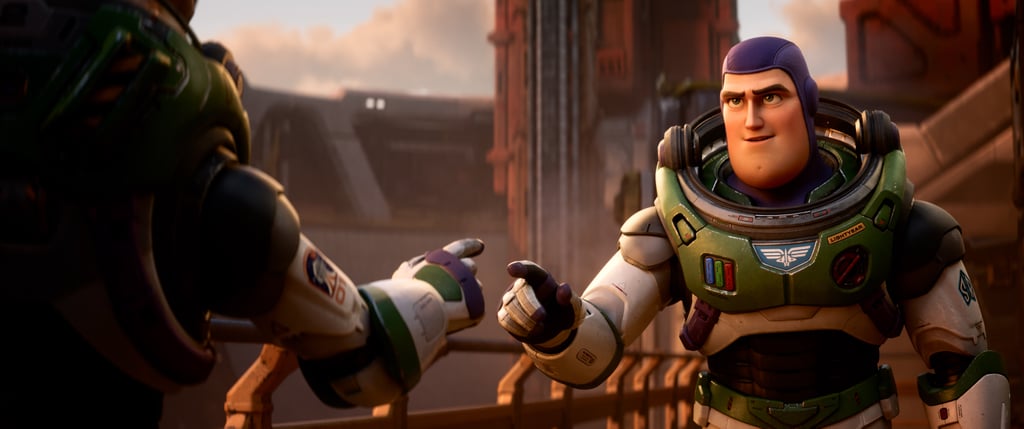 Meet Buzz's Emotional Support Robot Cat in New "Lightyear" Clip

Chris Evans is stepping into the role of our beloved animated space ranger. During Disney's Investor Day on Dec. 10, 2020, the former Captain America was revealed to be voicing Buzz Lightyear in Disney and Pixar's upcoming film "Lightyear," an origin story that predates the events of "Toy Story." On June 7, Disney and Pixar released a new clip which introduces a helpful robotic cat named Sox, who is assigned to Buzz to "ease [his] emotional transition" to his new mission. Advance tickets for the film are also now on sale, as well as tickets for an early access screening.
Following the film's announcement in December 2020, Evans expressed his excitement on social media, writing, "Working with Pixar is a dream come true. I've been a massive fan of their films since the very beginning. My team could barely contain their excitement when they told me that Pixar had a pitch for me. All they said was 'Buzz Lightyear'." Though the actor wrote that Tim Allen's voice work could never be touched, he went on to say, "This one is gonna special, and it doesn't step on a single thing. I can't even put my excitement into words. I smile every time I think about it." Evans stars in the film alongside Keke Palmer, Taika Waititi, and Uzo Aduba.
Described as "the definitive story of the original Buzz Lightyear," the Pixar film follows the journey of a young test pilot who becomes the space ranger that spawns the ever-popular Buzz Lightyear action figure from "Toy Story." In the trailers, Evans's Buzz Lightyear finds himself on a space mission on a remote planet where he and his colleagues are faced with aliens and robots — all complicated by some accidental time travel. But have no fear, Buzz has his "personal companion robot," aka Sox, to help him out.
Ahead, get all the details about the origin film, including the cast, the plot, the premiere date, the clip, posters, and the trailers, before it hits theaters this summer.
Source: Read Full Article