Must-See Exhibitions at Art Basel Miami Beach 2022
Art Basel is celebrating 20 monumental years in Miami Beach and to ring in this year's event, the fair will present its largest iteration to date with more than 280 exhibitors from 38 countries.
The fair is segmented across nine sections. The first, Galleries, is the largest of the group and showcases a range of artwork spanning 20th Century masters to works by contemporary figures, whereas, Positions and Nova spotlights young galleries and art made in the last few years. Meridians is the area to go to see large-scale sculptures, paintings, as well as live performances and video installations.
Survey makes special emphasis on galleries exhibiting work of historical relevance, while Kabinett will provide gallerists and curators the space to showcase thematic group and solo exhibitions.
Additionally, the aptly titled Editions and Magazines sections focus on sought-after prints, editions and multiples, along with a range of editorial platforms and publishers from around the globe. Rounding the fair out, the Conversations space is being described as a platform for exchanging idea and will feature 35 speakers across nine panels.
The fair will commence from December 1 to 3 at the Miami Beach Convention Center. Please visit Art Basel for more information on tickets and in the meantime, check out our must-see exhibitions for the 2022 edition below.
Pace Gallery, Booth F13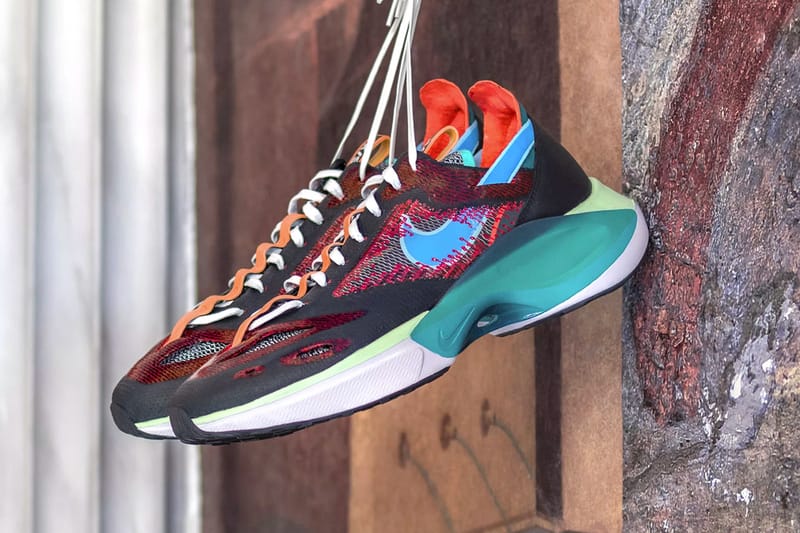 Courtesy of the artist and Pace Gallery
Pace is set to bring a star-studded lineup of contemporary artists, including works by Robert Irwin, Studio DRIFT, Lee Ufan and Lynda Benglis, alongside 20th century masterpieces by John Chamberlain, Keith Haring, Donald Judd, Claes Oldenburg, Richard Pousette-Dart, Andy Warhol, and more.
The gallery is certainly making an emphasis on sculpture and will include a never before seen work by Elmgreen & Dragset, a steel and enamel sculpture of Haring's signature Baby figure, as well as the first US presentation of Jeff Koons's bronze sculpture, Nike Sneakers (N110 D/MS/X) (2020-22), which was featured in the American artist's recent solo show at the DESTE Foundation's Project Space in Hydra, Greece.
Jeffrey Deitch, Booth J7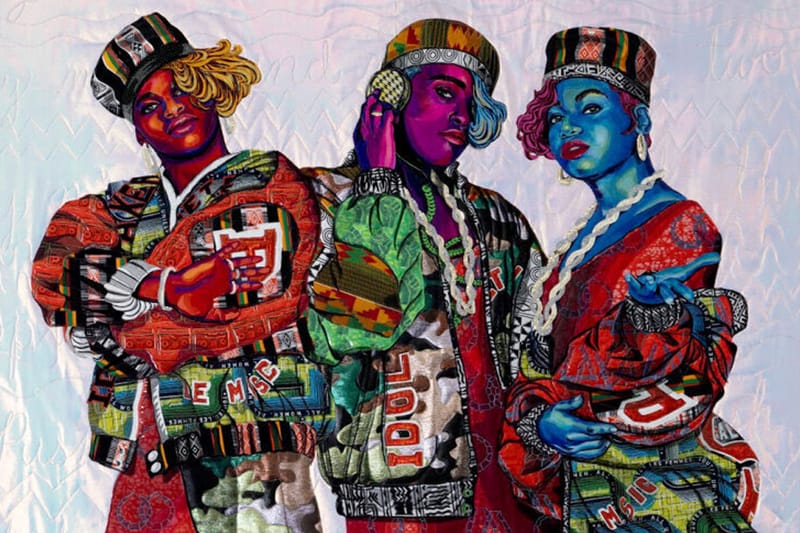 Courtesy of the artist and Jeffrey Deitch
From Nadia Lee Cohen to Mario Ayala, Jeffrey Deitch brought the heat in 2022 and expect nothing less from the gallery's presentation at Art Basel. Entitled Goddesses, the booth will include an all-female lineup of work from prominent and emerging artists, such as Chinaza Agbor, Isabelle Albuquerque, Vanessa Beecroft, Bisa Butler, Judy Chicago, Nadia Lee Cohen, Veronica Fernandez, Genevieve Gaignard, Shyama Golden, Jewel Ham, Kexia Harrell, Ariana Papademtropoulos, Su Su, Alix Vernet, Nadia Waheed, Rikki Wright and Kennedy Yanko.
Under a Skin Roof by Samara Golden at Night Gallery, Booth P4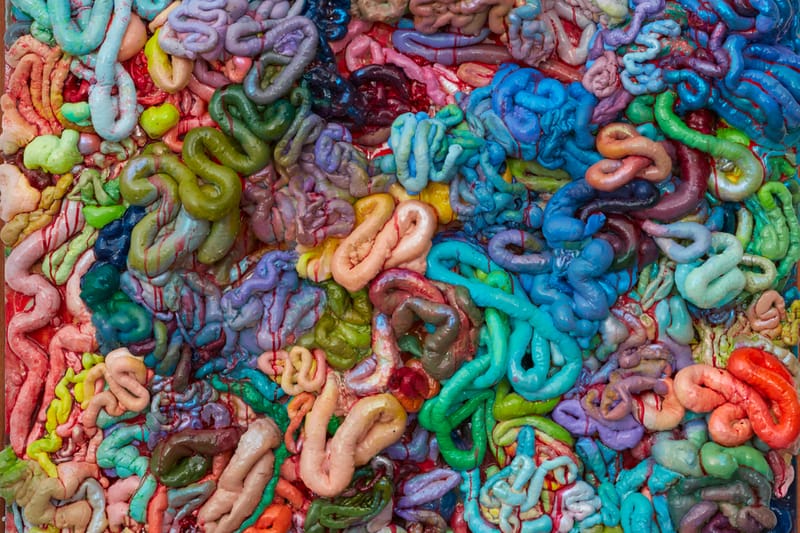 Courtesy of the artist and Night Gallery
Art can at times be awe-inspiring and grotesque. Observing the work Samara Golden firmly places the viewer somewhere in-between these two extremes. Born in Michigan and now based in Los Angeles, Golden is set to unveil a solo exhibition at Night Gallery's booth, entitled Under a Skin Roof. As the sequel to her recent Guts series, Golden captures the confusion, anxiety, and fear imposed by the pandemic through chromatic intestines that ooze out on the booth's walls.
By turning our bodies inside out, Golden implores the viewer to ponder on our physical architecture, along with the source of our intuition and collective courage.
David Kordansky Gallery, Booth F19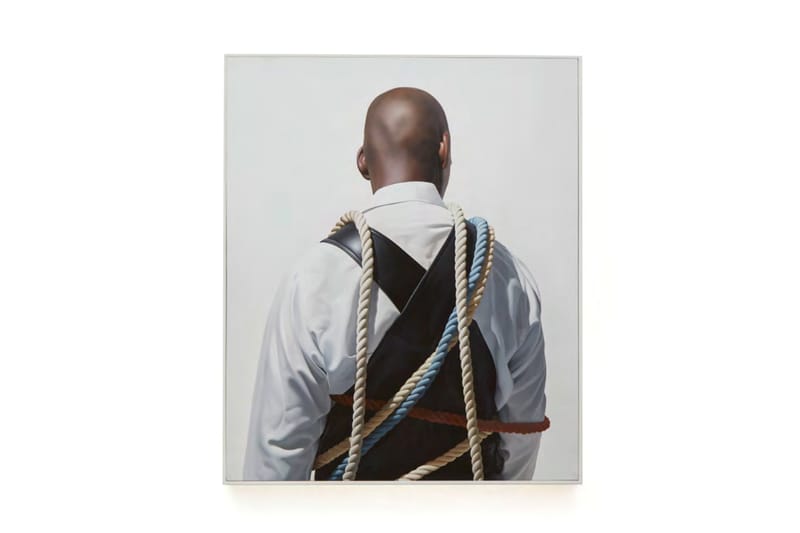 Courtesy of the artist and David Kordansky Gallery
Another Los Angeles Gallery to check out is David Kordanksy, who will showcase a wide assortment of work from the likes of Rashid Johnson, Ruby Neri, Valentin Carron, Fred Eversley, Jonas Wood and many more. Located at Booth P4, the space will span a variety of themes and mediums, including Neri's ceramic Fish, 2022, which recently went on view in LA last month; along with a vibrant ode to New York City by Derek Fordjour and a hyper-realistic and contemplative painting by Delphin Finley.
Please visit David Kordanksy for a virtual preview of all the exhibiting artists.
Peres Projects, Booth A14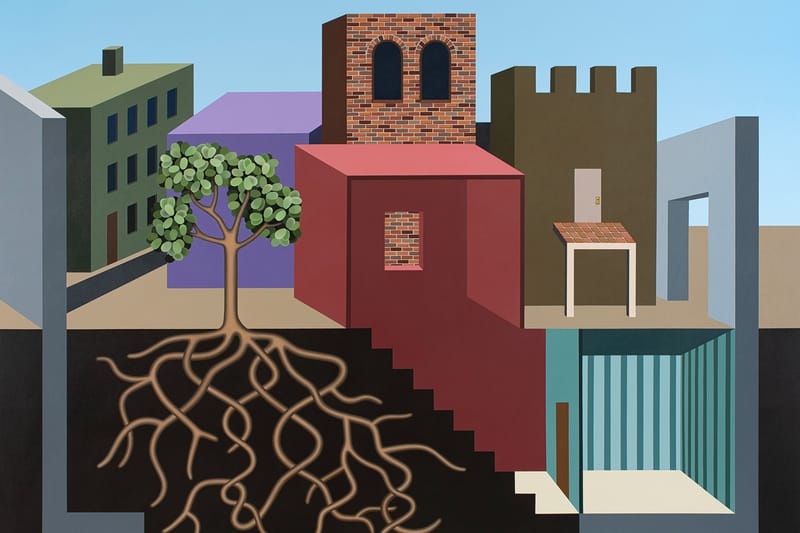 Courtesy of the artist and Peres Projects
Local Miami gallery Peres Projects is set to roll out a highly illustrative collection of works by Rebecca Ackroyd, Dalton Gata, Harm Gerdes, Donna Huanca, Austin Lee and Emily Ludwig Shaffer, amongst others. Speaking on the latter artist, Shaffer recently worked with Case Studyo on an introspective sculpture dubbed Boxed Body Thought, and is certainly an artist to watch for her paradoxical compositions that often conflate elements like night and day together in an attempt to explore light, color and the spaces built by women.
Catch Shaffer's latest work, along with a suite of emerging artists at Peres Projects booth.
Perrotin, Booth J3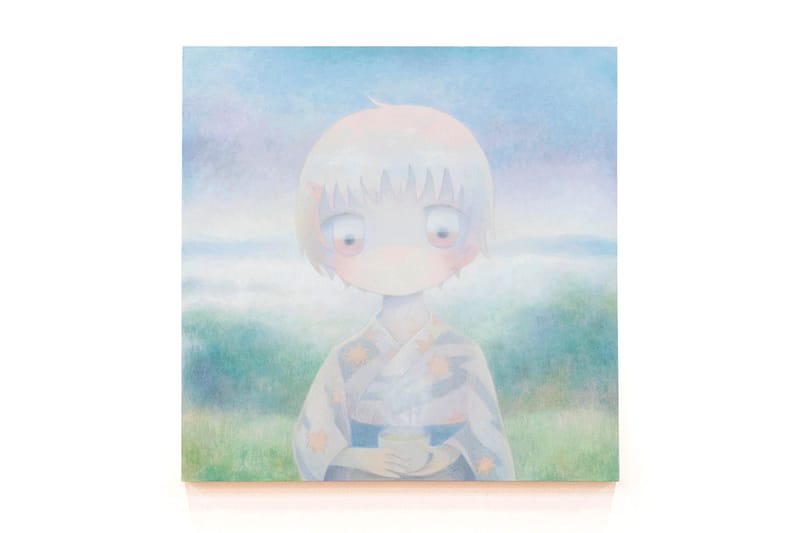 Courtesy of the artist and Perrotin
While the art world is still reeling off MSCHF's universe of an exhibition in New York, the Brooklyn-based art collective will make their Art Basel debut by unveiling a new immersive sculpture at Perrotin's booth.
Japanese artists will also be central to the gallery's offering — from a series of bronze sculptures and paintings by Otani Workshop, Emi Kuraya, MADSAKI, and ob, to the latest Murakami.Flowers artworks by Kaikai Kiki frontman, Takashi Murakami.
Back in 2019, Perrotin took the world by storm when it exhibited Maurizio Cattelan's plastered banana installation, Comedian. Who knows, maybe there's another surprise in store.
Art Basel Miami Beach
Miami Beach Convention Center
1901 Convention Ctr Dr
Miami Beach, FL 33139
Source: Read Full Article