Nothing Unveiled New Earbuds and NASA Pulled Off an Artemis I Fuel Test in This Week's Tech Roundup
This week, the world of tech moved forward across verticals. In product, Nothing introduced an entirely new listening device on London designer Chet Lo's runway. In space, NASA moved closer to its Artemis I launch with a successful fuel test, and the James Webb Telescope captured one of the clearest images of Neptune's rings to date. And in software, Android developers adopted their own version of Apple's newly-introduced and highly-acclaimed Dynamic Island.
Below, Hypebeast has rounded up the top tech stories of the week so you can stay up to date on trends in the industry.
Nothing Unveiled New Ear (Stick) Earbuds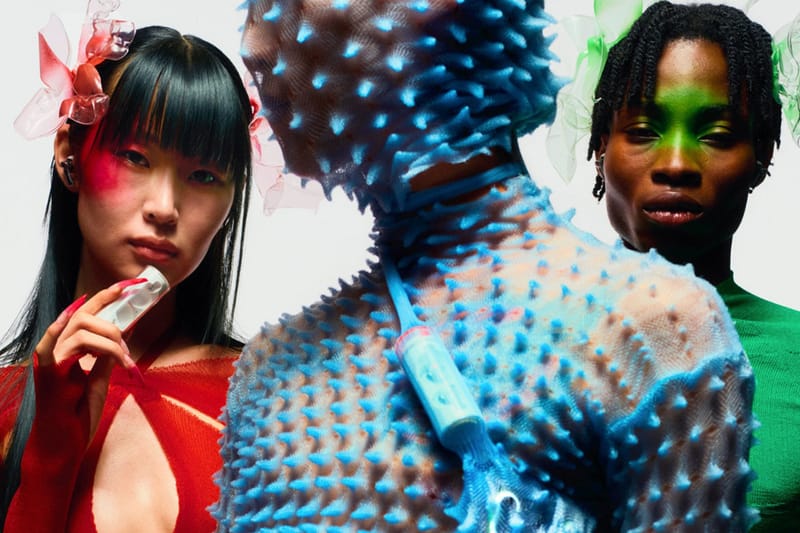 Nothing
Following the arrival of its ear (1) and Phone (1) earlier this year, Nothing has returned with an entirely new product offering: the Ear (Stick). The new device first appeared on London designer Chet Lo's Spring/Summer 2023 runway, where a cylindrical charging case complemented a bevy of colorful ensembles.
There are currently few details on the product, though Nothing has confirmed that the Ear (Stick) will arrive as an entirely new product category with separate charging cases and bud constructions. Reportedly, the pill-shaped charging case is inspired by classic cosmetics packaging, and the buds are billed as "comfortable" and "ergonomic."
NASA Successfully Pulled Off a Fuel Test for Its Artemis I Rocket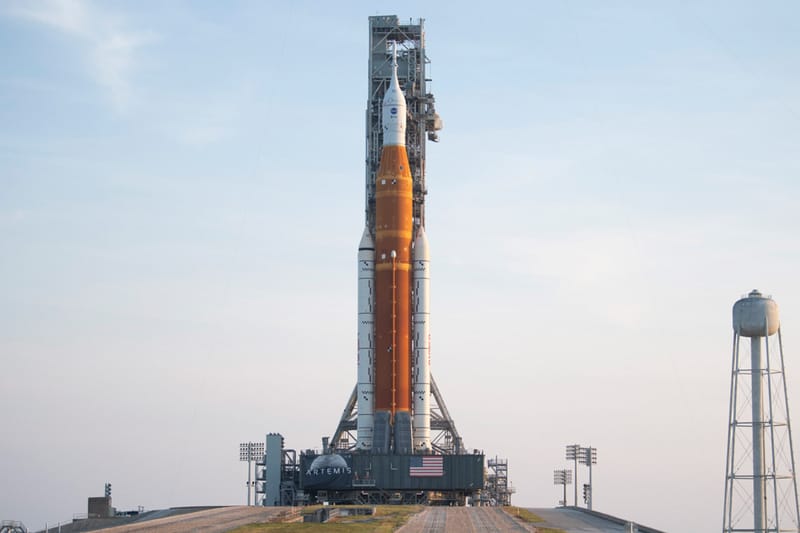 Joel Kowsky/Nasa/Getty Images
NASA on Wednesday completed a crucial fuel test for its Space Launch System (SLS) rocket, inching closer to the launch of Artemis I.
The agency previously attempted an uncrewed SLS launch, though it faced issues with hydrogen leaks tracing back to overpressurization in the rocket's booster tank. Despite trying to amend the problem three times on launch day, engineers were unsuccessful and NASA postponed takeoff. This week, the team located another fuel leak, but this time, they were able to successfully halt the flow of hydrogen.
"The test went really well," Artemis I Launch Director Charlie Blackwell-Thompson said. "We wanted to learn, to evaluate. All of the objectives that we set out to do, we were able to accomplish. I am extremely encouraged by the test today."
NASA is presently evaluating data to assess whether the rocket will be prepared to launch on Tuesday, September 27.
Reports Revealed That Apple Has Plans to Expand Dynamic Island to the Entire iPhone 15 Lineup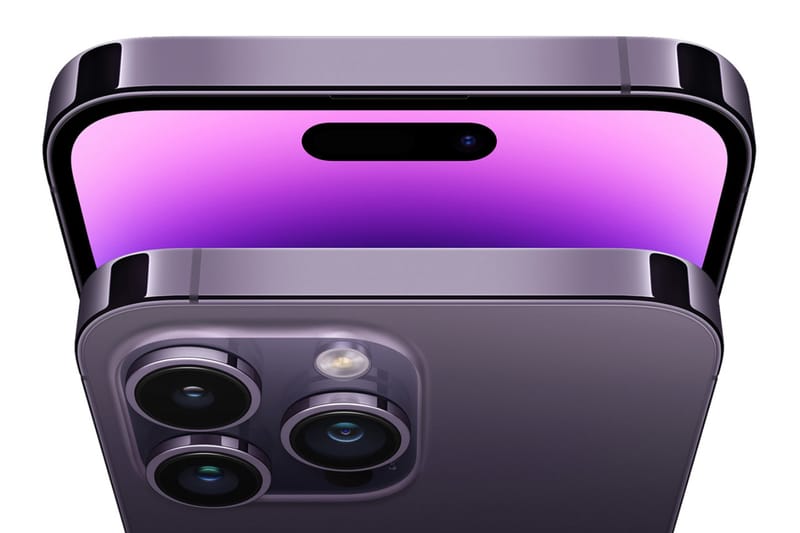 Apple
According to a tweet from industry analyst Ross Young, Apple is reportedly expanding its new Dynamic Island to the full iPhone 15 product lineup.
"Dynamic Island expected on standard models on the 15," Young wrote, referencing the next-generation iPhone that will release next year.
If you need a refresher, Dynamic Island is Apple's newly-launched, pill-shaped notch situated at the top of the iPhone 14 Pro's screen, encapsulating both the front-facing camera and Face ID sensors. There, the feature streamlines access to important information across the device, with just a quick tap.
Today, Dynamic Island is only available on iPhone 14 Pro and Pro Max. Notably, Apple's upcoming iOS 16.1 update will allow third-party apps to integrate live activities into the feature.
Tinder Opened a "SwipeMart" in Tokyo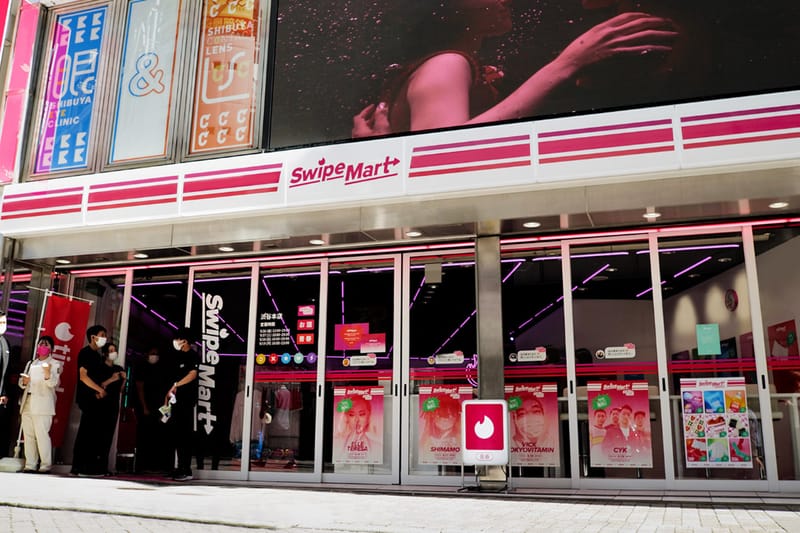 Tinder
In Japan, Tinder has launched an all-new physical activation called "SwipeMart." The innovative storefront, which draws inspiration from the classic Family Mart chain, provides all Tinder app users with access to free merch, including Tinder-branded coffee, chips, shirts, underwear, socks, and their very own version of Famichiki.
Additionally, the branded space hosts a dedicated photoshoot area, where users can take profile photos for the app. Learn more about the pop-up here.
The James Webb Space Telescope Captured One of the Clearest Images of Neptune's Rings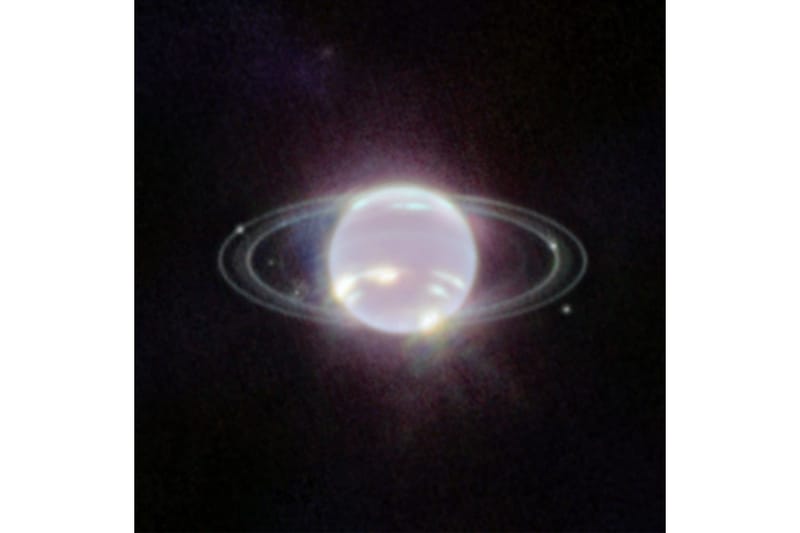 Nasa, Esa, Csa, Stsci
NASA on Thursday shared one of the clearest photos of Neptune's rings to date. The image, taken by the James Webb Space Telescope, utilizes infrared light data to sharply depict each ring, along with seven of the planet's 14 moons.
On Instagram, the space agency explained that Neptune's large moon Triton, situated in the upper left corner of the image, appears bright as it is covered in frozen, condensed nitrogen and reflects 70% of the sunlight that hits it. Elsewhere, the image captured a small white spiral galaxy in its bottom left corner. Take a look at the stunning visual above.
Android Devices Received Their Own Version of Dynamic Island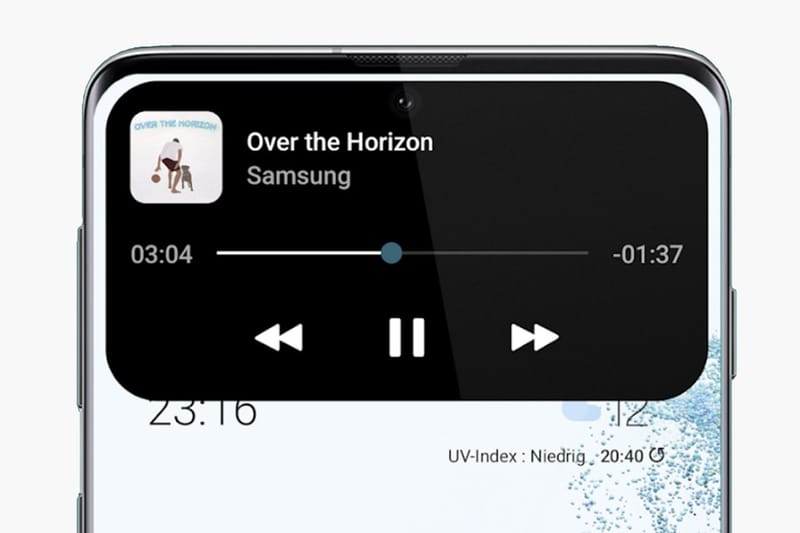 Jawomo
Jawomo, an Android developer specializing in added functionality, created a new application that essentially replicates Apple's new Dynamic Island on Android devices. Dubbed "Dynamicspot," the app is currently available to download in beta and lets users view notifications and streamlines the retrieval of important information, in a similar fashion to Apple's popular new feature. Notably, the app also allows for customization in terms of interaction settings.
The app, which has already been downloaded more than 100,000 times, is now available on the Google Play Store.
Source: Read Full Article