Our Favorite Parts of "Pride and Prejudice" Made It Into "Fire Island"
Watch out! This post contains spoilers.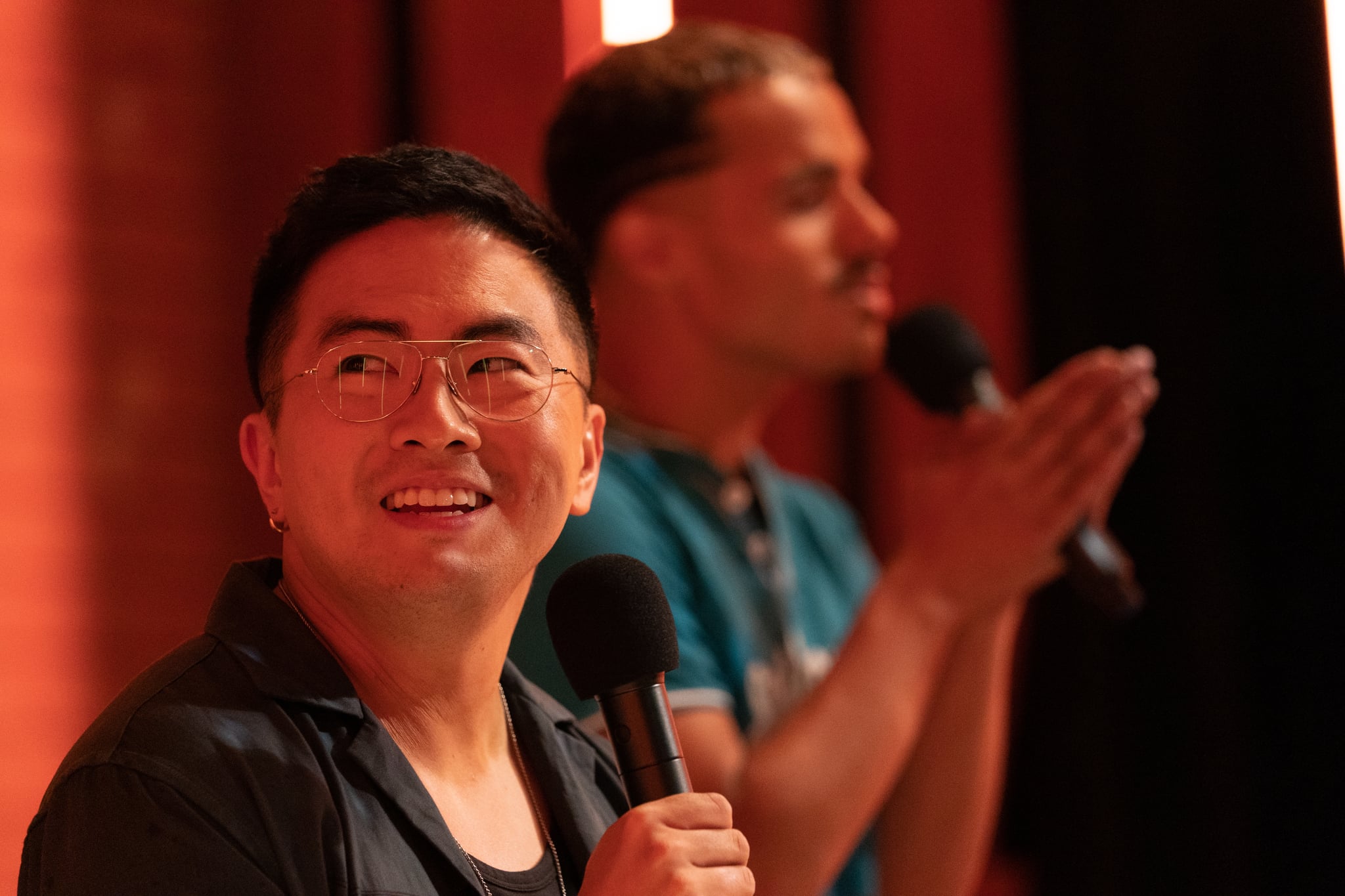 "Fire Island," the new Hulu rom-com starring and written by Joel Kim Booster, takes the story of Jane Austen's "Pride and Prejudice" and maps it onto a group of friends spending a week of vacation on Fire Island, New York's exclusive gay destination. Booster said he was inspired to write the movie when he read the book during a vacation and realized Austen's social dynamics mapped neatly onto the often confusing, overwhelming, and hilarious social scene he found himself in on Fire Island.
Booster plays Noah, our Elizabeth Bennet stand-in. Bowen Yang's Howie is Jane, Matt Roger's bubbly Luke is Lydia, Tomás Matos's Keegan is Kitty, and Torian Miller's bookworm Max is Mary. Margaret Cho's Erin is both Mr. and Mrs. Bennet. Conrad Ricamora's Will is our sullen, slightly anti-social Darcy and James Scully as Charlie, the sweet but not so smart doctor, is Bingley. The villainous Wickham turns into Zen Phillips's Dex, and Nick Adams's Cooper represents Bingley's rude sister, Caroline. The plot of "Fire Island" actually follows Austen's story pretty closely.
Source: Read Full Article