Take a Look Around The New Studio of Andrés Reisinger
Andrés Reisinger has opened up the doors to his new Barcelona studio, which has been designed by architect Isern Serra. Throughout the space, the aesthetic of Reisinger's work has been a foundational inspiration, with Serra creating "seemingly surreal" details amidst the light and bright studio.
Reisinger, who founded his eponymous studio back in 2018, has decided to make the Poblenou area of the city his home. Located in the eastern area of Barcelona, it is filled with industrial buildings, and as such, has become home to the city's creative community – providing big studio spaces for a number of different practices. Given that Reisinger's studio is inside an old warehouse, its concrete shell is exposed. For Serra, leaving this intact was a given – describing the material as having a "raw elegance". Around the existing structure, the architect has brought in several other materials in order to add an air of elegance. Stainless steel, for example, has been used to craft a staircase, and again across the kitchen counters and splashback.
1 of 5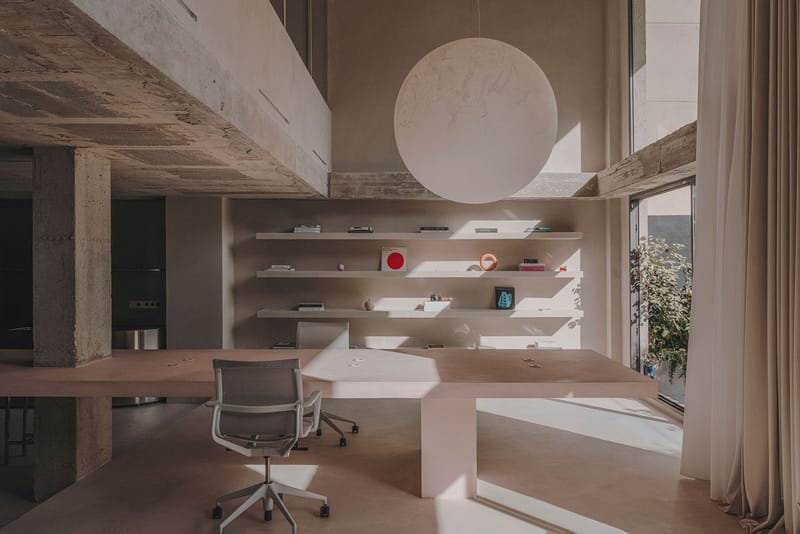 Andrés Reisinger2 of 5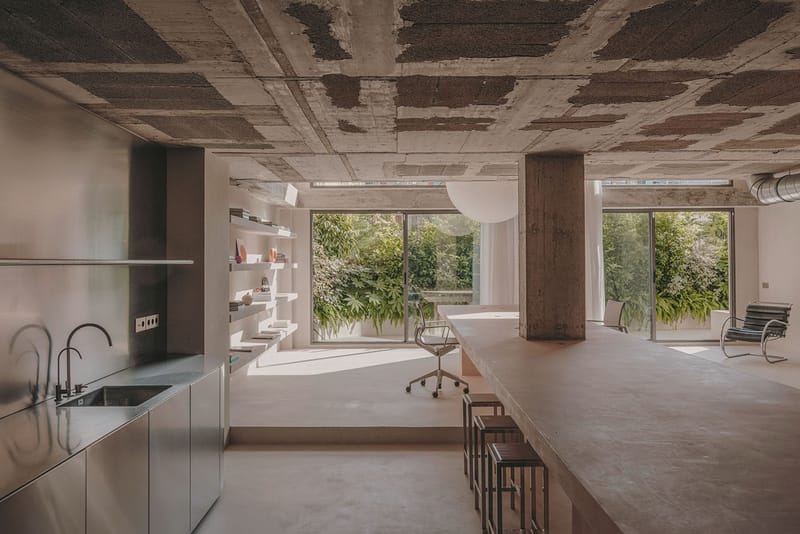 Andrés Reisinger3 of 5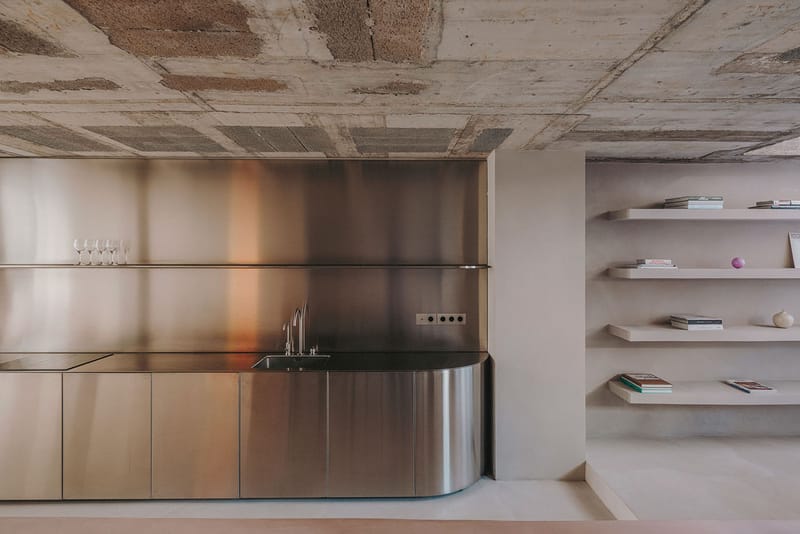 Andrés Reisinger4 of 5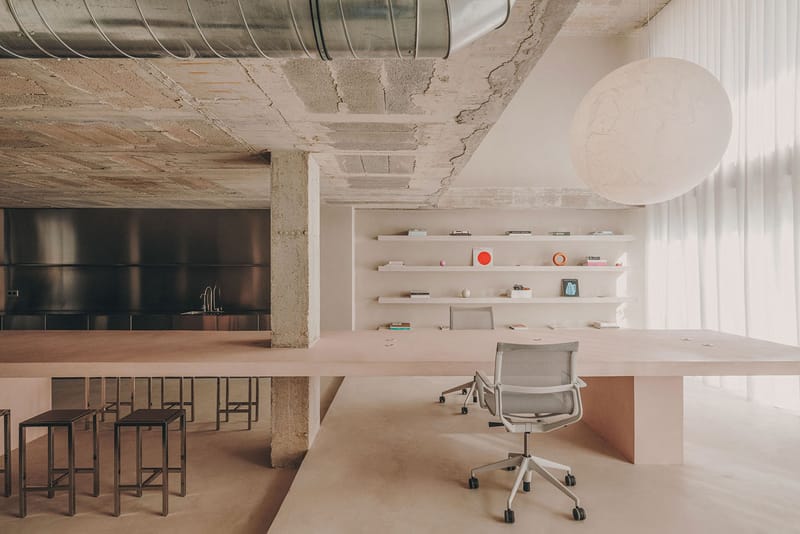 Andrés Reisinger5 of 5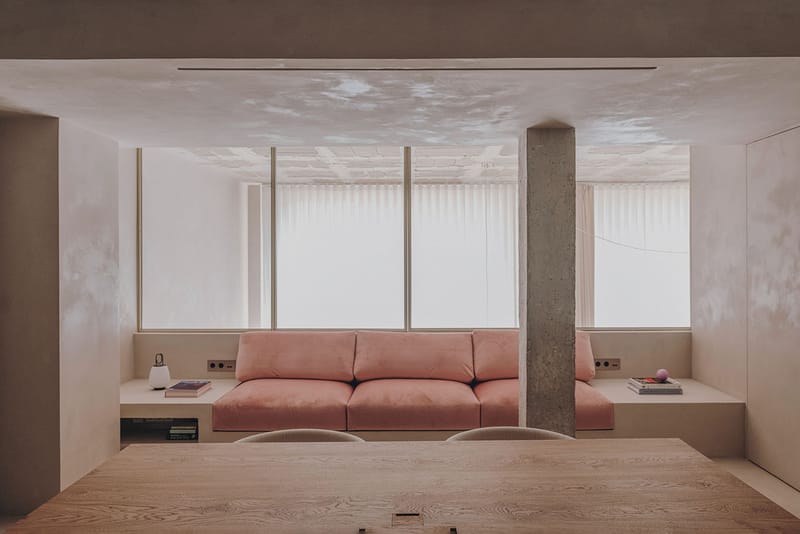 Andrés Reisinger
Warm woods are introduced through furniture, while the signature pink tones used by Reisinger in his work are peppered throughout – from a rose-hued concrete table to plush seating. A real-life version of his viral "Hortensia" chair also makes an appearance. "The studio needs to be a space where I can coexist with the pieces I create," Reisinger says. "As the nature of my work is predominantly expressive of an uplifting spirit, I didn't want the studio environment to compete with that, but rather complement it. I envisioned it to be like a canvas, with a kind of identity that I could play with."
Different areas and zones provide spaces for the team to relax and work in. Some are shared spaces, including work desks, a chill-out area, and the kitchen, while others are designated for Reisinger. Beyond zones for the team itself, there is an exhibition space, which will be open to the public.
Take a look around the studio above, and for more design news, check out this new chair designed by JOY Objects for Très Bien.
Source: Read Full Article