The Best And Most Shocking Scenes From TV And Movies This Decade
Arts & Entertainment
We asked the BuzzFeed News team what scenes and moments they're unable to forget after this decade of TV and movies.
ByDavid Mack and Emerson Malone and Jess Goodwin and Clarissa-Jan Lim and Mary Ann Georgantopoulos and Katherine Miller and Matt Berman and Kayla Smalls and Tomi Obaro and Julia Moser and Hannah Ryan and Michael Blackmon and Sarah Mimms and Claudia Koerner and Drusilla Moorhouse and Lam Thuy Vo and Elizabeth Pears and Krystie Lee Yandoli and Stephanie M. Lee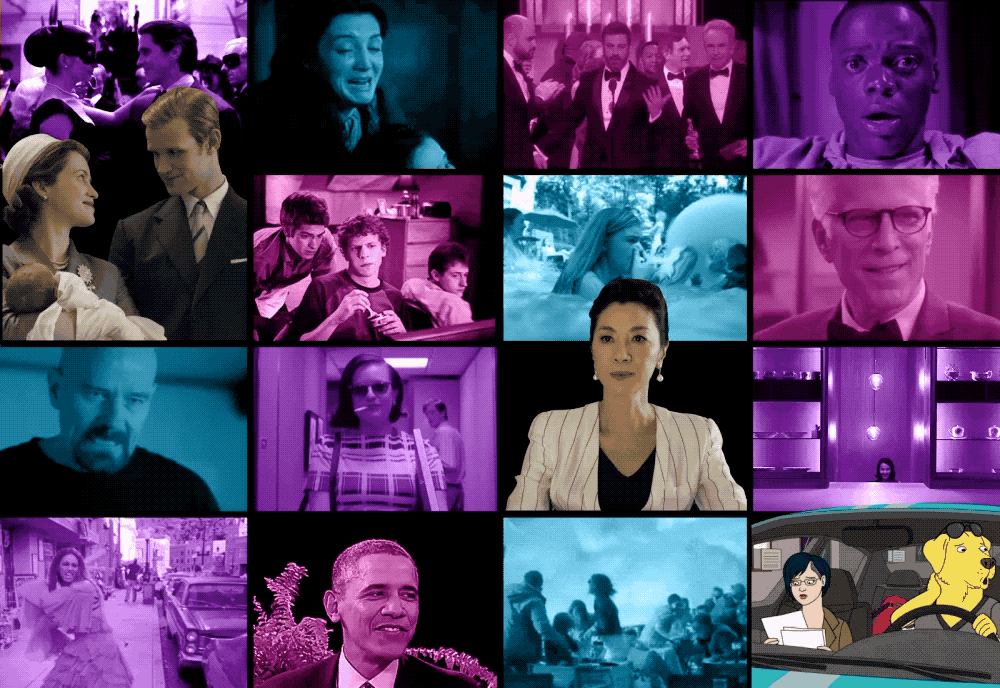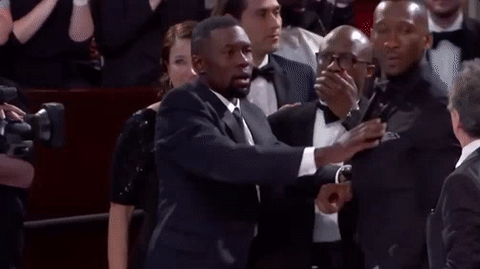 2017 Academy Awards: The Best Picture mishap (2017)
One of the most memorably confusing and shocking pieces of television this decade was an unscripted moment of chaos about movies: the Best Picture clusterfuck at the 2017 Oscars.
After enduring a lengthy ceremony, viewers at home watched the musical La La Land get announced as the winner of the top Academy Award over Moonlight, the coming-of-age story about a young gay black man. As a producer of La La Land gave his thank-you speech, his tone suddenly changed and he finished with "We lost, by the way." Another producer then came to the microphone to say this was not some weird joke, and that Moonlight had in fact won. Presenter Warren Beatty tried to explain to the confused crowd of stars that he had been given the wrong envelope. The astonished and bewildered team behind Moonlight slowly took to the stage, their jaws on the floor. "I think you guys should keep it anyway," host Jimmy Kimmel joked to the producers of La La Land.
But there was nothing funny for those who understood the significance of this win for the black and black queer community. The majority white cast and crew of La La Land were forced to physically move offstage to clear the way for the majority black and brown cast and crew of Moonlight — a shocking and rare creation of space for people of color which is something that is not often seen.
—K.S.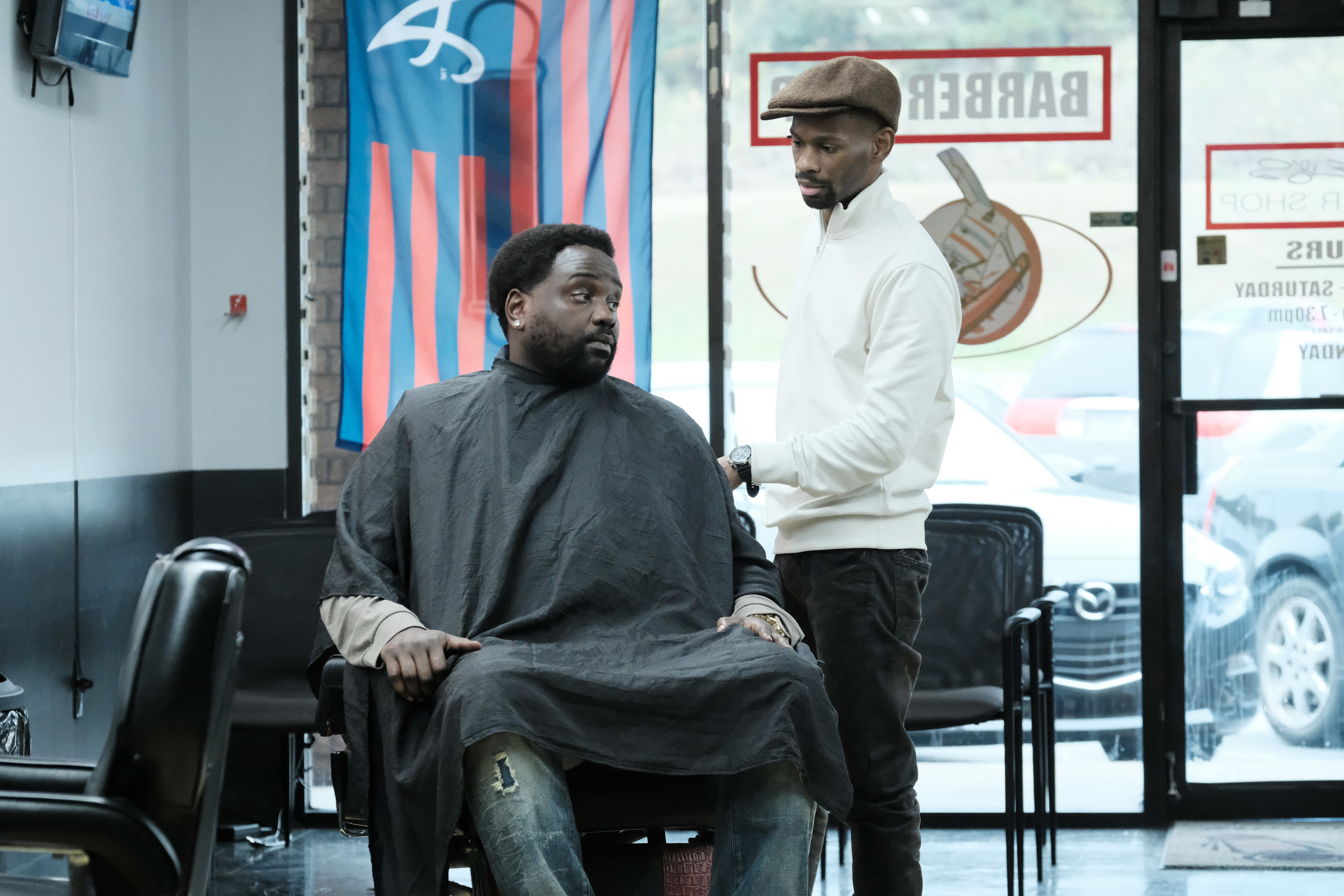 Atlanta, "Barbershop" (2018): The ending
Atlanta continues to raise the bar in terms of what a black-led TV show can be. Amid all its golden episodes, "Barbershop" is a standout. Donald Glover, who directed it, is a genius. Writer Stefani Robinson is a goddamn poet. And Bryan Tyree Henry is one of the finest actors of his generation. Together, they gently and lovingly summed up the sacred rituals and intense relationships black people have not only with our hair, but with those we trust and invite to care for it.
In "Barbershop", up-and-coming rapper Paper Boi (Henry) goes into the salon for a haircut from his regular barber, a shady fellow called Bibby (Robert Powell), the morning before a major photoshoot. He leaves — after dark — having been taken on a series of hijinx all over the city, including a hilarious scene in which Bibby cuts his son's hair while Paper Boi is forced to watch, culminating in a hit-and-run incident that could have ended Paper Boi's fledgling career. While viewers howl at Bibby's shameless front, a simmering but ridiculously stoic Paper Boi finally gets his fresh trim. We learn that Bibby, for all his flaws, gives one hell of a shape-up.
The kicker comes when Paper Boi returns to the barbershop and instead of stopping at Bibby's station coldly blanks him and walks to another man's chair — the barbershop equivalent of crossing the picket line. Paper Boi has finally had enough of Bibby abusing his kind nature and has moved on. Bibby is crushed. But when the horror slowly spreads across Paper Boi's face as he asks for "the usual" and realizes his new barber doesn't yet know what that is, you feel the depth of his loss. Stealing a quick, sad glance at Bibby via the mirror, Paper Boi silently grieves.
— Elizabeth Pears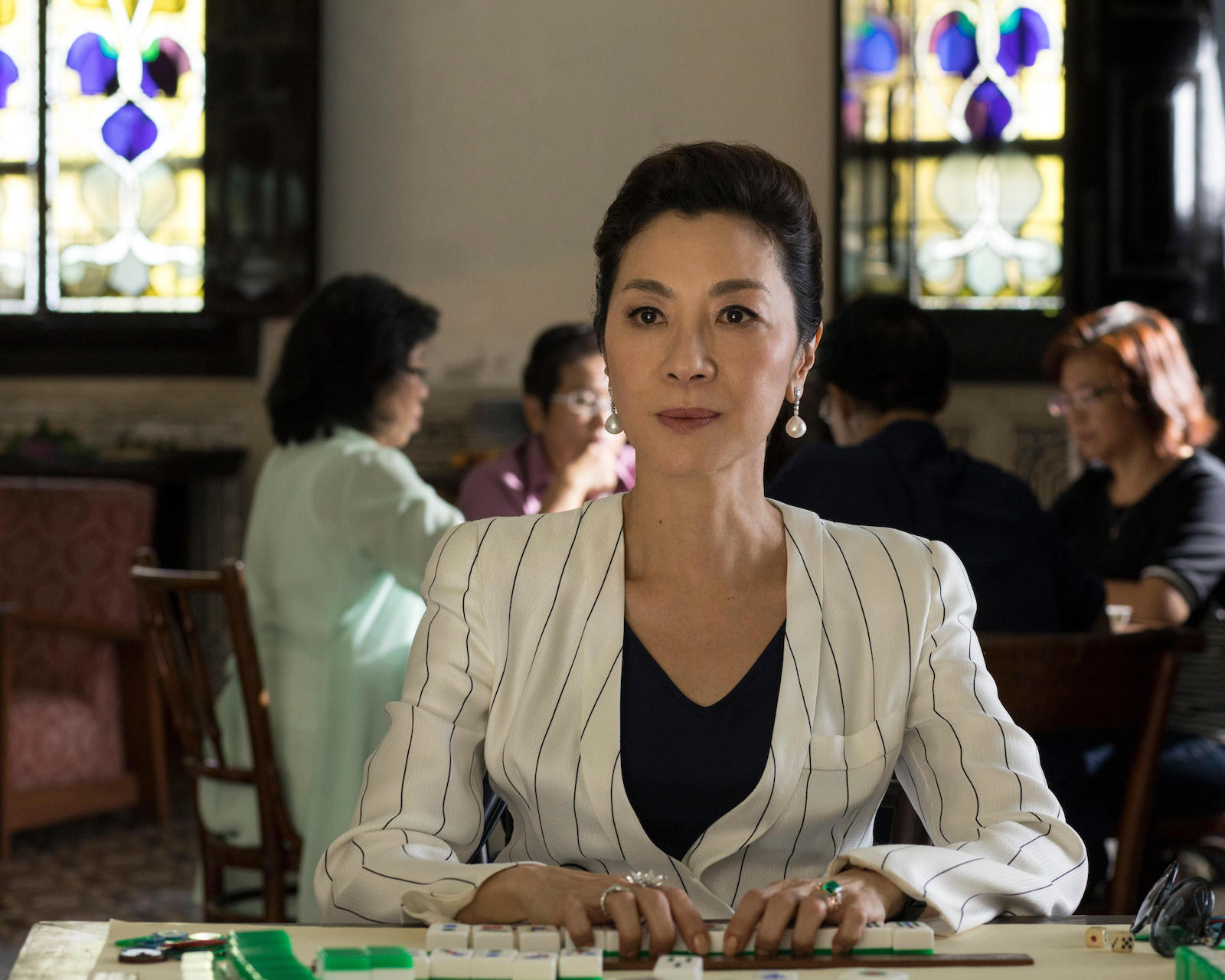 Crazy Rich Asians (2018): The mahjong scene
A young ingenue facing a stonehearted, disapproving mother-in-law — it's a trope that's been explored in so many romantic comedies. But the makers of Crazy Rich Asians took this age-old standoff and somehow transformed it into a "profound," "meaningful and rare" experience, especially for Asian American viewers.
Here's how the scene goes: Rachel Chu (Constance Wu) meets her boyfriend's mother, Eleanor Young (Michelle Yeoh), for a game of mahjong, shortly after he proposed to her and told her he'd be willing to choose her over his family. To the soundtrack of rattling mahjong tiles, Rachel reveals that she has turned down Nick's proposal because she'd never want him to lose his family. She does so while handing Eleanor the tile she needed to win the game, losing on purpose.
"I just wanted you to know that one day when he marries another lucky girl who is enough for you and you play with your grandkids … that it was because of me, a poor, raised-by-a-single-mother, low-class immigrant nobody," Rachel says to Eleanor. Oof. What a power move.
What made Crazy Rich Asians so special was that it was the first movie in what felt like forever that afforded Asians a love story outside of the white gaze — there weren't any geishas that needed white men to rescue them, no Asian exchange students to creep on desirable teenage girls. In many ways, this film was heralded because it was made for Asian audiences. The mahjong scene represents the culmination of this idea: Not only was Rachel's "I'm not Asian enough" conundrum an issue that many generations of immigrants grapple with, but there were also intricacies to the choreography of the moves that only insiders to the game and the culture surrounding it could understand.
We "never thought we'd have to explain it," director Jon M. Chu told Vox. And there's a beauty in knowing something was made just for you.
—L.V.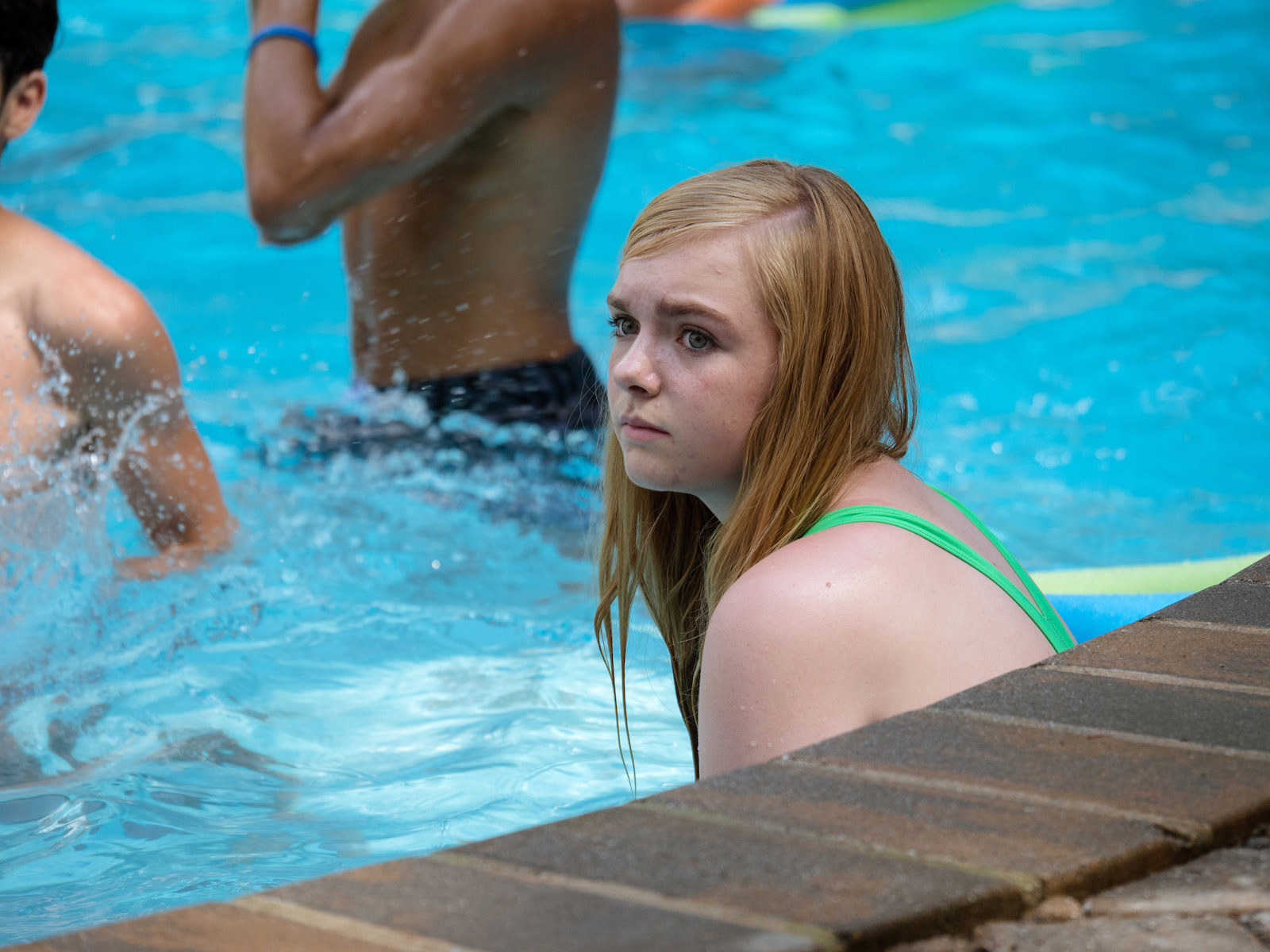 Eighth Grade (2018): The pool party
Kayla Day (Elsie Fisher) is the last person who wants to be at this pool party. She has a panic attack changing into a neon green one-piece in the bathroom, and then she stares at the weirdo kids in the pool from inside, spraying each other with water guns, chugging Gatorade, and spitting pool water between their teeth. She steps into the pool slowly, dunks her head in, and meets a boy named Gabe (Jake Ryan). He shows off his handstands and they have a breath-holding contest.
Later she leans in awkwardly for a group photo for which she looks miserably out of place. While opening birthday gifts, the popular girl Kennedy (Catherine Oliviere) unwraps Kayla's — a "really fun" card game, Kayla insists — and side-eyes her friends, who stifle laughter.
Back inside, Kayla makes up a series of lies to get her dad to come pick her up: "I'm the last one here," she says. "Just text me when you're here and don't come inside."
Kayla's crushing social anxiety, her lack of friends, and the hard company of middle schoolers are all abundantly clear here. Fitting in is everything, and her social worth depends on it. The pool party is bookended with Kayla narrating two vlogs: one about "putting yourself out there" and the other about being confident. On one hand, her advice is cliché — but, like any cliché, a novel revelation is tucked inside. Her trepidation isn't arbitrary; most social situations are frantic and miserable in middle school. It's only over years of putting yourself out there and faking confidence that you begin to remotely enjoy the idea of going to a stranger's house to socialize. But Kayla doesn't realize that life will be full of pool parties. Life is the pool party, and there's no one there to help you acclimate — you have to go on your own and wade in.
—E.M.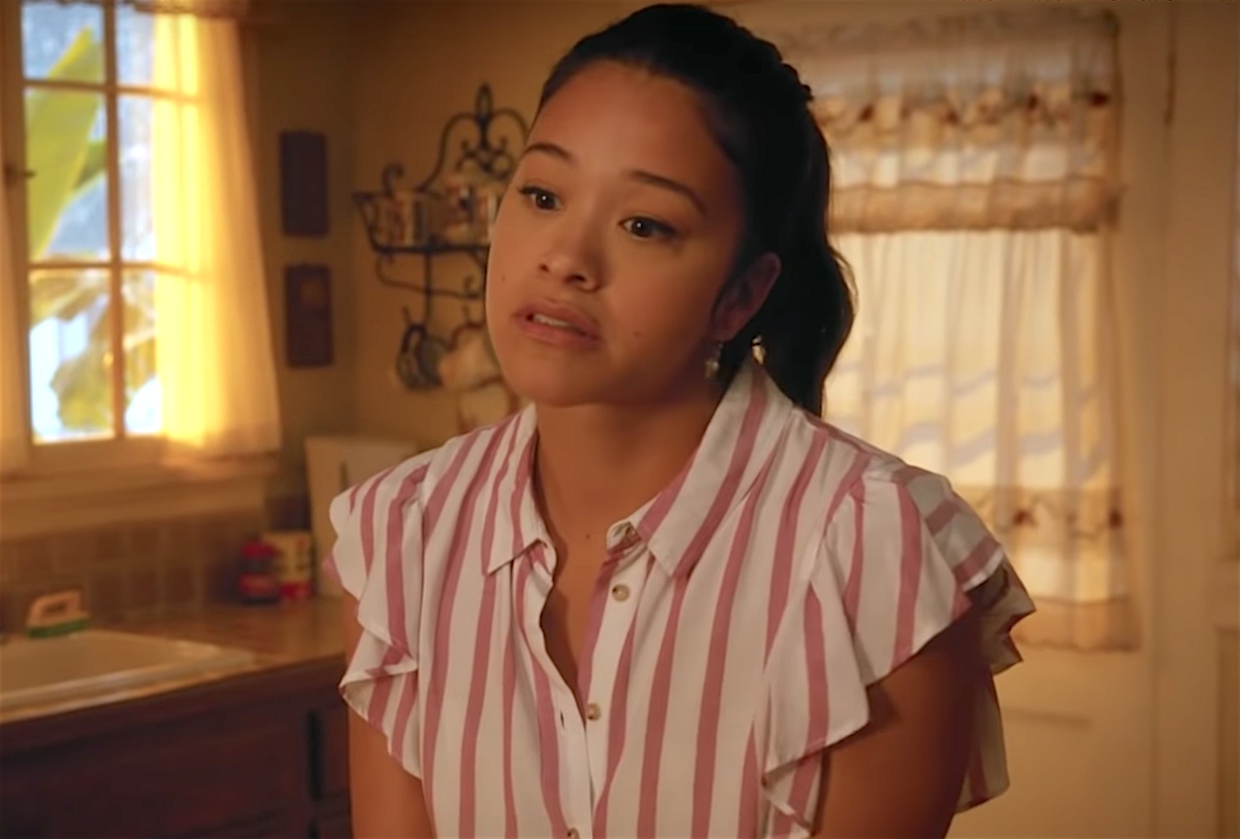 Jane the Virgin, "Chapter Eighty-Two" (2019): Jane's monologue
In the first episode of Jane the Virgin's final season, Jane (Gina Rodriguez) has to reconcile with the fact that her husband, and the one-time love of her life, Michael (Brett Dier) isn't actually dead like she thought. In classic telenovela fashion, Jane learns that Michael is alive and has amnesia, so he doesn't remember anything about the life they shared together. Of course, this all happens when Jane is finally feeling settled and ready to take the next step with Rafael (Justin Baldoni), her new love and the father of her son.
Understandably, this is all a bit confusing and emotionally chaotic for Jane. So she tries to process the soap opera madness in one of the most powerful moments of the whole five-season series, and one which was immediately heralded by fans and critics.
Rodriguez delivers a powerful seven-minute monologue that expresses Jane's wide range of emotions, from confused to upset, angry to calm. No one else in the scene says a word except for Jane. She moves about her abuela's kitchen, pacing around the table, making a pot of tea, and at one point even laying down on the counter. The entire sequence was filmed continuously without breaks and follows Jane as she manages to work through her conflicting feelings about Michael, Rafael, and her own life.
In a decade that often felt confusing, melodramatic, and messy, Jane's heroic effort to sort things out felt positively aspirational.
— Krystie Lee Yandoli
Fleabag, Season 2, Episode 6 (2019): The final scene
There's almost nothing that Fleabag (Phoebe Waller-Bridge), a deceptively put-together thirtysomething in London, won't say. Charming, caustic, and profane, she regularly breaks the fourth wall to tell us what's really on her mind. She's constantly thinking about her next one-night stand, the subjects of which alternately amuse and repulse her; she's grieving the deaths of her mother and her best friend; she doesn't know if she's a good feminist; and she can't decide whom she hates more: her fauxhemian godmother or her sister's bearded jerk of a husband. But as endearing as these asides to us are, they're often an excuse for Fleabag to avoid speaking honestly — to the people in her life and to herself.
Fortunately, that changes. Fresh off a devastating secret revealed in the first season, the second act follows an arc that's more optimistic and even more electrifying: Our antihero tries to become a better person. Crucial to Fleabag's growth is a handsome priest (Andrew Scott) who's also flawed and searching for meaning, who also communicates with an offscreen presence, and who accepts Fleabag for who she is. As they fall for each other, she gradually shares more with him and less with us.
Which is why Fleabag's last words to the priest, at a bus stop in the show's final scene, pack such a gut punch. They've just spent a passionate night together, and he's just officiated her father's wedding with a moving speech about love. "I love you," she tells him, laying bare her soul.
But with tears in his eyes, he admits that he's chosen God instead. "It'll pass," he consoles her. But then: "I love you too."
Showing such vulnerability, and being rejected in turn, would have mortified a younger Fleabag. But this heartbreaking exchange turns out to be the most hopeful moment of all, a note-perfect ending to a perfect show. (And yes, Waller-Bridge is right to end things here.) Opening up hasn't broken Fleabag — just the opposite. She picks herself up and, looking into the camera with a tiny smile, shakes her head, signaling that she doesn't need us anymore. Then she walks off into the night alone, turning to wave goodbye. At last, we know she's going to be okay.
—Stephanie M. Lee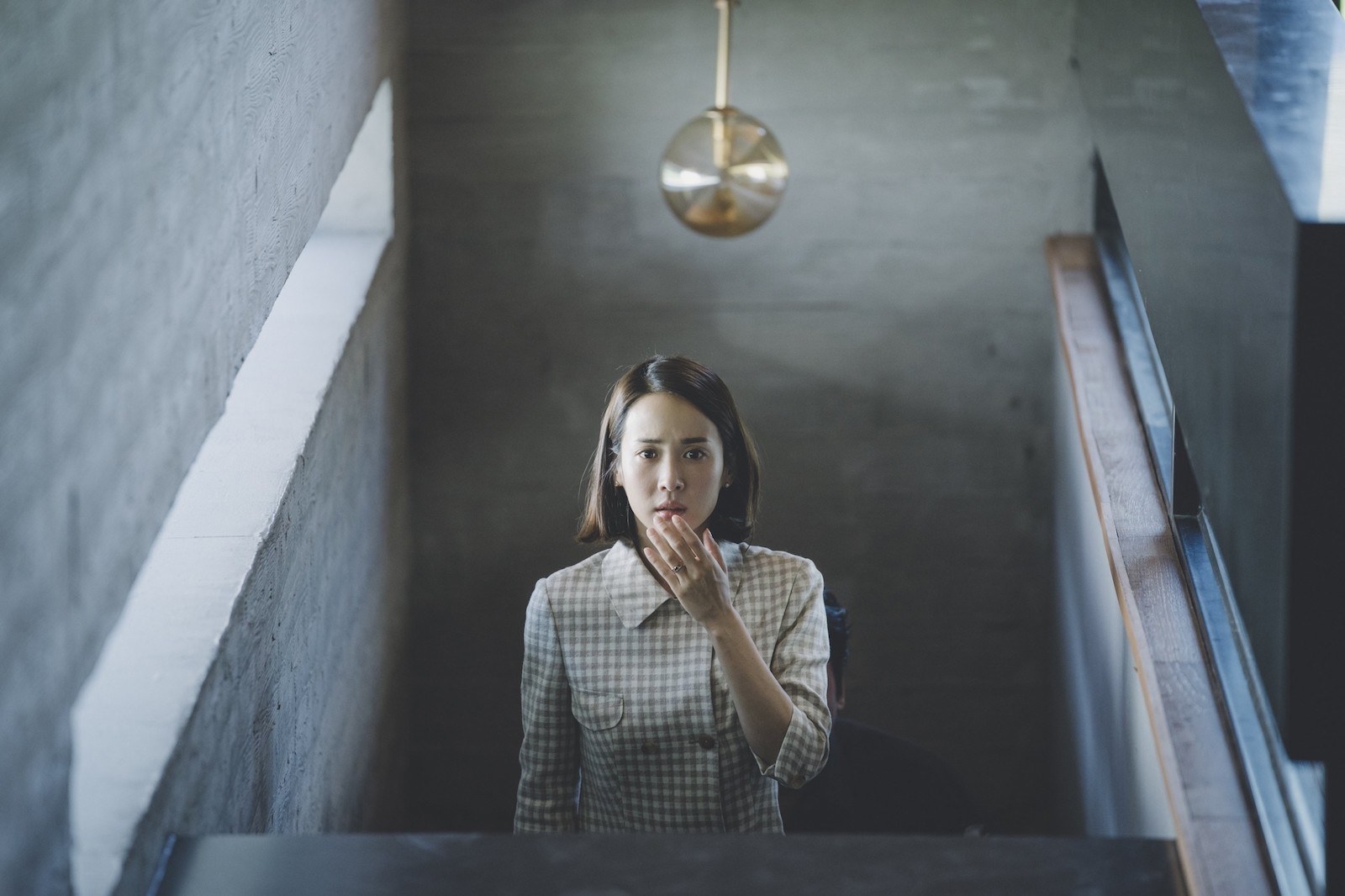 Parasite (2019): The twist
When we meet the Kims, they're clinging to the bottom rung of the social ladder. Literally living below ground in a slum of South Korea, they fold pizza boxes for money but still can't afford Wi-Fi. Then their big break comes: Son Ki-woo (Choi Woo-shik) gets asked to tutor the daughter of the wealthy Park family. One by one, through hilarious and increasingly elaborate means of deception, each Kim infiltrates the Parks' dreamy mansion, not disclosing that they're related, and replaces the staff. On a rainy night with their employers away, the new help kick back and celebrate that this home, this life, is practically theirs.
But just when the Kims think they're on top of the world, an unexpected visitor, the old housekeeper (Lee Jeong-eun), drops by to retrieve something. It's in the basement.
No, not that basement — the other one. A cabinet is pushed aside, a hidden door flung open, and down, down, down we head into a secret bunker, far from where the sun shines. In this gasp-inducing twist, the Kims learn that the housekeeper's husband has been hiding out here from loan sharks for four years. They're hit by the realization that there's a class of people whose status is even lower than theirs, buried so deep they don't exist. Nor are they content to stay there — they'll take down everyone else in order to rise up.
Until this point, Bong Joon-ho's Parasite is a witty satire about the have-nots robbing the haves. It's easy to cheer for the Kims as they squeeze their 1% hosts for all they're worth. But these new underdogs blow up everything we thought we knew, and set the stage for a blood-soaked, era-defining thriller about class warfare and all its moral complexities. It turns out that in this house, there's more than one parasite. Everyone, the Parks included, is trapped in a system where survival requires taking more, always more, from someone else.
—S.M.L.
More on this
The Most Iconic TV And Movie Characters From The 2010s

David Mack

·

Dec. 13, 2019
25 TV Episodes From This Decade We'll Never Forget

Adam B. Vary

·

Dec. 3, 2019
Source: Read Full Article