The Best Exhibits at Goodwood Festival of Speed 2022
Goodwood Festival of Speed is a landmark occasion in every car nut's calendar. It's a time for automotive brands, tech companies, industry experts and enthusiasts to come together and see the latest and greatest from each marque, and this year's event was no exception. In true Goodwood style, it was a weekend of high-octane adrenaline fuelled by burger vans, energy drinks and the intoxicating smell of engines revving or cars blasting up the Goodwood hill climb, and for HYPEBEAST this was bolstered by our ride there, a track pack-equipped "Lantana Purple" McLaren 720S.
On the morning of FOS, HYPEBEAST drove to McLaren's Technology Center for a whirlwind tour of the manufacturer's most iconic cars – displaying everything from three McLaren F1s to a spectacle of Formula 1 cars and modern classics such as the MP4-12C. This geared us up for the drive ahead, which found us in the 720S driving down winding country roads that were littered with show-goers in their finest machines. It's an unforgettable scene and things only got better when we finally arrived at Goodwood. 
"Rev it!" shouted onlookers to anyone in a supercar that day, and naturally, we satisfied the audience with noise and a few flickers of flames. But that's not the McLaren way, as we were soon to find out at its stand inside the festival. 
But before we get into McLaren's presentation, let's dig into the best moments and displays from the weekend. 
Drift Action
1 of 7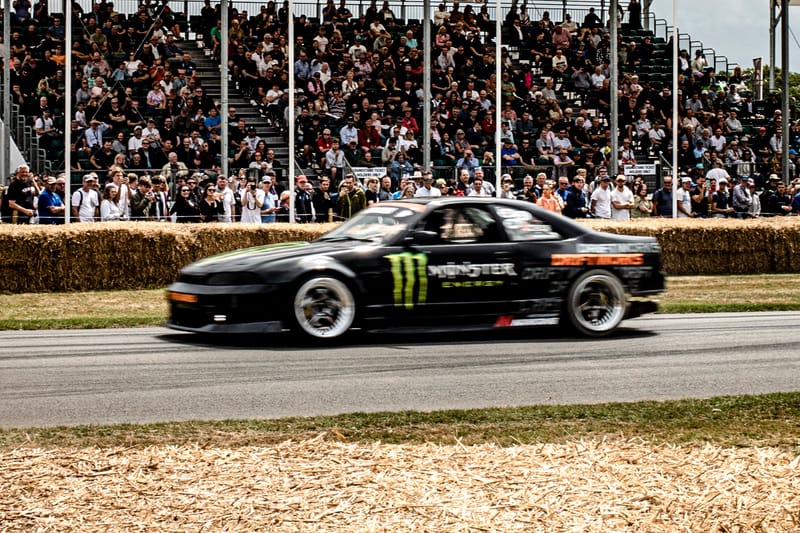 Eric Brain/Hypebeast2 of 7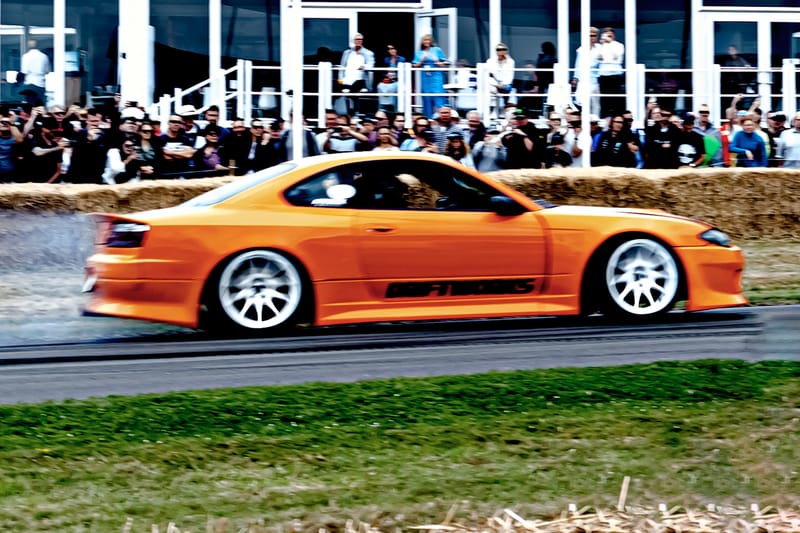 Eric Brain/Hypebeast3 of 7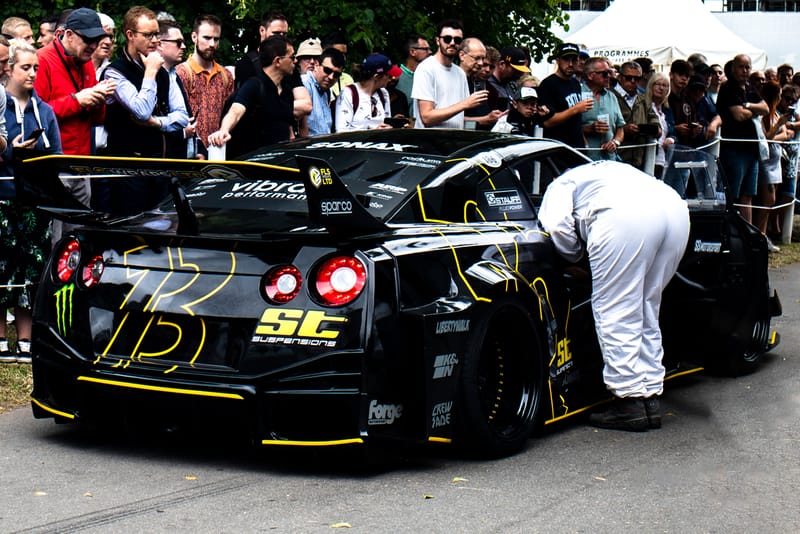 Eric Brain/Hypebeast4 of 7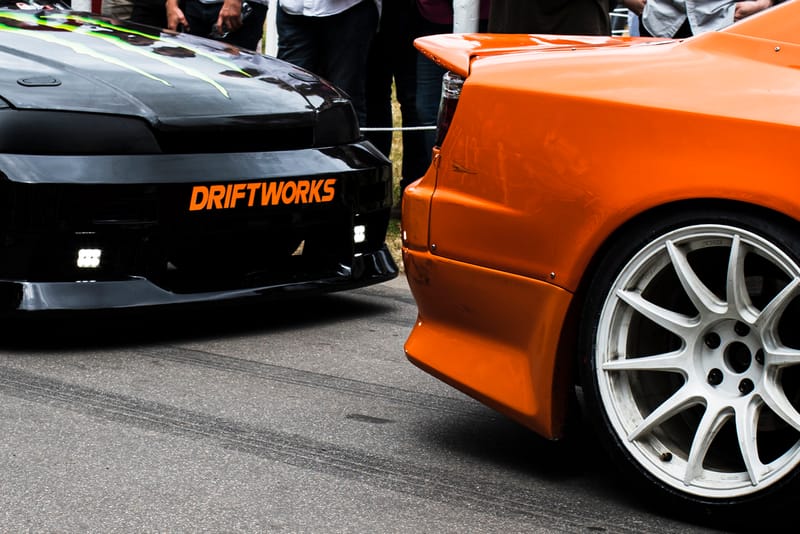 Eric Brain/Hypebeast5 of 7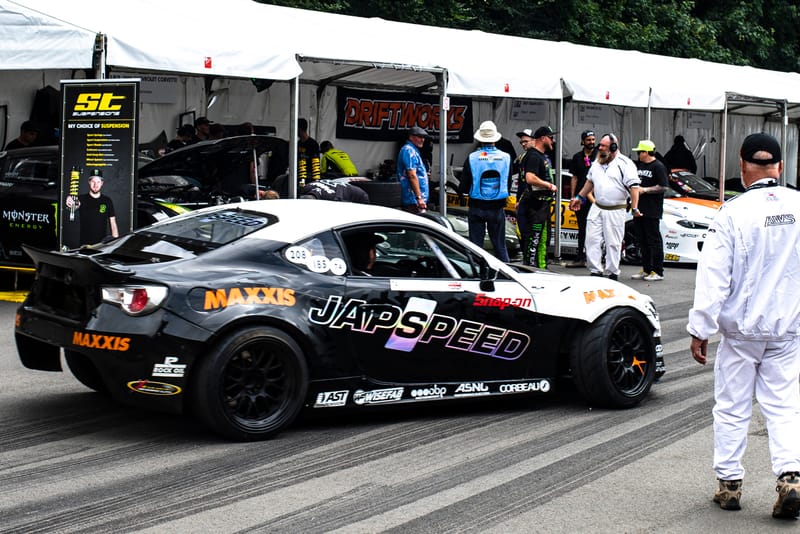 Eric Brain/Hypebeast6 of 7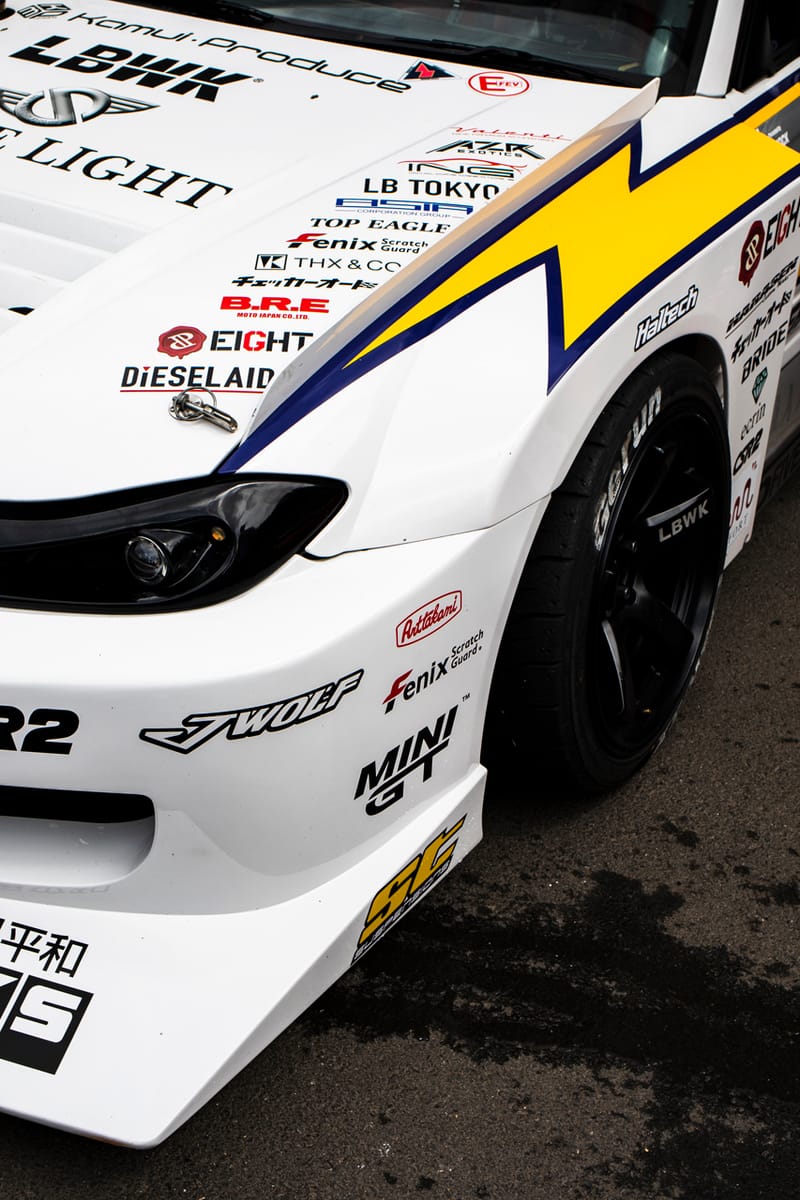 Eric Brain/Hypebeast7 of 7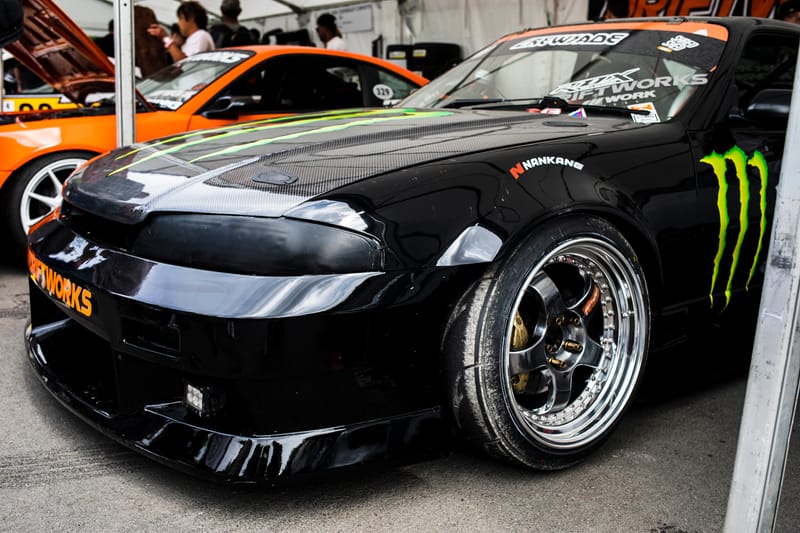 Eric Brain/Hypebeast
Archetypes of the drift scene, including a Nissan GT-R, R33 Skyline and S15, as well as oddities such as a Chevrolet C6 Z06 and a V8 BMW M3 took to the Goodwood hill in sideways style. It was a swift departure from the elegance of Rolls-Royce's gliding along the track, or multi-million dollar hypercars blasting past crowds in the blink of an eye. Instead, these cars put on a tire smoke-filled display with deafening amounts of screeching and revs, but it's this that catches the attention of any millennial automotive enthusiast, à la Fast and Furious and Need for Speed.
BMW M3 Touring
1 of 3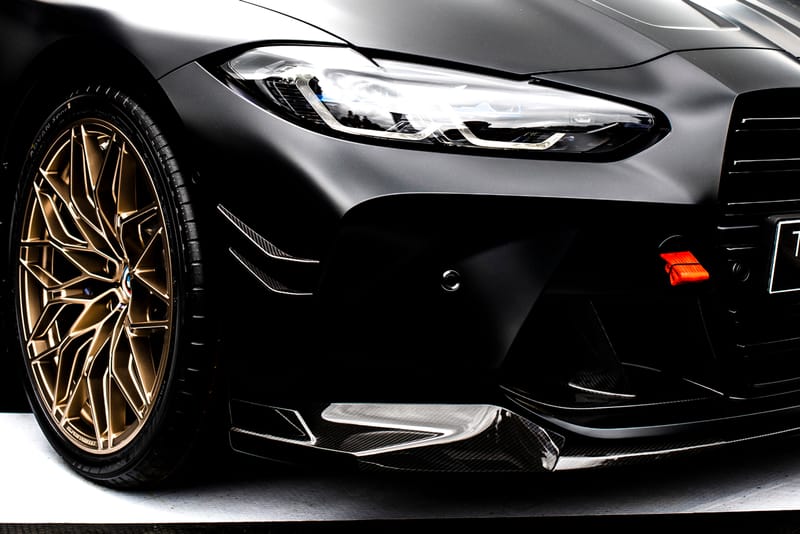 Eric Brain/Hypebeast2 of 3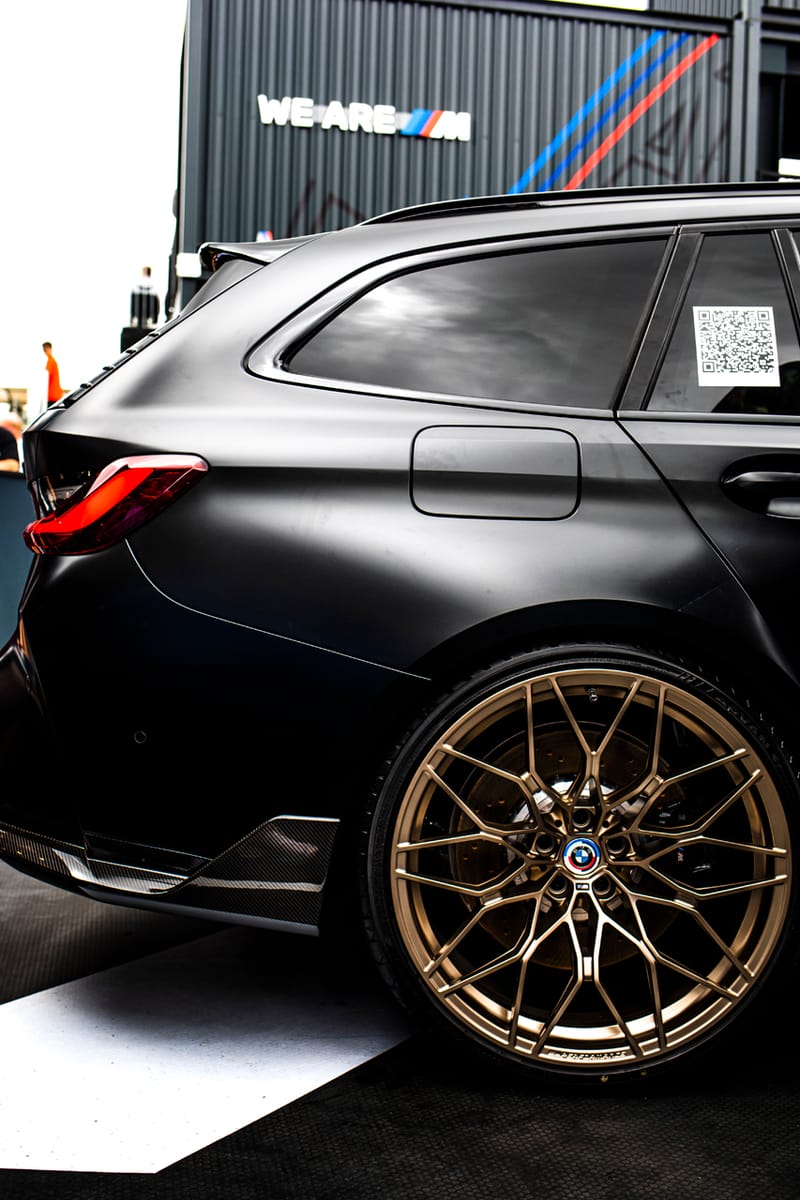 Eric Brain/Hypebeast3 of 3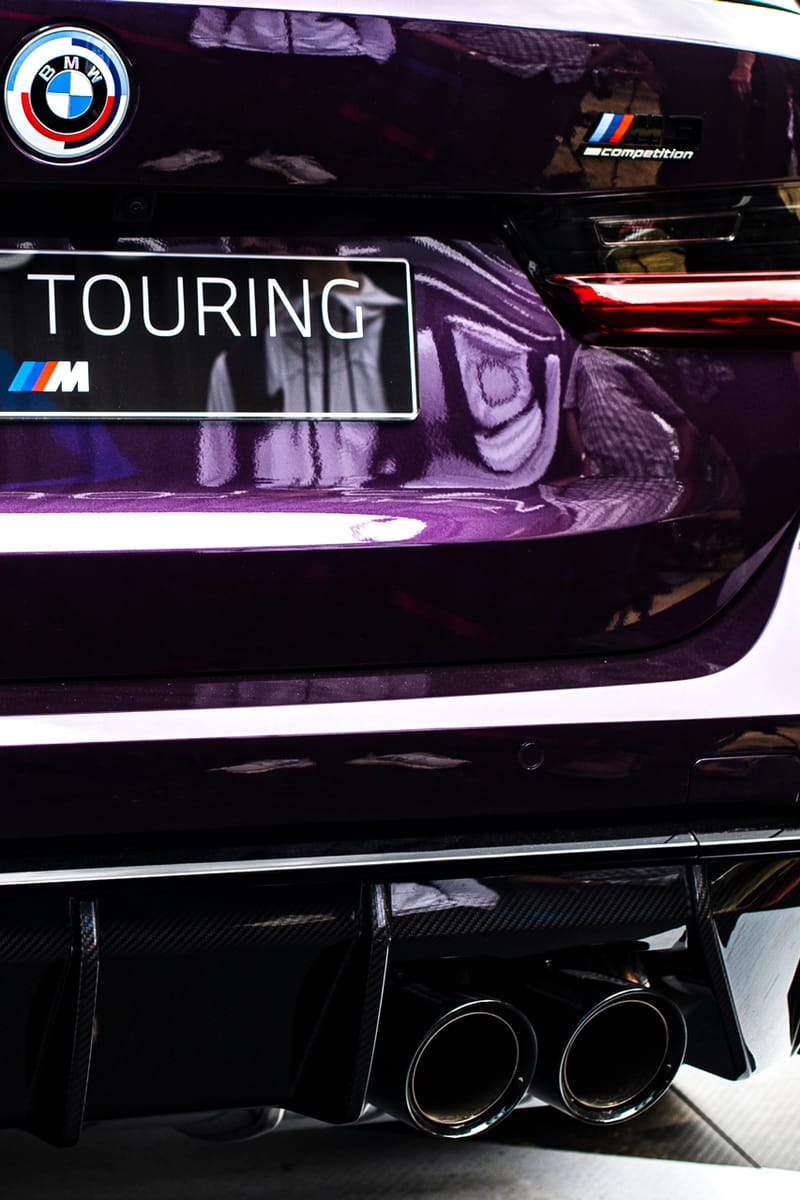 Eric Brain/Hypebeast
While plenty of new cars were on display at FOS, one stole the show: the BMW M3 Touring. This model is the first-ever wagon-shaped M3 in the car's 40-year legacy and it proved to be a fan favorite among BMW heads and car lovers alike. 
The M3 Touring was one of only a few cars that were debuting at FOS as many new cars were already well known in the industry. For this car, Goodwood was its stomping ground where it took to the hill for a theatrical performance complete with a few rogue slides and exploits of speed, while it also offered us a closer look at the finer details of the new car. Notably, new paint options, bronze wheels and winglets on the rear windows make the new BMW M3 Touring the coolest family car there's ever been.
Cartier Style et Luxe
1 of 5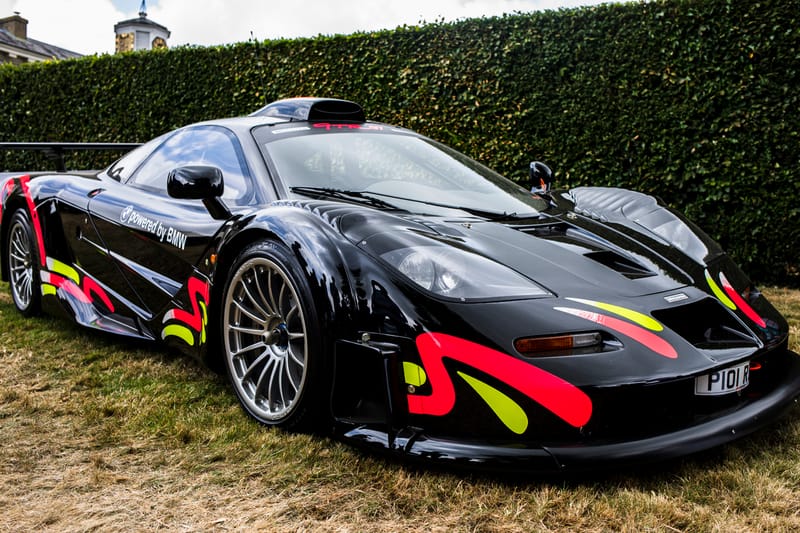 Eric Brain/Hypebeast2 of 5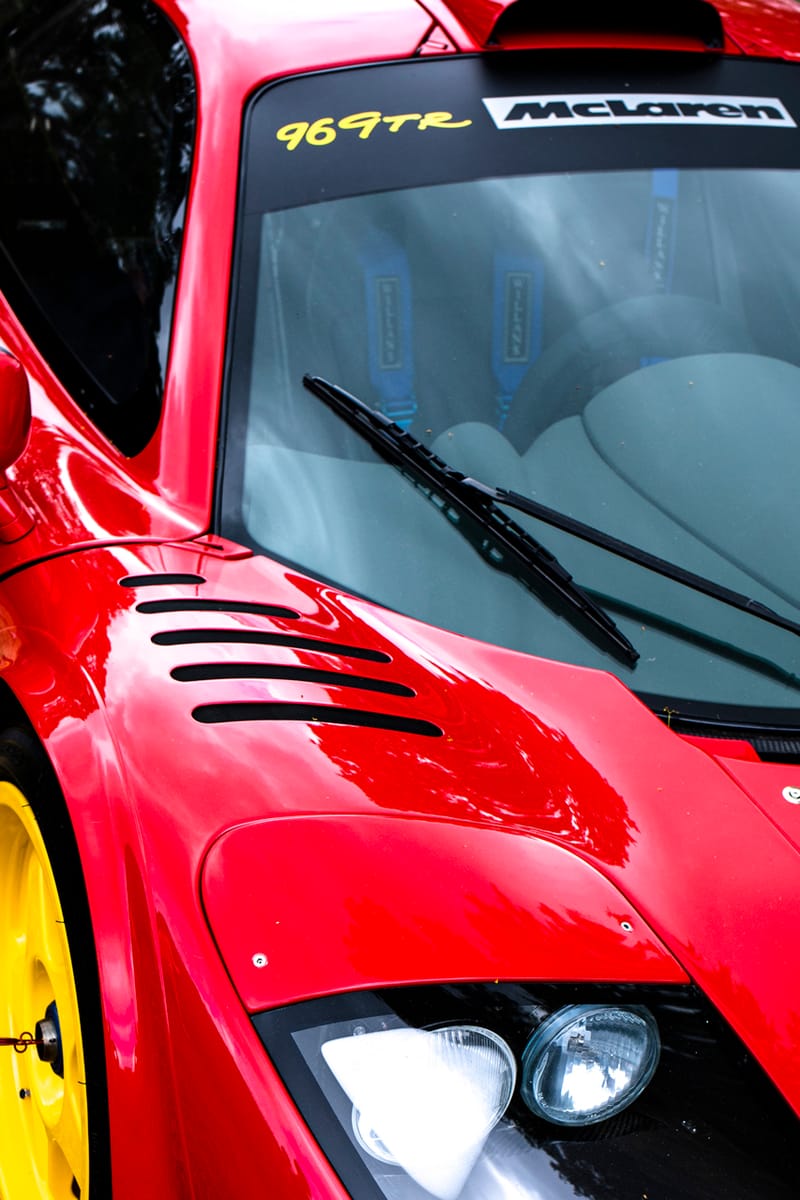 Eric Brain/Hypebeast3 of 5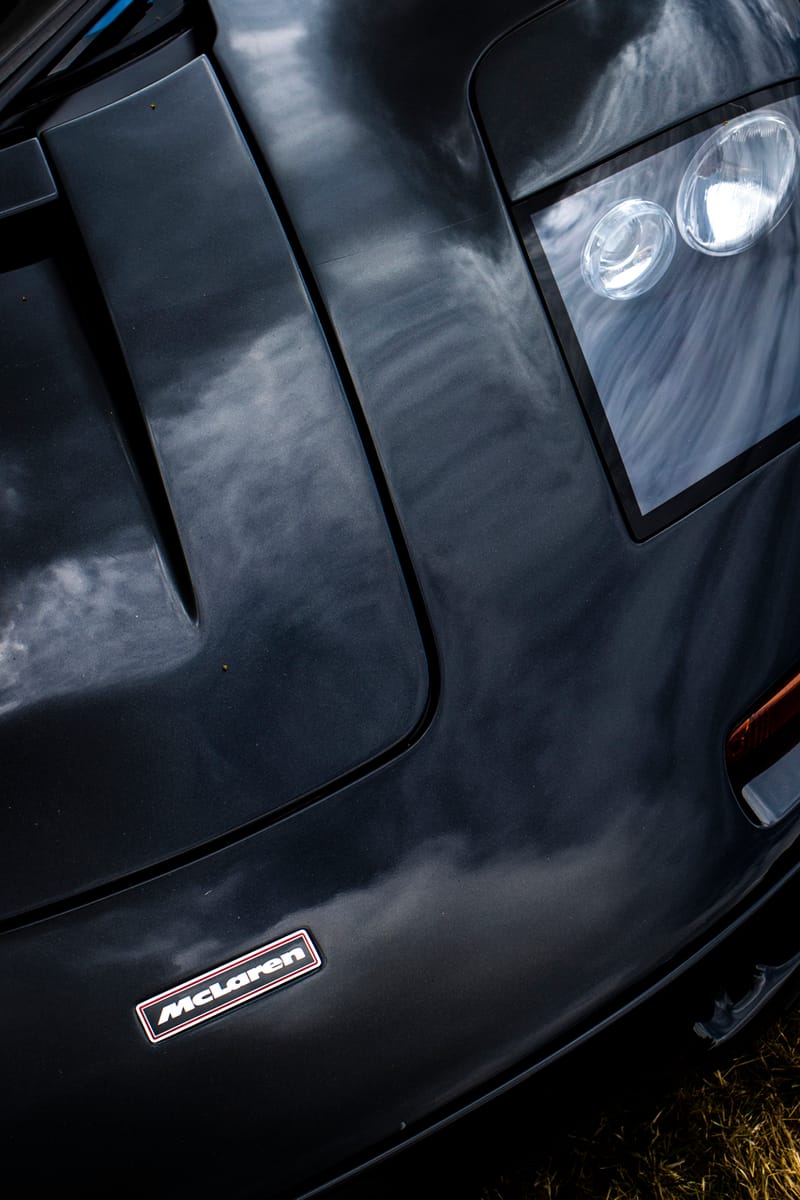 Eric Brain/Hypebeast4 of 5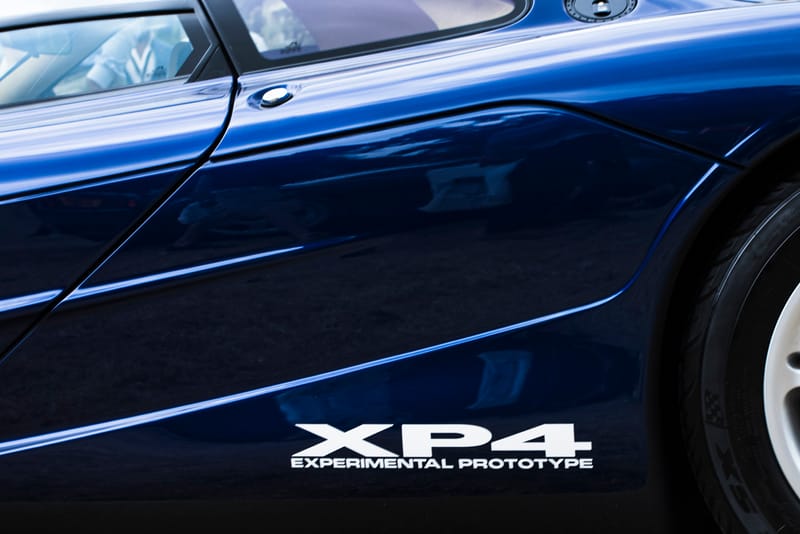 Eric Brain/Hypebeast5 of 5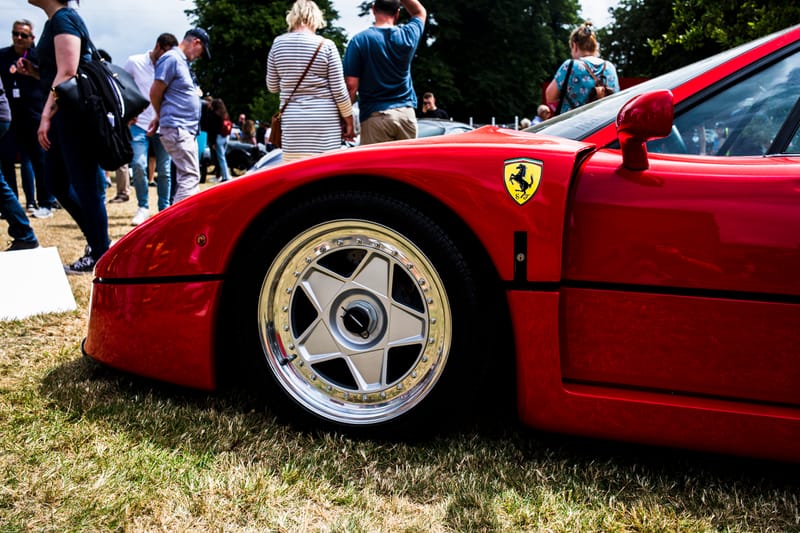 Eric Brain/Hypebeast
Cartier's garden is always a spectacle, and this year's display was nothing short of extraordinary. Not one, but six variants of the McLaren F1 – ranging from prototypes to Rowan Atkinson's twice-crashed car and road-converted GTR specs – came together at the front of the garden, while legendary Ferrari's including the F40, F50 and the Enzo in rare colors continued to set the tone. Elsewhere, cars fit for aristocrats and mafia bosses like the 1932 Bucciali TAV8-32 V12 Flèche d'Or and the Lancia Astura Series IV by Pininfarina dominated the space in their grandeur and opulence, while a diverse line-up of tiny Austin 7s, the Lotus Europa, and multiple Lancias came together to showcase Cartier's love for style, engineering excellence and epochal cars. 
Nardone Automotive's Restored Porsche 928
1 of 3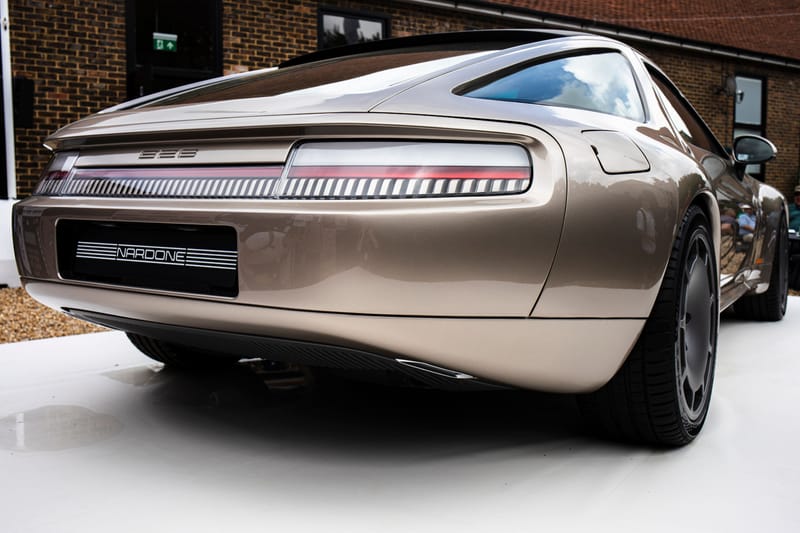 Eric Brain/Hypebeast2 of 3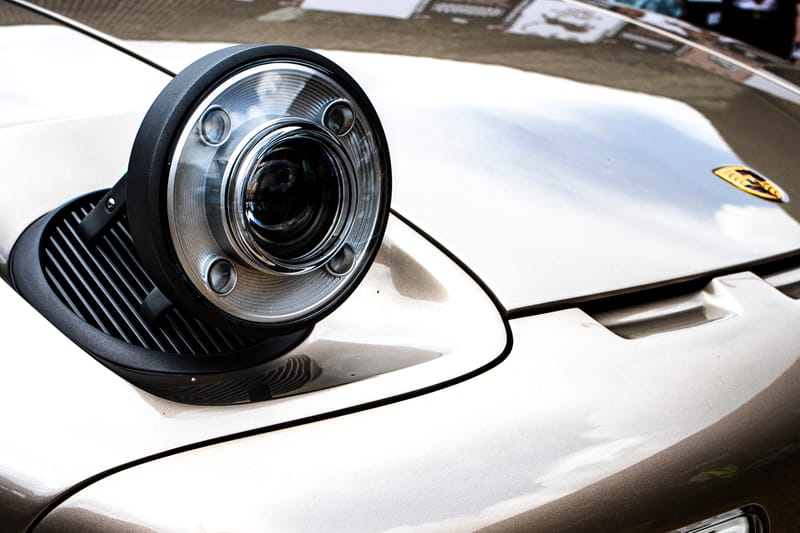 Eric Brain/Hypebeast3 of 3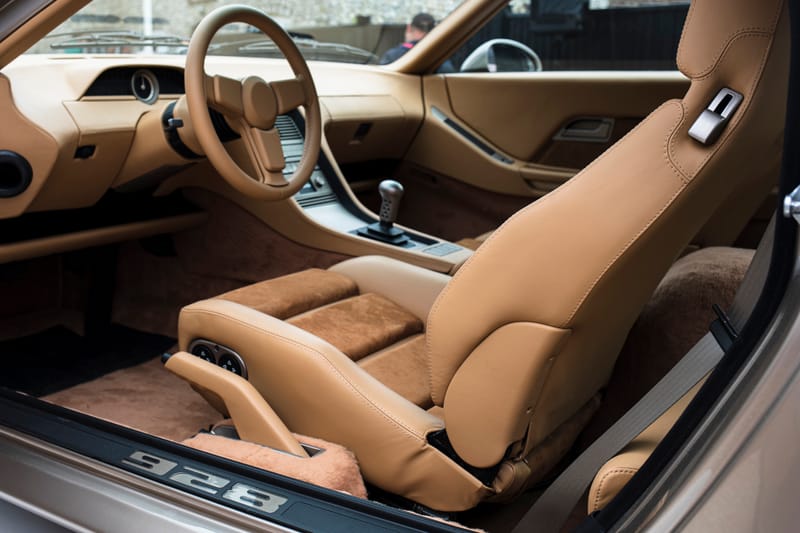 Eric Brain/Hypebeast
Like the BMW M3 Touring, Goodwood served as the stage for Nardone Automotive to debut its restored Porsche 928 in the UK. Only eight "Launch Editions" like the one you see above are being made, and each will cost from $500,000 USD. What makes this so special is that the French tuner has perfected one of the most underrated and unloved Porsche models around. It's not a 911, nor a 356 – it's a long-bodied grand tourer for the faint-hearted who didn't want one of Porsche's more visceral cars. Now, Nardone Automotive offers the epitome of luxury and '80s design, elevated with a full carbon fiber body, a 400 BHP V8, and a reupholstered interior clad in Foglizzo leather and Alcantara. 
McLaren MSO
1 of 3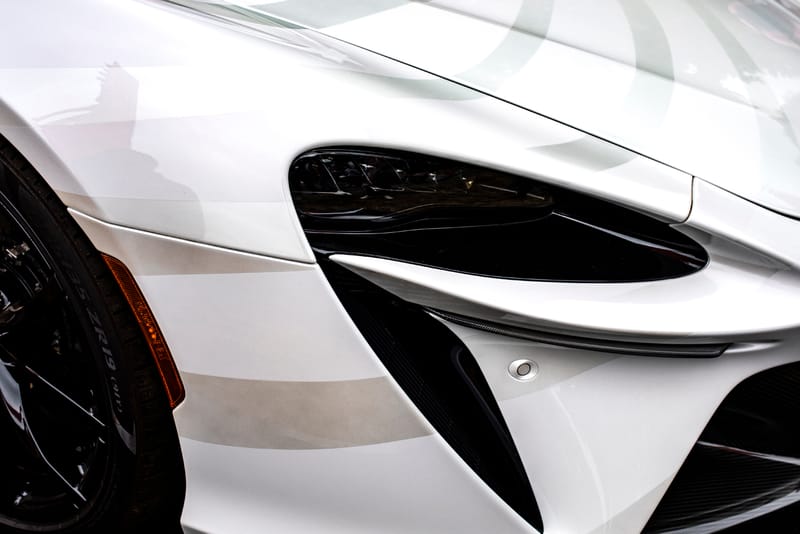 Eric Brain/Hypebeast2 of 3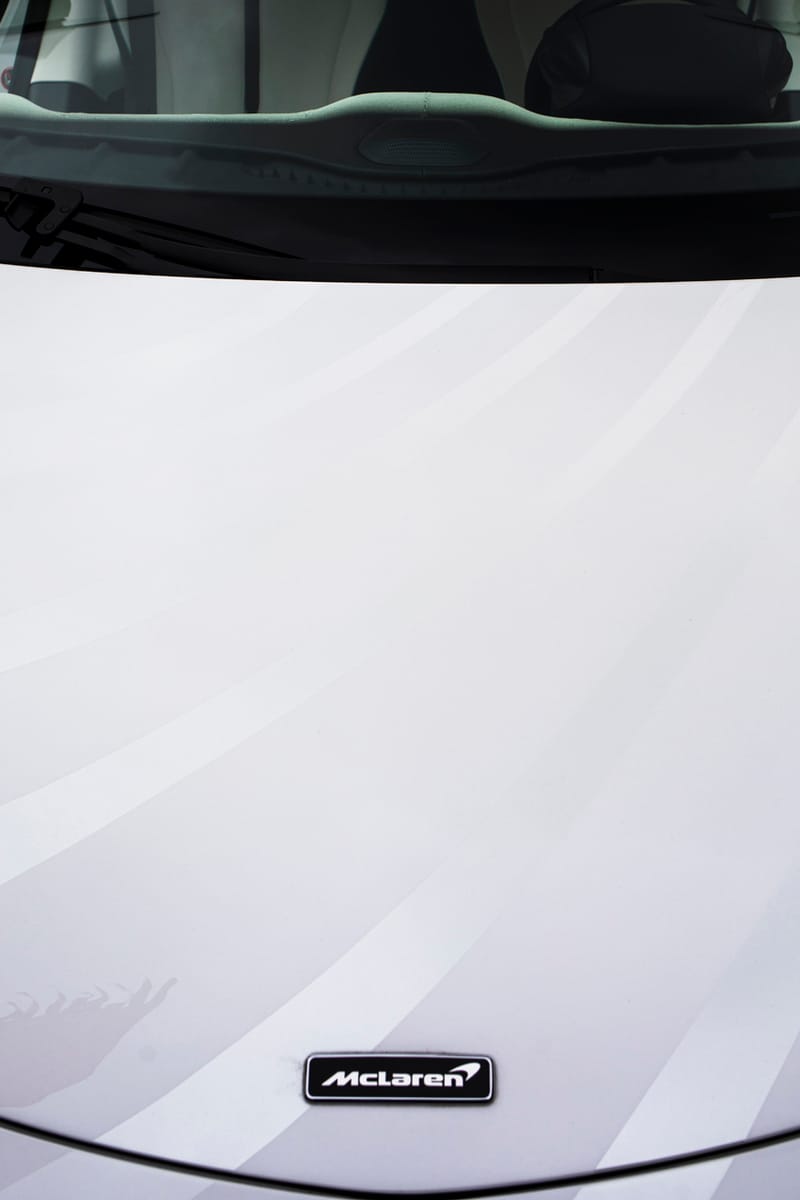 Eric Brain/Hypebeast3 of 3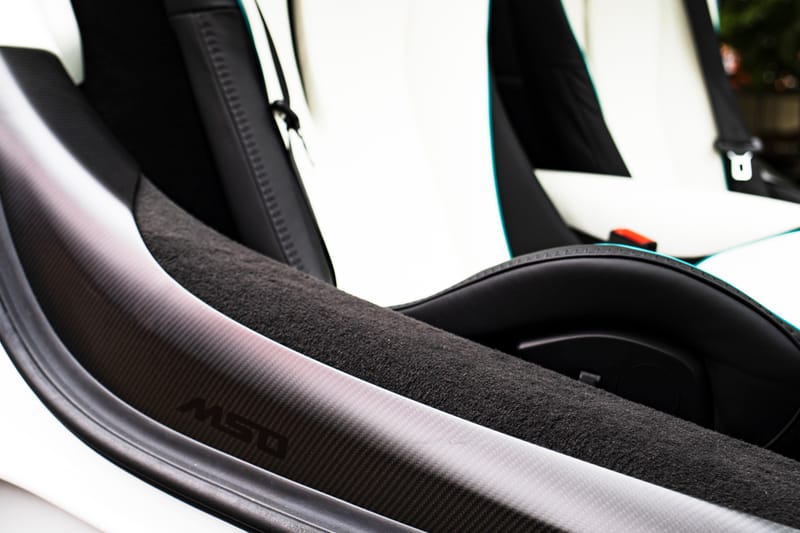 Eric Brain/Hypebeast
McLaren MSO is the skunkworks division of your wildest dreams, enabling you to design one-off McLarens with a practically limitless amount of creativity. This year, the British marque decided to use its brand new V6-hybrid Artura supercar as the canvas for MSO's imagination, and the car on display showed how even the most subtle of upgrades can transform your car into a work of art. Here, white paint was laid before being dissected into its various components, and these shades were then given a 450-hour-long hand-painted treatment to serve lines that curved over the car's aerodynamic body. Inside, you'll find the company's first leather dashboard that faded from white to black, while a fully customized interior shows the extent of MSO's capabilities and customization.
Source: Read Full Article