The Genesis G70 Shooting Brake is the Epitome of "Athletic Elegance"
Renowned Korean luxury car brand Genesis has just announced the Korea launch of its G70 Shooting Brake model. The term and model name "Shooting Brake" refers to a car body style that is firmly rooted in the automotive history of Europe, and is a reoccurring theme for manufacturers in the premium luxury sector.
Appropriately, Genesis G70 Shooting Brake flaunts a sleek design and excellent space utilization with increased trunk space, as well as dynamic driving performance inherited from the G70 Sedan. The first of the body type to be released by Genesis, the G70 Shooting Brake is a vehicle that will surely draw the attention of HYPEBEAST readers who value individuality.
No launch would be complete without an accompanying campaign, and Genesis has pulled out all the stops for its latest THE WAY I AM campaign. They feature boundary-breaking individuals such as fashion model Hyunji Shin and pro golfer Eric Chun. The first film starring Hyunji not only showcases her modeling career but also her love for the sport of boxing. Hyunji has graced the catwalks of brands like Chanel and practices boxing as a personal passion for self discipline and fitness. The visual perfectly echoes Genesis' design philosophy of "Athletic Elegance" where we see Hyunji as an inspirational force who exhibits class and agility, just like the G70 Shooting Brake model. Stay tuned to see Eric Chun's story in the upcoming second film.1 of 2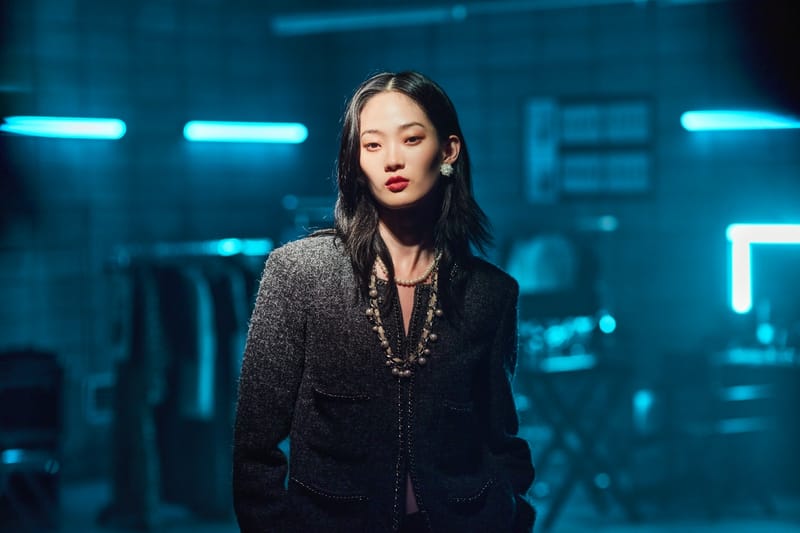 Genesis2 of 2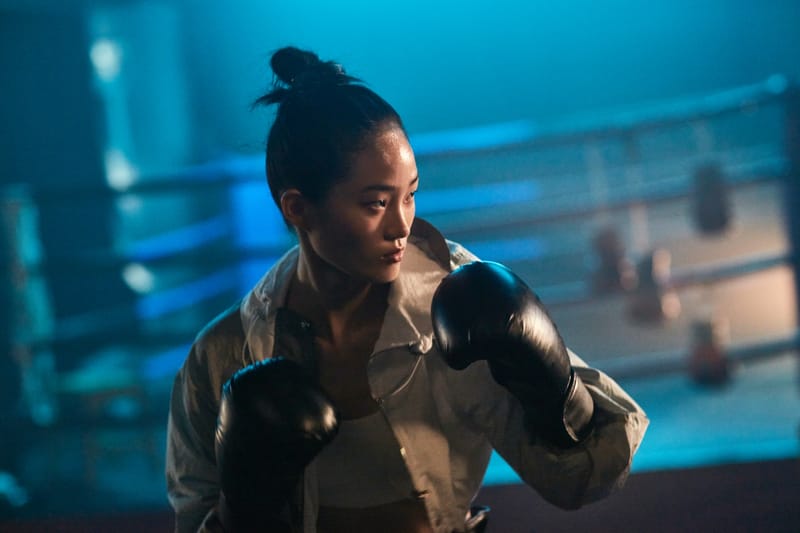 Genesis
Design-wise, the G70 Shooting Brake's exterior is a work of art. Its shape boasts contemporary style and refinement exemplified by smooth transitioning curves and a shield-shaped grille inspired by Genesis wing logo. The Two Lines Quad Lamps and the combination of the single-piece glass hatch that extends to the rear and the "floating type" integral spoiler further accentuates the G70 Shooting Brake's athletic intent.1 of 3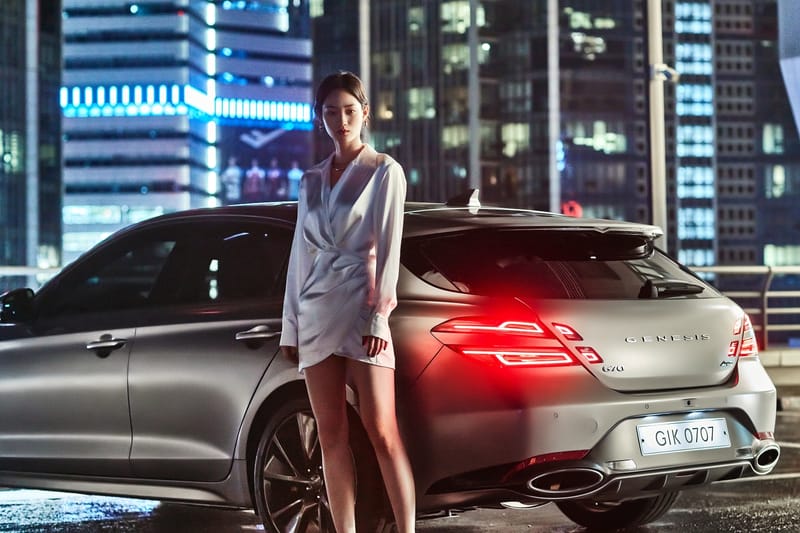 Genesis2 of 3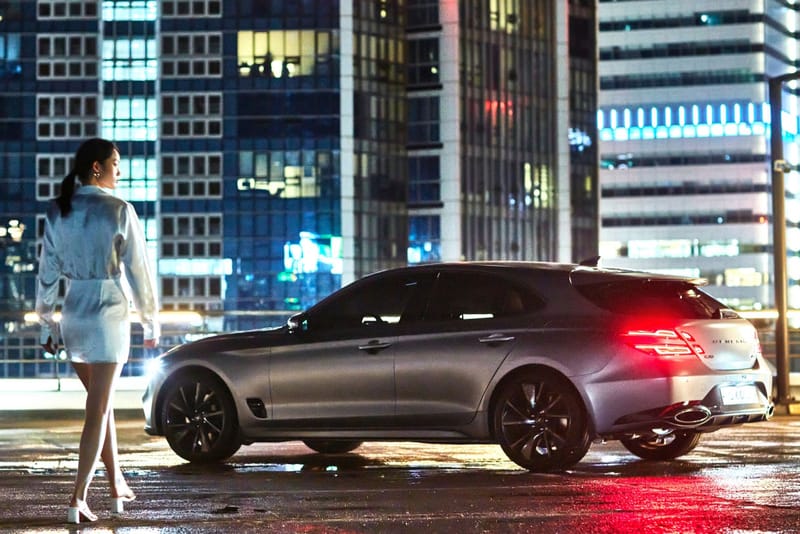 Genesis3 of 3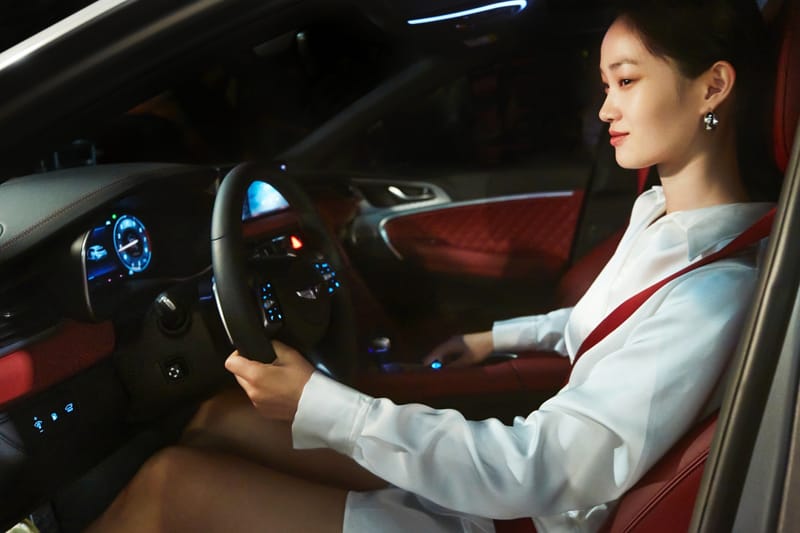 Genesis
Inside, the Shooting Brake is practically a modern fighter-jet cockpit fit for casual drivers, thrill-seekers and luxury fans. The interior was built with minimalism in mind, evidenced by the car's intuitive control layouts and ergonomically-designed seating. Rear seats can easily fold over to allow up to 1,535 liters of storage space, a worthwhile upgrade from previous G70 offerings. Those looking to own the G70 Shooting Brake will have a multitude of exterior colors to choose from, including exclusive shades such as Cavendish Red, Hallasan Green, and Capri Blue. As for the interior, color palette options in Obsidian Black Monotone and Obsidian Black/Sandstorm Grey dual-tone are available.
Ultimately, Genesis continues to push the boundaries of design and performance with the latest G70 Shooting Brake. The car is ideal for sedan enthusiasts who have refined tastes but also seek rugged adventures. Whether for business, outdoor activities or relaxing weekend trips, the G70 Shooting Brake ticks all the boxes for what a stylish, versatile sedan should be.
The Genesis G70 Shooting Brake will go on sale in Korea on July 7. In addition, to commemorate the launch of the G70 Shooting Brake, Genesis plans to exhibit the model at the 2022 Busan International Motor Show for ten days starting July 15. Attendees will have the chance to test drive the car at the event. You can find out more info on the Genesis G70 Shooting Brake on the official website.
Source: Read Full Article