The Golden Globes Just Moved Dates, So What Does That Mean For Award Season?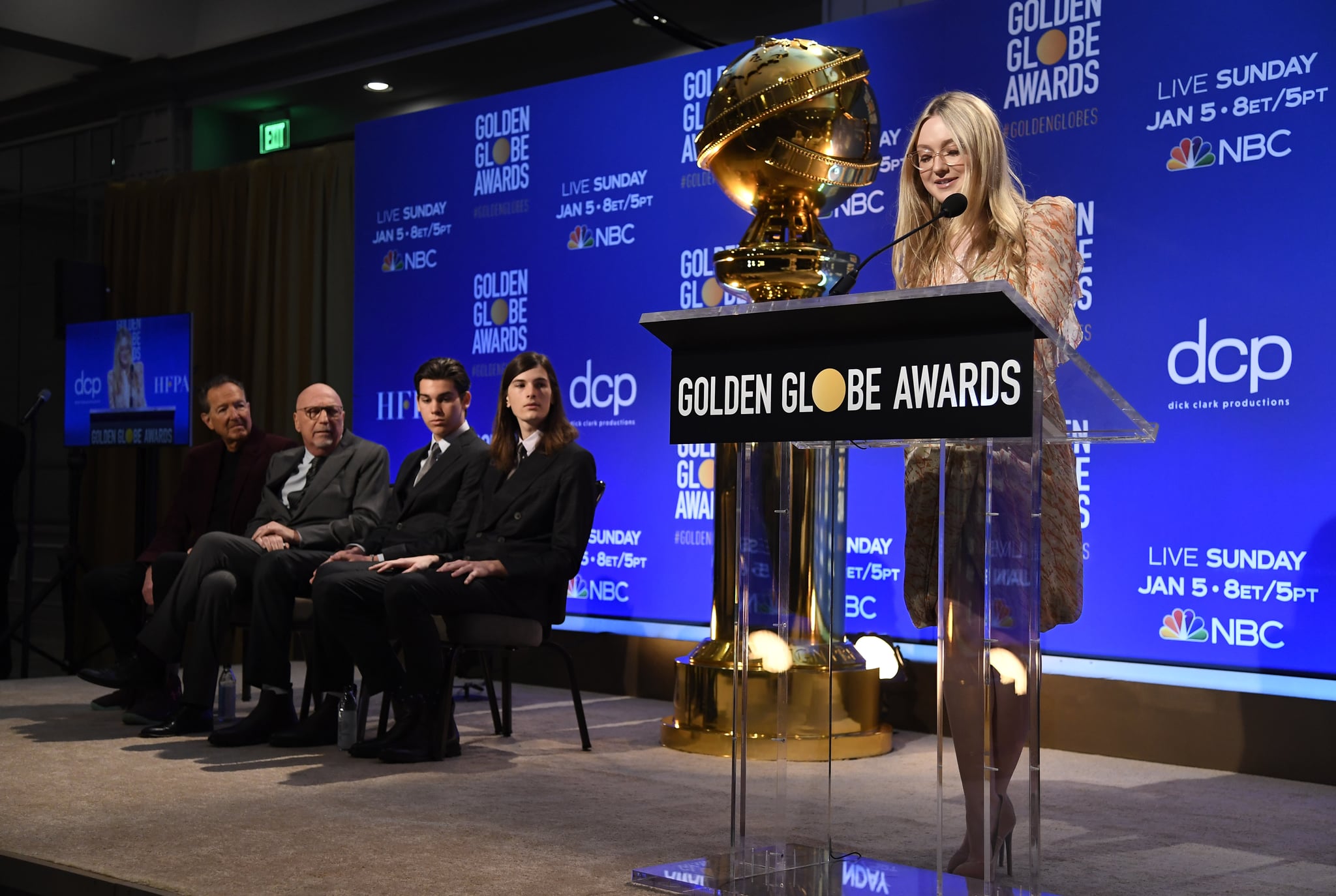 With the COVID-19 pandemic pushing movie releases further back, the question of when the Golden Globes will be in 2021 (and, for that matter, when other award shows will be) has been swirling for a while. After several weeks of consideration, the Hollywood Foreign Press Association announced on Monday that the 2021 ceremony will, as predicted, be moved back. Here's everything you need to know about the new date and how it could affect the rest of award season.
In a statement to Variety, the HFPA announced the new date for the 2021 Golden Globes: Feb. 28, 2021. Typically, the Globes are held on the first Sunday in January, serving as the unofficial start to the two-month award season that usually culminates with the Oscars in late February or early March. This year, though, the whole process is being shifted back. "To accommodate both domestic and international film and television productions, the HFPA will provide further guidance around eligibility, voting period and revised nominations announcement timing in the coming weeks," the HFPA told Variety.
This announcement isn't really a surprise, and it comes on the heels of the previous week's announcement that the Oscars, too, will be delayed, moving to Apr. 25, 2021, vacating the date of Feb. 28 that the Golden Globes ceremony has now taken. Now that the dates of the big ceremonies have been moved, however, the question now turns to movie eligibility. Deadline reported at the time of the Oscars' announcement that the eligibility window for Oscar contenders has been expanded: now, movies released between Jan. 1 and Feb. 28, 2021 will also be allowed to compete at the 2021 ceremony, rather than the previous (and traditional) Dec. 31 cutoff date. The Oscars have also temporarily relaxed their rules around streaming films, allowing movies that were released originally on streaming or video-on-demand platforms to compete with theatrical releases, since so many movies were unable to have qualifying runs in theaters due to the pandemic.
It's sure to be an unusual award season, and there are probably more changes to come!
Source: Read Full Article