The Government Has Ignored A Report Into The Preventable Death Of A Refugee On Manus Island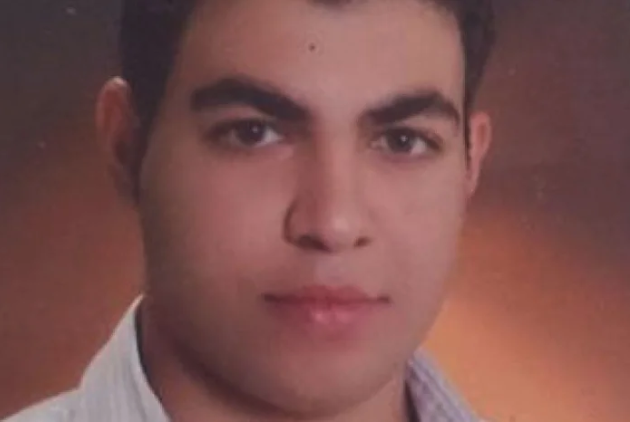 Hamid Khazaei.
The government is yet to respond to an inquest that found the death of a 24-year-old refugee in Australia's offshore detention was preventable, one year after the coroner published his recommendations to stop other deaths from occurring.
This is despite the Department of Home Affairs repeatedly suggesting that it was close to responding to the coroner's findings, including telling Senate Estimates in December 2018 that it expected to formally respond by the end of 2018.
In 2014, Hamid Khazaei died after contracting a leg infection while detained on Manus Island in Papua New Guinea. He was taken to Port Moresby three days after contracting the infection, where he had a series of cardiac arrests. He was flown to Brisbane, Australia, the following day, where he later died.
After an inquest into Khazaei's death, Queensland state coroner Terry Ryan found that Khazaei could have lived if the medical care in PNG had measured up to Australian standards. In findings published on July 30, 2018 Ryan also said that Khazaei would have survived if he had been evacuated to Australia for medical treatment earlier. Ryan made eight recommendations to prevent other detainees from dying in offshore detention.
But since those recommendations were published, the government has not publicly responded to them, and does not appear to have implemented them.
When BuzzFeed News asked why the government has not responded, when it expected to do so, and whether it has implemented any of the recommendations, a home affairs spokesperson said in a short statement: "The Government's response to the recommendations made by the Queensland Coroner is being finalised."
Shadow minister for home affairs senator Kristina Keneally told BuzzFeed News in a statement that home affairs minister Peter Dutton's failure to respond to the recommendations was "unacceptable".
"Given the Queensland Coroner found Hamid's death was, in fact, preventable and was the result of 'compounding errors', Mr Dutton must respond to the report and explain how he will implement its recommendations to ensure the health and safety of vulnerable people he has left to languish in indefinite detention," Keneally said.
On Dec. 7, 2018, in response to a Senate Estimates question from Labor senator Kim Carr, the Department of Home Affairs said that it "expect[ed] to be in a position to formally respond to the Coroner's findings by the end of 2018".
In January 2019, in response to an inquiry from BuzzFeed News, a department spokesperson said that the response was being finalised, and a whole of government response would then be provided to relevant ministers for their consideration.
The department made similar comments in response to Senate Estimates questions on notice in March and May. In those answers, the department blamed the delay on the medevac legislation and subsequent changes to its policies and procedures guiding medical transfers. The medevac law was passed against the government's wishes in February, and gives doctors greater say in when sick patients are transferred from Nauru and PNG to Australia. The house of representatives voted to repeal the law on Thursday, but it is not clear if the government has the numbers to win a vote in the Senate.
Only two of Ryan's eight recommendations relate to medical transfers. Recommendation 1 is that the department's medical transfer policy should make refugees' health an "overriding consideration", and that the approval process for transfers should be led by doctors on the ground in Nauru and PNG who are trained in emergency medicine. BuzzFeed News has previously revealed that the committee of bureaucrats charged with green lighting medical transfers to Australia was set up to consider not just doctors' advice, but also the cost and legal implications of transfers.
Recommendation 2 is that when doctors request medical transfers, a checklist recording an accurate picture of the patient's condition and the doctor's advice should be given to the department.
Other recommendations include that doctors treating refugees in PNG and Nauru should be accredited to the same level as doctors providing health services in Australia's onshore detention centres, and that the department should monitor the quality of care they are providing.
The coroner emphasised that the Australian government had a responsibility "to implement sustainable systems for the delivery of health care that meet the requisite standard" — which the coroner accepted was " the care [a refugee] would have received in a remote clinic in Cape York".
Khazaei arrived on Christmas Island in August 2013 by boat, after fleeing Iran because he feared he would be tortured and imprisoned because of a conflict with a cleric. The Australian government transferred him to Manus Island the next month, where he was indefinitely detained.
Ryan found that "it would be possible to prevent similar deaths by relocating asylum seekers to other places, like Australia or New Zealand, where better health care would be provided". However, he acknowledged that approach was "highly unlikely" without a fundamental revision of Australia's border protection policy framework.
More on this
This Refugee Wouldn't Have Died If Australia's Island Detention Centres Had Australian-Level Medical Services

Josh Taylor · July 30, 2018

The First Medevac Report Shows An "Unbelievably High" Number Of Mental Health Admissions

Hannah Ryan · July 12, 2019

This Is How Sick A Refugee Has To Be Before The Government Will Consider Sending Them To Australia For Medical Treatment

Hannah Ryan · Feb. 11, 2019

Doctors' Advice Was Just One Thing The Powerful Task Force Deciding Refugee Transfers Was Designed To Look At

Hannah Ryan · Feb. 7, 2019
Hannah Ryan is a reporter for BuzzFeed News and is based in Sydney.
Contact Hannah Ryan at [email protected].
Got a confidential tip? Submit it here.
Source: Read Full Article