The HYPEBEAST Guide to London Design Festival 2022
The UK's capital is set for a busy week ahead. As well as the pageantry around Queen Elizabeth II's funeral, the city will concurrently play host to both London Fashion Week and the London Design Festival. It's the first time that the festival is back to full-swing post-pandemic, and there is an insurmountable list of things to go and see. Given that London is a huge place, we've split the must-sees geographically – so you can travel as far or stay as near as you like. Note – most things will likely be closed on September 19 for the state funeral, but will be open as usual afterward.
North
Park Royal Design District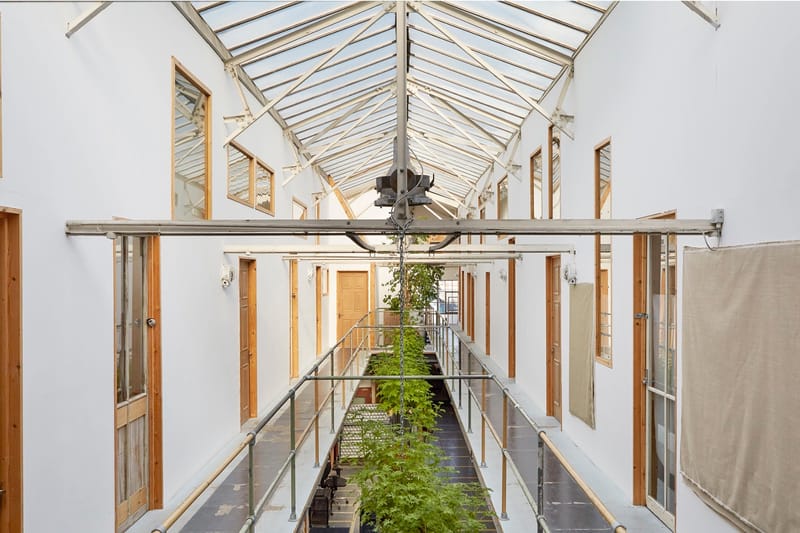 Park Royal provides studios for over 250 creatives, many of whom will be throwing open their doors to the public across the week. Head to the Park Royal website to check out the participating studios and plan your route, but as a starter, we recommend heading to the studios of Yinka Ilori, Tom Hertz, and Doxa Design and Research, as well as calling in at Excelsior and Queensrollahouse (once a Rolls Royce warehouse).
September 23-25, Sunbeam Rd NW10 6JP
Human Resources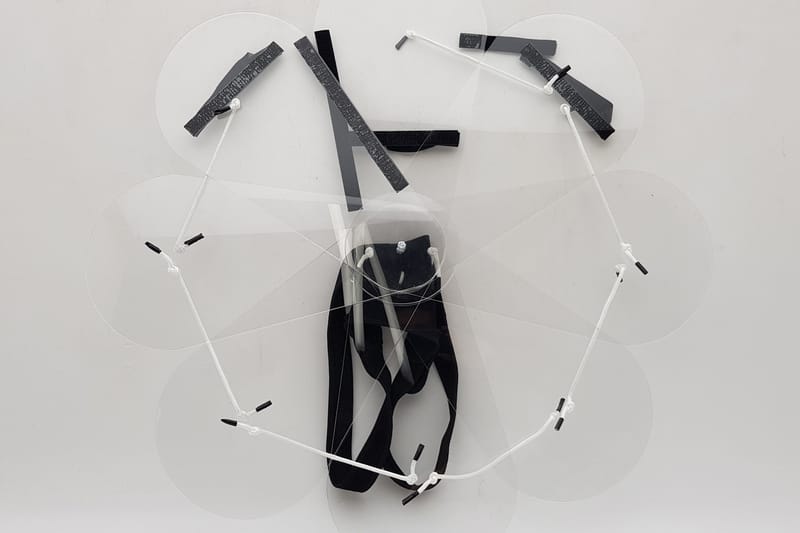 At Central Saint Martins, graduating students who have created works that look at the world from an alternate angle will be on show. Projects each look at a different facet of society, and include objects like an open-source shield designed defend an individual's civil rights by Ali Hossain (pictured).
September 17-24, 1 Granary Square N1C 4AA
Tom Dixon presents TWENTY
The Kings Cross home of Tom Dixon will play host to an exhibition spanning 20 years of the designer's work, but will be filled with unseen creations – some of which are brand new, and others which are new takes on old pieces. His iconic Bird chair (first made in 1990) has been crafted from eelgrass – a type of seagrass from Denmark, while his S-chair has been produced in latex.
September 17-25, The Coal Office N1C 4PQ
20 Years of Hay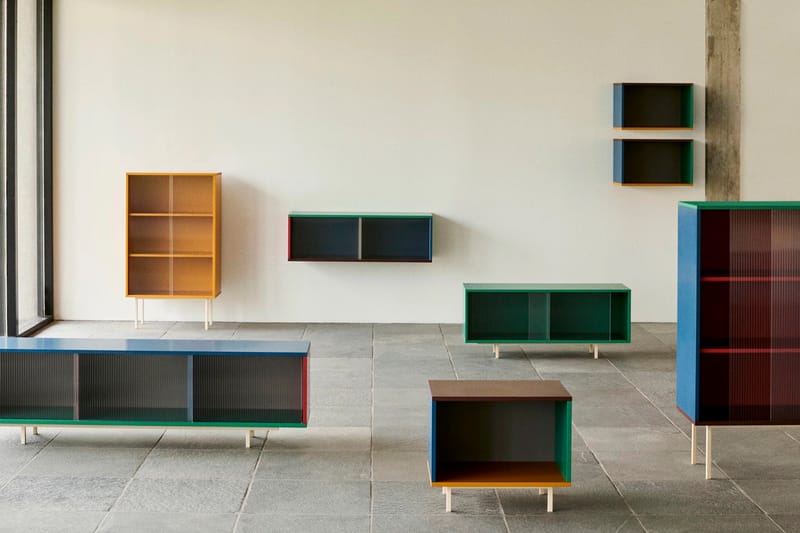 At the Hay showroom, the brand will celebrate its 20th anniversary – showcasing pieces from its newest collections, from lighting to a range of homewares with food artist Laila Gohar.
September 17-25, Hay Showroom N1 7JQ
East
We Are Here
We Are Here will take over Dalston's art deco icon, the Rio Cinema, to create a platform that celebrates immigrant voices in the creative, urban, and cultural industries. Co-curated by Spandana Gopal, Manijeh Verghese and Debika Ray, the four-hour-long event will feature work by Chila Kumari Burman, and a film, music and speaker programme curated by Sound Advice and Supakino. Tickets are free but need to be booked in advance here.
September 18, Rio Cinema E8 2PB
Divine Inspiration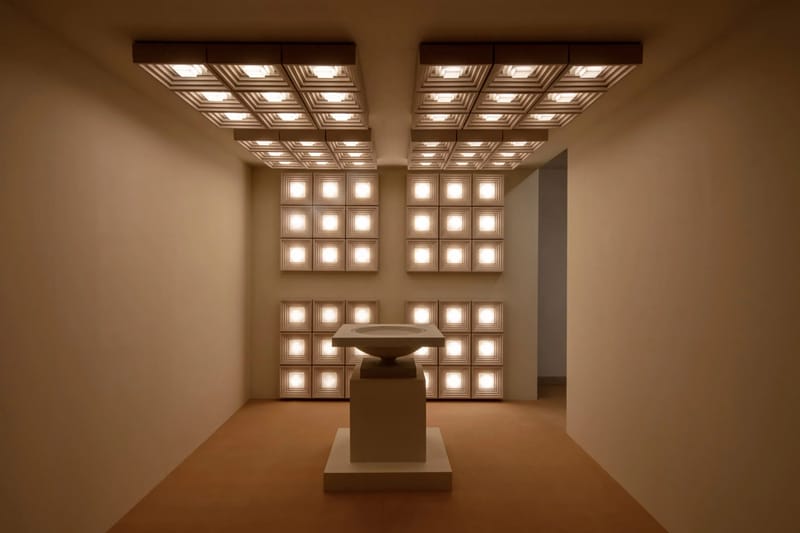 A staple on the East London design circuit, Lee Broom's showroom will be transformed into a "Divine Inspiration" – showcasing his first lighting releases in four years. The show, first previewed during this year's Salone del Mobile, will include new ethereal lighting pieces in a range of materials, and a limited-edition collection in white plaster, handcrafted by the designer himself.
September 20-25, 93 Rivington St EC2A 3AY
Vitra Tramshed
Vitra opens its UK HQ inside the Tramshed building in Shoreditch, along with an installation celebrating its ongoing collaboration with the family of iconic French designer Jean Prouvé. The listed building was created in 1905 as a power station, and has been renovated by the brand in a way that retains historic details and original features.
September 21-25, 32 Rivington St, EC2A 3LX
Now and the Future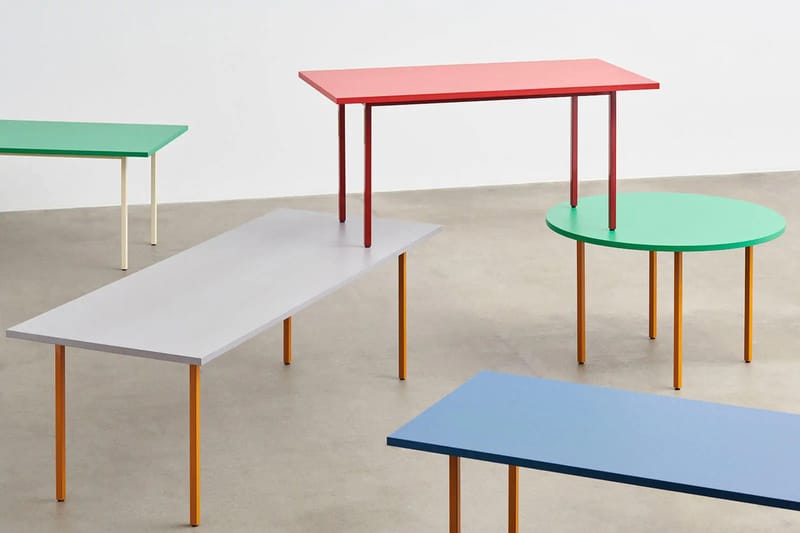 Viaduct celebrates 10 Years of Muller Van Severen with an exhibition of their furniture and lighting. Find out more about the studio's unique approach to furniture as "landscapes for living", and see an in-depth overview of their acclaimed body of work.
September 15-24, 1-10 Summers Street EC1R 5BD
SCP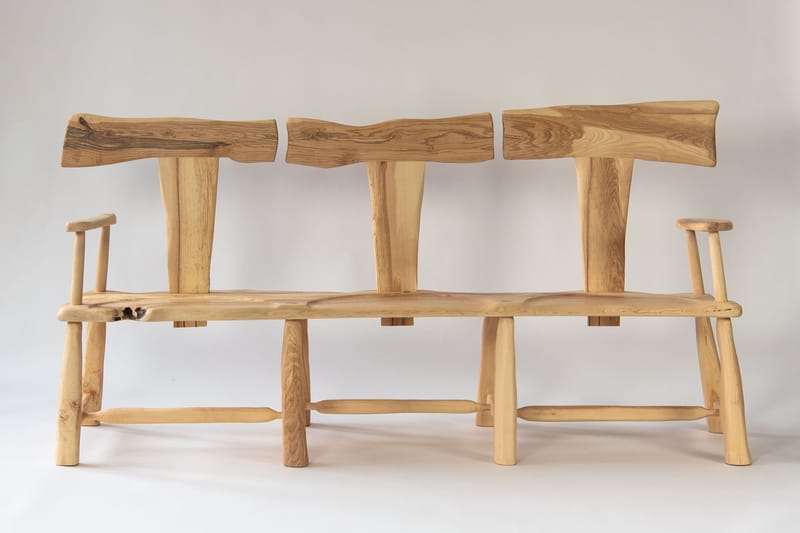 This year, SCP hosts five shows under one roof – from a showcase of the SCP 2022 Collection by Ilse Crawford & Oscar Peña, Matthew Hilton, and Philippe Malouin, to "One Tree", a project which has seen a star-studded lineup of designers repurpose a dying ash tree.
September 17-25, 135 Curtain Road EC2A 3BX
Early Work
Jasper Morrison is one of the biggest names in British design. He began his career in London in the 1980s, and has gone on to work alongside some of the biggest names and brands in the sector. During LDF, he will showcase rare pieces – many not seen in public for over 30 years.
September 20-23, 24b Kingsland Road E2 8DA
Jan Hendzel at the Town Hall Hotel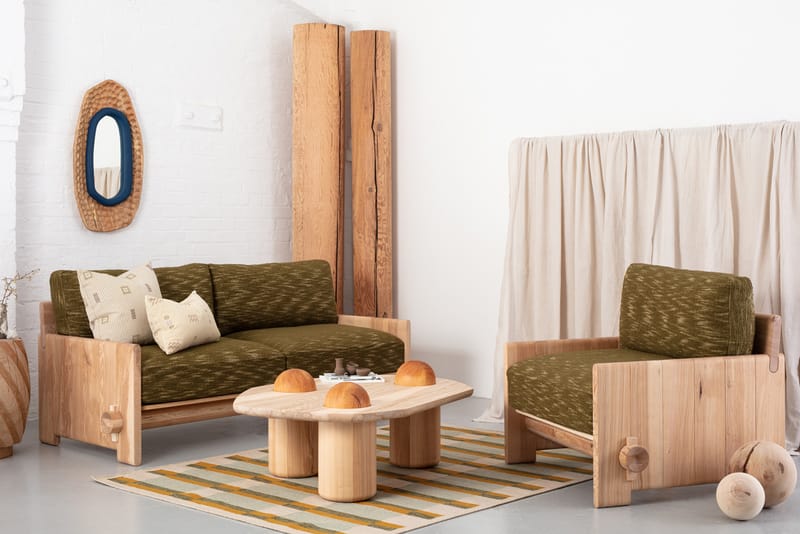 Jan Hendzel has used his signature, sculptural wooden designs to recreate the interiors of two rooms in the Grade II listed Town Hall Hotel in Bethnal Green. Pieces have been crafted from London plane – the capital's street trees, sourced from just outside Denmark Hill station.
Central
60s 620 is 60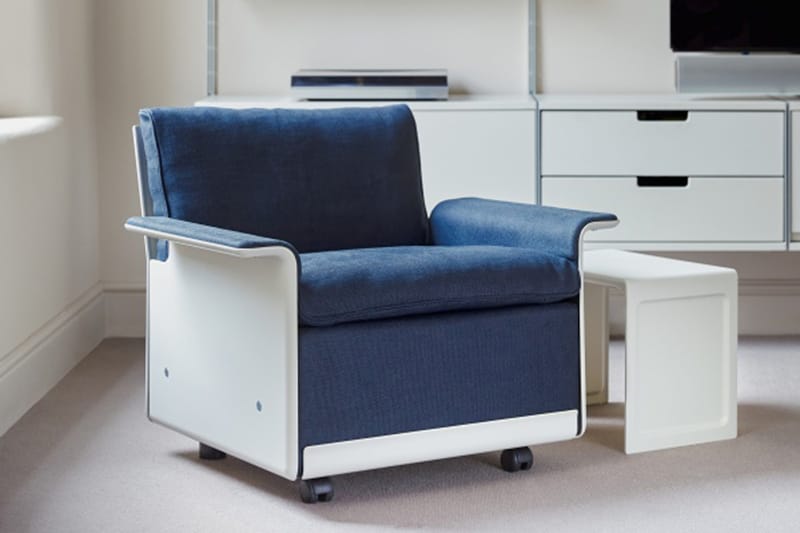 A chair designed by Dieter Rams for Vitsœ in 1962 is celebrating its 60th anniversary. Classic of Rams, the 620 chair was pioneering both through its form and use of materials, and to celebrate its legacy – Vitsœ is sharing the story of how it came to be through early photography by Ingeborg Rams and items from the archive.
September 17-24, 21 Marylebone Lane W1U 2NG
Swivel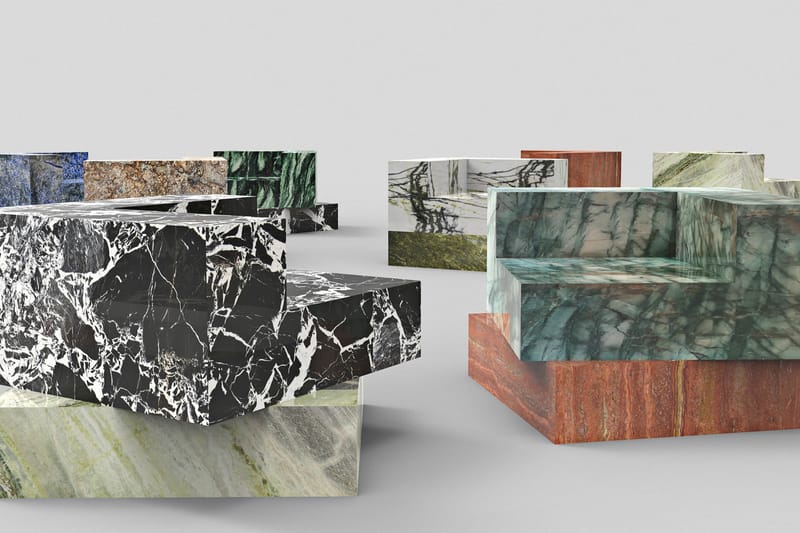 Sabine Marcelis has teamed up with Solid Nature to bring a series of swivel chairs – aptly named "Swivel" to St Giles Square. Set next to Tottenham Court Road station, the area is surrounded by buildings, including the Brutalist Centre Point tower, and Marcelis' colorful marble creations are intended to juxtapose against the glass and grey surroundings.
Permanent, Centre Point, St Giles Square, WC2H 8NH
Beyond Industry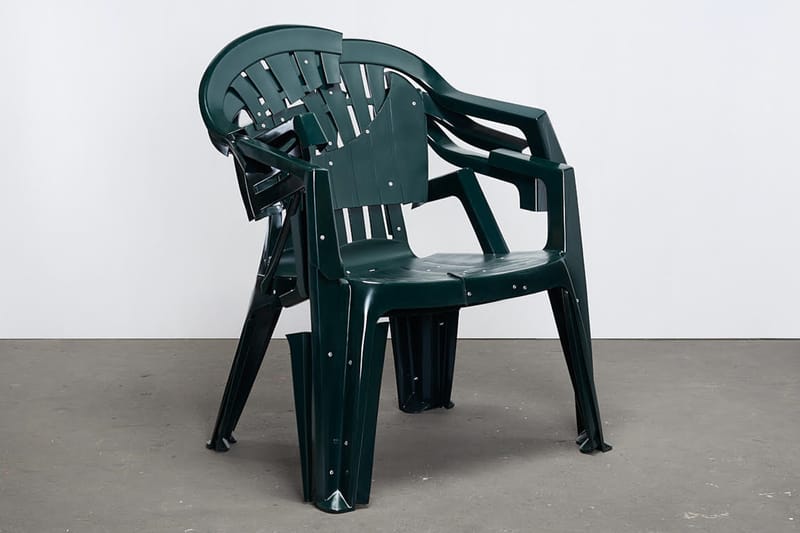 After its recent exhibition in Peckham, Fels heads to Mayfair with a new show that looks into industrial design processes. Abstract furniture pieces are formed through assemblage techniques, and materials typically used for industrial purposes are elevated to luxury status.
September 17 to 25, 17 Soho Square W1D 3QJ
The Futurists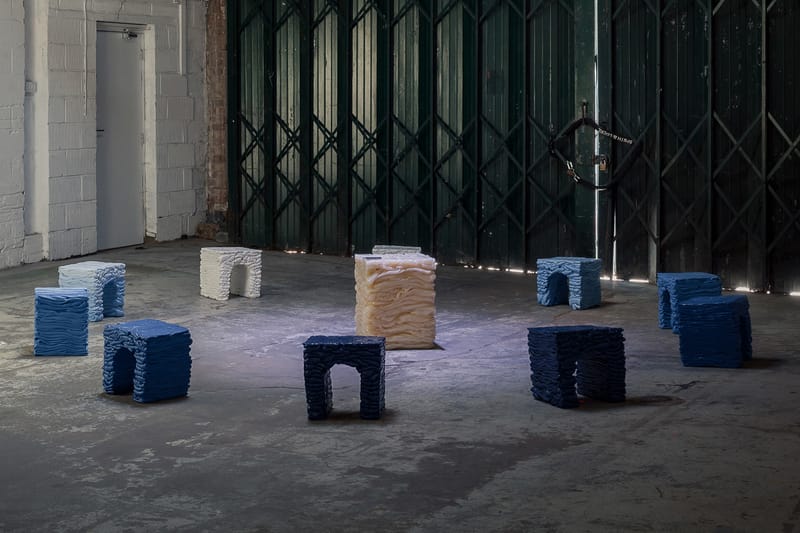 The Futurists show will offer a window into the function of interiors in the circular economy. Designers have been selected by Mint based on their considerate credentials, with pieces by the likes of Christophe Delcourt, and Lukas Cober, and lighting by Isabella Garbagnati.
September 20-25, 3-5 Duke Street W1U 3ED
South
Goya Design
Goya Design residents take over the Peckham Levels venue for a week-long program of installations, exhibitions, and community-orientated workshops aimed at reimagining the functionality of public spaces inside and outside of the space.
September 17-25, Peckham Levels SE15 4ST
Max Clendinning: Interior Eulogies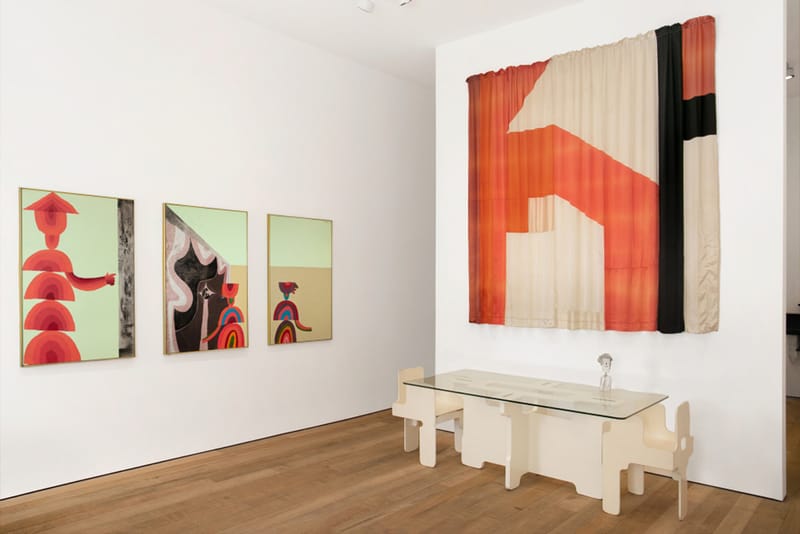 Famed gallery Sadie Coles HQ has teamed up with curator Simon Andrews to present an exhibition on Max Clendinning. Named "Interior Eulogies", the show offers a cross-section of the works of the architect, interior and furniture designer, sculptor and artist, who the gallery describes as being "one of the most enigmatic and intuitive creators of the British Post-war Modern movement".
September 17-24, Sadie Coles HQ SW1Y 6AB
Virtually Everywhere: Place and Design in the Metaverse
Design and its role in the metaverse forms the conceptual springboard for this show, which aims to question the difference between physical and digital practices, but also the ties we have to them respectively. "An experimental exhibition exploring the limits of virtual worlds where anything is possible," say the organizers.
September 17-25, 3 Tyers Gate SE1 3HX
Design London
Design London brings a gigantic roster of design brands to Greenwich. Also here, in a one-off exhibition, adidas will preview products from its Made To Be Remade collection, alongside a panel discussion that focuses on designing within a circular system.
September 21-24, Magazine London SE10 0JH
Meet Me in the Metaverse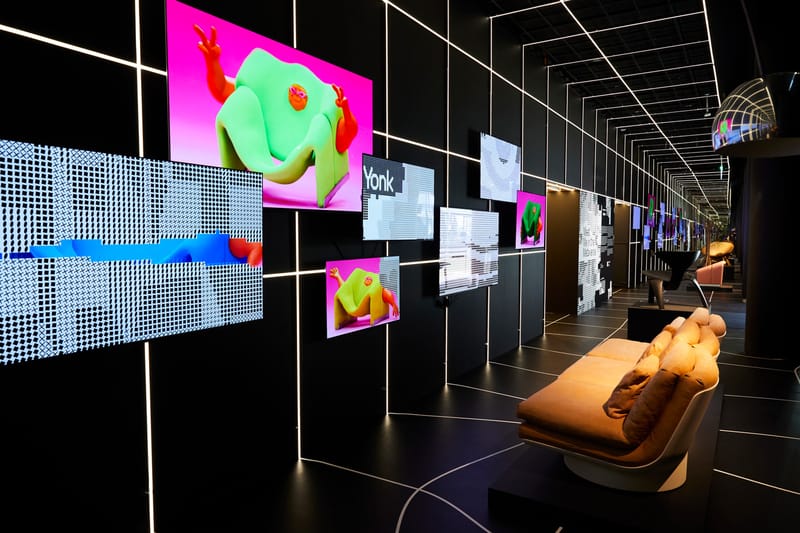 An immersive installation takes over The Conran Shop's Chelsea location in partnership with with It's Nice That. Similarly to the Virtually Everywhere exhibition above – the show aims to explore the two worlds of digital and physical, and how they collide through a design lens.
September 17-25, 81 Fulham Rd SW3 6RD
V&A
The V&A becomes a bit of a hub during the festival, and you can guarantee a bumper number of installations. This year is no different, as the historical halls play host to a 3.6-meter-high sculpture created by Italian architect Niccolo Casas and made from Parley ocean plastic, and immersive glass-blowing performance of Omer Arbel's sculpture series 113. Sony Design will also be setting up shop inside the museum, with an unmissable immersive installation named "Into Sight".
September 17-25, V&A SW7 2RL
Two Kettles, No Sofa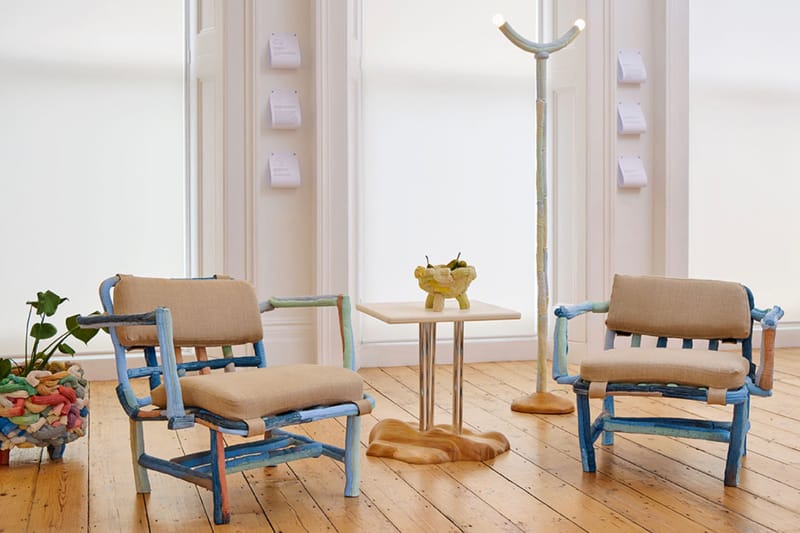 Life imitates art in this show by designer James Shaw and writer Lou Stoppard. The pair recently moved in together, and have used the testing process of having to decide and compromise on their now-shared surroundings as the foundational concept for this exhibition. Together, they have created the fictitious apartment of a couple, and Shaw's distinctive pieces are displayed alongside narrative captions written by Stoppard.
September 17-25, 4 Cromwell Place SW7 2JE
West
Atelier 100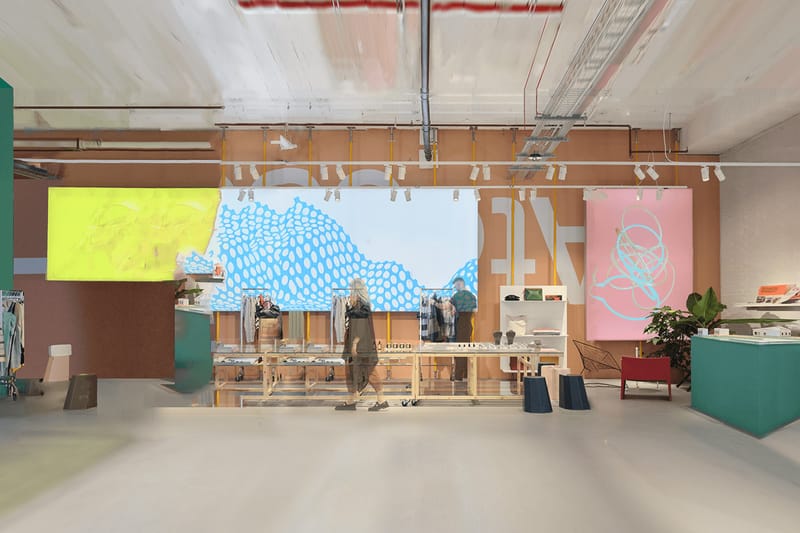 Head to Livat Hammersmith to explore this innovative new multi-functional retail space. Atelier100 is dedicated to celebrating London's most exciting creative talent, and every item available in-store – which includes homeware, clothing and jewelry – has been designed and produced within 100km of central London.
September 17-24, Livat Shopping Centre W6 9HW
Unfamiliar forms – Where Art Meets Design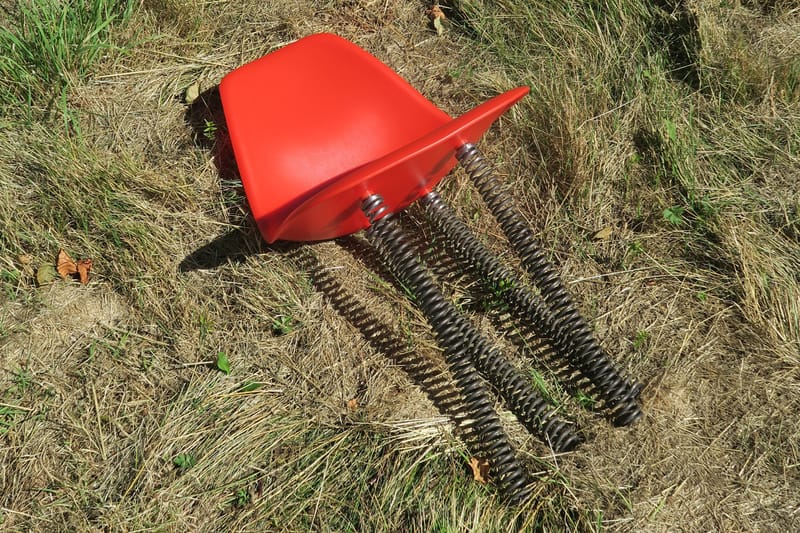 The exhibition brings together 15 emerging artists and designers, showing their latest work and thoughts around design. The works presented are experimental, playing with materials and blending the lines between art and design. Visit to view ceramics with human hair, sculptural textile objects, and playful furniture.
September 17-25, SET studios W8 5BN
Yinka Ilori: Parables of Happiness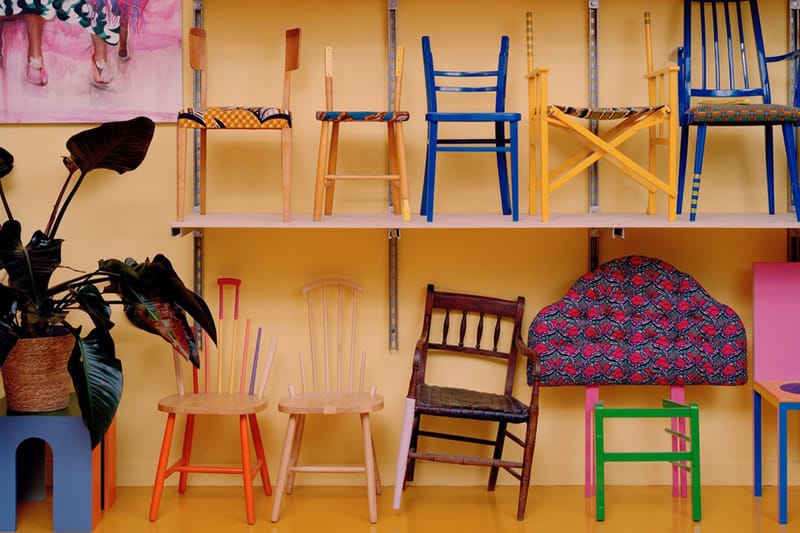 Yinka Ilori brings his distinctive aesthetic of playful combinations of color and pattern to the museum, inspired by the African fabrics of his childhood and capturing colorful geometric patterns that feature in Nigerian design, with a nod to British postmodernism.
Opens September 17, The Design Museum, W8 6AG
Source: Read Full Article