The Vow: After Rising Up NXIVM's Ranks, Here's What Happened to Lauren Salzman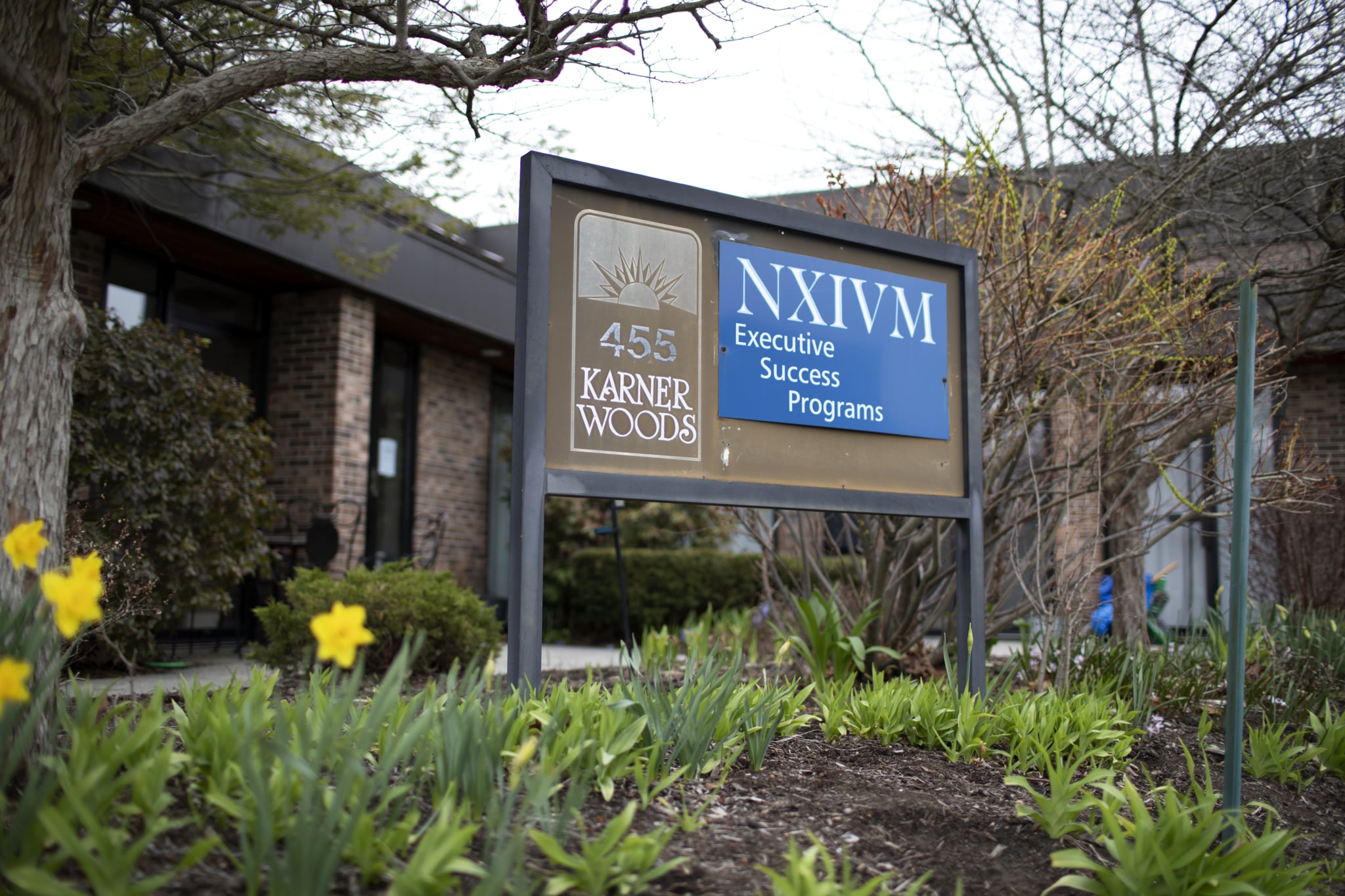 Lauren Salzman is a name that you'll hear prominently in the unraveling of the self-help group NXIVM. HBO's The Vow, inevitably, features her story. Not only is she the daughter of NXIVM co-founder Nancy Salzman, but she also ranked high in NXIVM leader Keith Raniere's inner circle, DOS. As NXIVM's legacy crumbled and people have been implicated for its activities, Salzman too has been caught in the aftermath. Along with other co-conspirators, she has pleaded guilty to racketeering charges and confessed to being a part of DOS, but still awaits her sentence.
According to Rolling Stone, Salzman first met Raniere at age 21 in 1998 and later began a sexual relationship with him in 2001. Eventually, she found her way to NXIVM's secret society DOS, a sex cult where women found themselves branded and coerced into having sex with Raniere. Her role was that of a "master" who recruited "slaves" — at one point, she had 22 people reporting to her. In 2017, her involvement in NXIVM deepened as she joined the innermost circle of DOS, which met three times a week to pose for naked group photos to send to Raniere.
According to Salzman, Raniere made promises of having a family with her. At one point, Salzman had asked Raniere permission to pursue a relationship with another man. (She maintained that their relationship was monogamous for her, but Raniere saw other women.) In her testimony, she said, "He told me if I stayed, he would reinvest in our relationship, and we would have children," she said. From her account, she agreed since she wanted to have a child. Raniere took this back, however, after Salzman jumped on another man during a volleyball game celebration — he claimed that she had been "disrespectful" to him.
But Salzman remained loyal to Raniere, willing to do whatever she could for him. In 2010, Raniere had been involved with a Mexican NXIVM member identified in court as "Dani." When Dani showed interest in another man, Raniere said that she had committed an "ethical breach." Raniere kept Dani with Salzman, who later admitted to locking Dani in a room for two years, from 2010 to 2012. Salzman admitted in court that she threatened to have Dani deported for disobeying orders.
Salzman was with Raniere during his March 2018 arrest in Mexico. Along with four other women (including her mother), Salzman was arrested on racketeering charges by July. She would come to testify against Raniere, becoming a key witness for the prosecuting side and revealing horrifying details about the cult. In March 2019, Salzman quietly pleaded guilty to charges of racketeering and racketeering conspiracy. Her sentence may be up to 20 years in prison, although it could be less due to her cooperation with authorities and the prosecution. Salzman's sentencing was scheduled for Sept. 2019, but it had been postponed. She currently awaits her sentence.
Source: Read Full Article