This Is Your Sign to Visit Netflix's "Stranger Things" Experience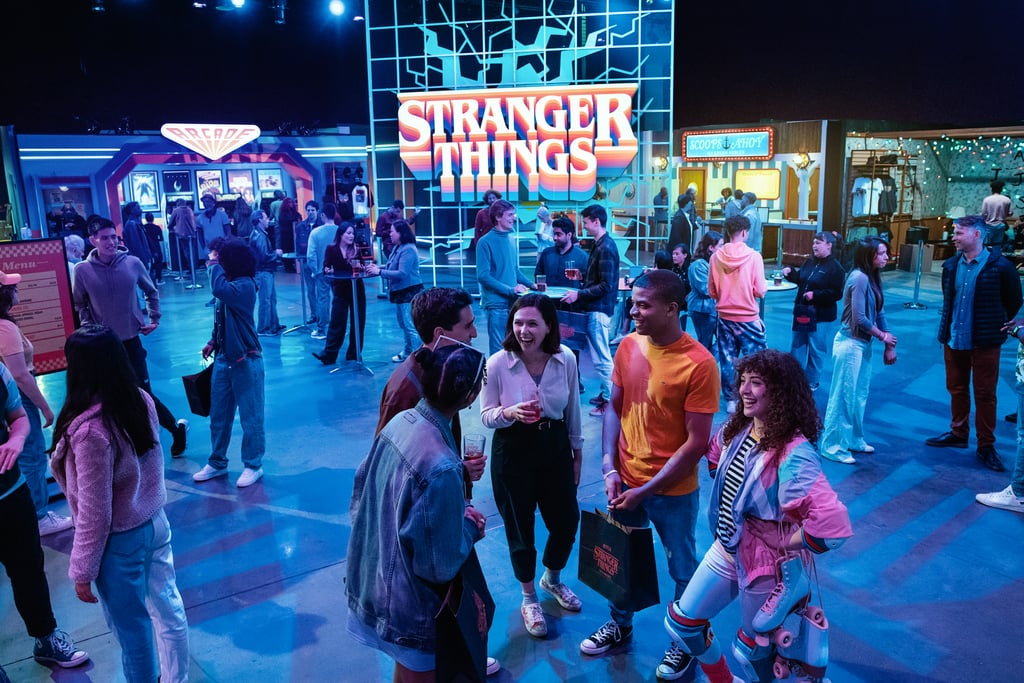 Hawkins is home to nightmares, twisted secrets, and a host of supernatural entities that would definitely try to take us down if we ever stepped foot in the fictional Indiana town. In May, Netflix and Fever made that possibility a full-blown reality when they opened the "Stranger Things" Experience in New York City, an interactive trip to a parallel universe where it's perpetually 1986 and the Party — including Mike, Dustin, Lucas, Will, Max, Erica, and Eleven — need help to fix a lab experiment gone wrong. In June, the streaming platform also opened the immersive experience to fans in San Francisco and London. Naturally, when faced with an otherworldly mission that may or may not involve getting sucked into the Upside Down and fed to Demodogs, we had to check it out for ourselves.
At both the San Francisco and New York locations, the experience began with a check-in at Hawkins lab, where an unsettling group (read: they did not blink) of researchers in white coats asked us about our worst nightmares as part of a sleep study they were conducting. We were immediately hooked. Like Eleven's siblings, we were guided through the lab, where things instantly took a turn for the worse. Lights malfunctioned, spiders emerged from shadowy corners, and tension mounted as we realized we were quickly being surrounded by a pack of hungry Demodogs. So we did what any "Stranger Things" fans would do and tapped into our supernatural abilities to help Max, Eleven, and the rest of the crew take on the Demogorgons in the Upside Down — not bad for a Wednesday night.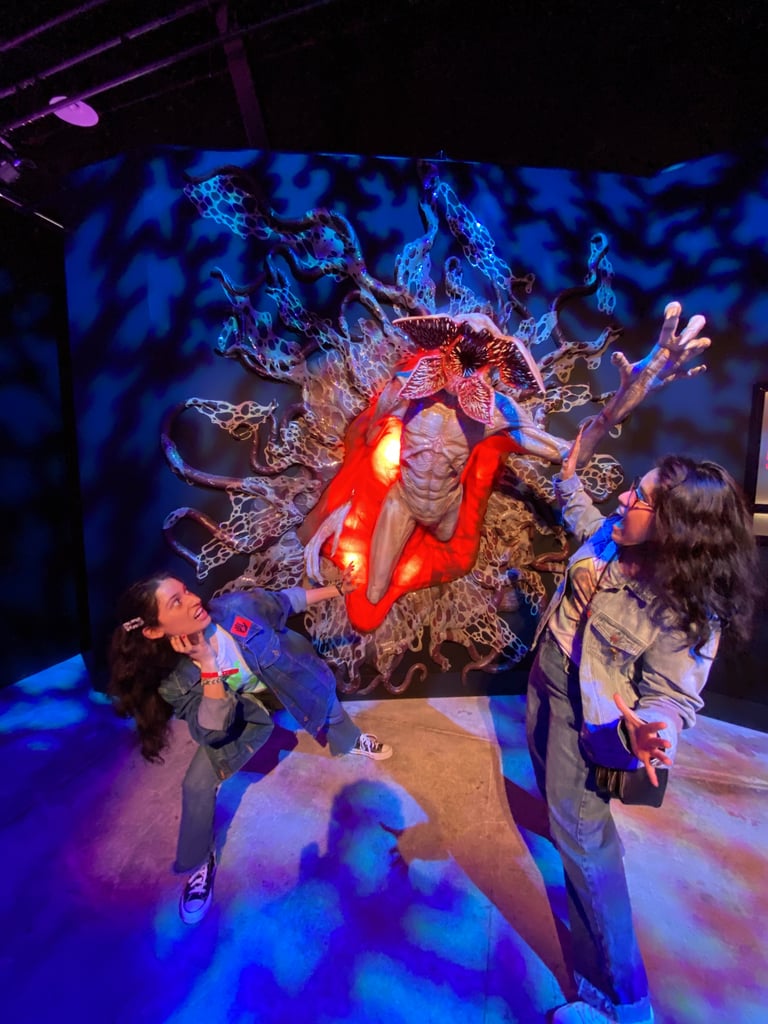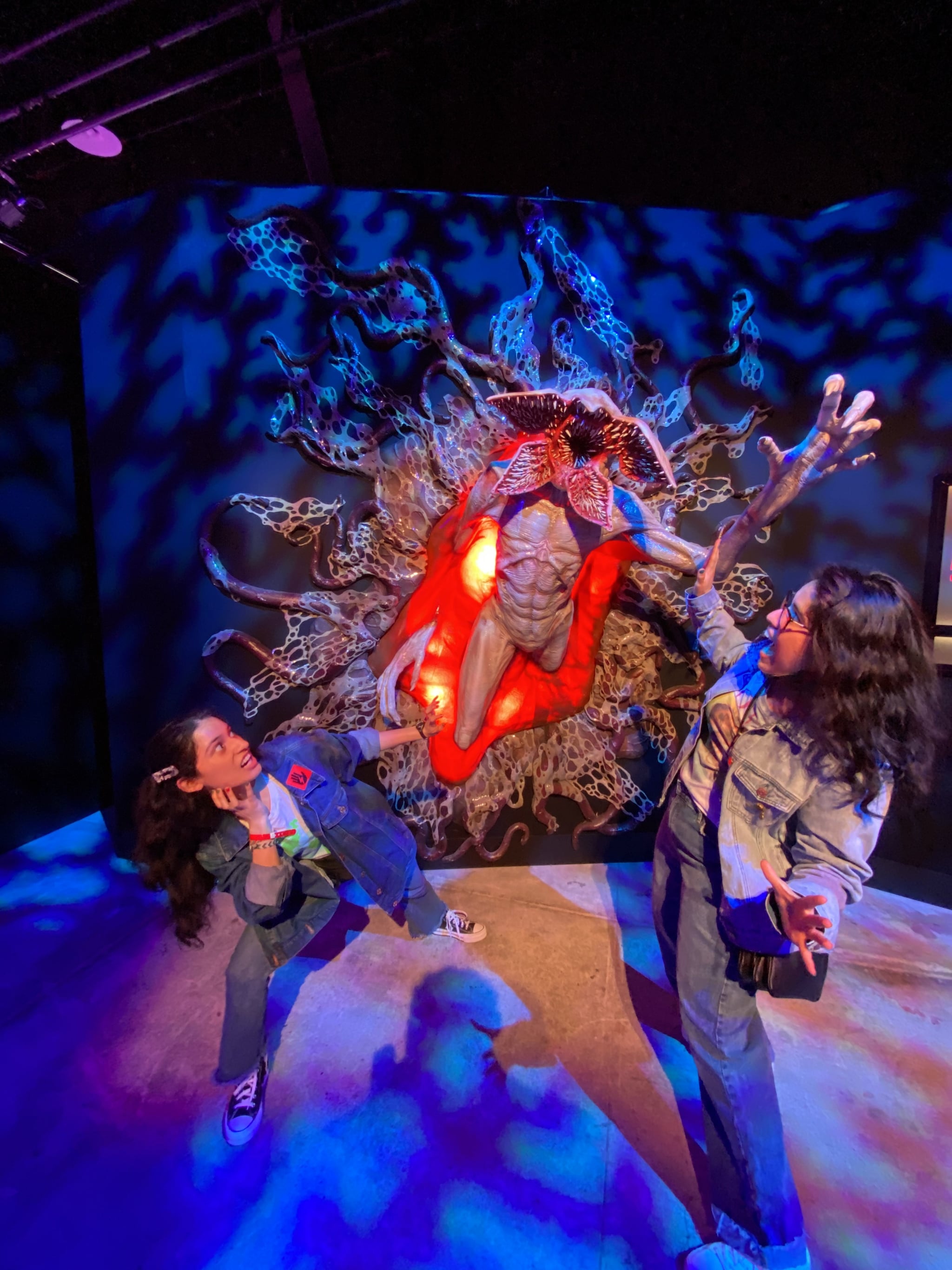 Image Source: POPSUGAR Photography / Chanel Vargas
After 50 minutes of what felt like a top-tier Universal Studios experience — 3D glasses included — we made our way to Mix-Tape, a retro collection of "Stranger Things"'s "greatest hits," including Argyle's Surfer Boy pizza shop, Family Video (Steve and Robin's coworkers have some serious drama), an arcade, the Upside bar, a Hellfire Club merch store, Joyce's living room, and more. There was even a Scoops Ahoy ice cream shop — the sundaes were topped with Eggo waffles — where the cast stayed in full character, giving us enough '80s nostalgia to fill the hole in Vecna's undead heart.
Even if you're not caught up on season four, the Mix-Tape vibes are immaculate and worth a trip through the Upside Down. Later this year, Netflix also plans to extend the experience to fans in other major cities across the country, which means there's time to practice your supernatural abilities before the Mind Flayer tries to snatch you out of the Hawkins Lab.
Ahead, take a sneak peek at the "Stranger Things" Experience — including food, games, merch, and actual props from the show — and book tickets, starting at $54 per person, to experience the chaos for yourself here.
Source: Read Full Article