Three Scientists Just Won The Nobel Prize In Medicine For Discovering How Oxygen Affects Cells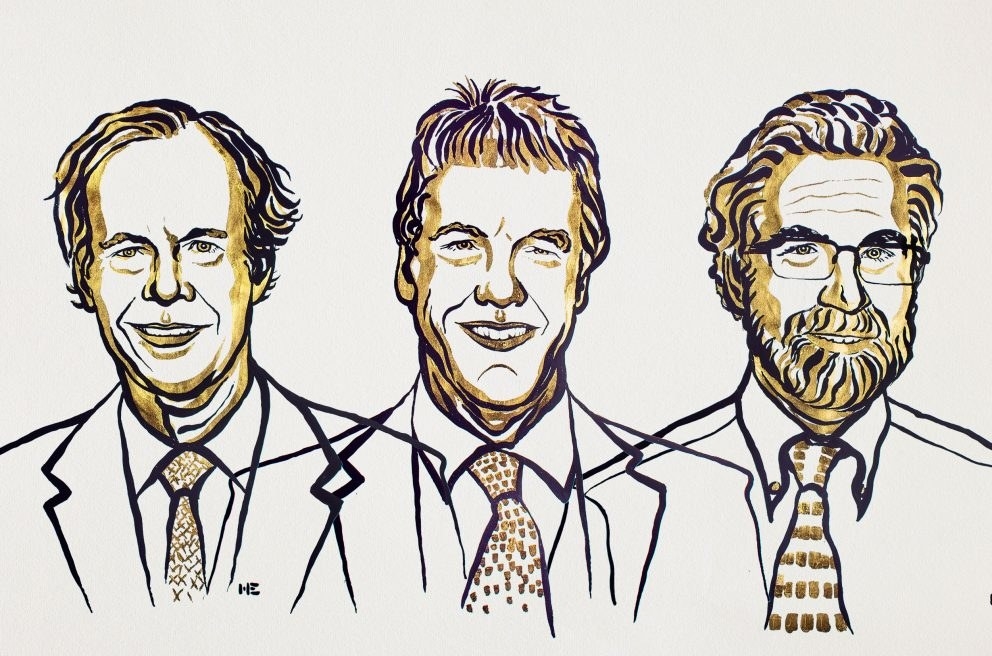 Three scientists have been awarded the Nobel Prize in Physiology or Medicine for their work discovering how cells respond to oxygen, a necessary process for all animal life.
William Kaelen of the Dana-Farber Cancer Institute at Harvard University, Sir Peter Ratcliffe of Oxford University, and Gregg Semenza of Johns Hopkins University were jointly awarded the prize for their discoveries identifying the molecular machinery enabling cells to respond to varying levels of oxygen.
Their research has clinical applications in treating anemia, as well as potentially finding new ways to thwart the growth of tumors in cancer.
"These fundamental findings have greatly increased our understanding of how the body adapts to change, and applications of these findings are already beginning to affect the way medicine is practiced," Randall Johnson of Karolinska Institute, who is on the Nobel prize selection committee, said on Monday morning. "This year's three laureates have greatly expanded our knowledge of how physiological response makes life possible."
Azeen Ghorayshi is an investigative reporter for BuzzFeed News and is based in New York. Her PGP Fingerprint is 42E3 EE84 3722 F461 A1F6 1443 BF15 0C24 3384 D47E.

Contact Azeen Ghorayshi at [email protected]

Got a confidential tip? Submit it here.
Source: Read Full Article