UNIQLO UT and Hypebeast Come Together for a Community Club Apparel Collection
UNIQLO UT and
Sean Wotherspoon
Sean Wotherspoon is an American-born designer, artist, and collector living in Los Angeles. He is mostly recognized for his collaboration with prominent brands and countless other environmentally friendly projects. He co-founded the Virginia-based vintage sneaker store Round Two in 2013, which led to additional locations around the country and a video series.
Actual Source
Actual Source
Actual Source is the collaborative design practice of Davis Ngarupe and JP Haynie. Together with their community of collaborators, they design and produce books, visual identities, apparel, and physical spaces for clients in many diverse fields at large and small scales. In addition to studio practice, Actual Source operates as an editor, publisher, and book store that collaborates with contemporary artists, designers, and writers to publish limited edition books, clothing, objects, and editions.
FaZe Clan
1 of 3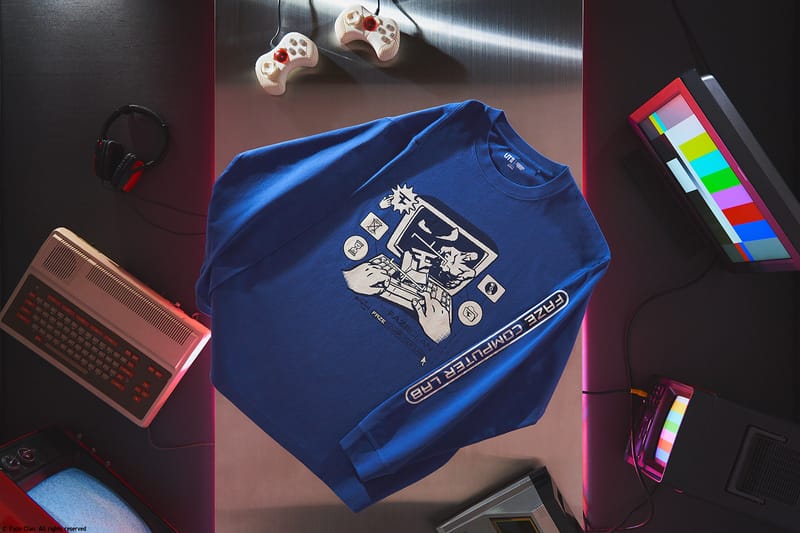 Faze Clan2 of 3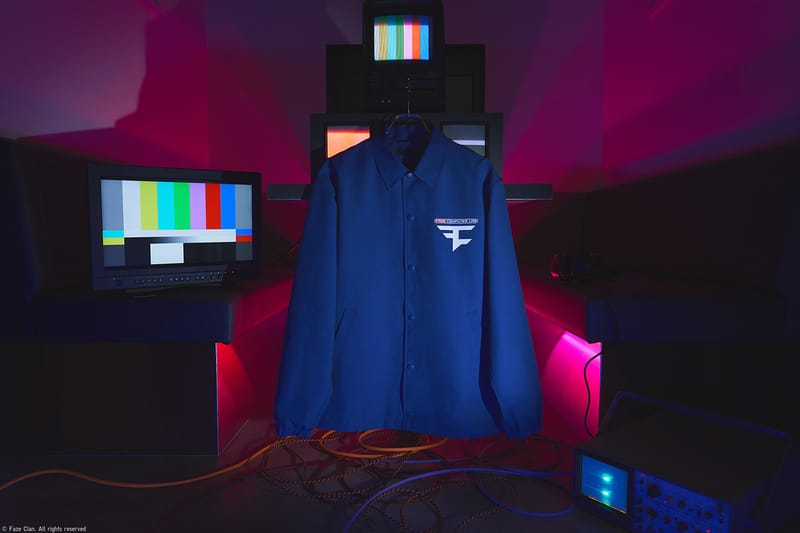 Faze Clan3 of 3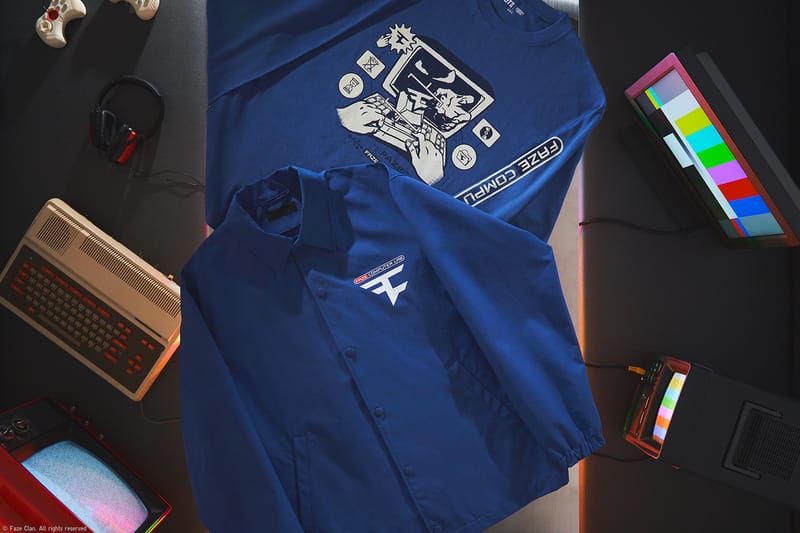 Faze Clan
FaZe Clan is a digital-native lifestyle and media platform rooted in gaming and youth culture, reimagining traditional entertainment for the next generation. Founded in 2010 by a group of kids on the internet, FaZe Clan was created for and by Gen Z and Millennials and today operates across multiple verticals with transformative content, tier-one brand partnerships, a collective of notable talent, and fashion and consumer products. FaZe Clan's roster of more than 100 influential personalities consists of engaging content creators, esports professionals, world-class gamers, and a mix of talent who go beyond the world of gaming.
Peaches
1 of 3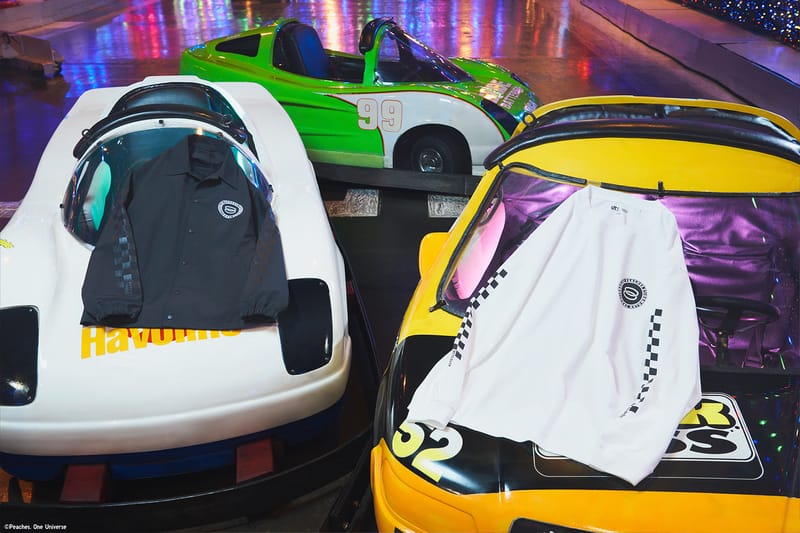 Peaches2 of 3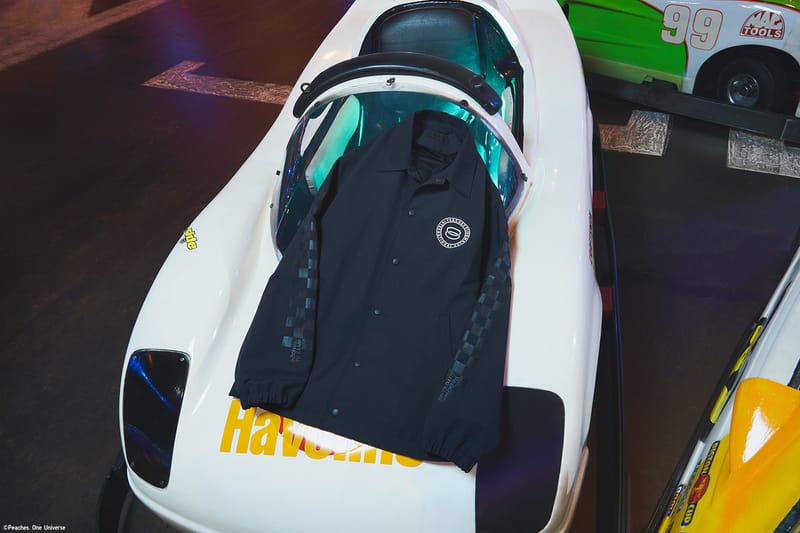 Peaches3 of 3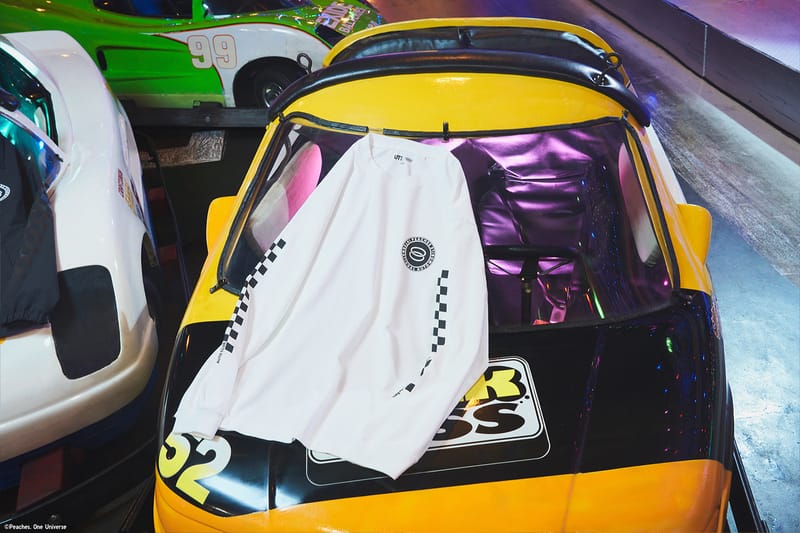 Peaches
[Peaches. One Universe] is a lifestyle brand that represents the street car culture of the younger generation. Established in Los Angeles and Seoul in 2018, [Peaches. One Universe] is building an ever-expanding fandom through captivating media content and engaging cultural experiences while operating its flagship store, [Peaches. D8NE].
---
To elaborate more on the collection, Hypebeast's Vice President Global Creative Director, Kevin Wong, shares more about leading the project and how community plays a role in the development of the current cultural scene.
As the collection's main theme, what is the meaning of "community" in the world of fashion/street culture in modern times?
Community is everything. You can only go as far as your community of friends, partners and supporters will take you. Now more than ever, with increasing speed of production and the sheer amount of information we receive day to day, having a strong community of friends, partners, collaborators, supporters is what keeps you grounded and keeps your vision clear.
How do you think the existence of "community" will encourage a forward movement in culture?
I think it's the existence, and the development of all different types of communities that encourage the forward movement. It may feel nice to have everyone and everything existing within one big community, but that just isn't the case when it comes to culture. There are different smaller communities around hobbies, style, expression, and each unique in their own ways. Giving space for us to create these pockets of communities created around shared interests is what allows a progression in creativity and in culture.
Tell us why you've chosen these four communities for this collaboration.
For the UT Hypebeast Community Center collection, we started by thinking about the community center concept as a whole, and how they are made up of very different groups and clubs, with diverse interests and hobbies. We feel our community at Hypebeast is similar, it's made up of a lot of different sub-communities.
So we looked to some of our friends and close collaborators to create some conceptual clubs: a Book Club/Reading Club with Actual Source, a Collectors Club with Sean Wotherspoon, a Computer Club with FaZe Clan and Auto Club with Peaches — all these collaborators have really done something unique within their space, in taking an interest and creating something much larger with it, and through it, making a space for a community of their own.
How was it like working with Kosuke Kawamura for this collaboration?
Kosuke-san, being an artist himself and being immersed in a lot of different communities of his own, fully understood the concept for this collaboration. He was great to work with on this project, very open to the range of ideas and designs. We both saw a similarity in UT and Hypebeast as being platforms in their own way to showcase different communities.
What are your expectations for UT, and its development toward the future?
UT has always done a great job identifying and working with a wide range of partners, bringing their ideas, art and designs to the world in an accessible way. With Kosuke-san as Creative Director, I'm sure they will continue to produce compelling collections.
How does Hypebeast hope to drive culture forward with the UT Hypebeast Community Center?
As with this project, community is something we keep in mind always, whether it is working with artists, featuring brands and highlighting stories about them, and collaborating with them on products. Community is one of the most important aspects to Hypebeast, something I personally consider all the time in our work. Driving culture forward means connecting these communities. It means shedding light on the stories being told by different creatives from all over the world, from fashion to design, car culture or gaming – as with this collaboration.
We hope Hypebeast fans and UT customers alike will enjoy the collection. Hopefully it inspires people to create communities or clubs of their own, and sparks a curiosity towards others.
---
View this post on Instagram

A post shared by UNIQLO UT (@uniqlo.ut)
"UT Hypebeast Community Center" collection releases on February 13 in the US, and will be available at all UNIQLO stores and online. The collection is available globally but launch dates may vary by region.
Source: Read Full Article