Who Is Arielle Vandenberg? Everything You Need to Know About the Love Island Host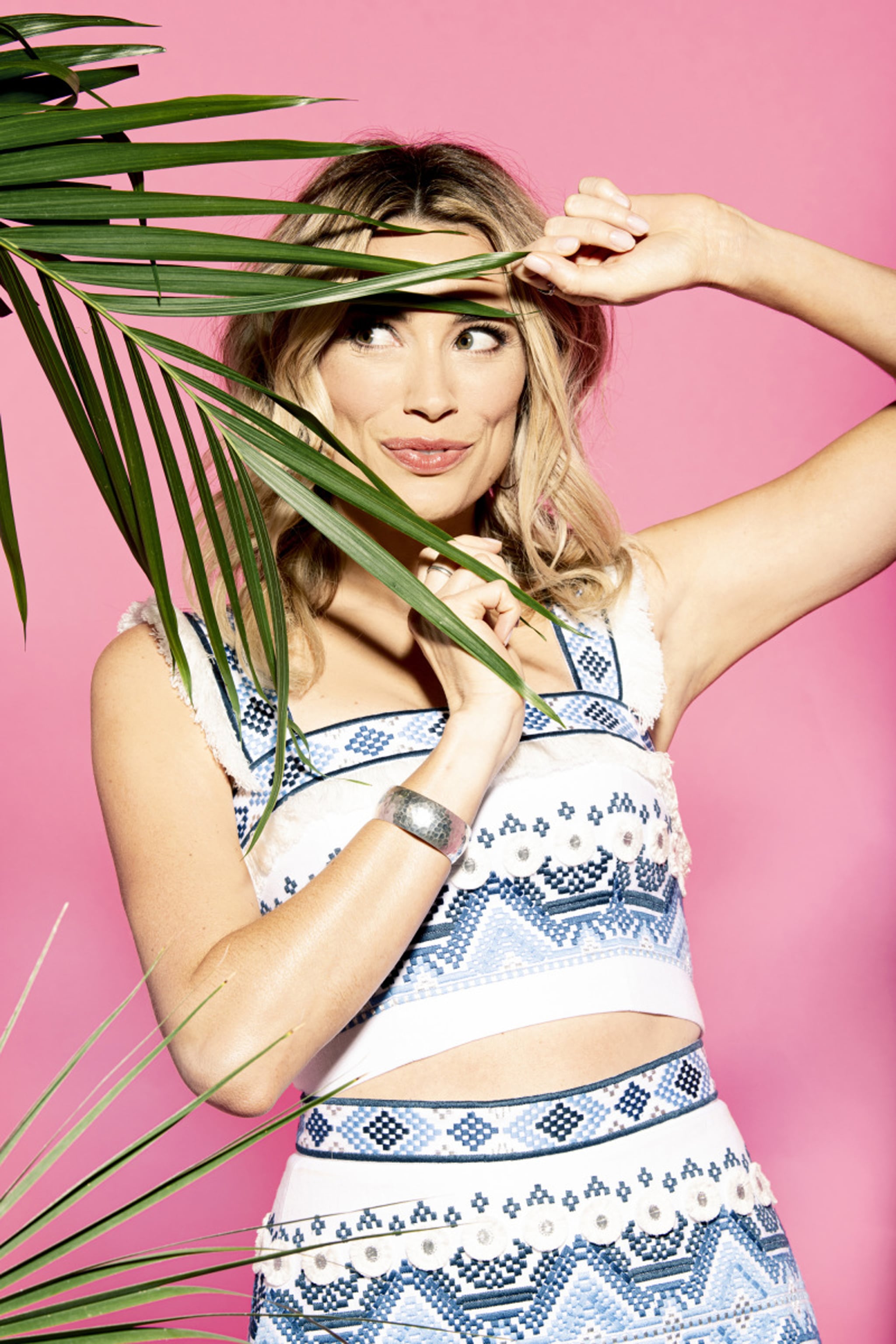 Love Island has officially made its way across the Atlantic and onto US viewers' screens, combining our favorite elements of Big Brother, Bachelor in Paradise, and the general concept of British invasion. The sultry Summer show (try saying that three times fast!) throws a group of single well-waxed individuals into a villa in Fiji, where they're then paired up, compete in challenges, and may be sent packing at any given moment. But, who's helping call the shots here? Host Arielle Vandenberg — a name you'll be hearing a whole lot more of this Summer.
So, who is Arielle Vandenberg? While some claim she's a dead-ringer for Love Island UK host Caroline Flack, there is, of course, much more to know about Vandenberg than the features she shares with her English counterpart (i.e. curly blond locks, megawatt smile, top-notch hair flipping skills). Here's a very quick rundown on the woman guiding our islanders through the many highs and lows of this Summer's Love Island on CBS.
She's Got Some Comedic Tricks Up Her Sleeve
Remember Vine, you guys? Vandenberg was once a queen of the now-defunct video platform, though her acting chops stretch far beyond six-second intervals. Vandenberg's also made appearances on sitcoms like How I Met Your Mother, Greek, and Friends With Benefits, as well as films like Epic Movie and The Ugly Truth. These days, you can catch her making silly (and hilarious) videos about life with partner Matt Cutshall in their YouTube series Keeping Up With The Cuties.
She's an Only Child
Before jetting off to Fiji for Love Island, Vandenberg spent much of 2019 playing host on her own podcast, The Only Child With Arielle Vandenberg. She's dished about the Bulgarian language, engagements, and essential oils with everyone from The Vampire Diaries' Nina Dobrev to Nick Viall of The Bachelor fame.
She's Got Moves
Dance moves, that is. Vandenberg studied ballet, tap, and jazz growing up. Maybe we'll get to see a few jetés this season? Fingers crossed.
Source: Read Full Article