14 Ways You Can Still Get Your Sports Fix Without Live Games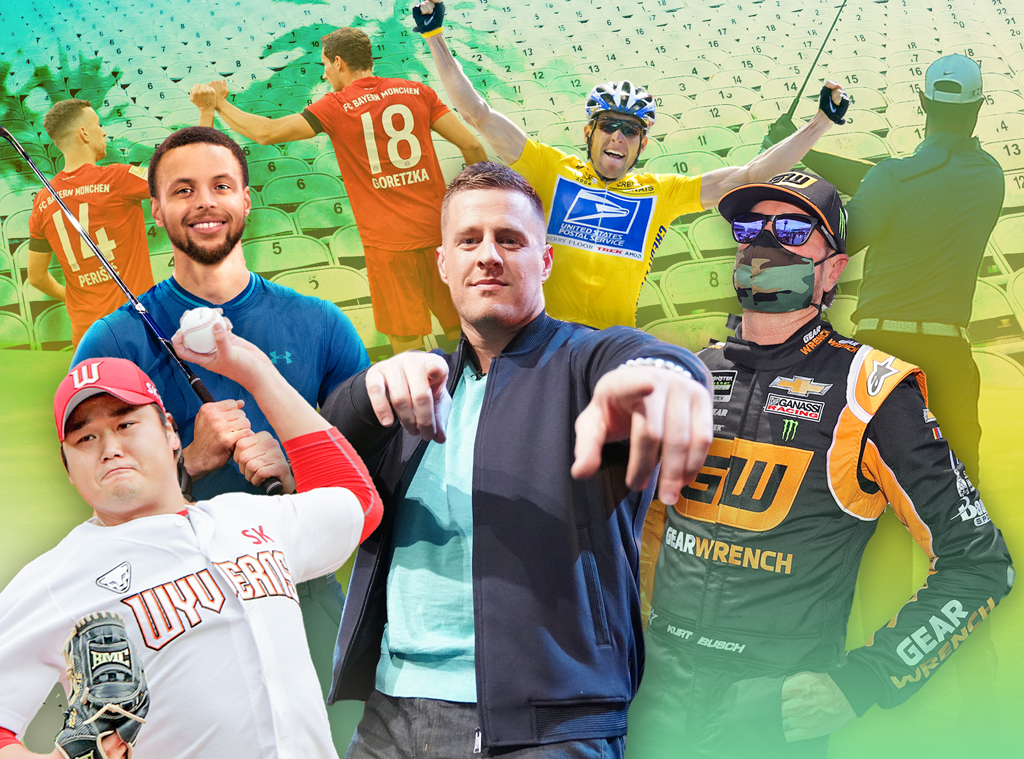 Getty Images; FOX; Melissa Herwitt/E! Illustration
So, you've binged all of The Last Dance (after first watching it live, of course), kept your TV on through all three days of April's NFL draft and spent last weekend rooting for Tiger Woods (or Phil Mickelson) alongside some 6.3 million others as they revisited The Match.
We get it—you miss sports. Same.
While it's understandable that the sports world as a whole had to be temporarily benched as Team Coronavirus took the field, it was a pretty tough hit. No March Madness. No "One Shining Moment". No 2020 Tokyo Olympics. No opening day. No excuse to sit in a stadium all afternoon eating hotdogs and drinking beer. (Though, TBH, you don't really need baseball for that last one.)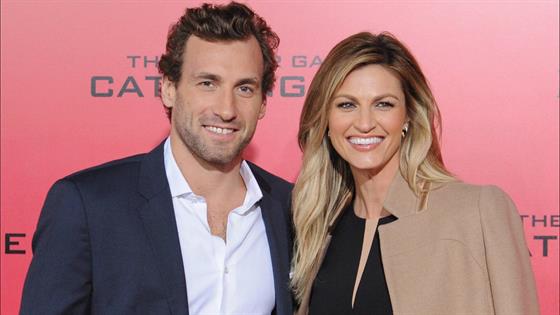 And there's nothing quite like the alternating euphoria and debilitating despair that comes with rooting on your fave team. Or, for the more well-adjusted among us who have never cried over a loss, the fun of wiling away a day watching impossibly fit people perform stunning feats of athleticism while we chow down on nachos at our go-to sports bar.
And, sure, that exact scenario feels a bit unlikely at the moment. The NBA is experiencing a lengthy timeout, nobody's being taken out to the baseball game and it may take a Hail Mary for us to enjoy the type of college football and NFL seasons that we've come to know and love.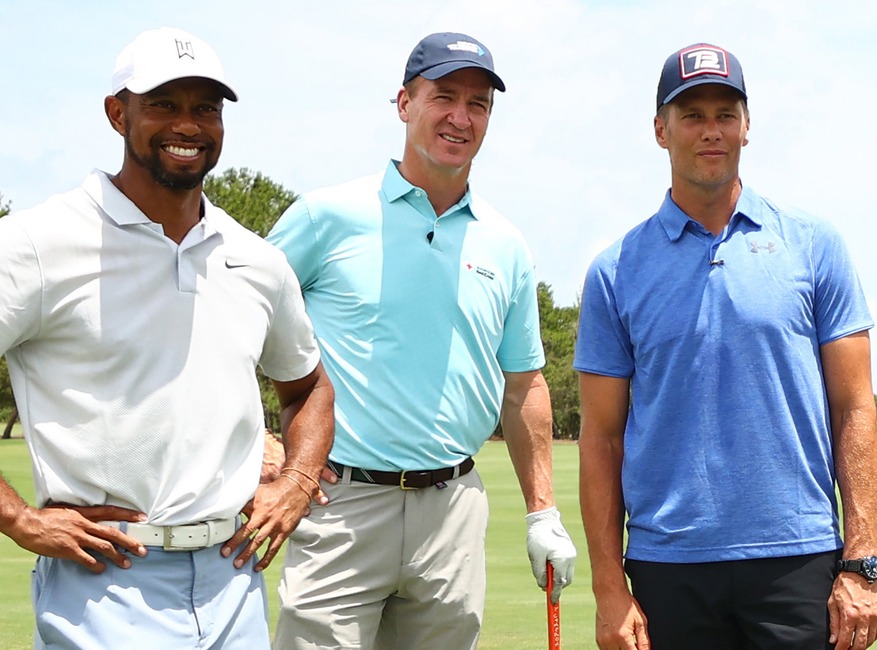 Mike Ehrmann/Getty Images for The Match
Take a Shot on Something New
Riveted by The Match? You certainly weren't alone with more than six million viewers sinking their Sunday into Tiger Woods and Phil Mickelson's charitable face-off. The good news is that PGA play is just teeing off with Texas' Charles Schwab Challenge (featuring Rickie Fowler, Dustin Johnson, Rory McIlroy and Mickelson) set for June 11. Meanwhile, UFC is still fighting with Tyron Woodley set to take on Gilbert Burns in Las Vegas tonight and rumor has it WWE is plotting a return to the ring.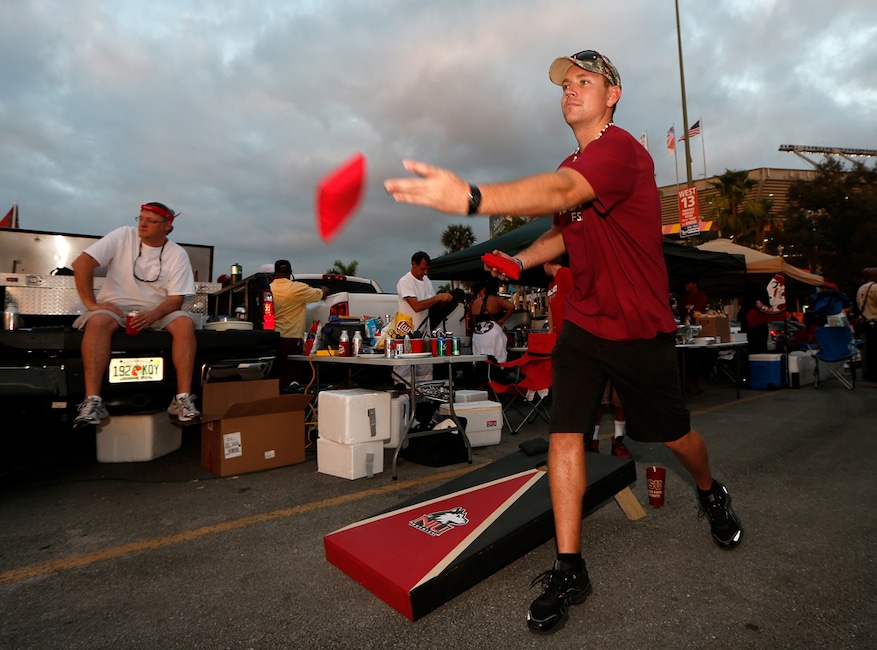 Chris Trotman/Getty Images
Think Outside the Field
Competitive marble racing is a thing. Professional cornhole, too. Basically, any hobby or party game that sounds kinda cool probably has a league filled with pros that have devoted their lives to being the best at it and, now, a rapt audience.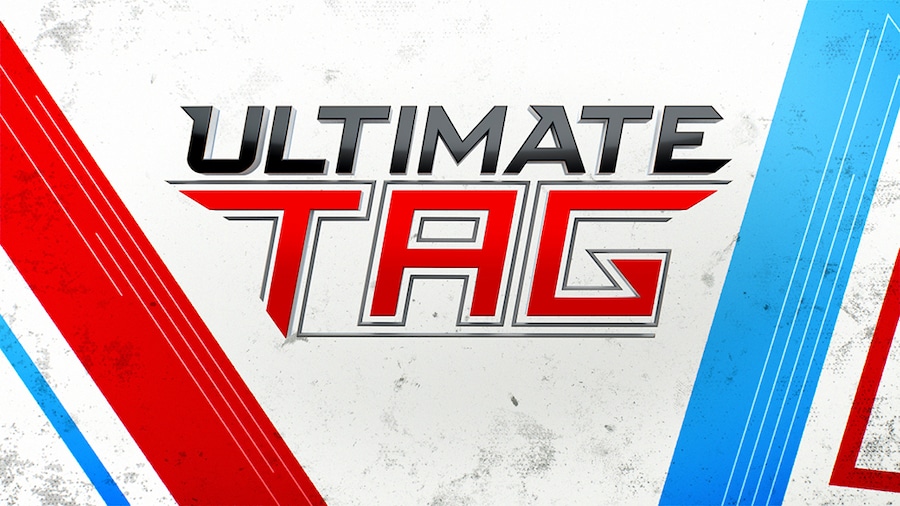 ULTIMATE TAG Logo ©FOX 2020
Cut to the Chase
You better run to catch Ultimate Tag, Fox's campy take on the classic schoolyard game. Hosted by Houston Texans defensive end J.J. Watt and his brothers Derek Watt (a fullback with the Steelers) and T.J. Watt (a linebacker who also plays for Pittsburgh), the Wednesday night competition series has average Joes face off in an amped up version of tag that has them racing around, over and through a moving course.
Article continues below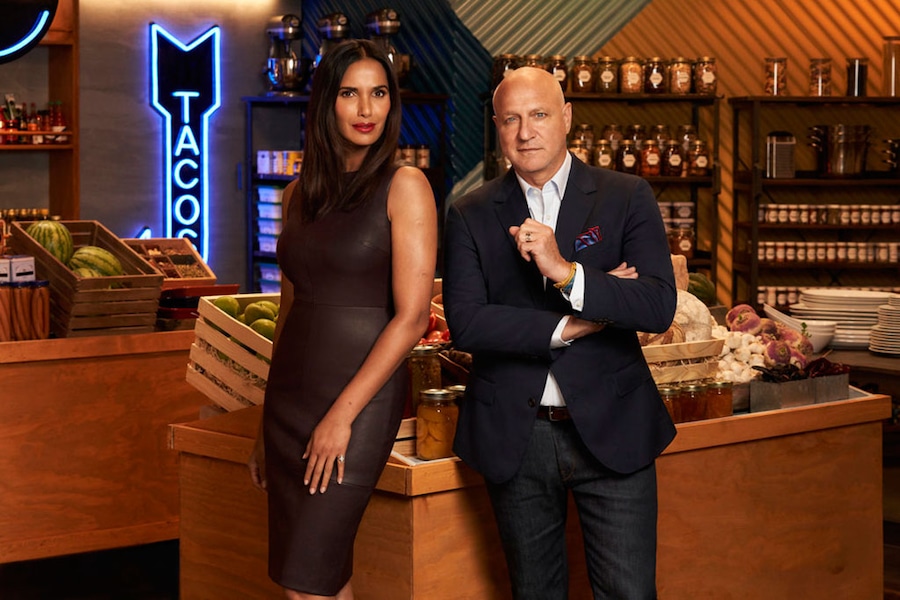 Smallz & Raskind/Bravo
Place Your Bets
The odds were never good that the pause in sports would spell the end of professional betting. Without NBA playoffs or hockey games, those with cash on hand simply had to get more creative. Among the activities you can now make a wager on: Russian table tennis matches (William Hill sports betting say a $100,000 spike in late March), video game simulations of football on Madden NFL and Top Chef, with website Reality Fantasy League running a thriving contest centered around Bravo's popular cooking competition.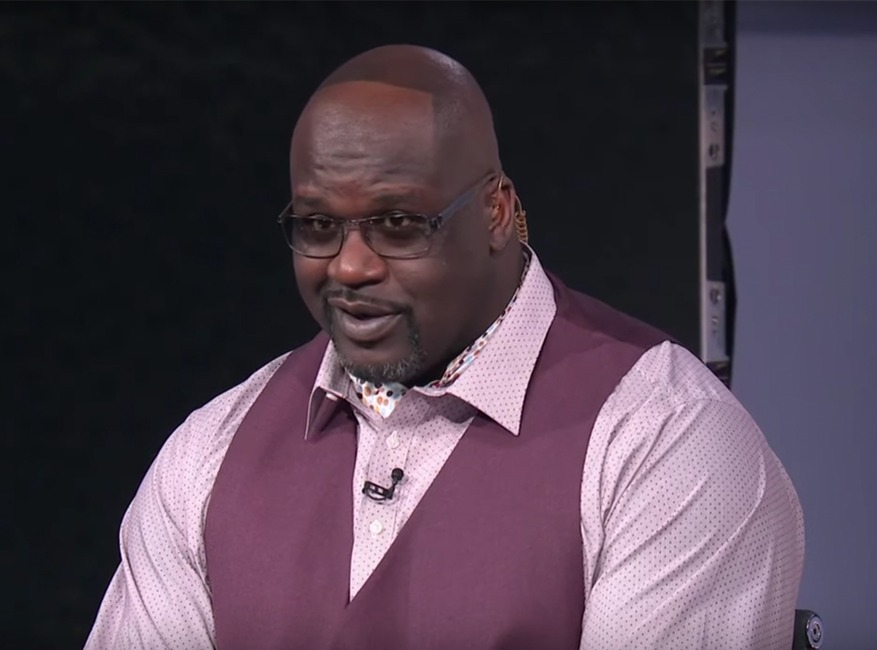 YouTube
Listen to an Insider's Perspective
You may not be able to catch the likes of Kevin Durant, Chris Paul and Draymond Green in action, but you can listen to them on "All the Smoke", hosted by former NBA players Stephen Jackson and Matt Barnes. Former pros Quentin Richardson and Darius Miles, meanwhile, interview the likes of Shaquille O'Neal, Candace Parker and Damian Lillard on "Knuckleheads".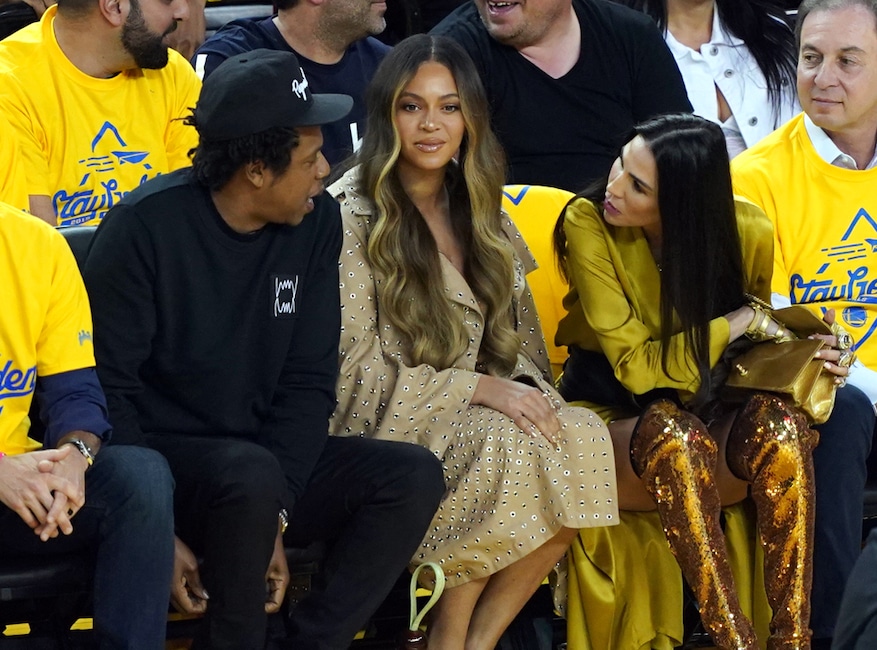 Thearon W. Henderson/Getty Images
Keep Tabs on Which Way the NBA Season Might Bounce
With practice facilities reopening for voluntary workouts, it appears the NBA is truly shooting to finish the season that was put on pause more than two months ago after Utah Jazz center Rudy Gobert became the first player to test positive for COVID-19. In a tweeted statement, the league's chief communications officer revealed they're in talks to move the whole operation to Disney's ESPN Wide World of Sports Complex in Florida, creating a campus-like setting to resume play in late July. LeBron James, for one, appears on board ("As soon as it's safe we would like to finish our season," he tweeted Apr. 30), so perhaps Disney truly is the happiest place on earth.
Article continues below
Ina Fassbender/Pool via Getty Images
See How the Other Half of the World Plays
In South Korea, baseball is back, with select games airing on ESPN, Germany's Bundesliga soccer league has begun play in front of scores of cardboard fans and the Portuguese and Spanish organizations are set to resume next month. You may not know the athletes or the lingo, but the love of the game is universal.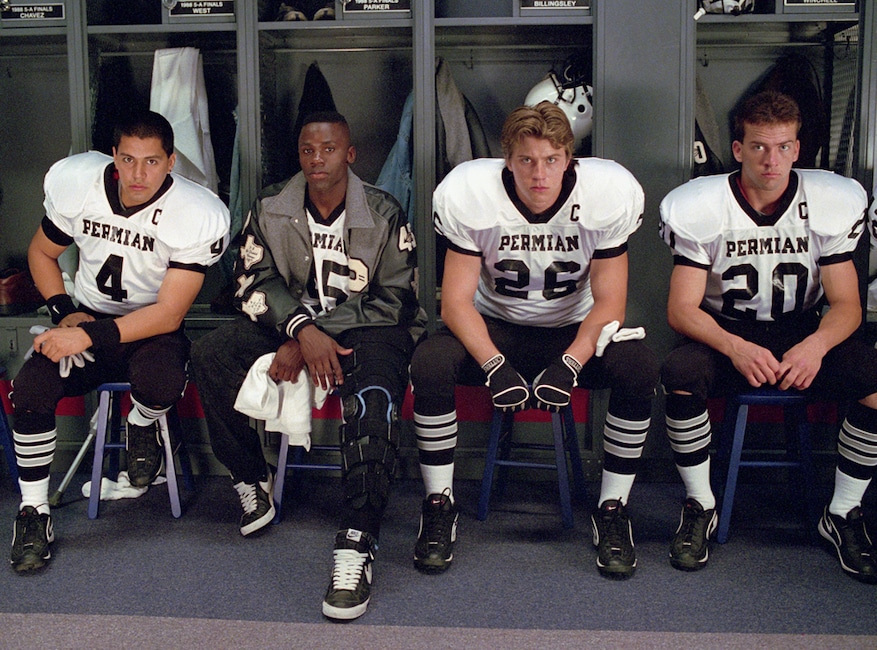 Ralph Nelson/Imagine Entertainment
Catch Up With Coach Taylor and the Boys
We're going to go ahead and assume you've already seen The Last Dance (though, if not, get thee to ESPN, stat to view the Michael Jordan-led doc). So follow that up with more sports-related binging. You can go the classic movie route: Hooisers, A League of Their Own, Field of Dreams, Rudy, Remember the Titans or take in, say, all five seasons of that seminal classic, Friday Night Lights. Clear eyes, full heart, can't lose.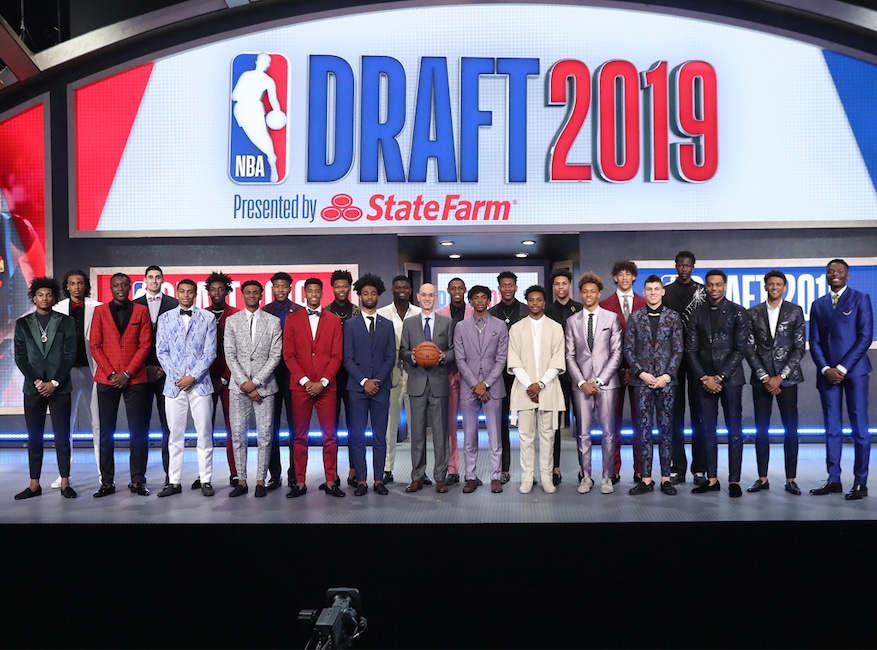 Nathaniel S. ButlerNBAE via Getty Images
Immerse Yourself in Every Mock Draft You Can Find
Because while the NBA season may still be in flux, the draft is definitely going to tip off at some point this calendar year. Probably. And while no one truly knows which teams will be selecting first or the college wunderkinds they're considering, that's not going to stop every expert with too much time on their hands from speculating.
Article continues below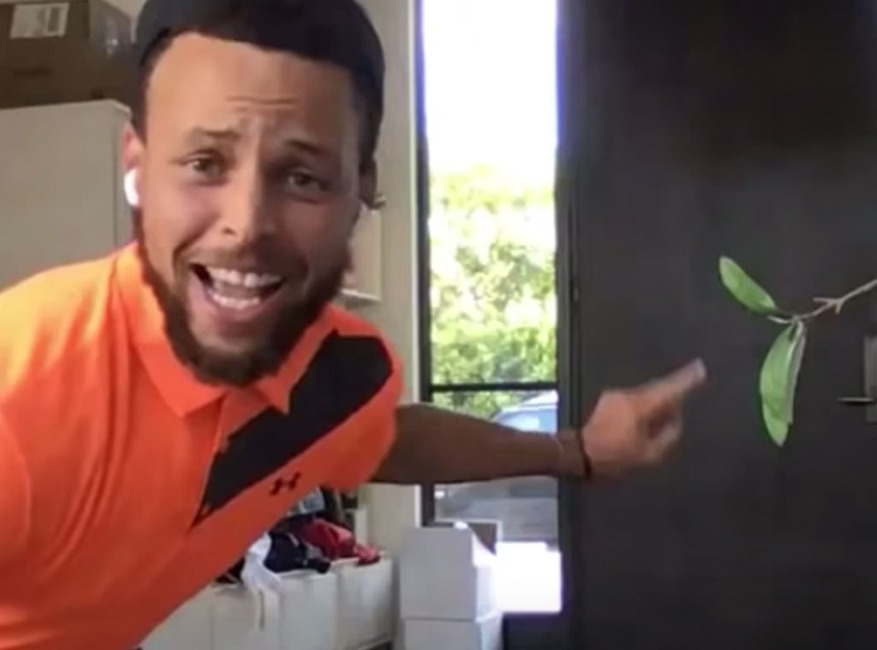 ABC
See Steph Curry Make a Different Type of Shot
With his day job on hold, the three-point specialist proved he can dazzle off the court as well. Watch Golden State's two-time league MVP demonstrate his putting skills in this clip from his May appearance on Jimmy Kimmel Live, then catch the expertise he has to offer fellow mini golf enthusiasts on ABC's summer competition series, Holey Moley every Thursday.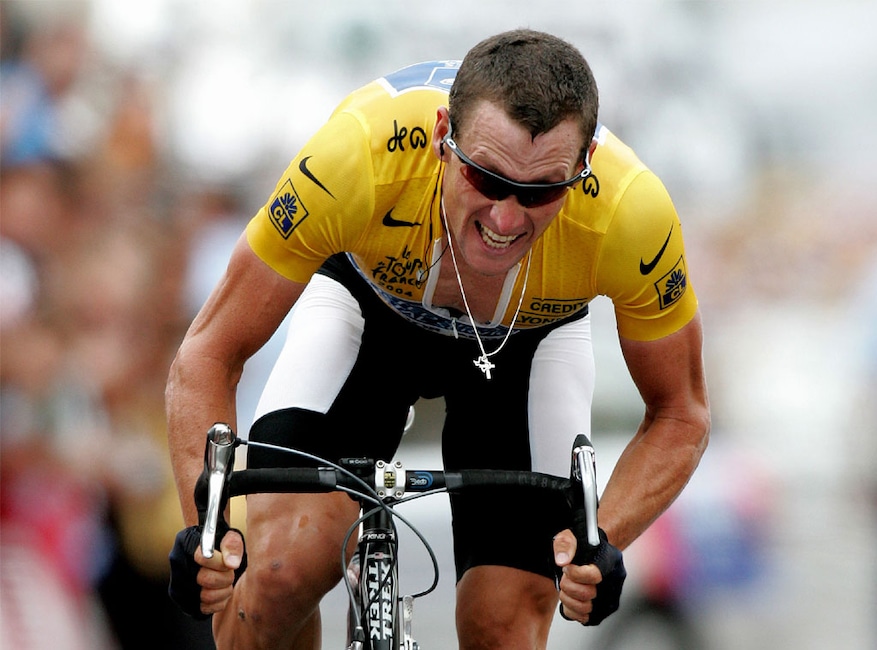 Tim de Waele for Getty Images
Take a Tour Through Lance Armstrong's Messy Past
Part one of ESPN's 30 for 30 documentary saw disgraced former cyclist Lance Armstrong declare he told some 10,000 lies (or rather the same fib over and over) during the doping scandal that stripped him of his seven Tour de France titles and speculate about whether the substances he ingested led to his testicular cancer diagnosis. So we're willing to bet the second half (airing Sunday night at 9 p.m.) will be quite the ride.
Jared C. Tilton/Getty Images
Give Nascar a Whirl
More than six million sports-deprived viewers raced to catch Fox's coverage of the NASCAR Cup Series when it returned in mid-May and as the official Instagram proclaimed, "We're just getting [re]started" with events scheduled through the summer. So, viewers, start your cable boxes!
Article continues below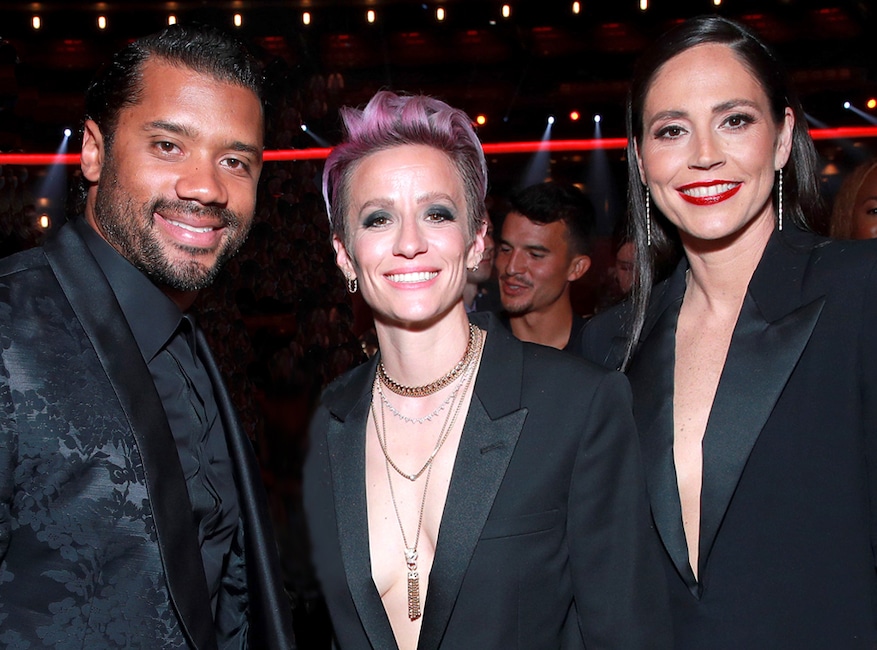 Rich Fury/Getty Images
Celebrate the Past Year's Highs
Yes, there were many before the coronavirus forced us all to hang up our jerseys. Hello, did you all forget about a little something called the U.S. Women's National Soccer team? Well, champ Megan Rapinoe and her magnum of champagne didn't. And the winner of the Golden Boot and Golden Ball trophys will be on hand with partner Sue Bird, a three-time WNBA champion, to host this year's remote ESPYs from their Seattle home June 21. Also signing on for the planned celebration of heroism and humanitarian aid: Seahawks quarterback Russell Wilson and, perhaps (please, please, please?), wife Ciara.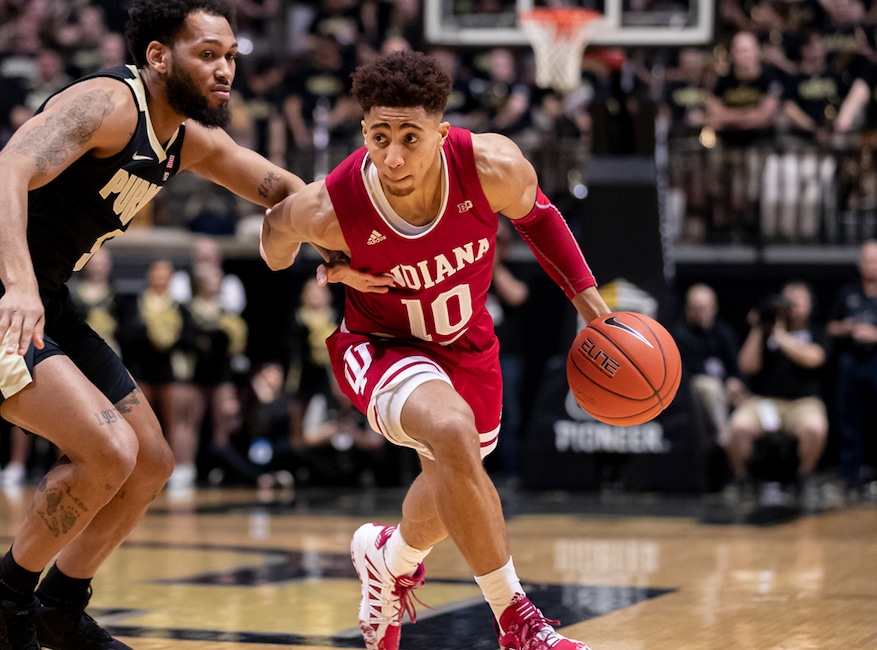 Michael Hickey/Getty Images
Relive the Glory Days
With no new games to fill up the schedule, ESPN and other conference-affiliated networks (think Big Ten Network, ACC Network) are flooding their airwaves with feel-good throwbacks. Whether you never got around to watching that time your college team cut down the nets or you've seen it so many times you could probably recite the play-by-play from memory, the matchup is sure to thrill. Just BYO-chicken wings.
Source: Read Full Article