51 Clever Christmas Captions For Instagram For Your Christmas Pajama Pics
Attention: We're now in peak holiday season, which means the malls are packed with people, the trees are bursting with the pre-Christmas day present fullness, the pine needles are just starting to fall on the floor, the snow isn't annoying, and your families are probably feeling closer than ever. Basically, you're down to the wire. It's time to finish Christmas prepping, and if there's one thing that needs to be added to your to-do list, it's picking out the perfect clever Christmas captions for your Christmas Instagram pictures.
Whether you like your pictures in your striped pajamas in front of the tree with bae, or tossing snow around outside, a quality caption is required. The Christmas season is one of the best times of year for Instagram captions — every song is 'Grammable, and there are so many common phrases that you honestly can't run out of cute ideas.
So this year, prep your poses, look surprised, and 'Gram with the most clever Christmas captions you'll find. From funny to serious, there's something for every mood in these 51 captions:
1. "All the jingle ladies."
2. "The tree isn't the only thing getting lit this year."
3. "Oh deer."
4. "Gangsta wrappa."
5. "Merry Christmas, you cotton-headed ninny muggins." —Buddy, Elf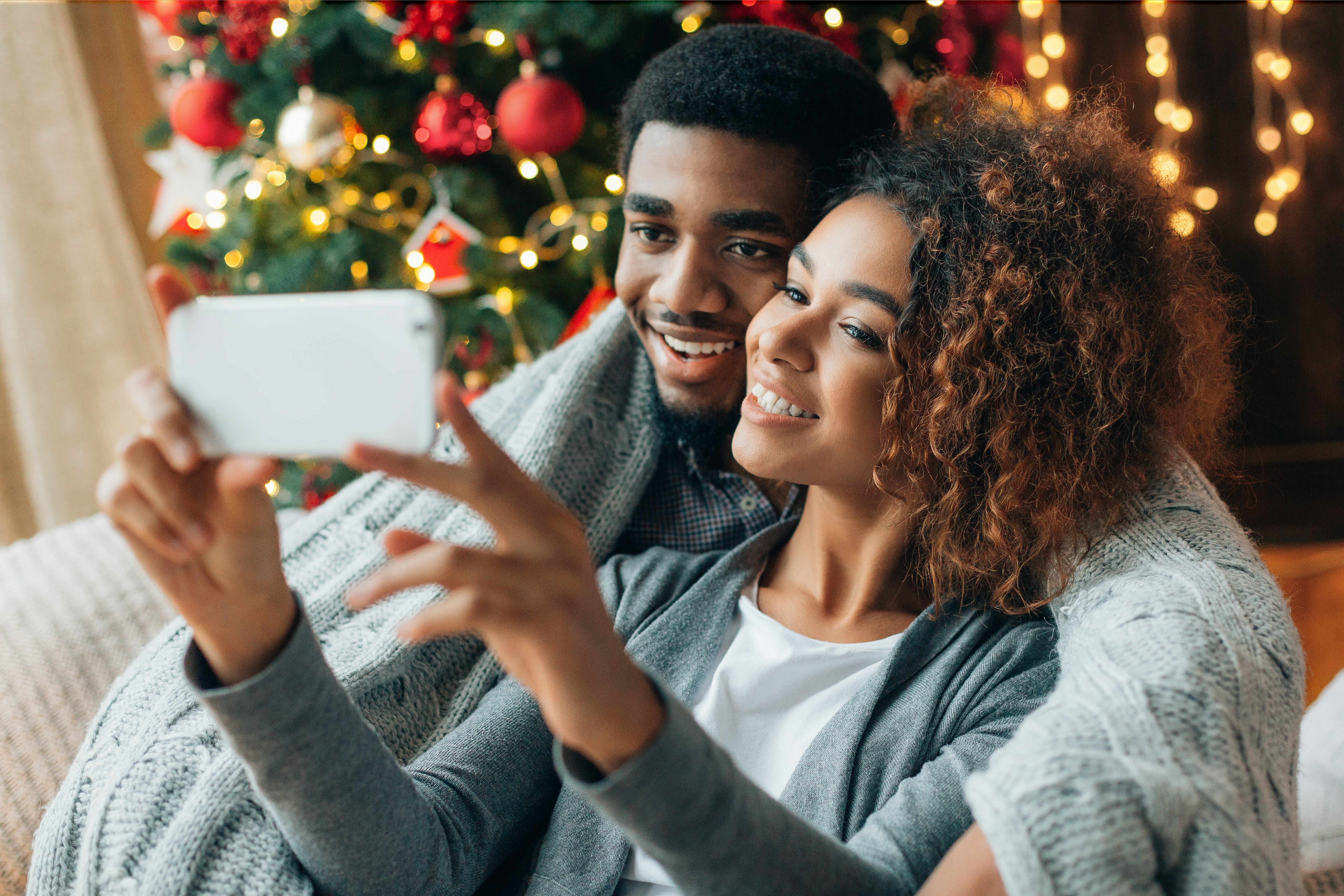 6. "Sleigh my name, sleigh my name."
7. "Sleigh-in it."
8. "It's feeling a lot like Christmas."
9. "Believe in your elf."
10. "Merry Christmas, ya filthy animals." —Home Alone
11. "You rock my Christmas socks."
12. "Don't get your tinsel in a tangle."
13. "Coffee & Christmas music."
14. "What did one ornament say to another? 'I like hanging with you.'"
15. "Meet me under the mistletoe."
16. "Drink up, grinches."
17. "May your days be merry and bright." —Irving Berlin
18. "Fa la la la."
19. "The best way to spread Christmas cheer is singing loud for all to hear." —Buddy, Elf
20. "Me every day: slay. Me in December: sleigh."
21. "More peppermint, please."
22. "The only time of year in which one can sit in front of a dead tree and eat candy out of socks."
23. "Single bells, single bells, single all the way."
24. "But first, let me take an elfie."
25. "Some people are worth melting for." —Olaf, Frozen
26. "All spruced up."
27. "Hurry down the chimney tonight." —Eartha Kitt, "Santa Baby"
28. "Stay cozy."
29. "Dear Santa… I can explain."
30. "Happy holla days."
31. "'Tis the season."
32. "Let's get lit."
33. "All roads lead home for the holidays."
34. "My favorite color is Christmas lights."
35. "Happy holiyays."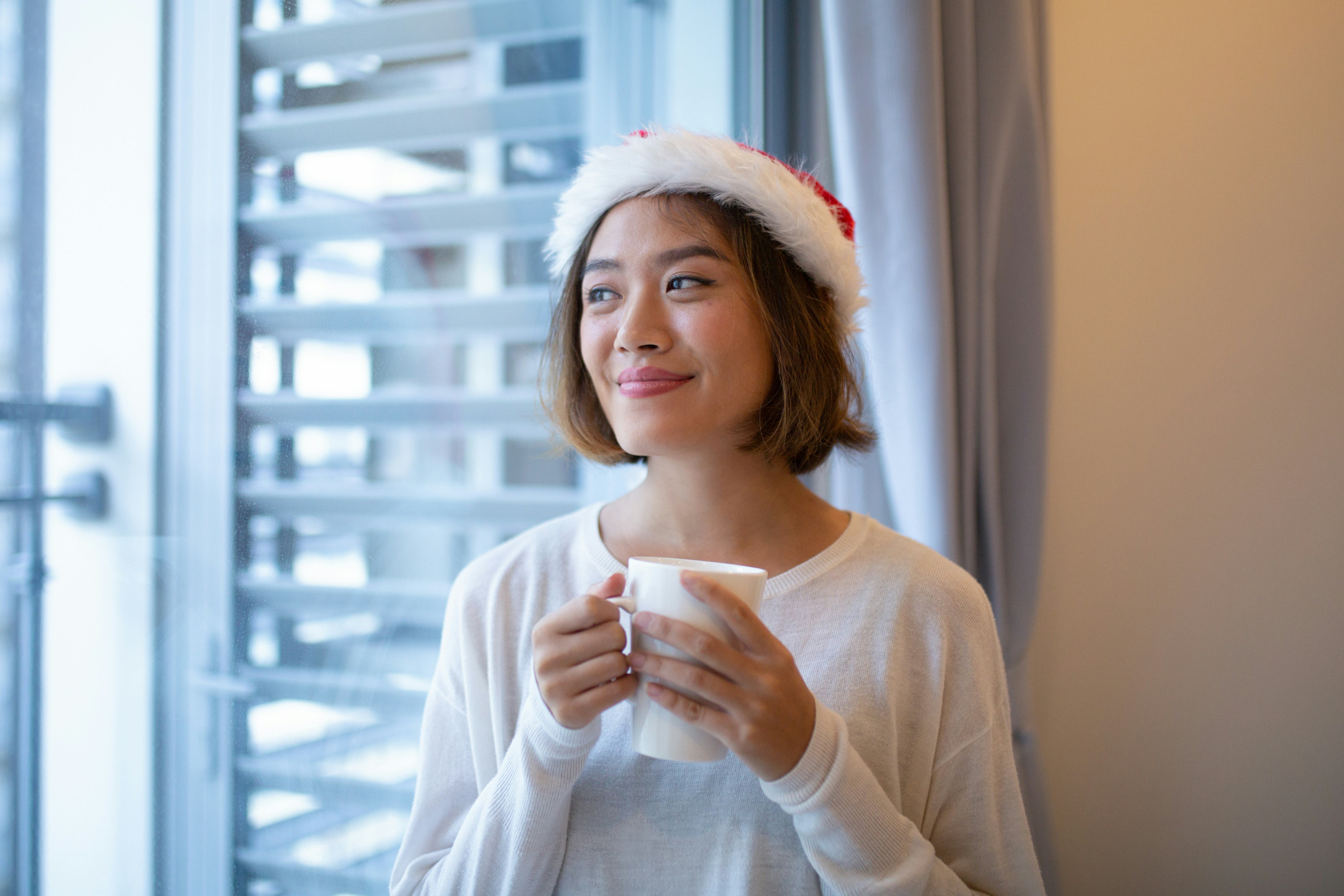 36. "Holiday wishes made with gingerbread hugs and peppermint kisses."
37. "The world changes when it snows."
38. "I'm on the list."
39. "Bah humbug!"
40. "We've got chemis-tree."
41. "Sparkly bows and mistletoe."
42. "Totally sleighed it."
43. "'Tis the season to sparkle."
44. "The elf did it."
45. "There's snow place like home."
46. "Just so we're clear, the Grinch never really hated Christmas. He hated people, which is fair."
47. "Warning: reindeer crossing."
48. "Let's get blitzened."
49. "My baby's in town and we're gonna do some winter things." –Ariana Grande, "Winter Things"
50. "Rudolph is my homeboy."
51. "Christmas cheer? I thought you said Christmas beer."
This article was originally published on
Source: Read Full Article