8 Sex-Themed Advent Calendars That Will Make Your Month Horny as Hell
I don't know who needs to hear this, but it's time to order yourself some advent calendars ahead of the holiday season because, hi, yes, they will sell out. Fast.
Instead of investing in your usual cheese or chocolate number though, allow me to put you on to something a lil more sensual that you can surprise yourself or partner with: a sex advent calendar.
Filled with sex toys, lube, and maybe even some lingerie, sex advent calendars are very much A Thing and will definitely make your holiday season more buzz-y than any cheese or wine could. (No offense to my loves gouda and pinot noir.)
Now sure, at this point in the year, you're prob more concerned with finding the hottest Halloween costume or perfecting your pumpkin-spiced whatever recipe, which, fair. But December will be here before we know it. You don't want to be stuck with some lame calendar full of stale hard candies, do you?
Luckily, you have some sex-themed advent calendar options already available for you, and we've curated a list of them below. (Plus, psst, you don't even have to wait till December to enjoy.)
So here are eight of our faves you can snag this year, but keep in mind even more calendars will be dropping as we approach the holidays, so check back here for more picks as the holidays get even closer. Enjoy!
A Romantic Month With Your Partner Advent Calendar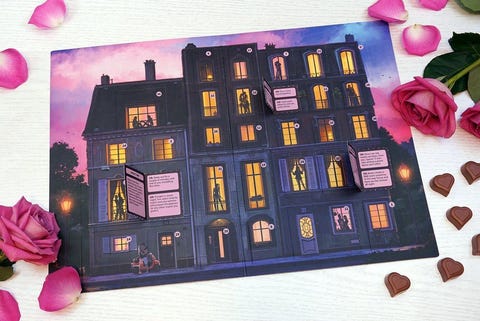 If you're looking for a classically sexy advent calendar that's not toy-related, this Tingletouch Romantic Calendar is ideal. It features a month of hot prompts for you and your partner to follow, but the best part is each day comes with three different prompt options so you won't be bullied into doing anything you don't wanna do.
7 Day Lingerie Adventure Box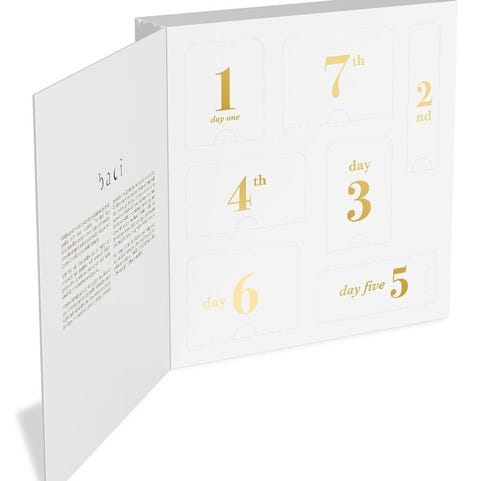 This Baci calendar kit from Yandy is perfect for those of you looking to invest in some sexy lingerie for the holidays. Inside you'll find over $100 worth of product, which includes some crystal pasties, a variety of thigh-high stockings, and a sexy black bodystocking. It also comes in queen size so you can ensure your perfect fit.
A Romantic December With Your Partner Advent Calendar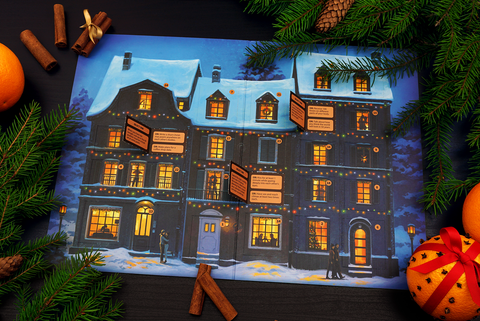 Get ready to see even more Tingletouch calendars on this list because they're kinda the HBICs of the sexy advent game. If you already grabbed the previous one last year—or just want something that looks more festive—check out the romantic December version. It's got a few more holiday-themed ideas and even looks more holly jolly in case you're putting it on display. Also, it comes with the classic "three prompt options" so you don't feel pressured to do something you're not into.
24 Days of Sex Advent Calendar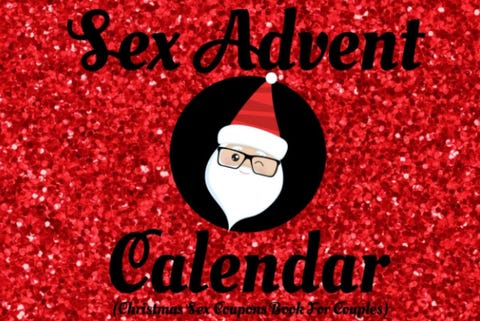 This one is more of a "stocking-stuffer" quality calendar, but for under $10, it's an easy buy. Plus, the reviews say it's full of "fun, sexy, and creative ideas," so you still get that steamy vibe for cheaper than your Starbucks order. While it doesn't have the classic little door thing most advent calendars tend to, there is a prompt for every day leading up to Christmas.
A Daring December With Your Partner Advent Calendar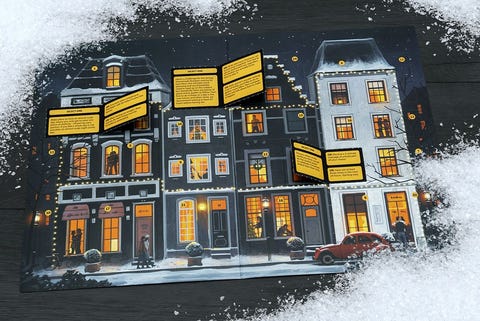 Like the other ones from this company, this sexy advent calendar has little doors you open every day of December, and it comes with three different prompt options with each door, so you can choose what feels best for you. But! This is the kinkiest version, so if you really wanna turn things up, this is where it's at. Just be warned, when I say it's kinky, I mean kinky, and the reviews say all of the prompts are pretty adventurous so be prepared for a v dirty December if you go this route.
12 Days of Sexy Gift Set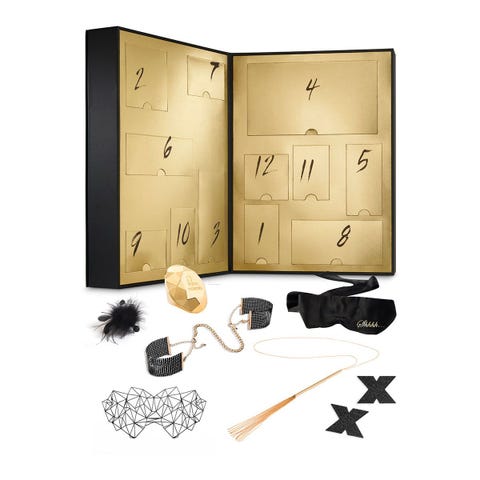 This 12-day advent calendar includes both sex toys and lingerie for a bit of everything good. There's a tassel choker, sparkling nipple pasties, back and cleavage chain, vinyl mask, belt, garters, blindfold, whip necklace, tickler, handcuff bracelets, a mesh collar, and for the big finale: a rechargeable vibrator shaped like a giant diamond. The included book will guide you on the correct order in which to open everything for 12 days of teasing suspense. Everything in the calendar is valued at $338, so you save over $150 right off the bat.
10 Days of Play Couples Gift Set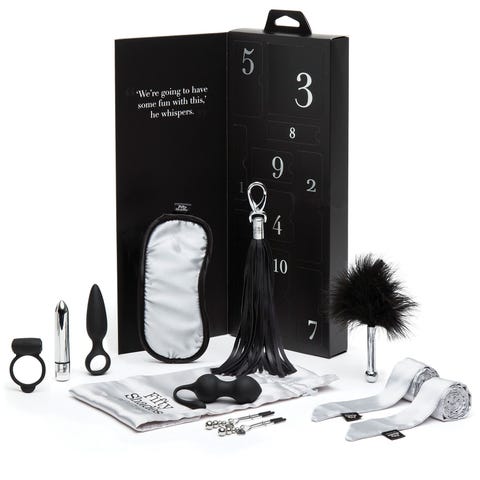 If you don't wanna commit to a full 24 days or spend that much coin, this 10-day version is a good alternative. With 10 toys for $110, each toy clocks in at around $11 each. You also get some exclusive products that you can't buy separately, like the kinky feather duster.
Wild Weekend Mega Couple's Sex Toy Kit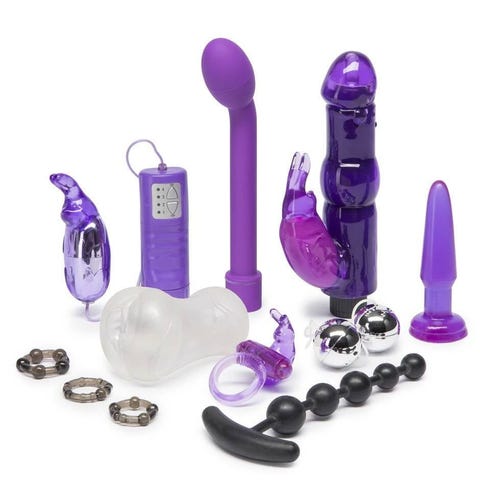 While technically not an advent calendar, the 11 different toys in this all-inclusive kit serve as a DIY version pretty easily. As one of Lovehoney's bestselling items, it makes sense to snatch one for the holiday season. There are a ton of vibrators including a rabbit vibrator, a butt toy, and several different cock rings in the mix, so rest assured, there will be something new to play with each time you reach for a different sexcessory. Save the one you're most excited about for Dec. 24 and get ready to orgasm your way to Christmas.
Source: Read Full Article