Chris Harrison's Girlfriend Just Trolled Him So Hard on His Birthday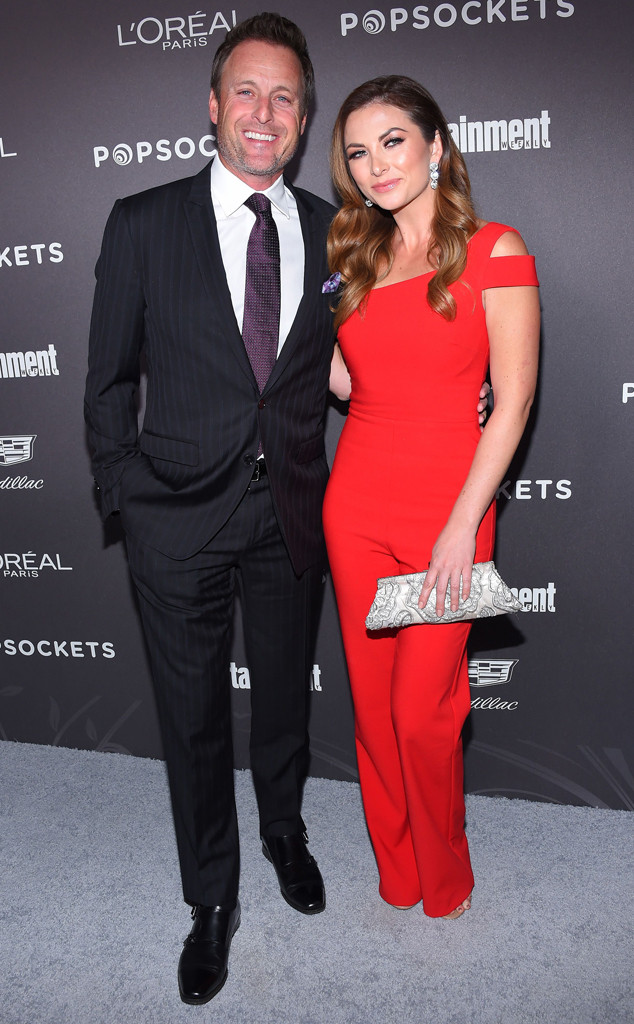 AFF-USA/Shutterstock
Happy birthday, Chris Harrison! The Bachelor host is celebrating his 48th birthday today.
In honor of the special day, Harrison's girlfriend, Lauren Zima, took the opportunity to troll her beau on social media. In a series of hilarious video clips, the Entertainment Tonight correspondent can be seen interviewing Harrison, even showing him where to stand for their chat.
"You have a mark, please hit it, thank you," Zima jokes in one clip. "This is how television works."
The journalist also reminds Harrison about hitting his mark in a separate interview, telling him, "What you're gonna wanna do is hit a mark, I don't know if you've heard of those before, but it's the tape on the floor. You're nailing it, yup, excellent work."
"Happy Birthday, Chris Harrison," Zima captioned the cute video post. "May you always hit your mark."
https://www.instagram.com/p/B0YfFc0nMki/
View this post on Instagram
Happy Birthday, Chris Harrison. May you always hit your mark. @chrisbharrison
A post shared by Lauren Zima (@laurenzima) on
The couple, who made their red carpet debut in January, started their romance via DM.
Though the two had a professional relationship over the years, things took a turn after running into each other at craft service. After the run-in at a Bachelor Tell All taping, Zima slid into Harrison's DMs, writing, "It was really good to see you."
"I opened the door and he walked through," Zima recently shared on Nick Viall's The Viall Files podcast. "It all worked out really well and it was also the perfect amount of time. We had a little bit of messaging and he said let's grab a drink and have real person talk."
Take a look at video above to learn more details about the duo's DM romance!
Don't miss E! News every weeknight at 7, only on E!
Source: Read Full Article