Ed Sheeran and Wife Cherry Seaborn Star in First Music Video Together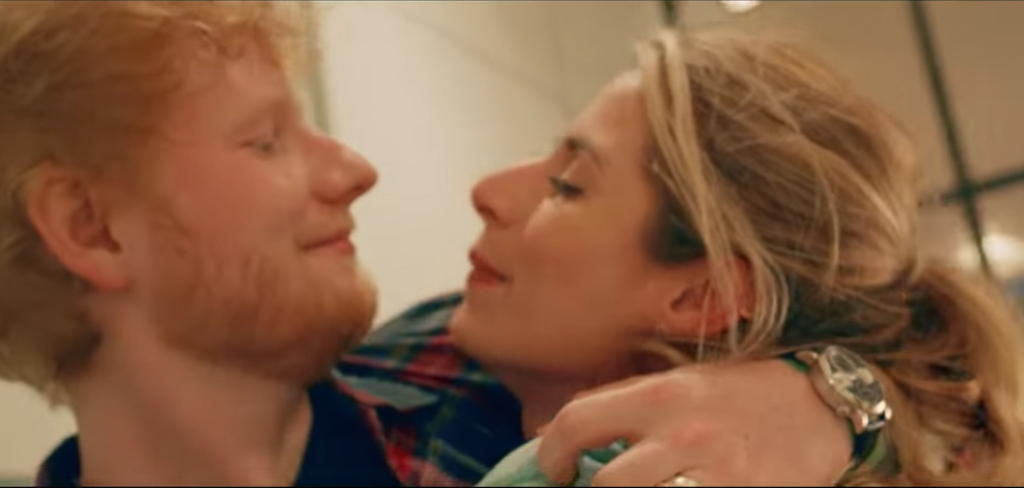 YouTube
Ed Sheeran is celebrating love from all around the world—and bringing his wife Cherry Seaborn along for the journey.
In his latest music video for his latest single "Put It All On Me"—a collaboration with Ella Mai from his latest No. 6 Collaborations Project—is a visual celebration of love in all its many forms.
The music video, directed by Jason Koenig, features a myriad of real-life couples dancing together and having fun from places like Guatemala, New York, Dallas, Tanzania, the Pacific Northwest, California and Zanzibar.
More than that, the video also takes us to London—where Ed and his wife Cherry make a special appearance dancing in the kitchen, marking the first time the two star in one of Ed's music videos together.
"Back in high school, Ed and Cherry were crushing hard. They made out at the Castle on the Hill. A few years ago, they reconnected, there were fireworks," the caption reads in the music video reads. "They married in January 2019."
After months of speculation, Ed confirmed that he was officially off the market earlier this summer in July.
The 28-year-old revealed the news on his latest album No. 6 Collaborations Project which also dropped back in July. And it was in the song "Remember the Name" featuring Eminem and 50 Cent that the artist sang, "Watch how the lyrics in this song might get twisted/My wife wears red but looks better without the lipstick."
He also opened up about whether or not to include the lyric in the song in an interview with Charlamagne Tha God. He told him, "It was actually before me and Cherry got married, and I knew that we'd be married by the point that the song came out."
All in all, it's safe to say that the "Thinking Out Loud" singer is head over heels for his wife Cherry.
"I constantly wake up every day with Cherry and I'm just like, 'Why the f–ck are you with me? You could literally be with whoever you wanted, and you've chosen me. And I'm saying all of the things that I think are wrong with me, but you still want to be with me,'" he said in the same interview. "And I just find that amazing."
Rumors that the two had tied the knot began circulating back in February and now the artist's "Put It All On Me" reveals that fans weren't too far off since the two wed sometime in January.
E! News returns Monday morning, Jan. 6 at 7 a.m.!
Source: Read Full Article