Erica Mena And Safaree Has Finalized Divorced, Safaree Will Dole Out $4.3K A Month For Child Support
They first met on VH1's Scared Famous, before their dating turned into a relationship on Love and Hip Hop: New York.
After getting engaged last season of LAHH: Atlanta (season nine), Erica and Safaree later joined Love and Hip Hop: Atlanta – for the current season. Erica and Safaree got married at the Fayette County Superior Court in Georgia in October 2019.
They later spoke about divorce at least twice, and in November 2020, Safaree said he is a bachelor and tagged divorce court in an Instagram post.
The couple have been facing issues on Love and Hip Hop season 10, which involves Safaree telling his wife that she changed after they got married.
Erica sat down with Safaree and told him they are supposed to be a team, but he responded by saying they are "definitely not".
It came after Safaree took to Twitter to reveal that getting married was the biggest mistake he made, which Erica said was publicly humiliating.
The post came out to the public in February 2021.
She then dumped their wedding photos, which Safaree said was worse due to the action being "real life".
Despite this, it looks like they have been continuing to live together. Following their heated row, Erica walked off and took off her mic.
Erica confirmed that she and Safaree have divorced now during a night out in a club when she took the microphone and announced the news.
"Ladies, can we say this together?" she said. "Pray for him. Prayyyy for him! Okay, DJ, you can turn it up again. I'm officially f***ing single! This is my divorce party!"
Erica filed for divorce from Safaree, while she was pregnant with their second child together. Their son was born in June 2021.
The divorce news first came out in May 2021, when she deleted photos of them together – in the same month that she announced her pregnancy.
She wrote on Instagram:
Marriage – It's not easy at all. But having a family of your very own makes up for it all. God, I thank you for the protection and all the consistent blessings. I have been through way too much not to be as grateful as I truly am.
RELATED: Scooter Braun Will Pay Ex-Wife Yael Cohen $20 Million And Give $60,000 A Month For Child Support
The couple also share a daughter Safire, 1, and Erica has asked the court for primary physical custody, according to court documents obtained by TMZ.
According to TMZ, Earlier this week, The former marriage of Safaree and Erica Mena was officially dissolved; they've finalized their divorce terms.
Legal documents obtained by TMZ show the judge signed off on the divorce September 12, after the exes came to their agreement through arbitration. Among those terms … Safaree will dole out $4,305 a month in child support.
Based on the terms of the agreement by the couple, Safaree will pay $4,305 a month in child support. The estranged couple will also share joint custody of the two young children. As for the couple's matrimonial home, they reportedly sold their sprawling $1.3 million Georgia mansion back in July. The home was sold to TV Executive and producer Carlos King. It doesn't seem that the home was a part of the divorce, as it appears that they had an amicable divorce at best.
Erica filed for divorce last May after claiming that Safaree cheated on her while she was pregnant with their son Legend.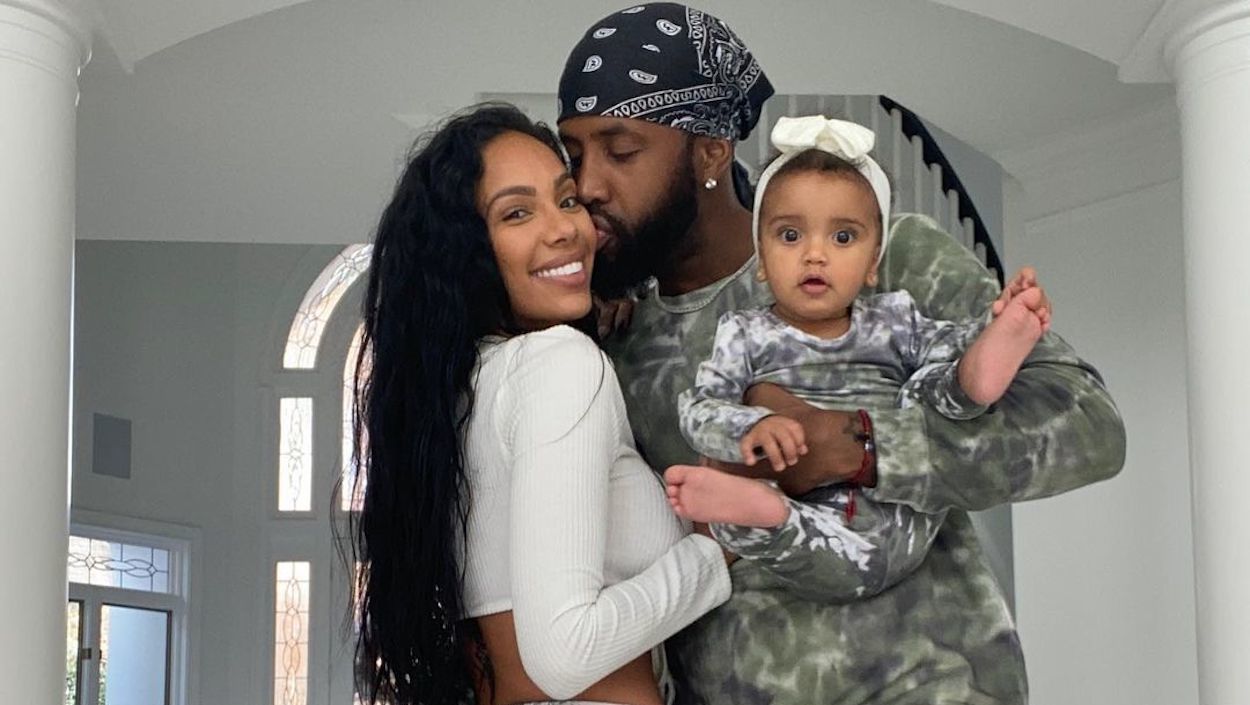 During her pregnancy, Erica called out Safaree many times on social media for not being there for her during the pregnancy. She also accused him of going off on vacation with his new girlfriend while she had given birth to their son, and he did not see the baby for more than a week while he was hospitalized in NICU after birth.
READ NEXT: Kanye West Finally Made A Decision To End His 2-year Partnership With GAP
Sources: Reality Titbit, TMZ, Urban Islandz
Source: Read Full Article