'Halo' Episode 9 Release Date and Time: Finale Teases Epic Covenant Battle
Halo Season 1 will wrap up very soon, with episode 9 dropping on Paramount+ this week. And if the finale's preview is any indication, it's sure to be an action-packed hour filled with twists and surprises. Here's the release date and time for Halo Episode 9 and what to expect from Master Chief's story of humanity.
[Spoiler alert: The following story contains spoilers for Halo Season 1 Episode 8, "Allegiance."]
'Halo' Episode 8 recap: Dr. Halsey's trap
Halo Episode 8, "Allegiance," saw Master Chief (Pablo Schreiber) get very close to Makee (Charlie Murphy) — so close that they slept together. They felt a connection over their shared experience on the Halo ring. And after a very deadly Covenant attack on a human colony, Chief felt that Makee could help the UNSC locate the aliens for a counter-attack. It seemed Makee was ready to join the UNSC, too, as she removed the Covenant's weapon from her finger.
Dr. Halsey (Natascha McElhone), who was banished from the UNSC base, attempted to regain control by convincing Makee to bring her the Covenant artifact, along with Master Chief. However, Makee refused. So, Halsey began the Zed Protocol — a plan that would turn the Silver Team's Spartans against the UNSC. Kai (Kate Kennedy) saw right through the plan because she removed her emotional suppressant, so Halsey ordered Riz (Natasha Culzac) and Vannak (Bentley Kalu) to restrain her.
Following Halsey's orders, Vannak and Riz trapped and attacked Master Chief. He nearly lost after a long battle, but Kai escaped her restraints and saved him.
Elsewhere, Makee tried to warn the UNSC leaders about Halsey's plan. However, Dr. Miranda Keyes (Olive Gray) revealed that she knew Makee's true intentions as a Covenant spy, so the UNSC captured Makee. In an attempt to free herself, she touched the artifact, sending a shockwave through the base. She met with Master Chief on Halo once again to say goodbye.
When does 'Halo' Episode 9 come out? Release date and time
Halo Episode 9 has a release date of May 19, 2022, following Paramount+'s pattern of dropping new episodes on Thursdays. As always, fans can expect the finale to arrive at 12 a.m. PT, which translates to 3 a.m. for viewers on the east coast. And with episode 9 finally landing on the streaming service, Halo Season 1 will be available to watch in full.
'Halo' Episode 9 preview: Which side will Makee choose?
Paramount+ recently unveiled a first look at the Halo finale, as seen below. In the trailer, Dr. Keyes tells Master Chief that Makee has taken the Covenant artifact and escaped. The UNSC attempts to send the Marines in to fight the aliens, but Chief insists it's a job for the Silver Team. Plus, he finally accepts Cortana's help.
The rest of the clip showcases a heated battle between the Silver Team and the Covenant, pulling out all the stops to channel the energy of the Halo video games.
Will Master Chief and the Silver Team successfully retrieve the artifacts? And will Makee return to the Covenant to maintain her loyalty? Fans will have to watch the finale to find out. However, given Halo's future, there will likely be a cliffhanger ending.
Will there be a 'Halo' Season 2?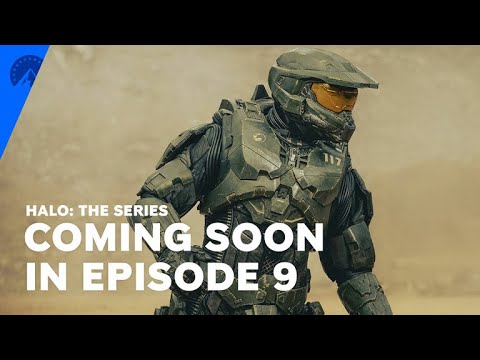 Halo Season 1 is coming to an end, but the story is far from over. Paramount+ announced Halo Season 2 before the show even premiered, promising fans a double dose of action and drama.
"Halo is an expansive, world-building opportunity for Paramount+, and we're thrilled to give fans a second season to look forward to before we launch the series next month," the streaming service's chief programming officer, Tanya Giles, said in a February statement.
David Nevins, chief content officer of scripted originals at Paramount+, added, "This second-season pickup reflects the confidence we have in the power of this epic series to attract and engage viewers. Halo has been a great collaboration with [Steven Spielberg's production company] Amblin and [Halo developer] 343 Industries, and we are all grateful for the opportunity to continue it."
Paramount+ has yet to announce a release date for Halo Season 2.
New episodes of Halo drop every Thursday on Paramount+. Stay tuned to Showbiz Cheat Sheet for more updates.
Source: Read Full Article