Here's How Madonna Was Inspired to Write Her Hit Song 'Vogue'
As the Queen of Pop, Madonna's influence is far-reaching and has the power to change the world; she sang herself, "Music makes the people come together." For many people in 1990, she did: her hit single "Vogue" became a movement, and she introduced millions of people to something most had no idea about.
'Vogue' didn't originate with Madonna
Madonna's hit song refers to the vogue dance style, which was created by LGBTQ dancers of color in New York City's ballroom scene. Willi Ninja is beloved by many as the Grandfather of Vogue, and audiences everywhere got an inside look into this community in the 1991 documentary Paris is Burning.
Vogue typically consists of five elements: hand performance, floor performance, catwalk, duckwalk, and spins and dips (often mistakenly referred to as "death drops").
HBO Max's series Legendary is TV's first competition show dedicated to vogue, and features several houses from the ballroom scene around the world. Coincidentally, one of the houses featured was the House of Ninja, whom judge Leiomy Maldonado said "Willi would be so proud of."
Madonna incorporated vogue into her performances
As someone considered by many to be ahead of her time, Madonna put vogue on the global map with her 1990 single "Vogue." She first fell in love with it at a nightclub in New York City when she saw Jose and Luis Xtravaganza voguing on the dance floor. They taught her some basic moves and instantly became a part of Madge's posse.
She recruited both Jose and Luis Xtravaganza as dancers and choreographers for the "Vogue" music video and later on her subsequent Blond Ambition tour. She can be seen doing some basic elements of "old way" and "new way" vogue in the video.
In addition to the two House of Xtravaganza members, Madonna brought the rest of her dancers from the "Vogue" video on tour with her.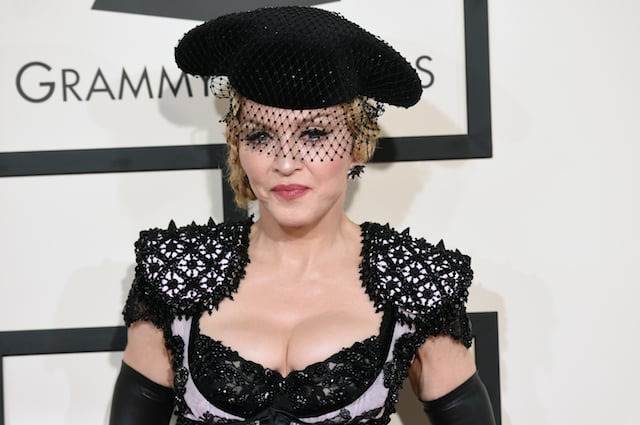 The 'Vogue' hysteria was chronicled on 'Pose'
The hit FX series Pose made history for having the most trans cast members in leading roles. It centers the stories of New York's LGBTQ people of color who were a part of the ballroom scene in the '80s and '90s.
Season 2 of Pose starts out in 1990 when a hot new Madonna song is rising to the top of the Billboard charts. The song, of course, is "Vogue," and at first, people are thrilled that such a huge celebrity was paying tribute to the ballroom world.
"Vogue" is a recurring theme song throughout the season, and it serves as a backdrop as the ballroom community lived their 15 minutes in the spotlight. Characters get opportunities like teaching vogue classes at the local YMCA and auditioning for Madonna's Blond Ambition tour (sound familiar?). But by the end of the season, the "Vogue" bonanza was over, and it was apparent that the world — and Madonna — had moved on.
Source: Read Full Article