Inside Prince Harry's Sweet Friendship With Joe Biden
Since he is not yet a United States citizen, Prince Harry was not able to vote in the 2020 presidential election.  But if he would have, there is a good chance he would have cast his ballot for Joe Biden. Neither Harry nor Meghan, Duchess of Sussex have endorsed a political party or shared their personal political views. But Harry and Mr. Biden met a few years ago when he was Vice President and they struck up a sweet friendship.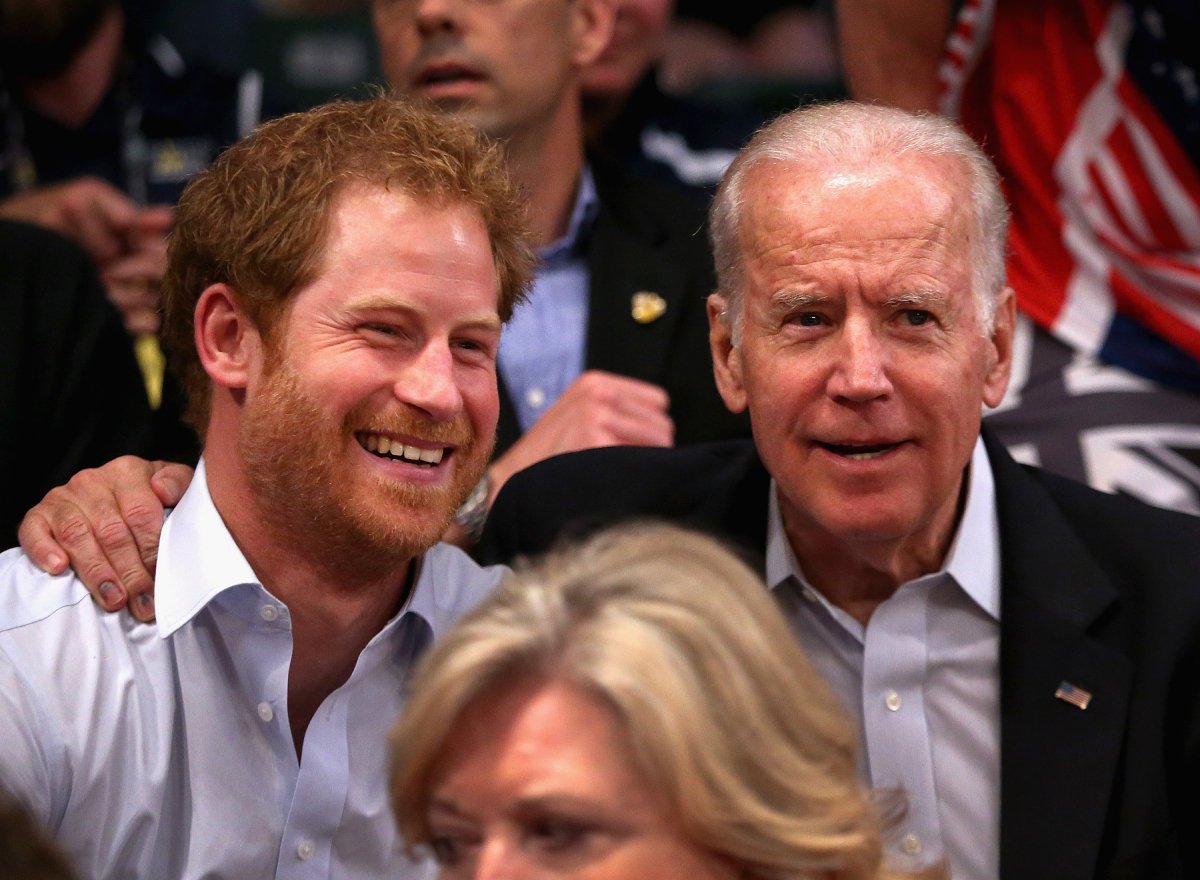 The Bidens have been big supporters of the Invictus Games
According to Hello! Magazine, Harry actually met Dr. Jill Biden first back in 2013 during his tour of the United States. The Duke of Sussex met the then-Second Lady at a reception for British and US wounded warriors in Washington.
During his trip, Harry visited the Warrior Games in Colorado. This is what inspired the prince to create the Invictus Games, an international Paralympic event for wounded, injured, and sick armed services personnel.
For the inaugural Invictus Games in 2014, Dr. Jill Biden traveled to London on her own to cheer on the team from the United States. When the games came to the United States in 2016, Mr. Biden made it a point to be there.
At the time, Mr. Biden joked about his wife attending the London games on her own. He wondered if he should be "worried" about seeing his wife "on Harry's arm."
"My wife was with Prince Harry at the Invictus Games," Mr. Biden told a reporter. "And I read in The Guardian, or one of them, and it says — I'm paraphrasing — everywhere Prince Harry went, he had this blonde woman on his arm ‒ the Vice President's wife! I'm a little worried here, you know what I mean?"
Cameras caught Prince Harry with the Bidens at a basketball game
The Invictus Games features veterans from all over the world competing in nine adaptive sports like wheelchair basketball and sitting volleyball. In October 2015, Prince Harry, Dr. Biden, and First Lady Michelle Obama launched Invictus Games 2016 together at Fort Belvoir in Orlando, Florida.
As Express notes, the Duke of Sussex sat with the Bidens when they attended a wheelchair basketball game at the 2016 games. Cameras caught the trio together talking and laughing while in the stands. Mr. Biden joked with the crowd that "Jill went to London for the last Games. She spent too much damn time with Prince Harry."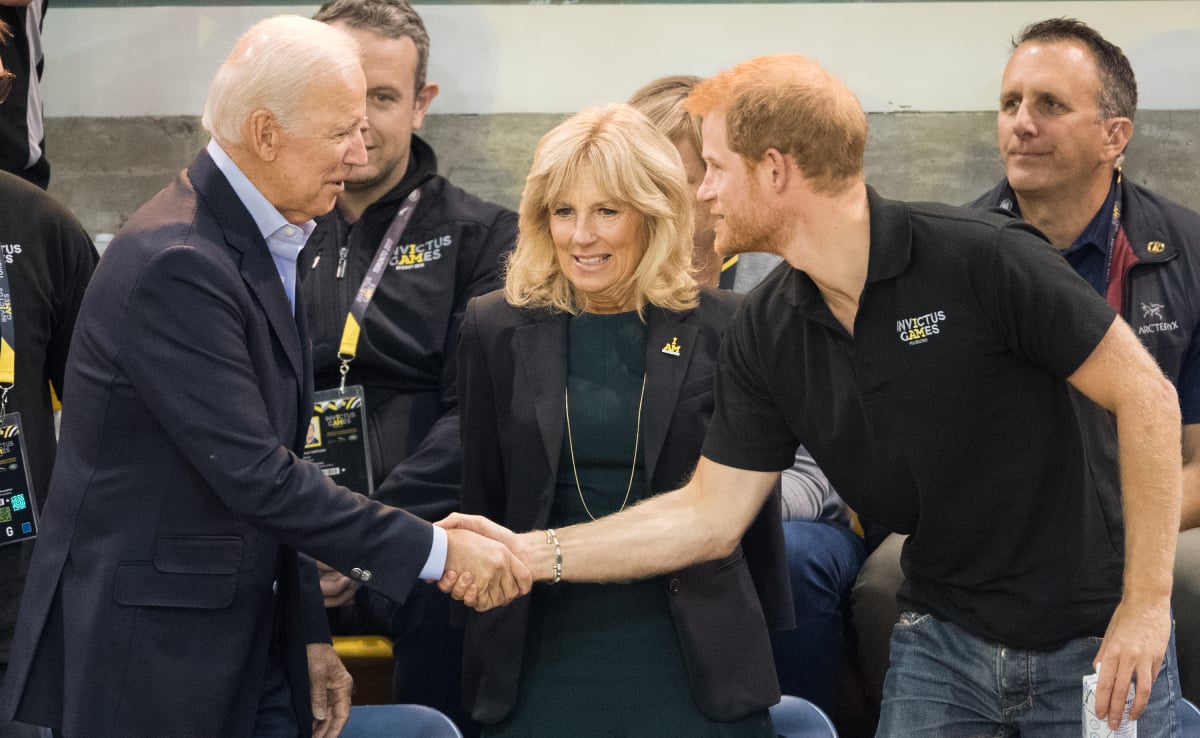 The Bidens also paid tribute to their son Beau, an Iraq War veteran who passed away in May 2015 from brain cancer.
"We're a military family. Our son Beau was a major. He used to have a saying and he lived it. He'd say, 'Never complain and never explain' and he lived it," Mr. Biden said.
The Bidens continued to support the Invictus Games in 2017 when they attended the finals in Toronto. This was the same event where Harry made his public debut with girlfriend, Meghan Markle.
Prince Harry is also friends with Barack and Michelle Obama
In addition to being friends with the Bidens, Prince Harry is also friends with former President and First Lady Barack and Michelle Obama. Harry and President Obama sat down together for a BBC Radio 4 interview, an event The New York Times dubbed "When Harry Met Barry."
During the discussion, Harry asked Obama if he preferred The Good Wife or Suits, the drama that Meghan, Duchess of Sussex starred in at the time. Obama's answer was Suits, to which Harry replied, "Great, great answer."
When they were discussing the two films about an attack on the White House – White House Down and Olympus Has Fallen – Obama admitted he had not seen either film.
When Prince Harry suggested that White House Down was the better movie, Mr. Obama replied, "Ok, I'll take your word for it." Obama then fist-bumped Harry.
Source: Read Full Article