Jim Edmonds Addresses Meghan King Edmonds Divorce and Cheating Rumors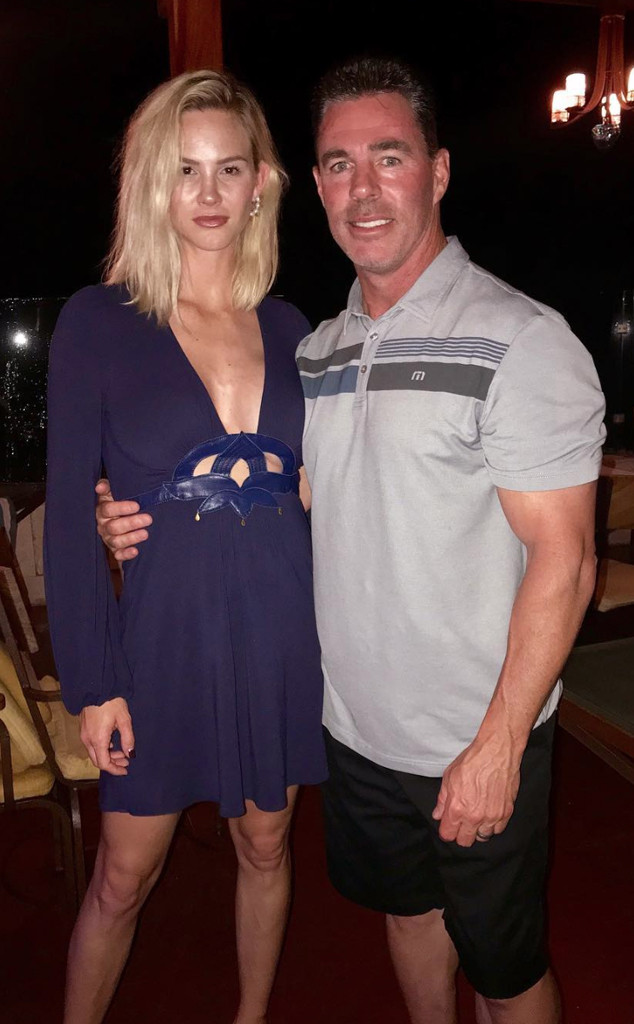 Instagram
Jim Edmonds is setting the record straight.
The former MLB player reportedly filed for divorce from Meghan King Edmonds on Friday, according to US Weekly, who cited multiple sources. The couple, who shares three kids together, had just celebrated their five-year anniversary earlier this week.
Along with the news of the pair's divorce, the lifestyle blogger and Real Housewives star accused Jim of cheating on her with their family nanny, Carly Wilson.
Now, the 49-year-old sports broadcaster is ready to speak his truth and break his silence. "It's dangerous, irresponsible and hurtful to all to allow a rumor to be spread to the world because of insecurities," he exclusively told US Weekly on Saturday.
Earlier in the day, he also shared a cryptic post on his Instagram Stories. "No one can throw a bigger tantrum than a narcissist who is losing control of someone else's mind," he wrote as his caption.
Moreover, Jim isn't the only one to break his silence on the matter. The family nanny also addressed the affair allegations on Saturday afternoon.
https://www.instagram.com/p/B4ERJclAZzZ/
View this post on Instagram
So raw ??
A post shared by Meghan King Edmonds (@meghankedmonds) on
When someone asked her point-blank if she "was with Jim now," Carly simply responded, "The allegations are completely false."
What's more? Meghan also took to Instagram to seemingly make a statement about her relationship. "So raw," she captioned her bare-faced selfie. She also responded to a follower's comment about her ex, who wrote, "Judging by Jim's Instagram, I'm guessing it's nanny Carly whom he posted NINE photos of 11 months ago. And she deleted her IG."
The reality TV personality replied with a thumbs up emoji.
Earlier this month, Meghan opened up about her marriage during an interview with Bravo's The Daily Dish.
"I think after such a breach of trust, it's so hard to rebuild from there, especially [with] so many distractions, like our son's health problems and two other little babies as well. And so to focus on the two of us as a couple, is really hard."
"I'm in no way taking responsibility from him or accountability—and if we were just dating, he would be long gone," she continued. "But we built a life together and there are so many lives that would be affected. I'm hurt right now and our life is massively affected, but if we were to split just because of his indiscretion, then there's multiple other people who are affected, as well."
She added, "So I owe it to not only myself and the commitment I made to my marriage to work on it, but I owe it to my children."
(E! and Bravo are both part of the NBCUniversal family.)
Source: Read Full Article