Marvel Cinematic Universe and X-Men Fans Suspect 2 Actors Could Play Storm
With Disney purchasing Fox and Tom Holland and Benedict Cumberbatch splitting open the multiverse, now seems like the perfect time to introduce the X-Men Mutants like Wolverine and Storm into the Marvel Cinematic Universe. And fans have their eyes set on two actors to play the next live-action Ororo Munroe, AKA Storm.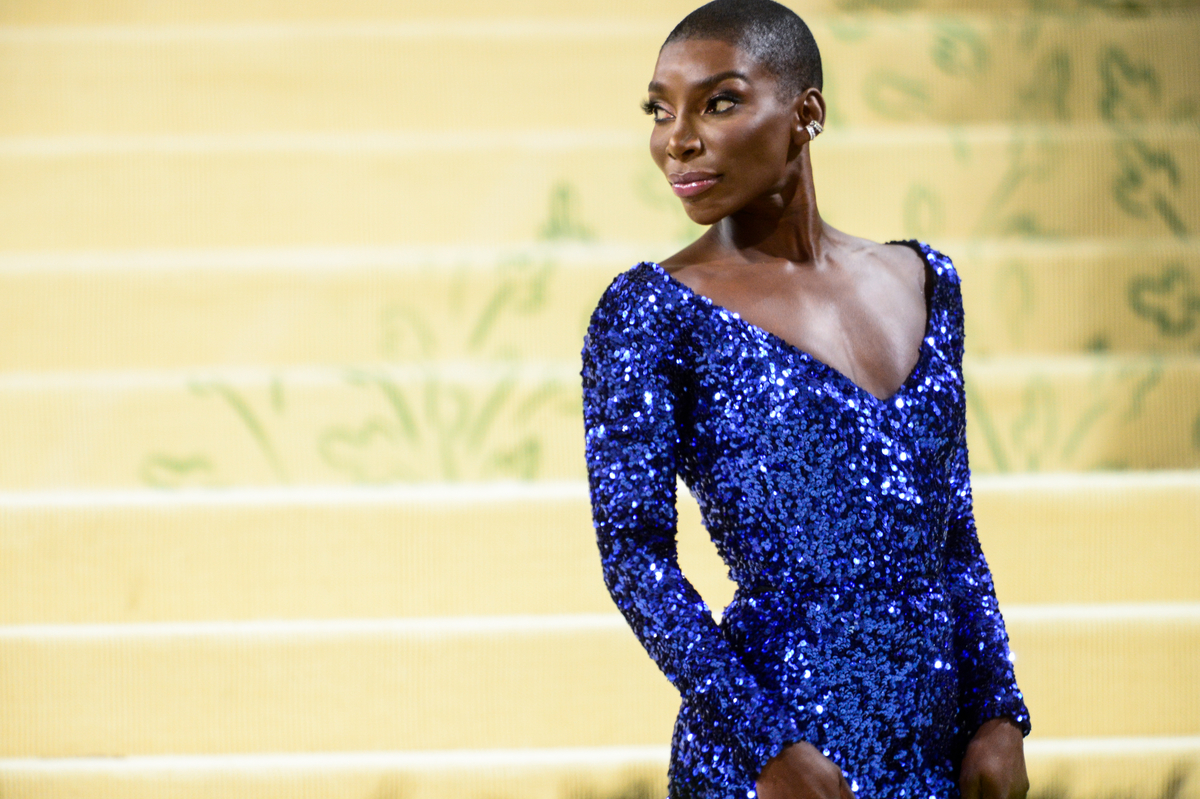 Janelle Monáe wants to play Storm of the X-Men in the Marvel Cinematic Universe
Moonlight and Hidden Figures star has expressed interest in playing the elemental goddess.
"I definitely have thrown it out there," she told Empire Magazine. "One of my dreams has always been to play Storm. I don't know if she comes in Black Panther, but it would be a dream to have her in it. I don't know where they are with that."
In Marvel comics, romance bloomed between the X-Men's Storm and Black Panther. They even married during the superhero Civil War, leading to Iron Man and Captain America nearly fighting just before the ceremony.
Monáe knows that she would follow various live-action and voice actors that brought Storm to life. Halle Berry blasted villains with bolts of lightning in Fox's X-Men series in the 2000s.
"A lot of women have played Storm, and they've done an exceptional job, and I would love to be in that line of artists and get to do Storm justice."
Fans petitioned for Marvel to cast Dominique Jackson as the X-Men Storm
Online petitions often seem like a dime a dozen. However, one petition on Change.org caught the attention of American Gods actor Dominique Jackson.
"Fans of the X-Men's Storm finally deserve to see an on-screen version of her that matches the strong black woman leader we grew up with from the comic books," the petition said.
The petition quickly gained over 20,000 signatures. Jackson responded to the love on Instagram.
"Thank you all 4 making my day," she wrote. "It's not even about if Marvel sees this, but just knowing that you are valued is what is important and makes us all feel human and respected as a part of community and society! I have always looked to Storm as representation of my true self!"
While both Monáe and Jackon had their X-Men fans, the Marvel Cinematic Universe may have already cast their Storm according to one rumor.
'Black Panther 2' cast Michaela Coel in a mysterious role
While Marvel elected not to recast Chadwick Boseman's T'Challa role, Black Panther: Wakanda Forever continues development. Fan theories around the internet suspect Shuri or an alternate universe Killmonger to take up the Black Panther mantle.
Another rumor questioned if the newly added Michaela Coel could tie into T'Challa.
"Rumors have swirled of the inclusion of Marvel Comics' original mutant, Namor, and his kingdom of Atlantis in the plot of the upcoming film. If Marvel does plan on introducing mutants into Black Panther 2, is it possible they could also add King T'Challa's Marvel Comics queen, Ororo Munroe?" InsideTheMagic speculated.
With the X-Men back in reach of the Marvel Cinematic Universe, fans have been itching to see Storm, Cyclops, Jean Grey, Rogue, and the rest of the Mutants. Whether Coel, Jackson, or Monáe might take the role, Storm is sure to shake up the Marvel Universe.
Source: Read Full Article