Meghan Markle and Kate Middleton's Relationship Opposite of What Was Written in 'Finding Freedom,' Royal Experts Claim
Once upon a time, fans thought that Kate Middleton and Meghan Markle were very close and had bonded over the unique experience of marrying into the British royal family. But then rumors swirled suggesting that wasn't the case.
Many fans really began to wonder about the Duchess of Cambridge and the Duchess of Sussex 's relationship following the Sussexes' exit from royal life and release of the book Finding Freedom: Harry and Meghan and the Making of A Modern Royal Family. Now, there are claims that what was written in the pro-Sussex biography about how the duchesses got along is very different from how things actually were.
What was written about Meghan and Kate in 'Finding Freedom'
In the book Finding Freedom authors Omid Scobie and Carolyn Durand claimed the relationship between the two women never truly took off.
They wrote: "Their relationship hadn't progressed much since she was Harry's girlfriend. Meghan envisioned Kate would reach out and help her understand everything an outsider to the Firm needed to know. That didn't happen. Meghan was disappointed that she and Kate hadn't bonded over the position they shared, but she wasn't losing sleep over it."
After months and months of denying that the Sussexes had anything to do with Finding Freedom, Meghan admitted in her tabloid trial that she really did help with the book. In documents filed, her lawyers said she gave details about her relationship with her father to a third party but did not contact the authors directly.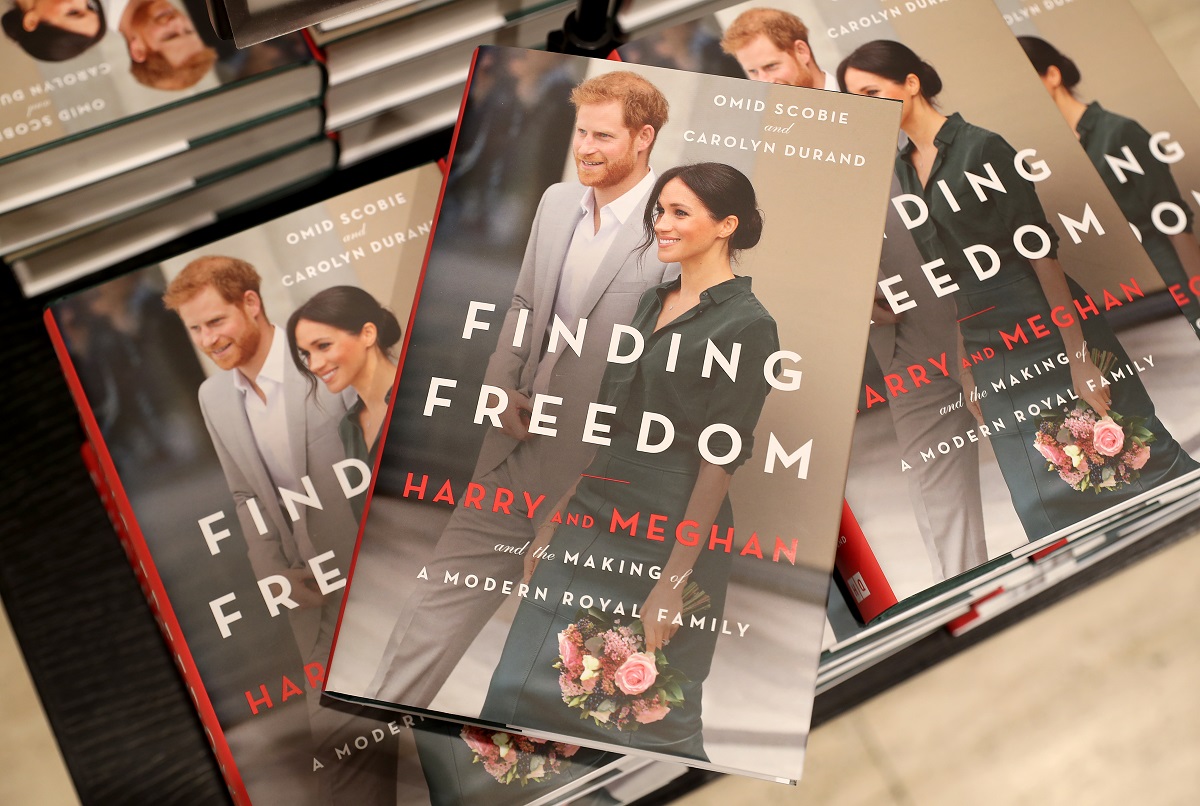 Claims that Kate tried to bond with her sister-in-law and help her transition into royal life
Despite the claims made in the book, two royal experts are disputing that and saying that Kate did try to bond with Meghan and show her the royal ropes.
The Express noted that in the documentary Kate: Our Queen in Waiting, royal correspondent Emily Andrews said Kate was glad to have Meghan around as "there was someone else the press would focus on. There was someone new in town" and that Kate told Meghan: "If you want me to put you in touch with any designer, fashion designer I know, of course, I can."
Andrews added that "Kate did try as much as possible to help Meghan as she entered the royal fray."
Broadcaster Bidisha also said the Duchess of Cambridge offered to help Meghan learn about British customs and the rules she would need to follow as a new royal.
"By all accounts, during those early months, she did reach out to Meghan. Apparently, Kate also schooled Meghan in some of those English conventions you may not think about as an arriving American," Bidisha explained. "What are all those unspoken rules that you need to follow if you're a royal?"
Meghan said nothing was the way it appeared
Meghan has spoken out herself about how she and Kate weren't close.
During her primetime special with Oprah Winfrey, Meghan was asked about her relationship with Kate and if it wasn't so great why did we see countless photos of them looking happy and smiling alongside each other.
Meghan responded to that by insisting that they did not have a close relationship like it appeared. "My understanding and my experience for the past four years is that it's nothing like what it looks like." The duchess then emphasized that in the royal family: "It's nothing like what it looks like."
RELATED – Meghan Markle's Most Surprising 'The Tig' Posts From Her Girl Crush to What She Wrote About Kate Middleton Before Meeting Harry
Source: Read Full Article