'Morbius' Director Confirms a Spider-Man Exists in the Sony Universe
The Jared Leto Morbius movie has existed in a weird limbo between the Sony Universe and the Marvel Cinematic Universe. Fans have asked if Michael Morbius is part of Marvel Phase 4 or if Michael Keaton plays Adrian Toomes, aka The Vulture from Spider-Man: Homecoming. Could Andrew Garfield collide with Morbius after the events of Spider-Man: No Way Home? Morbius director Daniel Espinosa revealed that a Spider-Man does exist in the Sony Universe, but not the one you might think.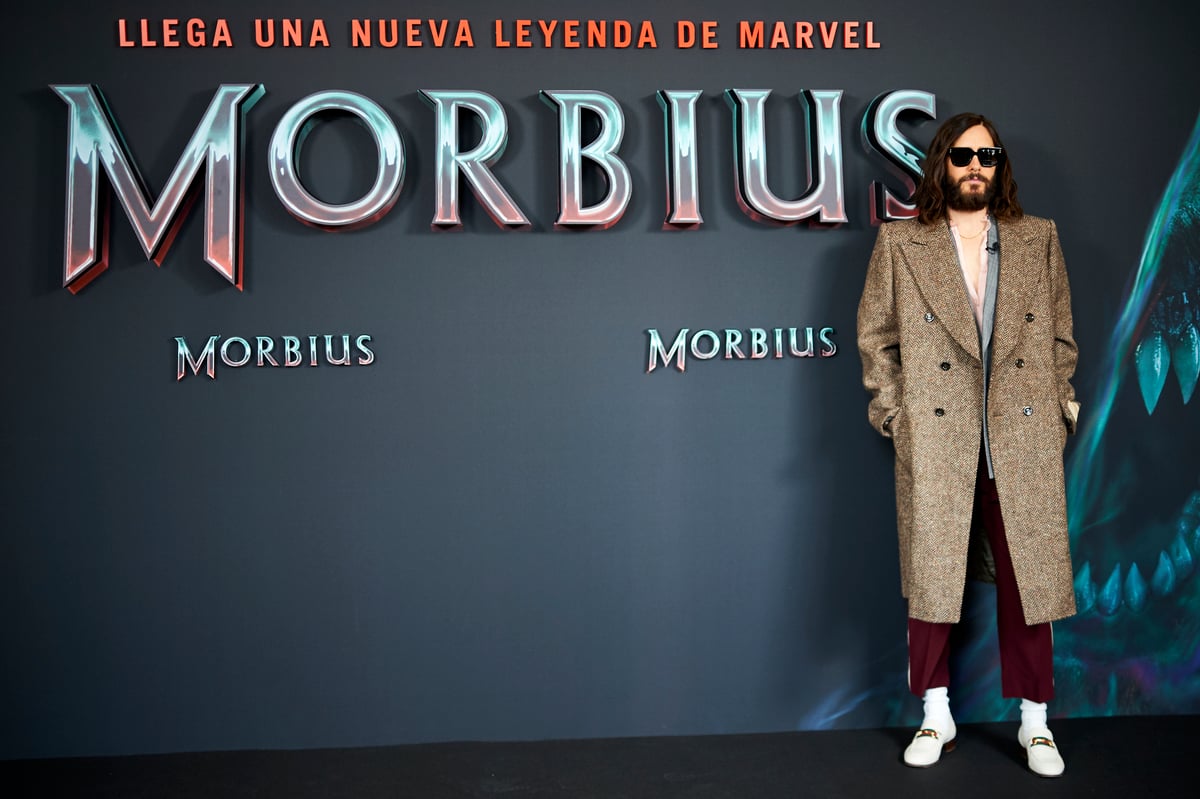 'Morbius' trailers and actors address whether or not a Spider-Man exists in the Sony Universe
It opened infinite possibilities when Doctor Strange (Benedict Cumberbatch) pulled Tobey Maguire, Andrew Garfield, and Venom (Tom Hardy) into the MCU. However, when Tom Holland made a sacrifice to send everyone back, fans wanted to know what came next.
And with the Sam Raimi and The Amazing Spider-Man movies revitalized, fans wondered if Garfield and Maguire could have another part to play. It led to rumors of Garfield joining the Morbius cast after a delay.
However, The Amazing Spider-Man actor said he has no plans to return as Spider-Man, even if no one believes him after Andrew Garfield lied to everyone, including Emma Stone.
This seems to contradict the Morbius trailer, which included graffiti of his Spider-Man with the word "murderer" painted over him.
However, one interview went straight to the top to ask Morbius director Daniel Espinosa about Spider-Man in the Sony Universe once and for all.
'Morbius' director Daniel Espinosa teased a Spider-Man in the Sony Universe
When asked about the New York City that Leto's Dr. Michael Morbius battles the Matt Smith villain, Espinosa answered one of of the biggest questions.
"Of course!" Espinosa told Cinemablend.
"I mean, in almost all Spider-Verse or, you know, the (universes) that existed in the Marvel universe, if you read the comic books, the whole idea of that kind of – the Marvel string theory, if you would call it that. It's very related to, if you remember, the alternative Seinfelds," he continued. "You have a world where you have the same characters, and it's ALL of the characters, but they are slightly different."
According to the director, a Spider-Man does exist in the Sony Universe. However, he kept which Spidey under wraps.
"So in almost all verses, you have Spider-Man, or a Fantastic Four, or a Tony Stark, or a Morbius. But they will be different in tone. That's not quite the way that the Marvel Cinematic Universe (is) approaching the idea, but they're remaining to some core truth," he noted.
Is the webhead in the 'Venom' and 'Morbius' universe Tom Holland, Andrew Garfield, Tobey Maguire, or someone else?
While the Morbius director confirmed a Spider-Man in the Sony Universe, he did not say which version. Tom Holland seems the most unlikely, as Disney and Marvel likely want to keep him in the MCU. So could the mystery Spider-Man be Andrew Garfield, Tobey Maguire, or someone new?
Espinosa continued, bringing up a detail from Marvel Comics that has not yet been explored in any big-budget movie.
"Then, you have the second kind of legend, which is about the totem. Which is that, in all universes, there is a Spider-Totem. Which means that in all universes, there has to be a Spider-Man," he said before adding "or a Spider-Woman."
Sony announced a Madame Web movie starring Dakota Johnson. The Morbius director could hint at a very different kind of Spider-Man taking on the Sony Universe.
Fans can watch Morbius in theaters on April 1, 2022.
Source: Read Full Article