Prince Harry and Meghan Markle Are No Longer Senior Members of the Royal Family but They Still Have to Follow a Lot of Rules
Prince Harry and Megan, Duchess of Sussex made it very clear that they did not want to live the ordinary royal lifestyle anymore. And while they have done absolutely everything they can to prevent their son Archie from growing up in the same environment as Harry, they are not completely free from the restrictions of royal life. Though they are no longer working royals, there are still rules that the Duke and Duchess of Sussex must follow.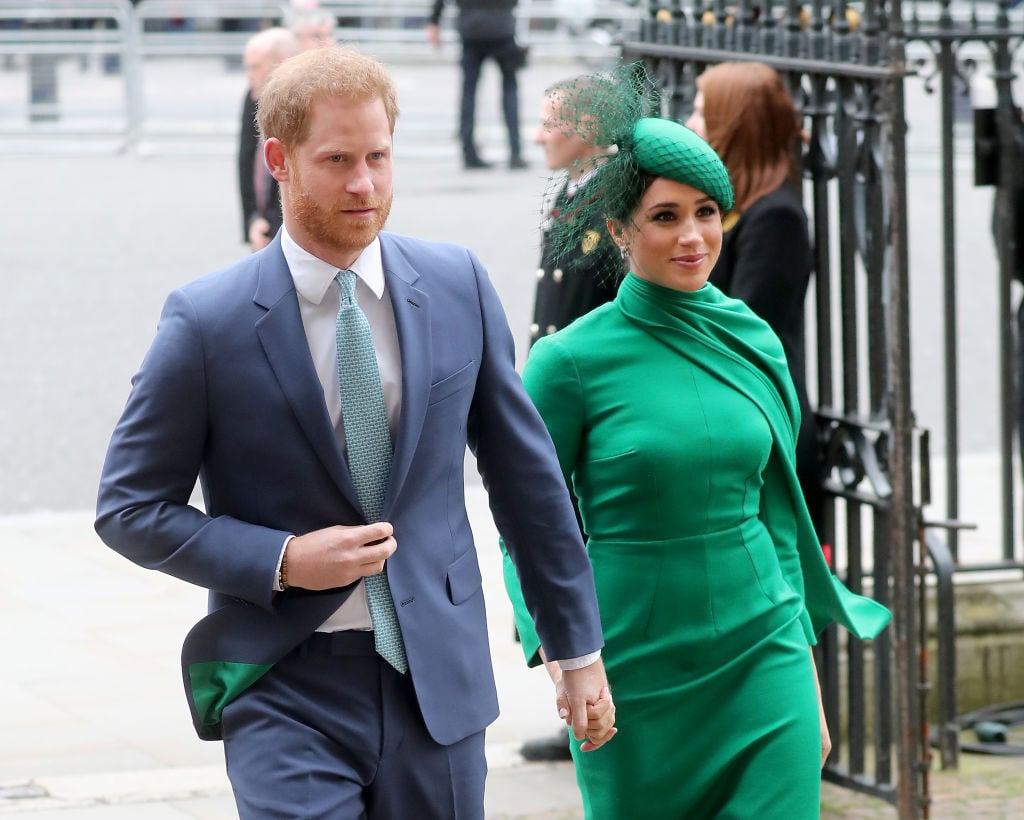 What changed after Megxit?
A lot did change for Meghan and Harry after they stepped down. For one, the two no longer reside in the UK. They now live in LA. Harry also had to give up some of his roles in the military.
"As agreed in this new arrangement, they understand that they are required to step back from Royal duties, including official military appointments," a statement from Buckingham Palace read. "They will no longer receive public funds for Royal duties.  
"With the queen's blessing, the Sussexes will continue to maintain their private patronages and associations. While they can no longer formally represent the queen, the Sussexes have made clear that everything they do will continue to uphold the values of Her Majesty."
The two are also no longer allowed to use one of their titles.
"The Sussexes will not use their HRH titles as they are no longer working members of the royal family," the statement continued.
"The Duke and Duchess of Sussex have shared their wish to repay Sovereign Grant expenditure for the refurbishment of Frogmore Cottage, which will remain their UK family home."
What rules do Meghan and Harry still have to follow?
Prince Harry and Meghan still have to follow certain guidelines now that they are not working royals.
Sources have said that the two still have branding guidelines to follow.
"There will be strict instructions on branding," the source said. "For example, no one wants to see the Sussexes' name on a tub of margarine."
And in mentioning that the Sussexes must uphold the values of the queen, Buckingham Palace was most likely referring to "the Nolan Principles," which are the ethical standards that need to be met by people in public office, according to Express.
There are seven principles including, selflessness, integrity, objectivity, accountability, openness, honesty, and leadership.
The guidelines state that those in office should act in the interest of the public, not allow themselves to be bribed, be impartial when making decisions, be transparent, and lead by example.
What can Meghan Markle and Prince Harry do now?
Though Meghan and Harry were breaking certain protocols before, there are some things they can now freely do that they used to get in trouble for. For instance, now they can hug and kiss their fans should they so choose. They can also sign autographs (Meghan did this in 2018, much to the chagrin of the media.) They can also get paid for appearances and Meghan can get back into acting if she wants. She's already done voice-over work for Disney.
The pair can also pick and choose which events they want to attend and will no longer represent the queen while at said events so they can relax a little.
Source: Read Full Article