Riley Keough Had a 'Premonition' She'd Marry Her Husband on Their Second Date
"We didn't even say 'I love you' yet," recalled the "Daisy Jones & the Six" star, who married her husband Ben Smith-Petersen in 2015.
Riley Keough didn't need a crystal ball to know her husband was the one.
During an appearance on Wednesday's episode of "The Late Show with Stephen Colbert," the actress — who was promoting her upcoming series "Daisy Jones & the Six" — spoke about her ability to have what she described as "premonitions" about her life and career, revealing that she "knew" she'd marry her husband, Ben Smith-Petersen, while on their second date.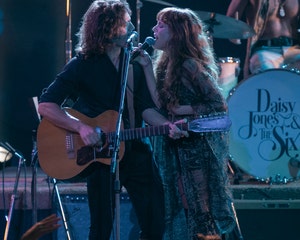 Riley Keough Rocks Out with Sam Claflin In First Trailer for Daisy Jones & The Six
"I don't see the future, but I know certain things are going to happen," Keough, 33, explained to Colbert. "Like when I met my husband, he came out of the gas station on, like, our second date, and I thought, 'I'm going to marry him and have kids with him.'"
"I just knew. We didn't even say 'I love you' yet," added Keough, who is the daughter of Lisa Marie Presley and granddaughter of Elvis Presley.
As for when the "Zola" star told her now-husband her "premonition," she joked, "It certainly wasn't at that point. I thought, 'If I tell him now, he will leave me here in Australia at the gas station.'"
Keough and Smith-Petersen began dating in 2013 after the two met on the set of the 2015 film, "Mad Max: Fury Road" a year prior. The "American Honey" actress and Australian stuntman revealed their engagement in 2014, before saying "I Do" in February 2015.
Unable to render YouTube Video.
In January, Smith-Petersen revealed he and Keough had welcomed a daughter sometime in 2022 while reading a tribute to Lisa Marie Presley on behalf of Keough during a memorial service at Graceland in Memphis, Tennessee.
In her open letter to her late mother, Keough wrote that she hoped to "love my daughter the way you loved me."
"I remember how safe it felt to be in your arms. I remember that feeling as a child and I remember it two weeks ago on your couch," Smith-Petersen said as he read the words of his wife who was seated in the first row. "Thank you for showing me that love is the only thing that matters in this life. I hope I can love my daughter the way you loved me, the way you loved my brother and my sisters."
Lisa Marie, the only child of Elvis Presley and Priscilla Presley, died on January 12 at the age of 54, after being rushed to the hospital following a cardiac episode.
Presley is survived by both Priscilla and Riley, as well as her twin daughters Harper and Finley, 14; she had a son Benjamin, who died in 2020.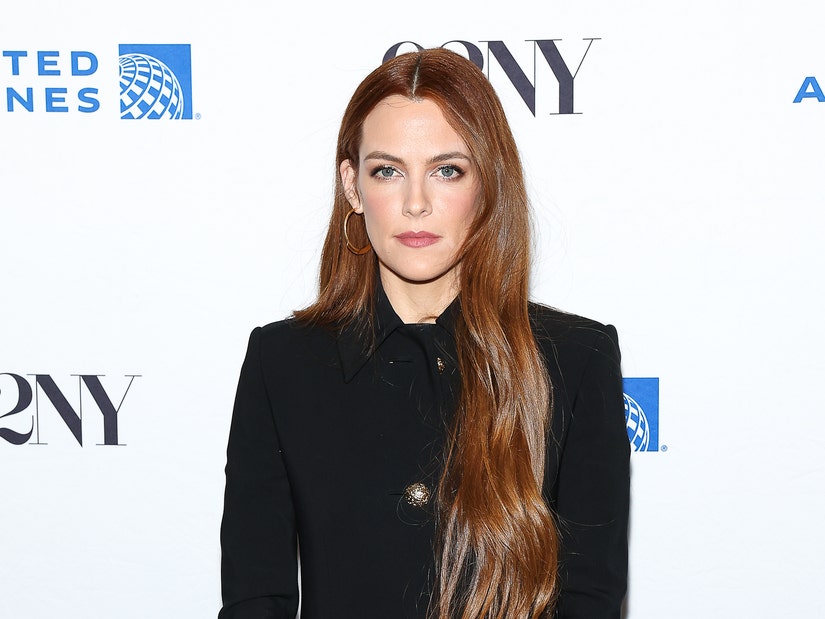 Source: Read Full Article