'Spider-Man: No Way Home': Tom Holland Is Bursting at the Seams to Talk About the Marvel Film, 'It Was the Highlight of My Career'
The cast and crew of Spider-Man: No Way Home remained secretive about its plot before it arrived in theaters. Of course, rumors and leaks ran rampant on the internet in the months leading up to the Marvel Cinematic Universe film's premiere. But, now, Tom Holland is ready to talk about all the major spoilers from Spider-Man: No Way Home.
[Warning: This article contains spoilers from Spider-Man: No Way Home.]
Tobey Maguire and Andrew Garfield reprised their Spidey roles in the MCU film
The aforementioned rumors and leaks mainly revolved around Tobey Maguire and Andrew Garfield appearing alongside Tom Holland in Spider-Man: No Way Home. And, as many fans know by now, the rumors were true.
When Peter Parker and Doctor Strange accidentally tore open the multiverse, Maguire and Garfield's versions of Spider-Man crossed over to the MCU. They helped Holland's character reform the numerous Spider-Man villains who had also been transported to Earth-616.
Seeing Tobey Maguire, Andrew Garfield, and Tom Holland act alongside one another in Spider-Man: No Way Home was a treat for Marvel fans everywhere. And, according to Holland, he's been dying to talk about it for some time now.
Tom Holland is excited to talk freely about 'Spider-Man: No Way Home'
During an interview with The Hollywood Reporter, Tom Holland disclosed that he's anxious to tell spoiler-filled stories about working on Spider-Man: No Way Home.
"It will also be nice to start talking about the film now that everyone has seen it," Holland shared. "There's so many stories I haven't told because it's all been a secret. You know, Andrew and Tobey and I had one of the most incredible experiences working together. We're the only three people to have ever played this character on the big screen, and that creates this brotherhood, this friendship, that goes past just knowing each other."
He continued, "We have a shared experience that only us three have, and because of that connection, the relationship that we had on set — I'm sure it comes across onscreen — was like we were long-lost brothers. And I want to talk about it. Honestly, it was the highlight of my career. Put me on stage in front of a thousand people. I have so much to tell that I haven't been allowed to. I'd love to keep talking about this movie."
And fans cannot wait to hear all of Tom Holland's behind-the-scenes stories from Spider-Man: No Way Home.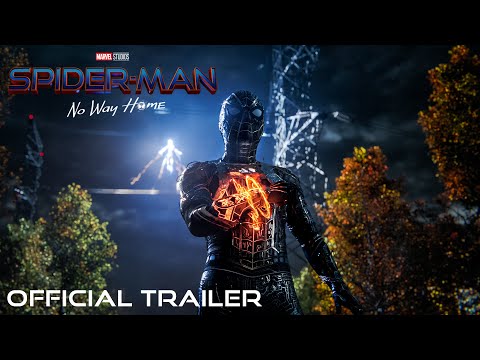 Tom Holland pushes for the Oscars to recognize 'Spider-Man: No Way Home'
Spider-Man: No Way Home was the highest-grossing movie of 2021, and fans and critics alike are raving about it, so Tom Holland hopes that the Academy will recognize the film at the Oscars.
"I've made Marvel movies, and I've also made movies that have been in the conversation in the world of the Oscars, and the only difference, really, is one is much more expensive than the other," Holland said. "But the way I break down the character, the way the director etches out the arc of the story and characters — it's all the same, just done on a different scale. So, I do think they're real art."
The actor added, "When you're making these films, you know that, good or bad, millions of people will see them. Whereas when you're making a small indie film, if it's not very good, no one will watch it. So it comes with different levels of pressure."
"I mean, you can also ask Benedict Cumberbatch or Robert Downey Jr. or Scarlett Johansson — people who have made the kinds of movies that are 'Oscar-worthy' and also made superhero movies — and they will tell you that they're the same, just on a different scale. And there's less Spandex in 'Oscar movies.'"
Spider-Man: No Way Home, starring Tom Holland, is now playing in theaters.
Source: Read Full Article