The New Moon in Gemini Brings Plenty of Miscommunication
New Moons are a time for rejuvenation and manifestation. If you have a lack in your life, then this is the time it will be filled. Whether it's through a new experience, person, or item, New Moons ask us we to make space for beginnings and foolish behavior—mind you, we are all fools when beginning something new.
Knock knock. Who's there? Orange. Orange who? Orange you glad it's not eclipse season anymore? I know, that joke was a bit corny, but there's nothing wrong with laughing at the little things! On May 30, 2022 at 7:30 A.M. EST, the New Moon will occur within the realm of Gemini.
Gemini is a mutable air sign that is ruled by Mercury, the planet associated with communication, short-distance travel, and thinking. Mercury is currently retrograde and will remain so until June 3, 2022. When a planet is in retrograde, we are called to dedicate time to reflection, revaluation, and review. That's especially important during this New Moon, because Gemini is notable for being a bit of a trickster—some even say "two-faced" or "a liar." No offense, really! Gemini energy isn't inherently bad, it's just that this sign gets a tough reputation because the rest of the world isn't as good at communicating—or can't take a hint.
If you are interested in participating in a New Moon manifestation ritual, my suggestion is to manifest clarity. Practice asking more questions and checking to see if the people you're communicating with understand your intentions. Under this New Moon, expect plenty of miscommunication and opportunities to improve how you share yourself with others.
Read your horoscope for the New Moon in Gemini:
Aries
A held tongue can be influenced by a secure wallet. Mercury Retrograde in Taurus is giving you plenty to think about financially, namely what you can and can not afford. This New Moon is an inspiration to refine how you express yourself and ensure that your self-presentation is in alignment with your values and preferences. Try not to break the bank in the process.
Taurus
It's worse to look at yourself and identify minimal to no personal growth, than to recognize that you are still working to achieve your goals. Growth takes time. Sometimes it happens in spurts, and other times it requires pruning in order to flourish. Show yourself appreciation and invest in some fertilizer under this New Moon. How can you nourish yourself?
Gemini
There is a valid reason to carve out some time for meditation and journaling. When you take time to pause and connect with your spiritual wisdom, it will flow from your mind, through your hands, and into the words that you write. If you've felt particularly lost and in need of guidance, taking some personal space can be extremely beneficial to you.
Cancer
How are you preventing yourself from personal growth? Mercury Retrograde has helped you recognize where you need to dedicate your energy. You are only one person, and it isn't exactly possible to split your soul for whoever needs a part of it—as much as you may feel the desire to share your care. You'll find that when you release overthinking and trust your mind, it's easier to just be.
Leo
You're looking for a new reason to dream, and to aspire towards something. Mercury Retrograde has you thinking about your legacy. How do you wish to impact the world? What legacy do you wish to leave? Through interacting with your community under this New Moon, you'll find ways to leave your footprint. What is meaningful to you, Leo?
Virgo
Virgo, there's a new opportunity being presented to you—a reason for you to refresh your knowledge. The planetary alignment looks optimistic for you, especially because Venus is now in Taurus. Under this New Moon, make sure to take your time when committing to new obligations. Even activities you find fun can take a toll.
Libra
It's time to crack open a new book, Libra! If you take the time to learn a new concept or idea, you might find it has the power to help you let love in. Currently, you are caught in a cycle that is challenging you to become more vulnerable within your relationships. Even if it seems disconnected, a good book has the potential to show you that you're not alone in your experiences. Get reading!
Scorpio
How good are you at admitting when you're wrong? If you're an expert, then great, this New Moon will be easy on you. The universe is presenting you with the gift of reflection, asking you to rewind the tape on your relationships. Consider how you expressed yourself in the past, especially times when you were more stubborn than necessary. Learning to be open and leading with a reasonable approach can transform you for the better.
Sagittarius
The luminaries (aka the Sun and Moon) are in your favor, especially in the realm of relationships. If you've felt especially busy lately, it's easy to gloss over meaningful connections. Imagine that you met a fated connection at your local coffee shop and all you told them was "excuse me" because you wanted to grab some napkins. The blessed promise that the universe offers is that what will be, will be. Under this New Moon, remain open, and the world will continue to surprise you.
Capricorn
Before you can dream, you have to create. It may sound counterintuitive, but it's through accidents and failed attempts that we find new ways of doing things. Now is a great time to reimagine life and reconsider how you execute your creative projects. This New Moon is providing you with time to get creative.
Aquarius
Spending time with family can help you revisit how you originally understood a concept or idea. Take time to observe your family members and how they operate within the home. With enough time, it'll be easy to appreciate what you have, and then make art with it. Under this New Moon, keep an open mind and try not to overthink creativity. It's possible you're overlooking art because you're become too comfortable—try thinking in a new way!
Pisces
You have a heart full of feelings but you seem to be hesitant to express them, as if you don't know how. Pisces, this New Moon is highlighting the need for you to sort out your emotions at home and with family. It may be difficult to articulate yourself, but try not to let that stop your flow. Starting on June 3, things will get easier and your thoughts will flow with more ease.
New Moon Manifestation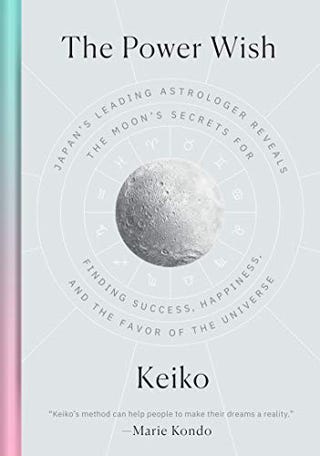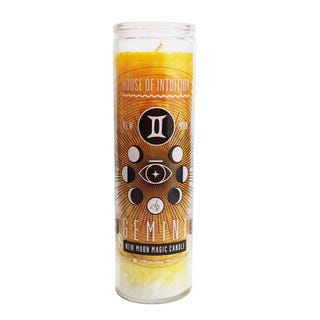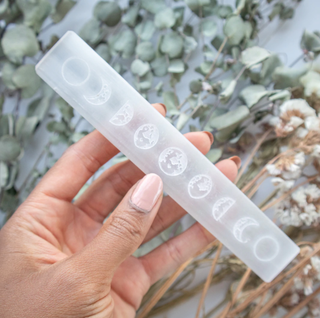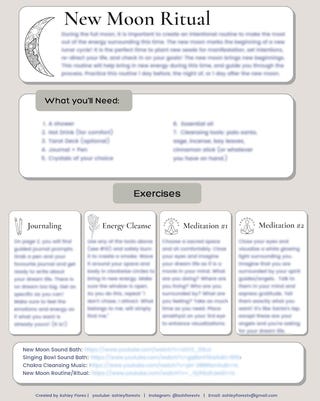 Source: Read Full Article