What We Know About Andrew Cuomos Top Aide Melissa DeRosa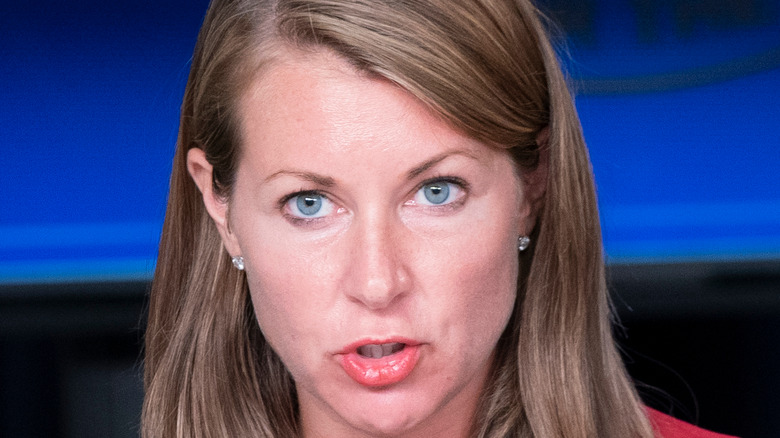 She began her career within the administration of Governor Andrew Cuomo in 2013 as communications director, rising quickly through the ranks to become secretary to the governor which, as USA Today pointed out, is the highest non-elective position in New York state. But when the weekend was over, Melissa DeRosa became the latest high-profile departure to exit the Cuomo inner circle, leaving the embattled governor without one of his top aides.
Her resignation announcement was brief. "It has been the greatest honor of my life to serve the people of New York for the past 10 years. New Yorkers' resilience, strength, and optimism through the most difficult times has inspired me every day," she said. "Personally, the past two years have been emotionally and mentally trying. I am forever grateful for the opportunity to have worked with such talented and committed colleagues on behalf of our state." 
The letter stood out to political watchers and social media users because it didn't mention the reason for her departure, nor did it mention Cuomo by name at all. "Gov. Andrew Cuomo's top aide Melissa DeRosa omits his name from her resignation statement. It's as if she's saying, I don't know him," one social media user tweeted. 
Melissa DeRosa has been by Andrew Cuomo's side through thick and thin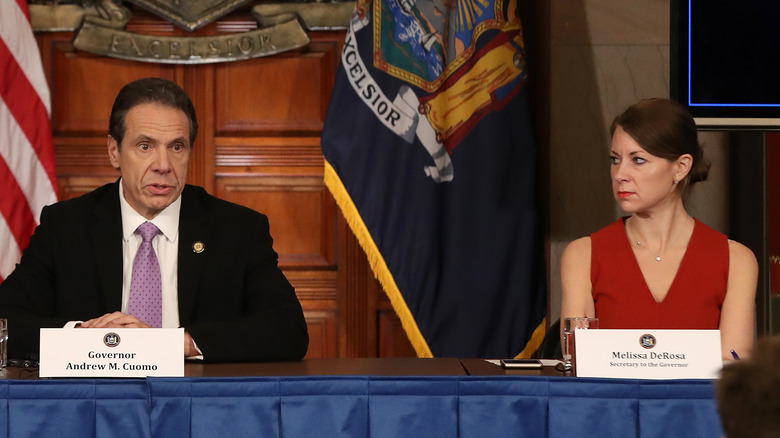 Until the Andrew Cuomo scandal broke, Melissa DeRosa was one of the most powerful members of Cuomo's administration. The New York Times reported that DeRosa, who is the daughter of a prominent lobbyist, was put in charge of putting the governor's pet causes through state legislature, including the $15 minimum wage, and paid family leave. USA Today note that DeRosa was also seen as Cuomo's leading adviser on policy when it came to women's equality. During the early days of the coronavirus outbreak, she became involved in the state's response to the virus and was often seen at state briefings.
Those who work with her have painted a far less flattering picture of the secretary to the governor. DeRosa was also known for using the intimidating tactics that her superior employed to get things done, and she is mentioned in New York Attorney General Letitia James' report as having played a role in building a toxic work environment within the governor's bubble.
Her involvement with New York state's COVID-19 response landed her in hot water, too. A few months before, in February 2021, she was linked to New York state's nursing home scandal, which found that Cuomo's administration had under-reported the number of deaths due to COVID-19 by as much as 50% (via CNN).
Source: Read Full Article