Which 'Star Wars' Actor Has The Highest Net Worth?
Star Wars has had many major stars come through the franchise like Harrison Ford, Liam Neeson, and Samuel L. Jackson. Many started with Star Wars and gained fame through the franchise, while others gained fame elsewhere then joined later in their career. Some gained their wealth through Star Wars, while others became wealthy through other avenues. However, one Star Wars actor has a higher net worth than the rest.
'Star Wars' has plenty of famous actors on its roster
The original Star Wars trilogy introduced many audiences to now familiar faces like Ford, Mark Hamill, Carrie Fisher, and Billy Dee Williams. Alec Guinness, who played Obi-Wan Kenobi, had already been a well-known actor from other projects. 
Liam Neeson joined the prequel trilogy, which also made actors like Natalie Portman, Ewan McGregor, and Hayden Christensen well-known names. Samuel L. Jackson and Christopher Lee also became members of the Star Wars cast through this trilogy. 
The Disney sequel trilogy brought back many of the original cast members, but also introduced some new names including Daisy Ridley, Adam Driver, John Boyega, and Oscar Isaac. Other actors including Benicio Del Toro, Lupita Nyong'o, Domhnall Gleeson, and Andy Serkis joined the cast in smaller roles. The roster is massive, but only one actor amongst this cast has the highest net worth.
Harrison Ford has the highest net worth of any 'Star Wars' actor
In terms of Star Wars, no one has a higher net worth than creator George Lucas, who now has a net worth of $10 billion, according to Celebrity Net Worth, thanks to the deal with Disney. However, the Star Wars actor who has the highest net worth is Harrison Ford at $300 million. Ford has built his wealth through his role in large franchises which include Star Wars and Indiana Jones.
Ford has also been in many other movies including Blade Runner, The Fugitive, Air Force One, 42, and Patriot Games. Following behind Ford is Jackson, who has a net worth of $250 million. Jackson has also built his wealth through his massive filmography, which includes his role as Nick Fury in the Marvel Cinematic Universe.
Other notable net worths include Neeson at $145 million, Portman at $90 million, Frank Oz at $80 million, Del Toro at$45 million, and McGregor at $25 million.
Harrison Ford got paid $20 million for 'Star Wars: Episode VII: The Force Awakens'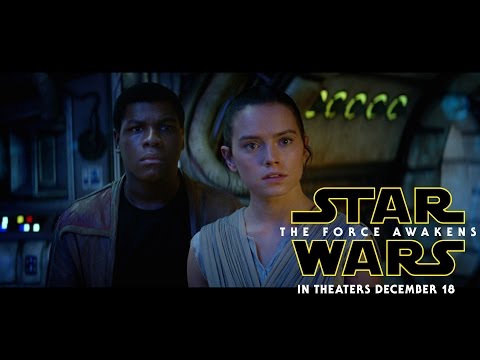 Ford received the highest salary for reprising his role as Han Solo in The Force Awakens. He received a pay day of $20 million, according to Begin English. He also received a small percentage of sales. 
This is quite different than the original Star Wars where Hamill, who plays Luke Skywalker, had the highest salary of $650,000, according to Dork Side of the Force. Hamill's net worth is much smaller than Ford's as it is at $18 million. However, both Hamill and Ford are pivotal characters in the world of Star Wars, even if Ford may be a bigger star outside of the franchise. 
Star Wars is currently streaming on Disney+. 
Source: Read Full Article