Why the Middleton Family Didn't Want Meghan Markle at Pippa's Wedding
The name Pippa Middleton became known around the world on April 29, 2011, when cameras had captured her flawless figure as she wore the infamous white dress at her sister's wedding when she acted as Kate Middleton's maid of honor.
Since then, the world has been enamored with the second born Middleton child. For a while, people had even hoped that Pippa and Harry would get together and live happily ever after.
But as we now know, both Pippa and Harry would soon find their own romantic interest. Pipa later met her now-husband, James Matthews and Harry went on to meet and fall in love with the Duchess of Sussex, Meghan Markle.
Although Harry and Pippa never dated each other, they did seem to the two grow a natural friendship with one another over the years. This is why when Pippa married her husband in 2017, many were confused about why Meghan Markle, who had been dating Harry for almost a year at this point, did not get an invite to the big wedding. Soon there was talk of how the Middleton family did not want Meghan anywhere near the wedding.
So why did the Middleton family want Meghan to stay away from Pippa's wedding? Here is what we know.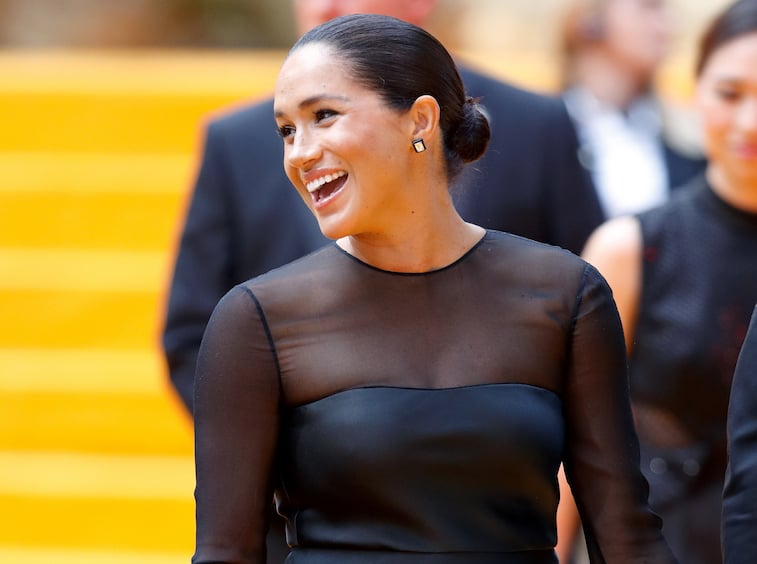 Pippa Middleton's wedding
Pippa may have not been an actual celebrity, however, because there were going to be members of the royal family at her wedding, there were many news outlets parked outside of the church on her big day.
She married James Matthews on May 20, 2017. The lavish wedding was held at St. Mark's Church in Englefield, England which was built in the 12th century. Several members of the royal family, including Pippa's sister, Kate, her husband, William, and their two children, George and Charlotte were inside of the historic church while Pippa and James exchanged their vows.
Prince Harry was also in attendance at the wedding, but photographers were quick to notice that his girlfriend, Meghan, was nowhere to be found. In the weeks leading up to the wedding, there had been wide speculations that Meghan would not be allowed to attend.
When Harry was spotted walking into the church alone, everyone's suspicions were confirmed.
Why was Meghan not allowed to attend Pippa's wedding?
https://www.instagram.com/p/Bzbh4GcglgT/
A couple of weeks before Pippa's wedding, Meghan and Harry had attended one of Harry's friend's weddings in Jamaica. According to Daily Mail, Meghan's attendance caused a media frenzy at the Jamaican wedding.
Pippa was afraid that Meghan's appearance would cause the same frenzy at her wedding and she was worried about being upstaged at her own wedding. It was speculated that Pippa would try to implement a "no ring, no bring" policy at her wedding, which meant that guests could only invite their significant others if they were married or engaged.
Just before Pippa's wedding, one of Pippa's close friends had told the Daily Mail, "[Pippa] saw how all eyes we on Meghan rather than [Harry's friend] last week. The situation was also stressful for Harry. Pippa and her mother Carole wonder whether Meghan's presence could cause a great deal of unnecessary chaos."
Meghan wasn't completely left off of the guest list
https://www.instagram.com/p/Bzg4n1RAn12/
Meghan may have been left at Kensington Palace during the wedding ceremony, but Express reports that she did get an invite to the reception, which was held at the Middleton's private estate in Bucklebury.
It had been reported that Harry had quietly left the reception and made a 50-mile one-way trip to go get Meghan from Kensington Palace and bring her back to the party so that she would not have to worry about showing up all by herself.
Although Meghan may have been "snubbed" at Pippa's wedding ceremony, it doesn't appear that she held any grudges against Kate's little sister. Almost exactly one year later, on May 19, 2018, Pippa and James were spotted walking into the St. George's Chapel at Windsor Castle to watch Meghan and Harry become husband and wife.
Source: Read Full Article