Your Capricorn Monthly Horoscope for October
Add These Dates to Your G-Cal:
Even if you're not the biggest PSL fan, Capricorn, you appreciate the shifting of seasons. October starts out with some luck in your career on October 1 as Venus in Libra meets with Jupiter in Aries in the sky. News comes your way that could change the trajectory of your life! This involves both your public and private lives, and it can feel like you've received an injection of optimism. A job offer or promotion could come your way at work, or maybe you're ready to buy or sell some property. New family members or celebrations with your loved ones may also be taking place. This is all followed by Mercury finally stationing direct in Virgo on October 2. That's right, Mercury Retrograde is over! You finally feel like you have a plan of action to move forward.
The Full Moon in Aries on October 9 coincides with a big family event, selling/buying of property, or perhaps moving. This feels like a milestone, so celebrate it accordingly. Full Moons in this part of your birth chart can bring up a need for more rest and solitude, so honor your needs. Mercury re-enters Libra on October 10 and you're thinking more about your professional trajectory. Setbacks or delays won't hold you back anymore. You're feeling ready to move full steam ahead, and you have the ingenuity to pursue new ideas and projects. You may also learn some important information related to your job, co-workers, or the industry you work in.
Your hard work is finally paying off on October 18, when Venus in Libra shares a smooch with Mars in Gemini. You're seeing the results from your hard work, and others are noticing your skill and effort. This is a pinch-me moment to celebrate how far you've come! The following day on October 19, the Sun and Venus, both in Libra, have a tough conversation with Pluto in Capricorn. You may find yourself clashing with an authority figure, and egos can get in the way of productive conversations. You may also be reflecting more on the concept of being seen and how that makes you feel. Where in your life are you choosing to play small to appease others' level of comfort? Your desire for achievement could also cloud your thinking. Don't forget to sink into the present moment and extend your gratitude for where you are right now.
You're experiencing a reawakening and deeper knowing on October 22 when the Sun and Venus share a final kiss in the sign of Libra. These two meet at the same point in the sky, forming a cazimi. This is a rebirthing process for Venus, and it can lead to more clarity around the future you are ready to build.
Cosmo Merch: Capricorn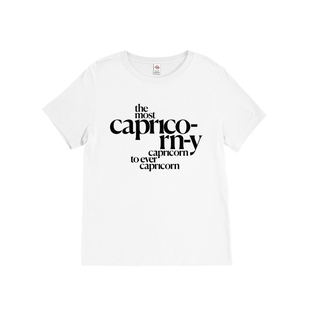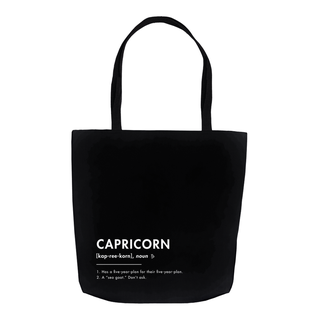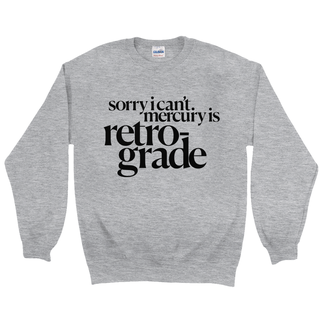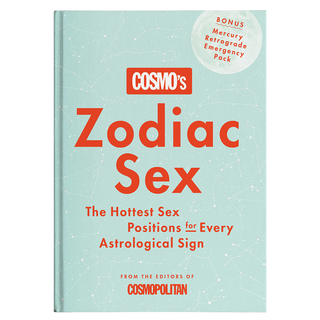 Scorpio season begins as the Sun and Venus both enter Scorpio on October 23, stirring up your desire for connection and friendship. What does belonging mean to you? You may also be revisiting some hopes and dreams you have for your future. Which ambitions are you ready to reprioritize?
A New Moon and solar eclipse in Scorpio on October 25 brings new relationships into your life. Perhaps you're joining a study group, club, sports team, or simply forging new friendships. Your desire to connect with others will lead to some new collaborations. Pay attention to people entering or exiting your life at this time. You may also make the decision to pursue an ambition and take the necessary steps to making your dream a reality. Jupiter re-enters Pisces on October 27 and your mind begins to feel like a sponge. You're more curious than ever and you can't absorb enough information. You may feel called to study a new spiritual practice or begin journaling. Relationships with siblings and extended family also receive a lucky boost right now. This is Jupiter's last dance in this sector of your chart until 2033, so enjoy it!
On the same day, there will be some tension between immediate family and your sense of identity when Mercury in Libra squares off with Pluto in Capricorn. What family stories are you ready to release? You may feel called to express yourself or share some authentic feelings that clash with family values or others' opinions of you. As long as you're sharing from a genuine place, you can trust that anyone else's opinions don't matter. Being vulnerable in this way can feel unsettling, but it's worth it in the long run.
Mars Retrograde begins in Gemini on October 30, bringing some conflict and drama your way. Your schedule and routine may also be undergoing a revision at this time. This is a transition period; everything is subject to change. When you approach life with curiosity and an open mind, you will experience growth. Mars will be reshuffling matters in your routine, health, and daily work sector until March of next year. Go with the flow and don't be afraid to make adjustments in your routine.
Source: Read Full Article