10 John Williams Theme Songs That Aren't 'Star Wars'
"Iconic" is almost an understatement when it comes to describing the music of John Williams. His most famous score, for Star Wars, is simply a part of the broader cultural canon whether one sees those movies or not.
Williams' work goes well beyond his most famous pieces like "The Imperial March." His work in movies are so stacked with classic songs that it borders on unbelievable that they all trace back to the same person. Hollywood's top composer is far more than the man behind the sounds of Star Wars.
John Williams is responsible for some of the most recognizable scores in the film industry
At 90 years old, Williams continues to create music. His oeuvre ranges from major blockbuster adventure films to the whimsical tone of his Home Alone score.
According to Biography, he started scoring films way back in the 1950s after graduating from The Juilliard School. As recently as 2020, Williams received an Oscar nomination — for the latest Star Wars film, The Rise of Skywalker.
He came to prominence and widespread acclaim in the '70s. His collaborations with Steven Spielberg, starting with Jaws, made him into the most in-demand composer for decades. Spielberg didn't limit himself by genre, putting out popcorn blockbusters like Raiders of the Lost Ark and poignant dramas like Schindler's List. Williams' scores played a major role in establishing those wildly different tones.
John Williams' best work is instantly recognizable by millions who likely don't know his name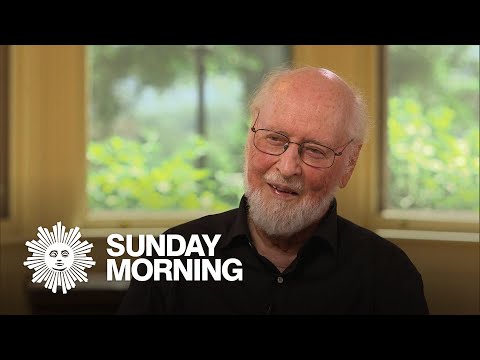 Star Wars may best define Williams, but a look at the full breadth of his work shows off one iconic song after another. Some of these are so ubiquitous that many might not even be aware that the same person created them. Here are just a few of his notable works:
Williams has amassed a fortune after his work on so many blockbusters
Demand for a Williams score for almost any kind of major film release has never waned. He has racked up a near-record 52 Oscar nominations so far. A song or three from Williams' work has partially defined every decade since his rise in the '70s.
For the curious: All of that work adds up to a massive $300 million fortune. Much of Williams' earnings come from initial payments and royalties for his scores. He also works as a conductor and periodically performs his scores live.
Source: Read Full Article