Are Paul McCartney and Yoko Ono Friends?
If you ask a Beatles fan or even a casual music listener why the Beatles broke up, they'll probably have one simple answer: Yoko Ono. John Lennon's second wife Yoko was an artist in her own right and was famous for sitting in on the Beatles' recording sessions. Because of the tension this created between the group, numerous commentators have blamed Yoko for the band's dissolution. Paul McCartney has repeatedly said that the Beatles did not break up because of Yoko, but does this mean that the two singers are friends?
From Bad to Worse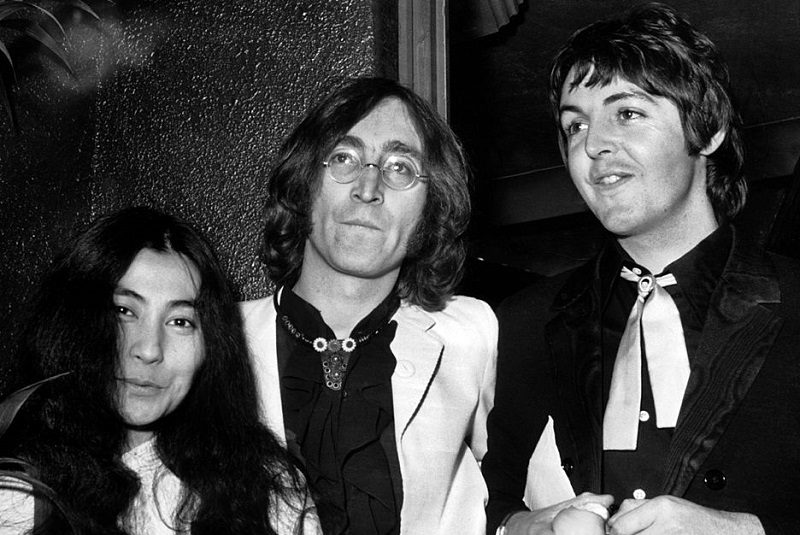 When Yoko first insisted on entering the studio during the Beatles' sessions, Paul was annoyed. He told CNN "We weren't sexist, but girls didn't come to the studio — they tended to leave us to it. When John got with Yoko, she wasn't in the control room or to the side. It was in the middle of the four of us."
Paul would later admit that these experiences caused him to harbor some ill-will towards Yoko. He said that he found her presence in the studio "intrusive," though he understood that her behavior stemmed from her intense romance with John. 
The relationship between Paul and Yoko got worse in the following decades. In the mid-nineties, the surviving members of the band started putting together the Anthology sets of their music. During this time, Paul wanted to change the songwriting credits to the Beatles songs which he wrote alone.  Songs like "Yesterday" had long been credited to "Lennon – McCartney," but the singer wanted the credits to be changed to read "McCartney – Lennon." Paul felt that the original credits were unfair because they gave the impression that many of the Beatles' most popular songs were written by himself and John together, rather than by himself alone.
Yoko was upset by this development and refused to allow Paul to make these changes. Referencing the hit movie Amadeus, Yoko would say Paul was a hack Salieri compared to John's Mozart. She also felt that the songwriting credits should not be changed because her ex-husband was no longer able to speak for himself and say who wrote which Beatles song. Following this, Paul said that he found it difficult to see or talk to Yoko. Yoko would later change her tune, telling the media that she never harbored any negative attitudes towards Paul.
Forgiveness
In more recent years, however, the two artists seem to have patched things up. Paul told Rolling Stone in 2013 that he had let go of any resentment that he held towards Yoko. He said that the reason why his anger subsided was because he realized that "If John loved her, there's got to be something. He's not stupid.''
Paul has said that he gradually became friends with her and that he admires her as an artist. Yoko told the Associated Press  that she was thankful that he had let go of his grudge, adding "He was my husband's partner and they did a great job and all that. They seemed to have a lot of fun, and I respected that."
Source: Read Full Article