Brandy Impressed Her Collaborators When Recording Her Hit Album 'Full Moon'
Singer and actor Brandy has released several hit songs over the years, many on her beloved 2002 album Full Moon. 20 years later, Full Moon remains an iconic album and a testament to Brandy's artistry.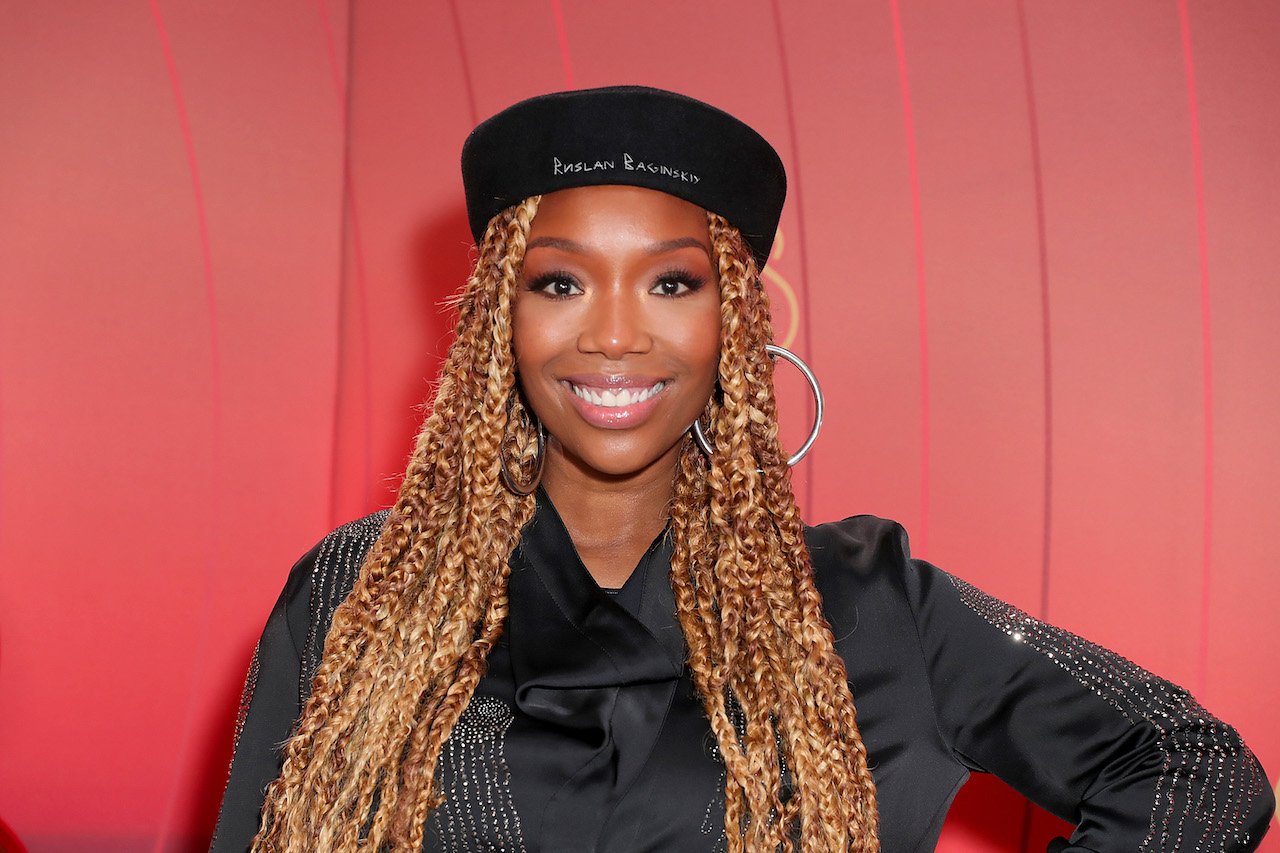 Brandy released 'Full Moon' in 2002
Brandy first rose to prominence in the early 1990s with hit songs like "I Wanna Be Down" and "Baby." A few years later, she was introduced to households everywhere as the star of the beloved sitcom Moesha. In 1998, she released her album Never Say Never, bolstered by her highly-publicized single with Monica, "The Boy Is Mine."
In 2002, Brandy released her third album, Full Moon, fronted by popular singles "What About Us?" and the title track. The album debuted at No. 1 on Billboard's Top R&B/Hip-Hop Albums chart, and eventually earned platinum certification with over one million copies sold. It also earned a Grammy Award nomination for Best Contemporary R&B Album.
Brandy's 'Full Moon' collaborators appreciated her talents
In March 2022, Billboard spoke with music industry figures who are fans of Brandy, as well as producers and songwriters who worked on the Full Moon album.
Maroon 5 keyboardist PJ Morton sang Brandy's praises for her musical talent. "A lot of people talk about the harmonies, but I think the way Brandy sang — her delivery on her verses was cutting edge too," he said. "For me, it just felt like all the stuff that musicians and singers would play around with, but not actually put on the record." 
Prolific producer Rodney "Darkchild" Jerkins, who worked with Brandy on her previous album Never Say Never as well as Full Moon, agreed with Morton's sentiment. "It became this combination of her voice with the instruments that became this sonic fusion that I can't explain. I just know that I had never heard it before," he recalled. "All of us were geeked up in the studio when we were doing this album because it was like: imagine finding something in the midst of creating and you're wondering where you're going to go, and then you find something and you're like, 'Whoa, we got to do that again.' Well, we got to do that." 
"She was able to just take us on a journey that I don't think we had ever really experienced before. Her harmonies and the way she was crescendoing, the way she was using her voice as an instrument — it was incredible," Jerkins continued. "You would think that she was a full on graduate from the Berklee School of Music, and was a teacher, because she's hearing every intricate detail of what she's trying to do and what she's trying to accomplish."
https://www.instagram.com/p/CZPx_rDJUlX/
Brandy was deemed the 'Vocal Bible'
Brandy's musicianship was unmatched on Full Moon, and she soon earned the nickname of "the Vocal Bible." Full Moon's influence on R&B lives on — something Atlantic Records CEO Craig Kallman recognizes today.
"Post-[Full Moon], I think it's very few and far between artists that are able to self-produce themselves in the way Brandy was able to," he said honestly. "Usually it takes a producer who's looking at things with a different lens and objectively coming in with their own opinions and points of view on how to execute." 
Source: Read Full Article