BTS' First-Ever VMAs Performance Was EVERYTHING
Army, we won! After fans suffered through a BTS-less MTV Video Music Awards ceremony last year (they won two awards but didn't hit the stage), the powers that be finally got some sense and booked the group to perform this time. Hot off the release of their new "Dynamite" track, BTS wowed viewers when they graced everyone's televisions.
I am SPEECHLESS after @BTS_twt's explosive #VMA performance of #Dynamite!! 💜 😭 pic.twitter.com/Qj14AYTzfD
Thanks to some green screen backdrops of NYC, the group could travel through the boroughs. They started dancing in Brooklyn and then quickly showed up in Times Square. Of course, it might have been a little hard to focus on the performance due to all of the screaming in the background.
"Dynamite," their first all-English song came out on August 21 and broke records as soon as it dropped. Within 24 hours, the video surpassed 101.1 million views on YouTube. Basically, BTS now holds the title of biggest first-day debut for a music video.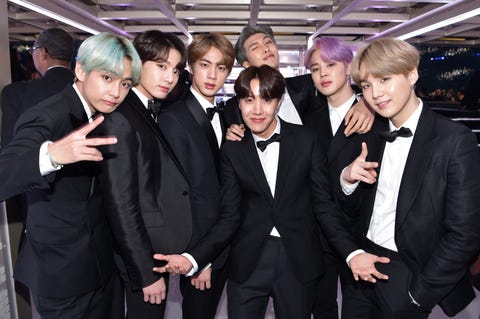 Last year, BTS won two VMAs for Best K-Pop and Best Group before the show even started (yeah, they're that good). Now, we just have to wait and see if they win any more… fingers crossed.
Source: Read Full Article