Drake Posts Picture Embracing Taylor Swift, Fans Wonder 'What Does It Mean'
Drake caused a frenzy when he included a picture with Taylor Swift on a recent Instagram post. The "One Day" singer posted five images on April 18 with the caption, "They too soft to understand the meaning of hard work." The final image is of Drake with his arms around Swift. Both of her hands are affectionately holding on to his arm. The post sent shockwaves through social media, and Swifties were on the case.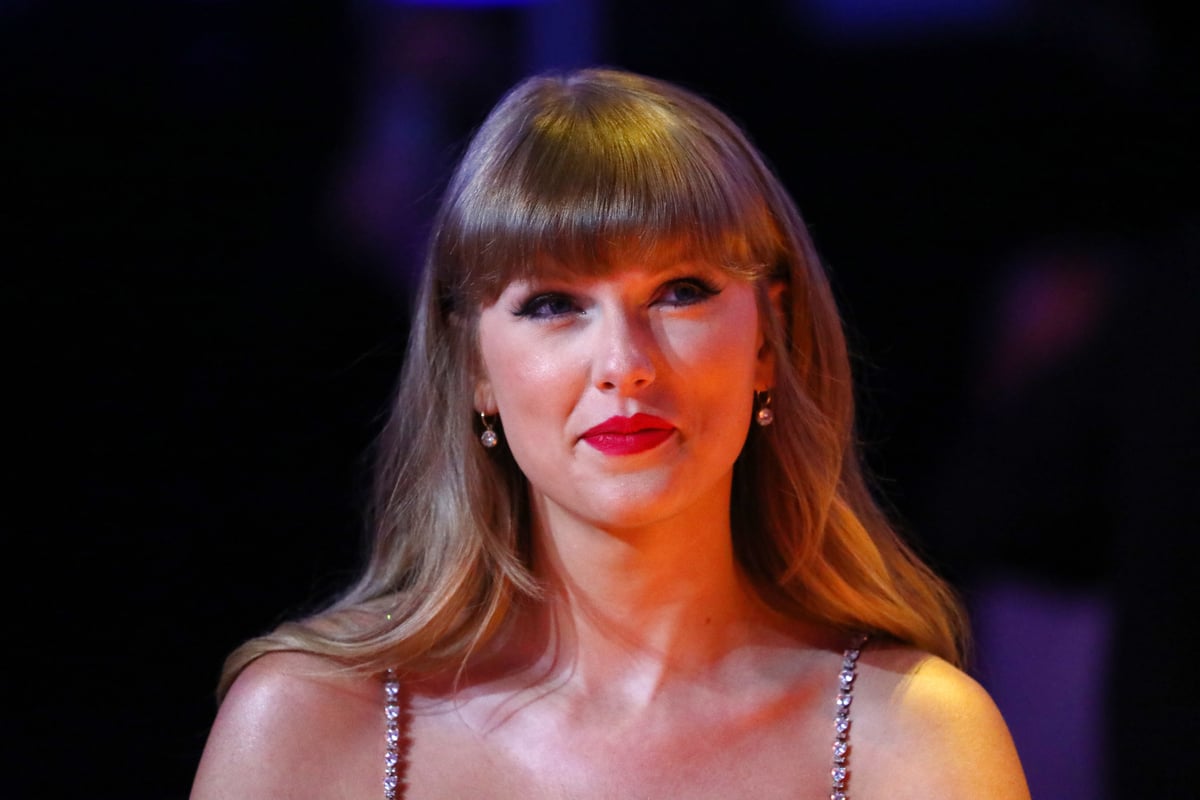 Fans wonder what does the picture mean?
Drake shocked fans with the fifth picture posted in five seemingly unrelated images on Instagram on Monday, April 18. The first photo showed Drake in cornrows. The following image was a picture of his 4-year-old son Adonis, followed by a photo of Drake at the beach. The fourth image in the photo dump was a blurry closeup of Drake in cornrows.
Seemingly out of nowhere, a picture of Drake lovingly hugging Taylor Swift was the fifth picture. Drake embraces the "All Too Well" singer from behind with his arm wrapped over her shoulder in the photo. Swift, wearing a black top, leans her trademark blonde hair on his arm. Her hands are wrapped over his arm, appearing to reciprocate the hug.
Swifties immediately started theorizing about what the photo could mean. On a Reddit thread, one user wrote, "I just have two questions, when was this taken, and what is he trying to say?" A fan responded to her, "I think it's in reference to ppl saying Taylor doesn't write her songs. Drake had to go through that as well."
When someone wrote, "not everything has to mean something yall, "a user responded, "Well yeah, but we can still talk about how odd this is. Totally came out of nowhere."
Will Drake and Taylor Swift Collaborate?
Although they appeared together in an Apple Music commercial in 2016, Drake and Taylor Swift have never officially collaborated. Fans are theorizing this post could mean a collaboration is on the way.
Swifties on Reddit quickly determined the photo was old, most likely taken in 2016 or 2017. Swift is releasing 1989 TV in May. This led some to think Drake would be a collaborator on that album because he posted the photo fifth.
"5th picture in the post. The name DRAKE has five letters. 5th album is 1989. 1989 TV coming on May (which is the 5th month of the year)." Others agreed, "This SCREAMS 1989 TV announcement with vault track single ft. Drake coming Friday."
Another fan disagreed with that theory in a different part of the thread, saying, "I don't think it means anything in the long run. Drake isn't really the type of person to be meticulous about social media like Taylor is."
Damon Albarn accused Taylor Swift of not writing her own songs
In a recent LA Times article, Blur and Gorillaz frontman Damon Albarn said Taylor Swift "doesn't write her own songs. When the interviewer retorted, "Of course she does. Co-writes some of them." Albarn responded, "Co-writing is very different to writing. I'm not hating on anybody, I'm just saying there's a big difference between a songwriter and a songwriter who co-writes."
He then went on to compare Swift to Billie Eilish. "A really interesting songwriter is Billie Eilish and her brother. I'm more attracted to that than to Taylor Swift. It's just darker — less endlessly upbeat. Way more minor and odd. I think she's exceptional."
Swift responded to the allegations on her personal Twitter, "I was such a big fan of yours until I saw this. I write all of my own songs. Your hot take is completely false and so damaging."
Albarn performed with Eilish during her headlining Coachella set on Saturday, April 16.
Source: Read Full Article